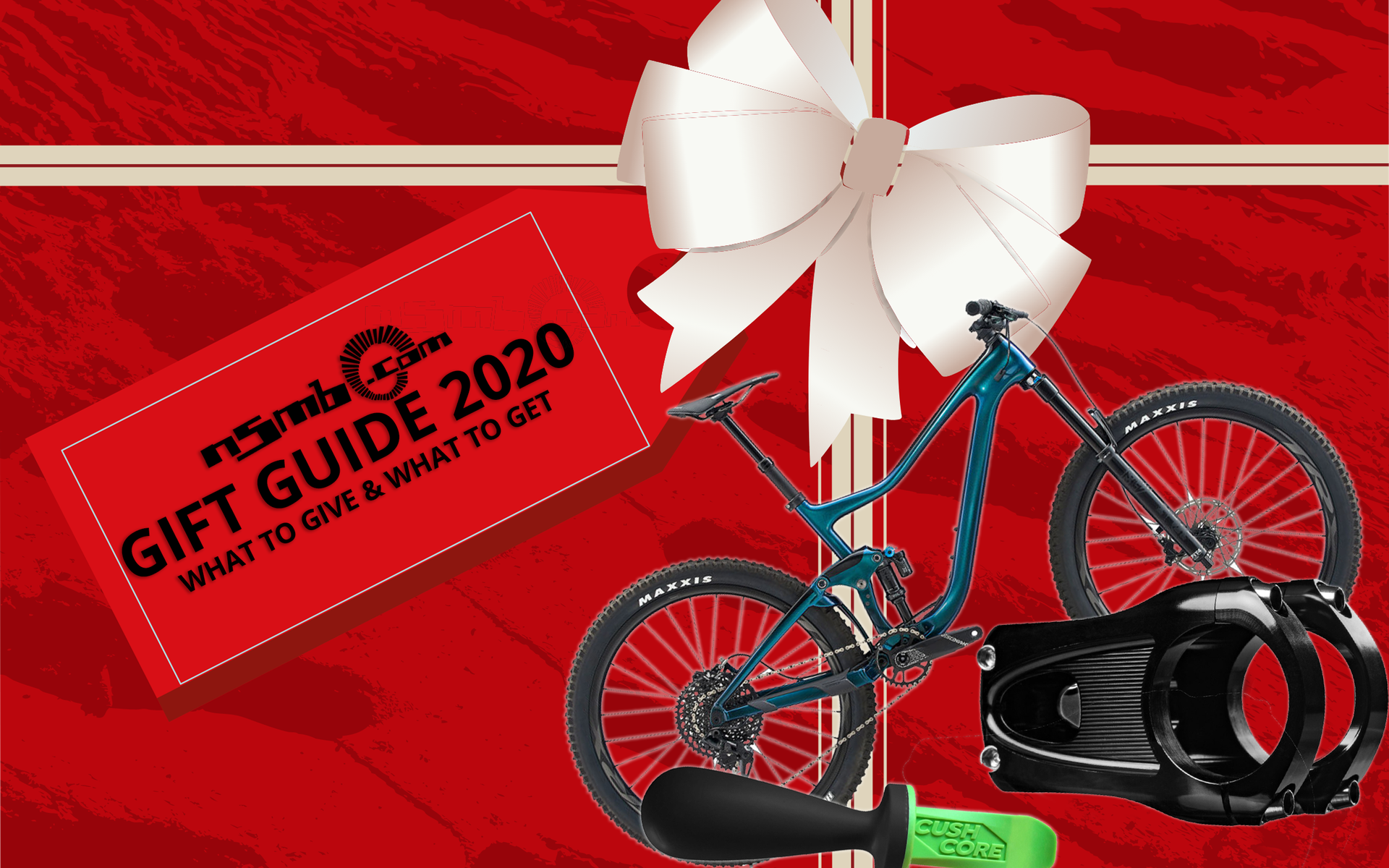 GOOD GIFTS & GEAR
2020 NSMB Gift Guide - Week 2
Presented By
Every Thursday through December 17th, we'll be presenting a new list of gifts for the mountain biker in your life. Whether that mountain biker is you or someone else, this is gear we stand behind that will upgrade your bike or the ride experience, or deals on some other sweet stuff we're digging right now.
In case you missed the first week of the 2020 NSMB Gift Guide, find it here, and our 2019 guide is still relevant - those lists can be found here.
---
ENVE ALLOY MOUNTAIN STEM
ENVE's new Alloy Mountain Stem adds an alternative option to the brand's premium M6 and M7 carbon stems. 3D cold-forged and machined construction achieves incredible strength with only a slight weight penalty compared to carbon. Similar to ENVE's carbon stems, the Alloy Mountain Stem's clamp widths are designed to complement M Series carbon handlebars and their unique flex profiles. Available in 31.8mm and 35mm clamp diameters and rated for cross country, trail, all-mountain, enduro and gravity applications.
Price: US $125, CAD $175
Clamp diameters: 31.8 and 35mm
Sizes: 35, 50, and 65mm
To buy or learn more, hit up Enve's site.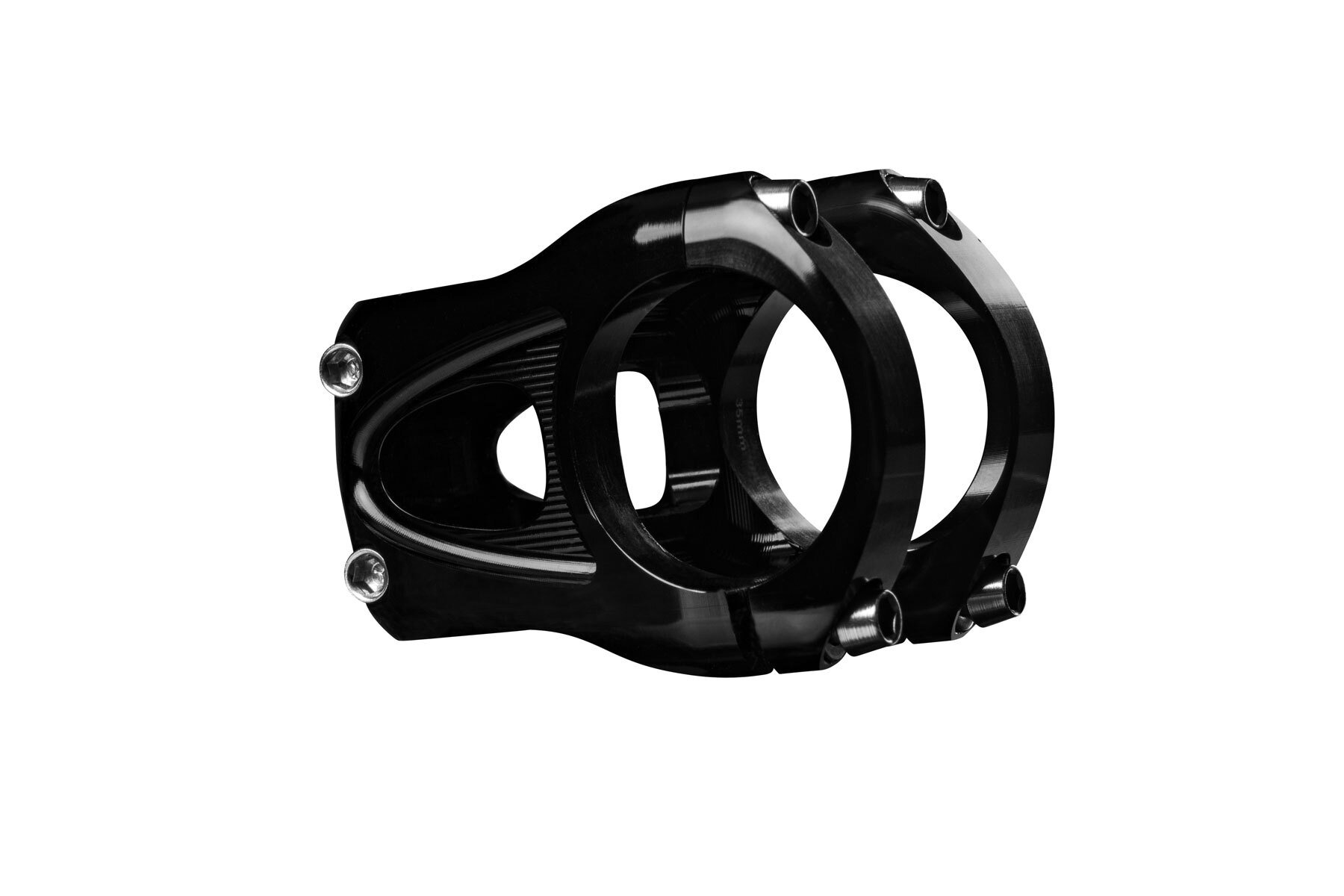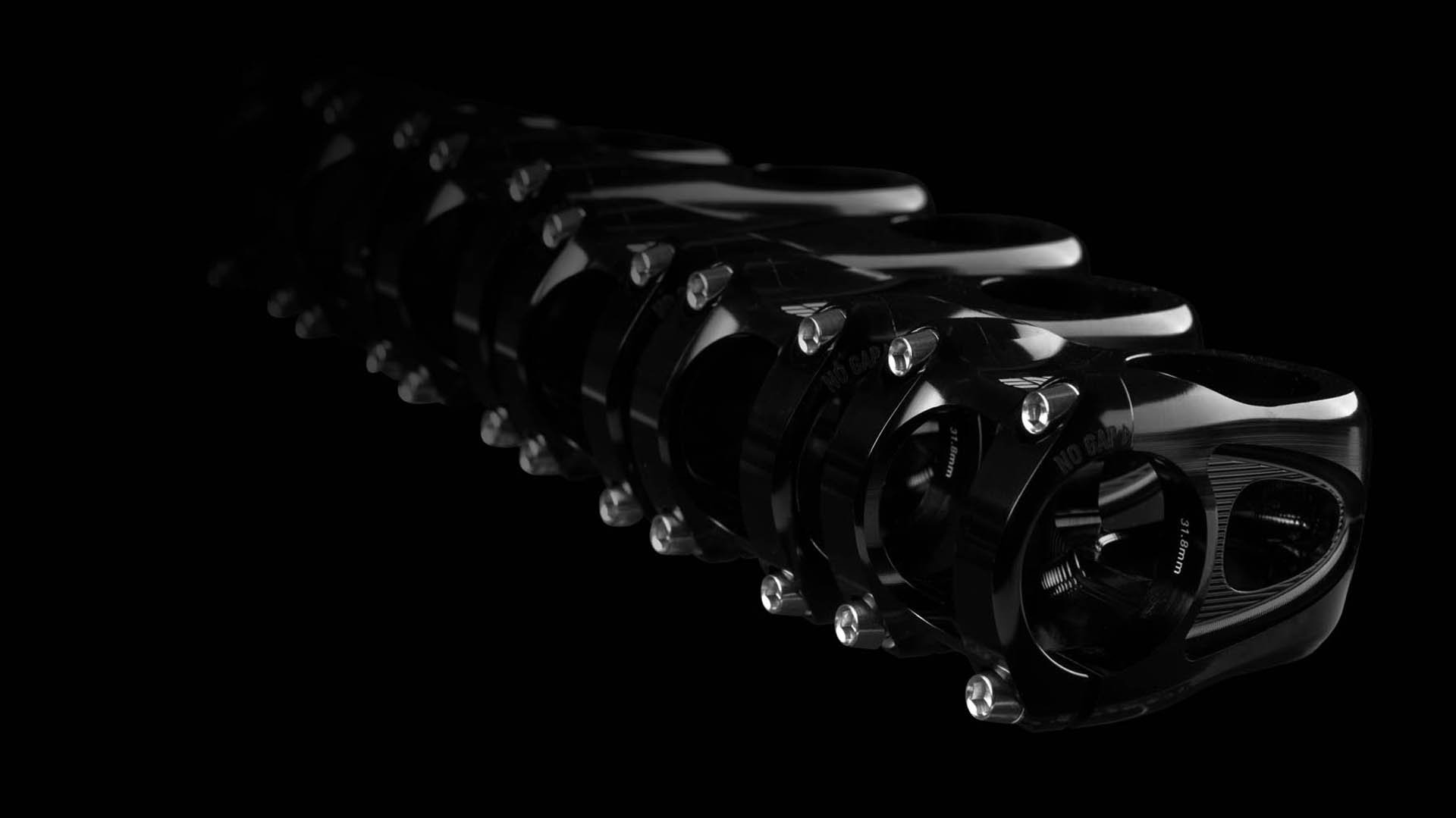 Giant Trance X Advanced Pro 29
From rowdy enduro runs to backcountry missions on steep, chunky singletrack, this full composite 29er builds on the Trance 29 platform with 135mm of Maestro suspension the back and 150mm up front. The flip-chip equipped rocker arm lets you adjust frame geometry; choose a steeper or slacker head tube angle (66.2 or 65.5 degrees) and seat tube angle (77.9 or 77.2 degrees), which results in either a 30mm or 40mm bottom bracket drop.
Available in 3 models, all with a full carbon frame, Giant's 37mm TRX carbon wheels (see our review here) and proper rubber: a 2.5 Maxxis Minion DHF up front and a 2.4 Dissector in the rear. Comes in three spec levels. Highlights:
Pro 29 0 -> Fox 36 Factory Live Valve Suspension, Shimano XT 12-speed drivetrain with up-spec'd star ratchet hub for $9,799 CAD
Pro 29 1 -> Fox 36 Performance Elite Suspension, SRAM GX Eagle drivetrain for $6,599 CAD
Pro 29 2 -> RockShox Pike & Deluxe Select Suspension, SRAM NX Eagle drivetrain for $5,299 CAD
More on theTrance X Advanced on Giant's website.
CushCore Bead Dropper
We are unabashed fans of tire inserts around here. Beyond the flat-prevention, they also allow you to run lower pressures, giving you far more grip, which is always important, but especially crucial when it gets wet and nasty. Among insert choices, CushCore is a leader, but like others, they're working hard to shake their major bugaboo: the installation process can be daunting. There are tips, tricks, and videos out there that help a lot, but the best defense against frustration in this case is a good offense. Enter the CushCore Bead Dropper. Designed to help seat your CushCore onto your rim, and again to help get your tire around your CushCore, the Bead Dropper is also a very, very robust and effective tire lever. You won't be carrying it with you on rides, but it belongs in every toolbox, work bench, and shop. As a bonus, someone unwrapping one of these may wonder whether it's a gift that was intended to be gifted in private...have a good look at it and you'll see what I mean.
For more, check out Andrew's review of the Bead Dropper. MSRP is $20 US. You can pick one up from CushCore or on amazon, but they're on sale right now at evo for $15.96.
PNW Loam Lever
PNW Components make great dropper posts, as we can attest. However their Loam Lever may be their best product, because not only does it make their posts better, but it works with non-PNW posts, too. It looks sweet and works even better than it looks, thanks to great ergonomic shaping, rubber traction pad, and cartridge bearing for smooth action. It's a piece of jewelry for your bars. You can grab one here for $69 US, just make sure to buy the right clamp, depending on how you intend to mount it.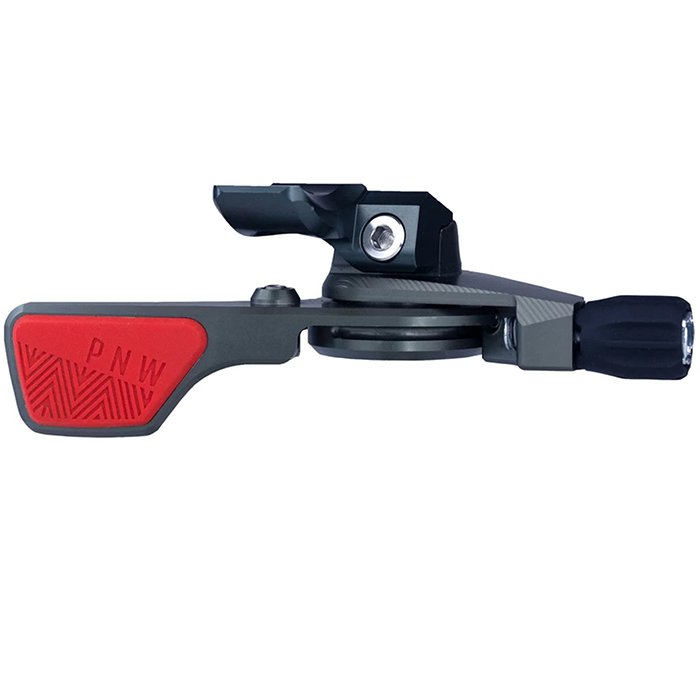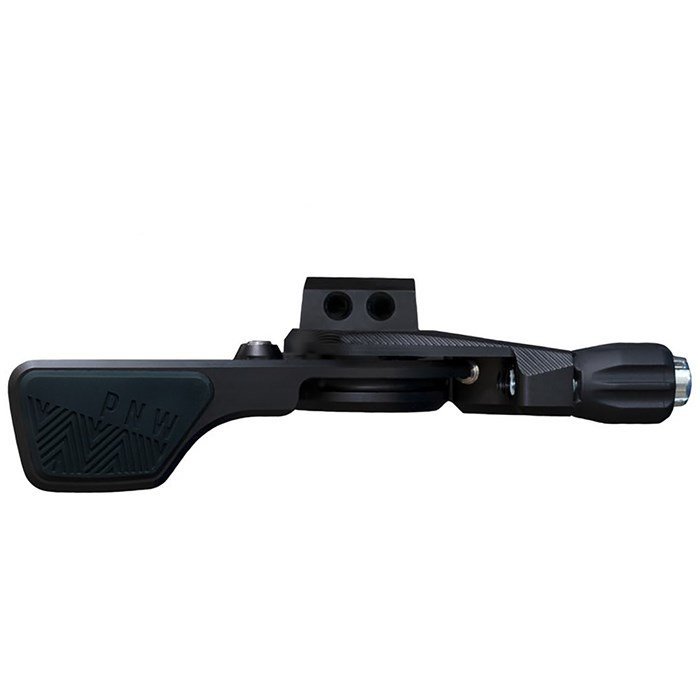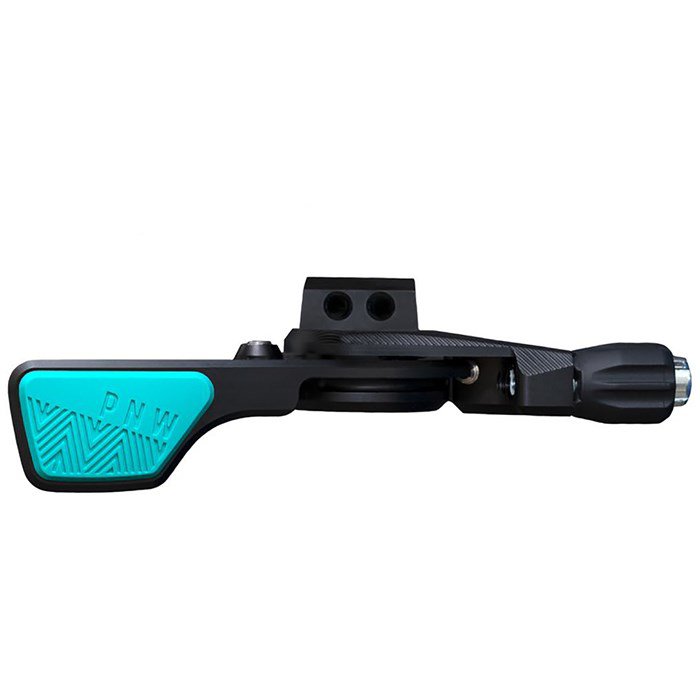 Wells Lamont Leather Work Gloves
"Dude! Those are my favourite! Thank you!" I recently gave a set of these to my pal Trevor as a thank you for the work he's been doing on a few of my favourite trails. These heavy duty cowhide work gloves are perfect for a trail builder, but also for working in the yard, moving stuff, chopping wood, or even to keep your hands warm on a chilly morning. I keep a set in my truck and use them all the time. I used to use cheap work gloves, but I prefer buying something that isn't semi-disposable, these are more comfortable and - after I treated them with wax - they're also reasonably waterproof. At $18 US (currently on sale for $15!) these are a bargain.
Wera L-Key Hex Set
Not everyone appreciates high quality tools, but that doesn't mean everyone shouldn't use them. Wera's tools are legen-waitforit-dary amongst mecanics who work on all sorts of things - especially bikes. Some of their tools are eye-wateringly dear but this Allen key set won't leave you reaching for a hankie - especially since it's on sale for $34.49 right now in the US (which doesn't happen often). At that price, it may even be worth buying and shipping to Canada if you live north of the border. And for you that are below the 45th parallel, this is a no-brainer.
1.5, 2, 2.5, 3, 4, 5, 6, 8, and 10mm Allen keys with colour-coded plastic sleeves
Hex-Plus allows socket head screws to live longer
BlackLaser for high corrosion protection and long service life
Ball-heads on the ends (Andrew Major may not like ball ends, but they're useful if you use them responsibly)
Don't sleep on this sale price - I've never seen them this low (and I've been watching).
Glerups Wool Felt Slippers
It wouldn't be a holiday gift guide without socks or slippers, would it? Parked nicely at the intersection of good looks and comfort, Glerups are a Danish brand that makes slippers using ethically-sourced felt wool from New Zealand. They're warm, of course, but because they're made of wool, they breathe and don't tend to cause your feet to overheat and get sweaty. The wool molds to your foot over time, giving you the feeling that they're a semi-custom slipper. There are variety of styles, from slip-in to low-cut boot, and two soles to choose from: leather, or natural rubber. I've been wearing the boots with rubber sole, and can confirm they're perfect for dashing out around the block when needed, except I don't want to get them dirty and have them be banished from inside use.
In an age when we're all spending more time at home than outside of it, these are getting a lot more use than all the other shoes in my closet. MSRP $95-$155 in the US but in a big bonus for Canadians, they range from 89 to 99 CAD* north of the border - go figure!
For more information visit www.glerups.com. Canadians make sure to hit up the Canadian Glerups site to find out where to buy up here. **update** found certain styles and colours on sale at backcountry.com (best for US customers but they do ship to Canada, too).
*129 CAD for the natural rubber sole.