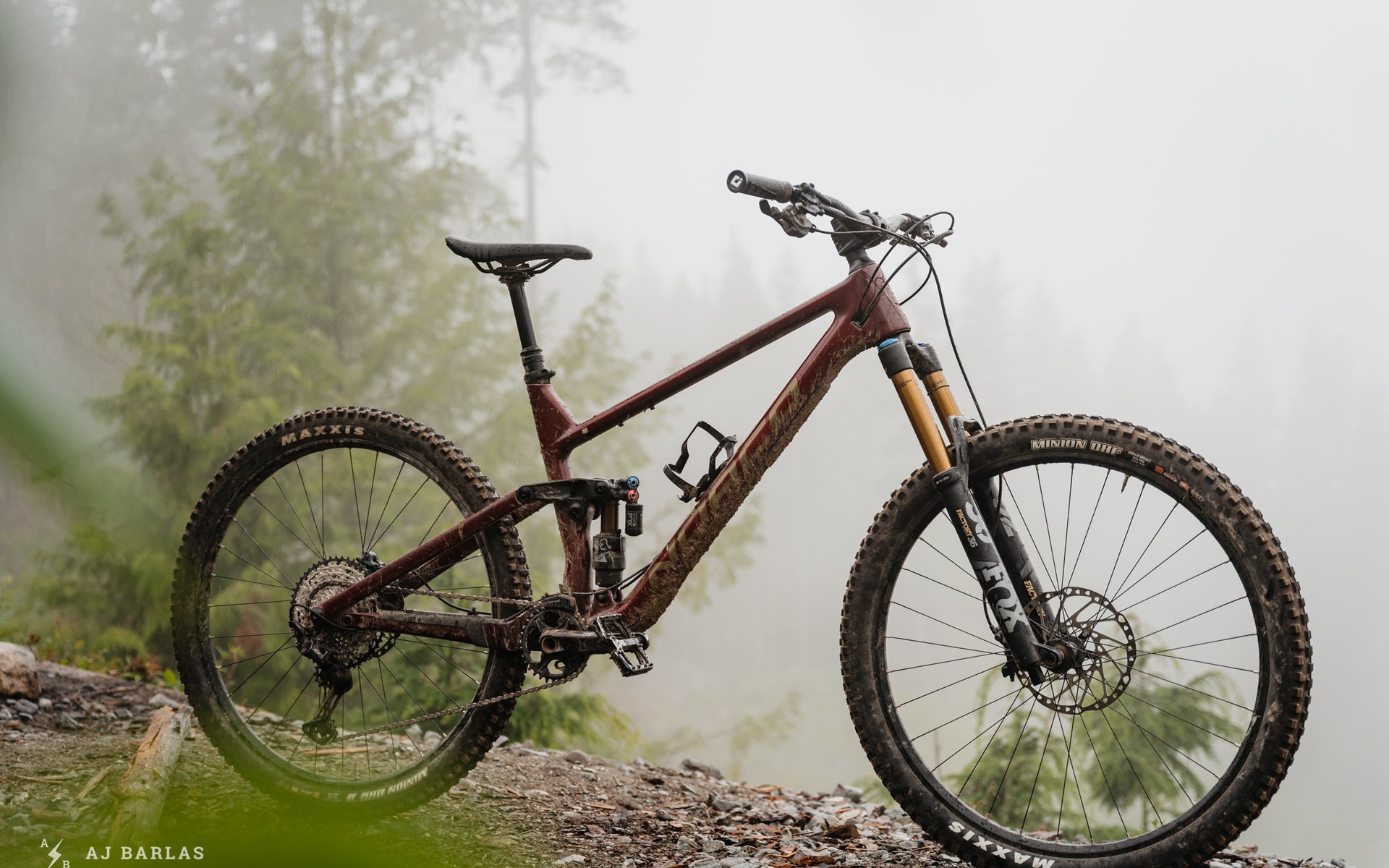 RIDE ALONG REVIEW
2020 Norco Sight 29 "Build Your Ride" Review
When Norco unveiled the new Sight late in 2019, I wonder if they were prepared for the impact it would have on aggressive trail bikes. Were they concerned about how its cutting-edge shape would be received? These are questions I ponder while riding the bike because this is the most progressive trail bike on the market from a major manufacturer. In the real world the thrust of the comment comes in two forms: riders commending Norco on the progress they've made or riders describing how much they enjoy the bike.
It's crazy to think that as recently as two years ago, a bike released with a shape like the 2020 Norco Sight would only have interested a select few, but now it seems wildly popular. Perhaps their timing was just right, or maybe it's the fact they've already been pushing the envelope with size-specific front and rear centers, making it somewhat expected from Norco. Or maybe their Ride Aligned program with its digestible information and clear explanations for things being what they are is what wins people over? Regardless of what it is, I must commend Norco for sticking their necks out further than the rest, because it appears to be paying off.
Just over two years ago I shared the story of my personal bike. That was the GeoMetron G16 and at the time, people couldn't believe how slack it was or the length of the wheelbase. Now here we are with the Norco Sight, which admittedly isn't as aggressive but is really close. We're talking a difference of 1.5 degrees in the head angle and 5mm for the reach. The rear centre is the same as that G16, and the seat angle on the Norco is actually steeper. It features slightly less travel but otherwise it's similar on paper to the Nicolai and GeoMetron G16 models. It actually sits quite firmly between the two in many aspects.
2020 Norco Sight Ride Highlights
Excellent geometry that provides great weight distribution across the wheelbase.
Active and highly tuneable 150mm rear travel with Factory Float X2.
44mm fork offset with 40mm stem and 64-degree head angle provide stable, predictable steering.
Size-specific seat tube angles. 78-degree seat tube angle on the XL.
25mm BB drop provides a great balance of planted, in-the-bike feel without being sluggish.
Leverage curve provides smooth, consistent use of travel.
Great tuneability and a wide, usable range of the X2 damper for different riding scenarios.
Cartridge bearings at both eyelets of the shock minimize friction from the mounting hardware.
I started my review process in Australia, getting acquainted with the bike on the trails around Glenrock in Newcastle. The terrain is fast and generally loose. There are some steeper, rougher sections but its largely mellower grades allow for high speeds on loose over hard surfaces – perfect for sliding about. From there the bike accompanied me down to Tasmania where a group of us visited Maydena Bike Park and spent a day getting a sample of Hobart's local trails on Mount Wellington. Then COVID hit, snuffing any further experimentation while Down Under. Maydena was wild in the wet for someone accustomed to the wet riding in the Sea To Sky region. Where we generally need to be wary of some slick roots, Maydena's dirt made everything a slip 'n' slide. But once it began to dry we found a groove and were able to push the limits of the bike, rather than battle to stay upright.
When riding in Newcastle, I found I could run the damper in a firmer setting, stiffening up the bike to provide a solid platform to push against. The stock configuration recommended by Norco's Ride Aligned program was too light for trails with few roots and minimal feedback to worry about. I found it was wasting too much energy. When arriving in Maydena, it quickly became obvious the dampers needed some backing out to free up the suspension. As it dried, I opened things more to allow the wheels to move quickly over objects in the rougher terrain.
Back in Squamish, my damper settings were similar to those in Maydena though they did change. Where Maydena had more high speeds and mid-sized hits mixed with heaps of chatter, the trails here are generally steeper with harder compressions. I opened the damper some more in Squamish. The recommended sag measurements were a bit tall for my liking and I ended up running slightly less air pressure to allow the bike to sit into itself a bit more. This applied everywhere I rode it.
On firmer trails, sitting slightly deeper into the travel provided a more grounded feeling, placing my weight deeper into the bike when banking into corners. It also allowed the wheel to better absorb impacts and track the terrain while cornering and when things did get wild anywhere else. These same attributes applied on the trails around Squamish. I never felt the bike bottom and while I regularly used the entire stroke with my final settings (229 psi for ~14mm/25.5% sag) I didn't need to change anything internally. Running it deeper, at 27%, I found the bike lost too much stability and dragged its heels. At the recommended 25% sag I found the rear suspension sharp. My final settings were the best balance I found for support, comfort and grip.
While rider shape and size, style, and terrain differ greatly, below are the settings I found to work for the Sight while riding around Squamish. Also included are variations for where I ended up in loose over hard, flatter terrain. It's also worth mentioning that the conditions where the terrain was flatter were consistently 30+ degrees Celsius, which would have affected damper settings as well.
Shock (Fox Factory Float X2)
229psi (sag: 14mm/25.5%) / 2 Volume Spacers
HSC: 16 out (15 out in flat, loose over hard terrain)
LSC: 11 out (10 out in flat, loose over hard terrain)
HSR: 5 out
LSR: 11 out (13 out in flat, loose over hard)
Fork (Fox Factory 36 GRIP2)
77psi (sag: 33mm/20.675%) / 1 Volume Spacer
HSC: 11 out
LSC: 6 out (5 out in flat, loose over hard terrain)
HSR: 5 out (4 out in flat, loose over hard)
LSR: 8 Out (9 out in flat, loose over hard terrain)
At 191cm (6'3) I'm at the top end of Norco's size chart and just fit this XL Sight. On the trail, frequently I was forced to shift my weight rearward, aggressively pushing the bike ahead of me to prevent the front wheel from biting into something. My mass was too close to the front hub and overall, I felt cramped. This isn't anything to hold against Norco because they're actually clear about my size being the max in their chart. It's among the larger sized mass-produced bikes on the market yet fits shorter riders than other manufacturer's size charts. That says heaps about Norco's direction with rider fit and bike sizing because while the 6-foot plus club is smaller, they're still losing potential customers by clearly stating a cut off smaller than the competition.
Norco says "Modern bike trails take us all over the mountain. You need a reliable tool that takes you up the climbs with ease and gets you down the trails in a flash." With that in mind, the Sight nails it. It's comfortable to pedal seated for hours, and despite not being as light as some similar bikes, the fit and placement of rider mass make it more enjoyable to pedal. This is a bike that can be ridden up, down, and around until the cows come home, or you make it to the other side of the earthly plane, encountering a solid bonk and putting an end to your ride.
Norco's Sight is great, but can it improve?
The 2020 Sight is an excellent aggressive trail bike that can be set up for a wide variety of terrain, but don't mistake it for an enduro race sled. Yes, Norco's EWS riders are out there training on this bike but I found it more enjoyable as a super capable trail bike. I could "race" XC in Squamish on this and have a blast and cross country loops in Australia were also enjoyable. It could go for a massive all-day mission and remain quite comfortable across all aspects. Then I could turn around and ride a bike park and still have a blast. It can successfully provide an enjoyable, stable ride in a gamut of scenarios, making it a potential quiver killer for some riders.
But when things got really rough I found myself fatiguing more quickly and couldn't let it run like a longer-legged bike; the YT Capra, or my G1 for example. The Sight has the Capra beat for geometry, and this allows it to provide great stability in average, high-speed terrain while being more comfortable to pedal for long periods. But the Capra did a better job of mowing down square edges allowing it to move across rough, high-speed terrain with less effort to compensate. The Sight can get down and party but requires a more focused approach, which taxes the rider more.
Being at the limit of the sizing I found that in rough or steep terrain I wanted more space and a longer wheelbase to sit within. It would be great to see an XXL size to better fit someone my size and bigger. We would be better positioned between the wheels and the bike will be more stable.
While we're talking about bigger riders, I'm a featherweight for my size and still needed 229 psi to get an adequate setup. The Float X2 has a max pressure of 300 psi and I feel this will limit some heavier riders or leave them struggling to make it work at all. If you're a bigger rider interested in the Sight, I recommend checking their Ride Aligned program and running through the setup before diving in. Better yet, if possible get on a demo to see how it feels.

The Sight can get down and party but requires a more focused approach, which taxes the rider more.
Lastly, Norco needs to spend some time working on chainstay protection. It's a shame to see so many aspects of the bike well thought out, only to forget about details like keeping it protected and quiet. They've come up short, literally, with the rubber moulded protector on the chainstay. What is there doesn't do much to deaden the sound of the chain and it needs a couple more inches in length.
When I first received the bike I extended the length of protection toward the bottom bracket with a strip of mastic tape but it's still not enough. I can hear the chain bouncing off the chainstay between the current protector and the chainring and the visible damage leaves no room for guessing. Specialized knocked my socks off when they released their latest range of Stumpjumpers in 2018. At the time that was the quietest bike I'd ever ridden. We've since seen similar designs on other bikes and it'd be great to see Norco improve their chainstay protection with the attention to detail clearly used elsewhere on the Sight.
Component Check
Shimano XT/SLX Drivetrain
Shimano's entry to the world of 12-speed MTB drivetrains has been one that I won't soon forget. Every time I ride it I'm met with tight shifting, a quiet drivetrain and excellent performance. Norco's Build Your Ride spec with the Shimano drivetrain features an XT shifter and derailleur and while this test bike also featured XT cranks, they've since moved to Race Face Turbines. The cassette is an SLX model which I feel is a good thing, as only the final/easiest cog is alloy and the rest are steel.
SLX Brakes
As with the drivetrain, I won't delve into this much as there'll be a full long term review coming soon. But to convey a sense of reliability and power, here's a very short story: in Maydena, the rest of my riding group were aboard another popular DH brake, with a couple similarly popular trail brakes mixed in. Each and every one of them commented on how good and how powerful the SLXs felt despite their lower price. Not once did they fade, lose power, or lose feel at the lever. While some mates bled their brakes in preparation for the following day, I was lounging in the sun with some Aussie snacks. Norco did fit the metallic, non-finned pads in the bike, which was a plus. More on that in the soon to come SLX review.
FOX Factory 36 Grip2 and Float X2 Shock
I'm a firm believer that if you're going to spend money anywhere on your bike, spending it on your suspension is a good place. That's not to say there aren't great value options available but generally speaking, the higher end gear provides a wider range of external adjustability. Combine that with excellent air springs and dampers and there's plenty of bump-eating goodness on offer. Fox's Factory 36 and Float X2 don't differ much from the Performance model, so there is potential to save some coin there – roughly 300 CAD. The external adjustability of the Fox suspension, particularly the Float X2, was beneficial to tuning the Sight for different trails.
Trans X Dropper
Another area that Norco is doing things ahead of some competitors is spec'ing their bikes with the largest size dropper available for a given size. With the XL size recommended for anyone between 181cm and 191cm, they've spec'ed a 200mm dropper. The post worked great throughout testing and didn't skip a beat. I would change the lever, though. Its rounded profile feels nice to run your fingers over but in practice, it can result in easy slips when compressing it to change saddle height.
Maxxis EXO+ DHF & DHRII
After years of media outlets bitching about inappropriately fitted tires to bikes, we're finally seeing changes. The Sight is one that follows this, with the spec of EXO+ tires being quite suited to the overall attitude that I feel best suits the bike. You could absolutely fit a heavier Maxxis DD carcass or similar and some riders could even fit a lighter EXO tire depending on their terrain and ride preferences. The bike covers a good range but overall, the EXO+ is fitting for most on the bike. I would have enjoyed using a Maxx Grip EXO+ DHF but Maxxis hasn't added the big grip to the lighter casings yet…
Verdict
Norco has delivered what is arguably the blueprint for the modern trail bike. Don't be surprised to see more bikes from other large brands with similar numbers in the next year or two. They've stuck their neck out – and to their benefit. Yes, another size for larger riders would be great but the majority of riders fit within the available range. There is a wide assortment of build kits available, with either 29-inch wheels as tested here, or smaller 27.5-inch wheels if you prefer. It's an excellent bike, capable of a wide range of riding, which makes it suitable for many riders. I've enjoyed it on everything from flatter jump trails to full days in the bike park and it's been great all around.
The Build Your Ride program is worthy of attention, too. Riders have the option to pick their frame material, colour from a range available, and build the bike up to their liking. It's not truly custom but close to it without the cost or stress of building your own bike from scratch. Those not stressed about spec'ing their own build likely aren't in need of the program but it should still offer a great starting point for many.
More on the 2020 Norco Sight is available on their website.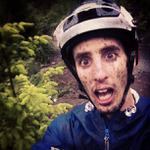 AJ Barlas
Age: 39
Height: 191cm/6'3"
Weight: 73kg/160lbs
Ape Index: 1.037
Inseam: 32"
Trail on Repeat: Changes as often as my mood.
Current Regular: Every test product spends time on Entrail