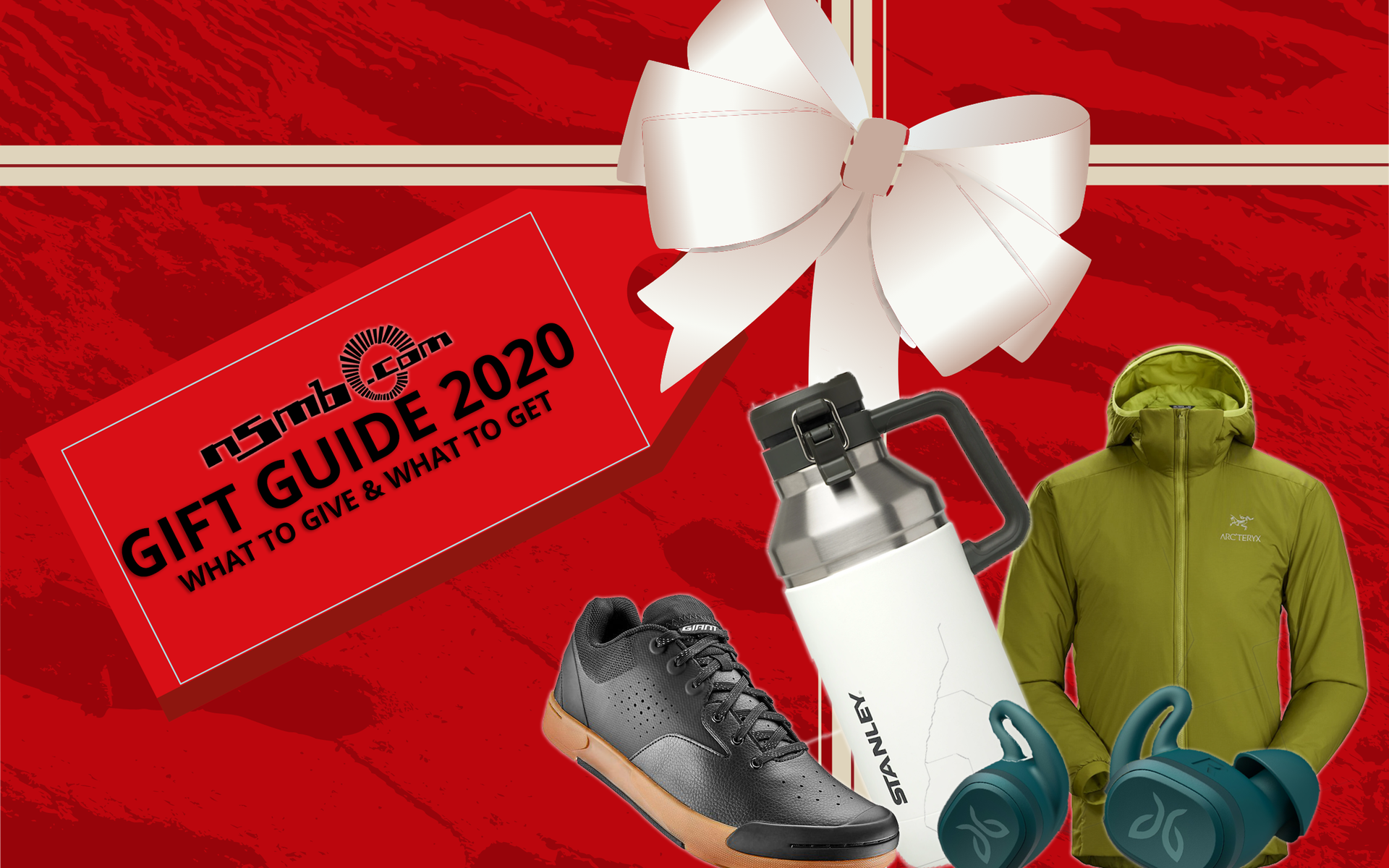 NEVER TOO LATE TO NAIL A GIFT IDEA
2020 Gift Guide - Week 6
Presented By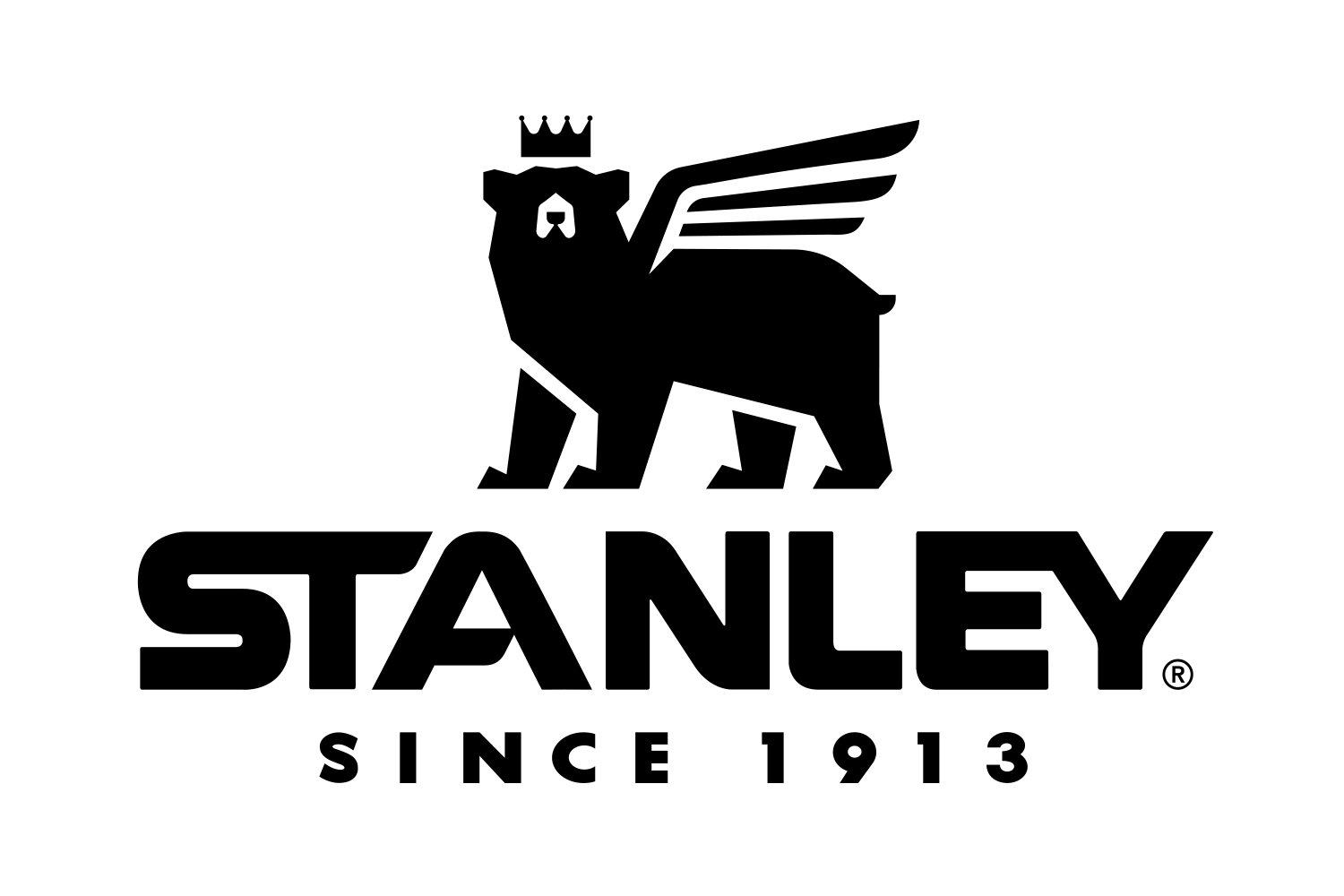 Every Thursday since mid-November, we've been presenting a new list of gifts for the mountain biker in your life. This is gear we stand behind that will upgrade your bike or the ride experience, or deals on some other sweet stuff we're digging right now.
In case you missed the first five weeks of the 2020 NSMB Gift Guide, here they are:
You're running out of time and stressing about last minute gifts, but in many cases these companies are offering free upgrades on shipping, or you can find these products locally. And on that note, where possible, please do support your local independent bike shop, outdoor gear store, or other merchant or retailer. We present links here for your convenience or benefit in case you can't find this stuff where you live, but hope you'll join us in focusing our business on local stores and businesses in your local community whenever possible.
---
STANLEY GO VACUUM GROWLER | 64 OZ
For a while there, craft brewers weren't filling growlers, but for the most part that's happening again. That's good news, because I love my original Stanley Classic Easy Pour Growler. And it's good value at $55 US (you'll find it for close to that in CAD if you hunt around), but the Stanley Go Vacuum Growler is a phenomenal value at $30 (see below for sale pricing). At that price you'd think they cut a corner or two but that's not so: it's made with 18/8 stainless steel and features Stanley's signature double-wall vacuum insulation to keep your craft brews ice-cold for longer. It was already a bargain at $30 USD, but right now (and until Dec 31) it's on sale for $21!
DETAILS:
18/8 stainless steel, BPA-free
Double-wall vacuum insulation
Leakproof + packable
Easy-to-carry handle
Dishwasher safe
Weight: 1.94 // Dimensions: 6.5L x 4.6W x 12.2H in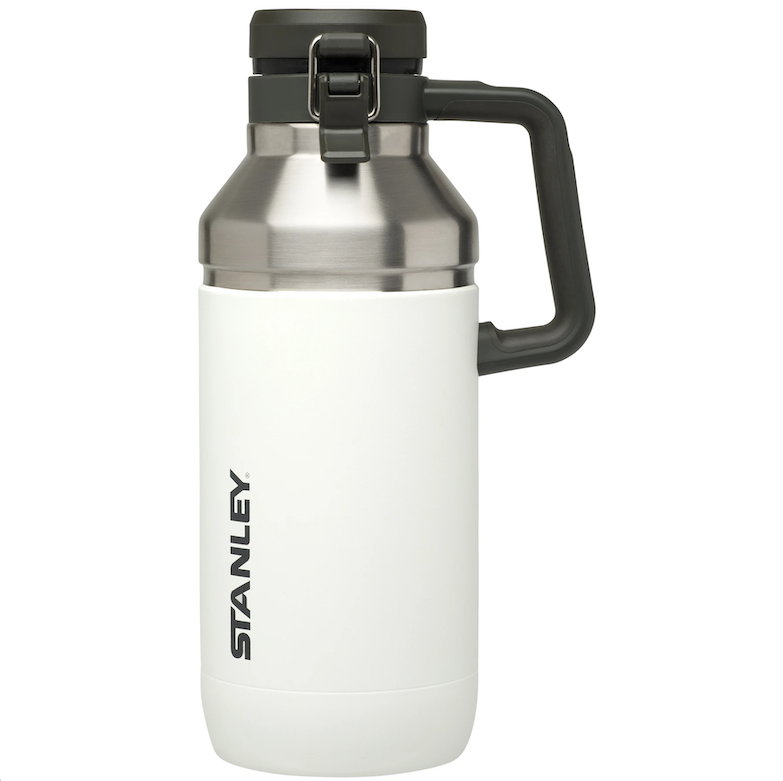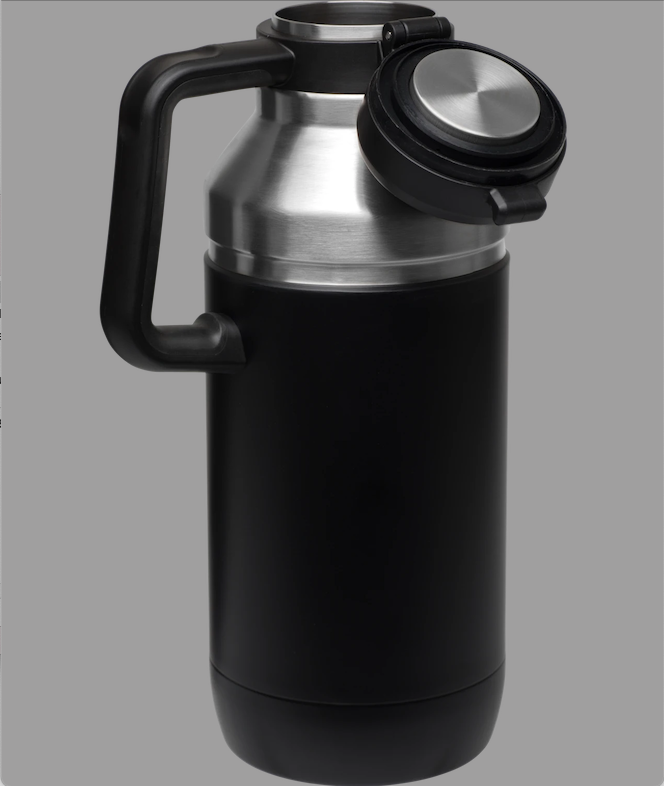 Giant Shuttle Flat Shoes
Throw on your Shuttles, grab your bike and go rip some Saturday morning laps on the local singletrack. Wear them to the shop, go hit the dirt jumps after work and then get ready to meet your buddies for a cold one. Giant's Shuttle Flat mountain bike shoe is designed to be as versatile and ready for anything as you are. It features an ultra-durable dual-density rubber cup sole with exclusive GRIPR rubber compound in the pedal contact area. Plus it has a super-cushy midsole for add comfort and a molded toe guard for extra protection. The Shuttle Flat is a flat-out, all-round shredder ready to become your go-to shoe.
We haven't posted a review of these yet - watch for one in the new year - but early results are really promising. They have a larger than average toe box and the soles offer good traction, so if you need a higher volume flat shoe, the Giant Shuttle Flat shoe may be up your alley.
FEATURES
Long-lasting, dual density rubber cup sole
Exclusive GRIPR rubber section in the pedal contact area for extra-secure traction
TPU outer film covering with laser perforation for better foot climate and quick drying
Injection molded TPU toe guard applied with an extra heavy stitch for durable security
Reflective laces with stretch mesh lace pocket on tongue top
Sizes: EU 39-48 // Weight: 450g (size 45) // SRP: $149.99 CAD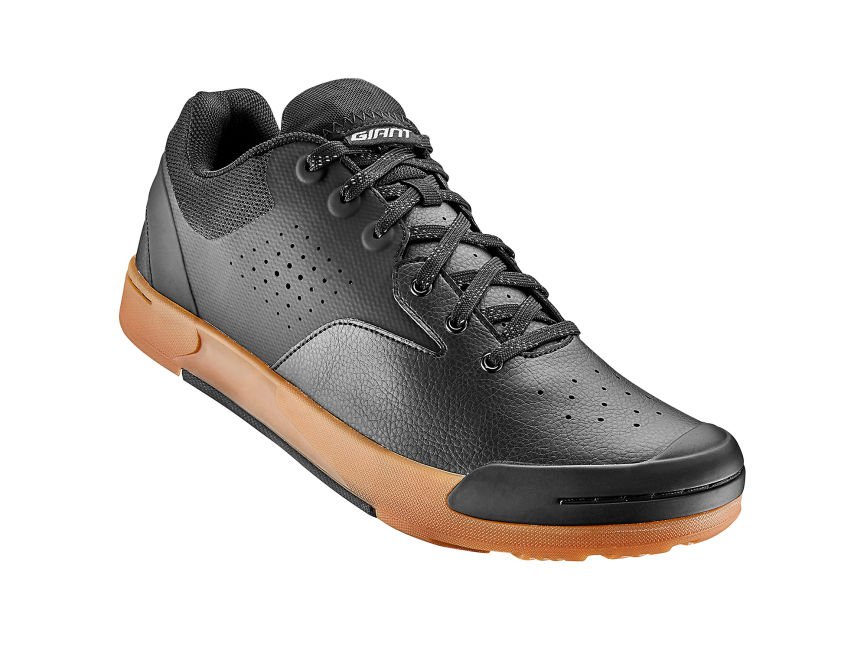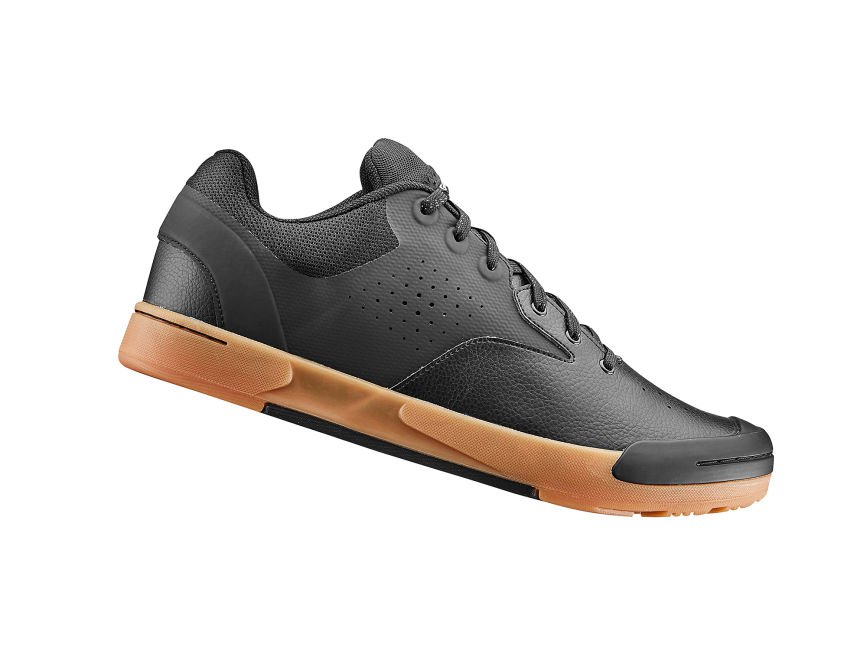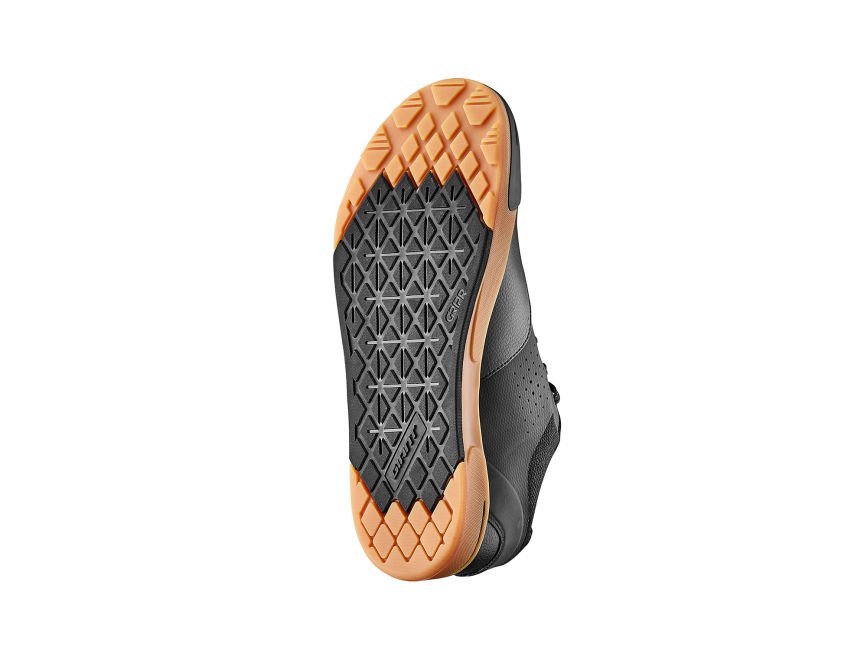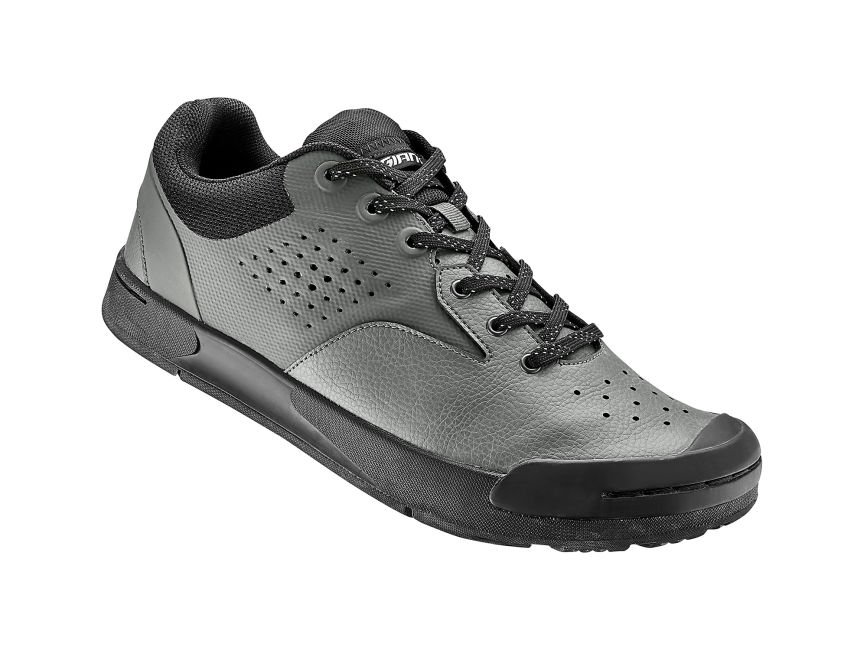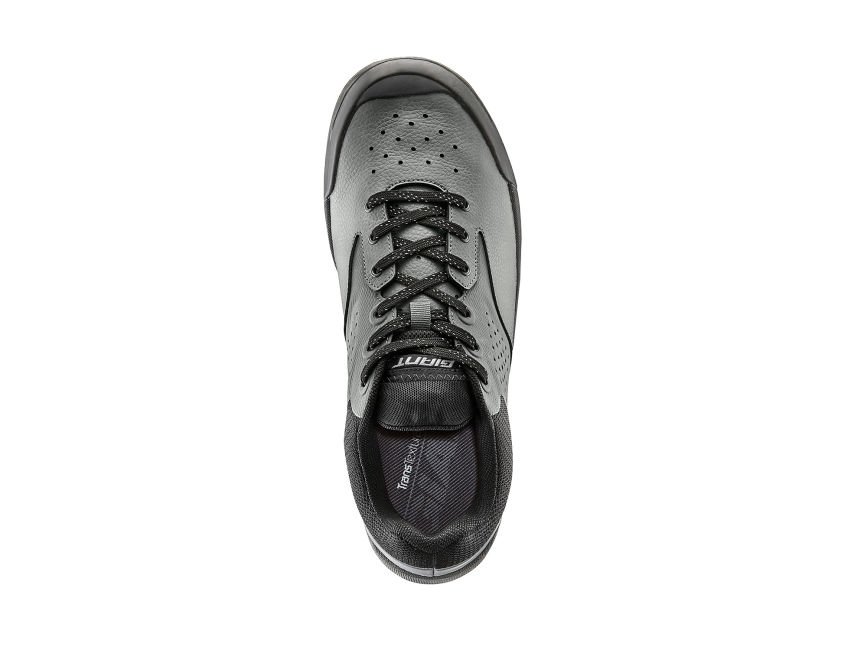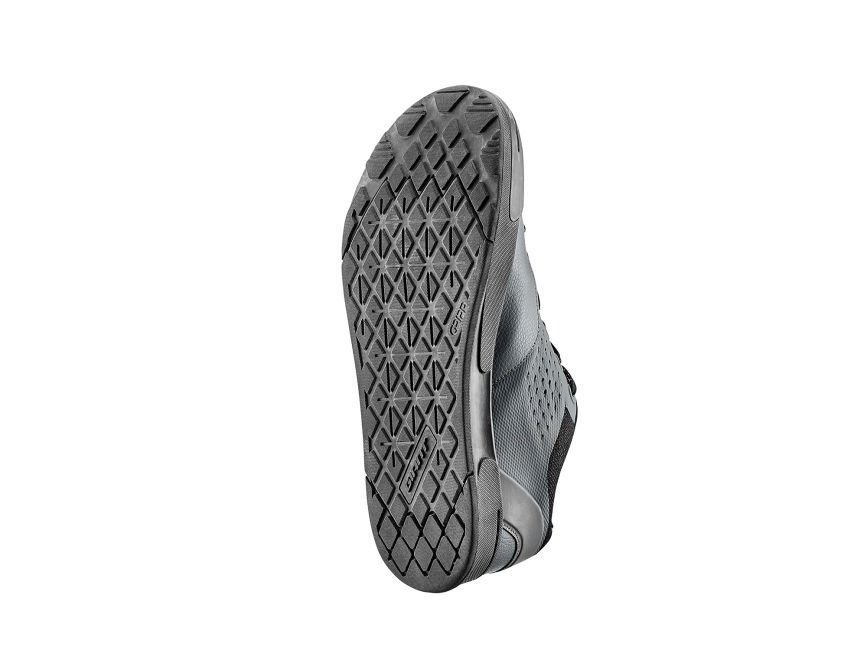 Arc'teryx Atom LT Hoody
Arc'teryx rather famously doesn't make outerwear specifically targeted at mountain bikers, however that doesn't mean that LOT of their gear does serve us well. One category that sometimes gets overlooked - for riders and in other sports - is the mid layer (I'm cheating a bit here because the Atom LT is both a mid layer for terrible days or an outer layer for almost all days). For riding, days that require three layers are by default going to be 'interesting' days: they'll either be very cold, very wet, or cold and wet. The Arc'teryx Atom LT is their top-selling outerwear piece (for years and years) for good reason: its combination of insulation and protection from the elements make it a good choice for a truly vast number of users, seasons, activities, and locations. The lightweight puffy jacket may have taken over ski area sidewalks in recent years, but spend a little time in alpine huts (particularly in coastal areas where rain and sleet are almost as common as snow) and you'll see a parade of Arc'teryx Atoms. The key is that its Coreloft insulation retains warmth even when wet - that's a trick that the fanciest of goose or duck down does not have up its sleeve.
The Atom LT Hoody is built to handle a range of conditions and output levels, and while it's too warm to wear while riding on the average fall or winter day out here on the coast, on those cold ones, it'll save you and keep you comfortable at the same time. And even if you don't pull it out for the ride, it's a great choice for pre- and post-ride hangs around the tailgate. I wear mine daily and constantly, and although I expected to love it, I'm surprised at how quickly it became my most worn piece of outerwear - by far - even outpacing any of my waterproof shells, because the Atom's face fabric is far more comfortable and quiet to wear, and it offers good water resistance until rain becomes a downpour, at which time I usually seek a top layer or shelter after about 30 minutes.
This is my all-star outerwear piece, and for the skier/hiker/fisher/climber/rider/person who lives in weather that hovers between 5 above and 10 below freezing (it's comfortable outside those ranges, but that's where it shines), with or without precipitation (or much colder if they're a backcountry skier), this is going to be their favourite piece, too. It is durable, good looking, and versatile. And it needs to be all those things, because it costs $320 CAD, but it's worth it. Arc'teryx stands fiercely behind their product, so you can buy with confidence.
Taffeta nylon shell is DWR treated for water resistance.
Coreloft™ synthetic insulation is lightweight, breathable and warm.
Air-permeable stretch fleece side panels.
Underarm gussets and articulated elbows for range of motion.
Adjustable storm hood.
Full front zip has "speed bumps" to prevent it from opening accidentally.
Handwarmer pockets and internal chest pocket have secure zips.
Stretch knit cuffs fit over gloves.
Adjustable hem with slight drop in back.
Sizes: XS, S, M, L, XL, XXL, XXXL and tons of colours // Weight: 375 g / 13.2 oz // $320 CAD
US and Canadian buyers can get the Arc'teryx Atom LT at evo.com where it can be found for $259 or $239 without a hood (including the previous version on sale for $194). If you're in Canada, you can also try MEC where it can be had a bit below MSRP, and shipping is free right now.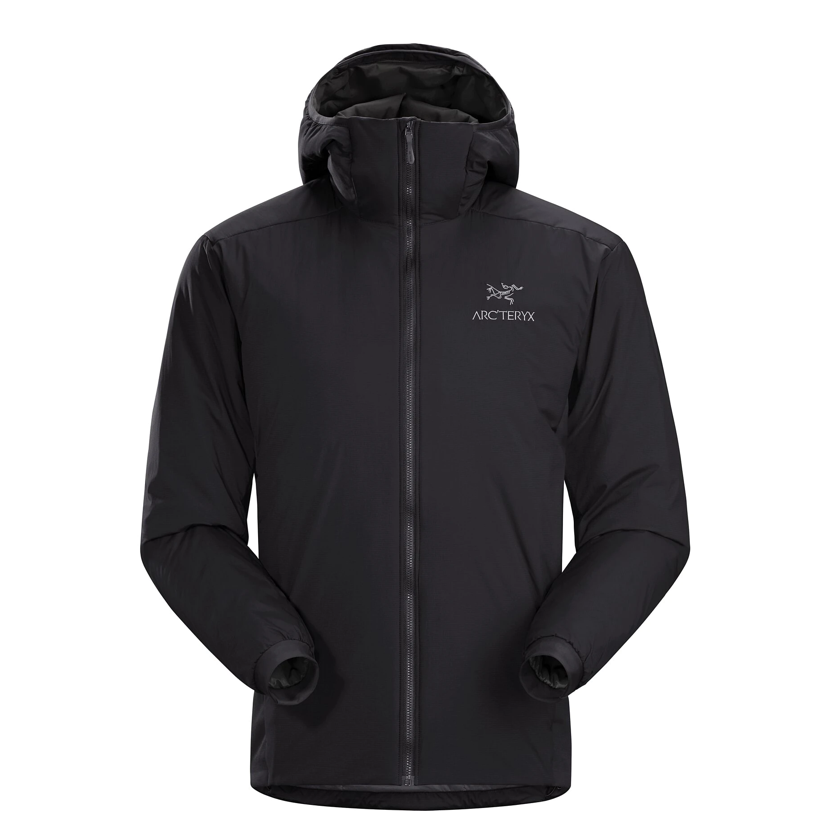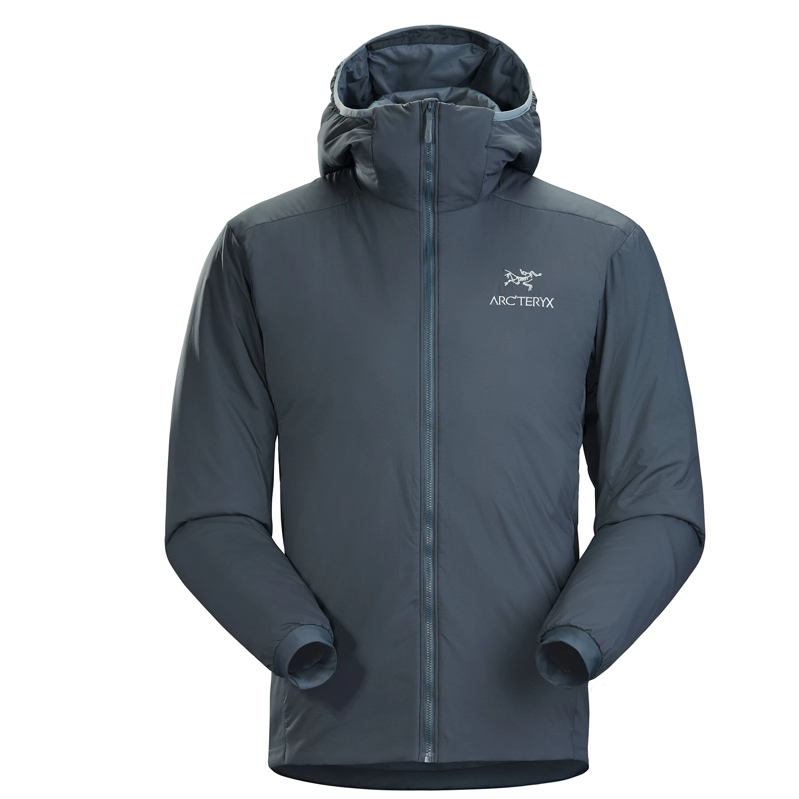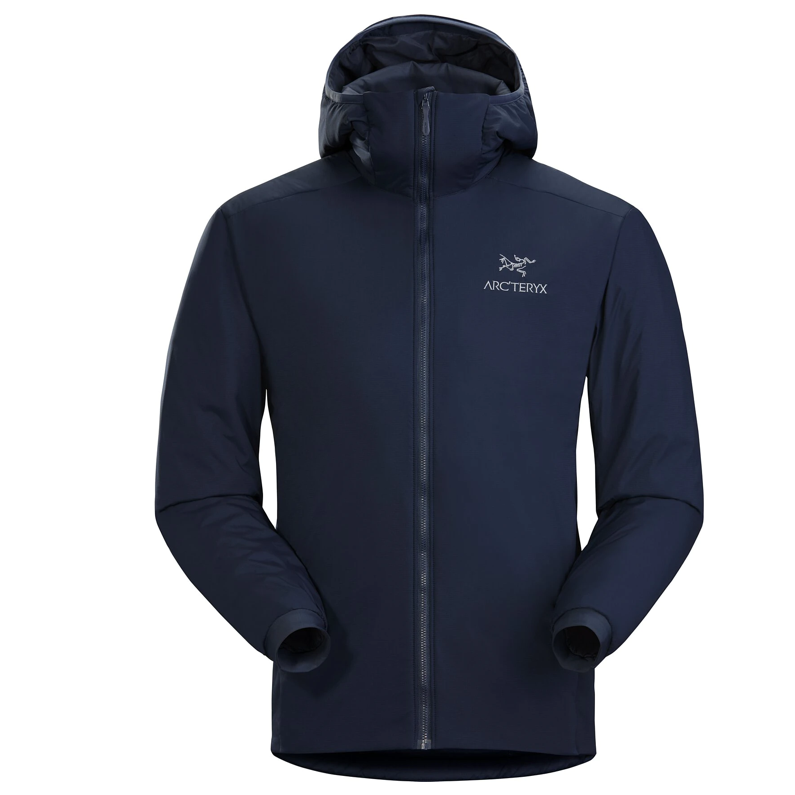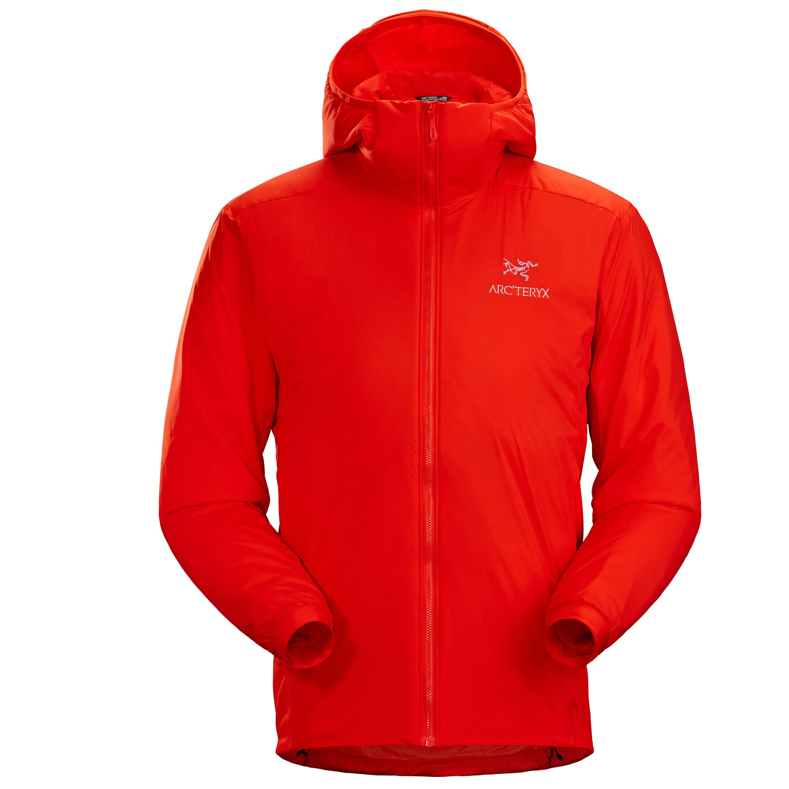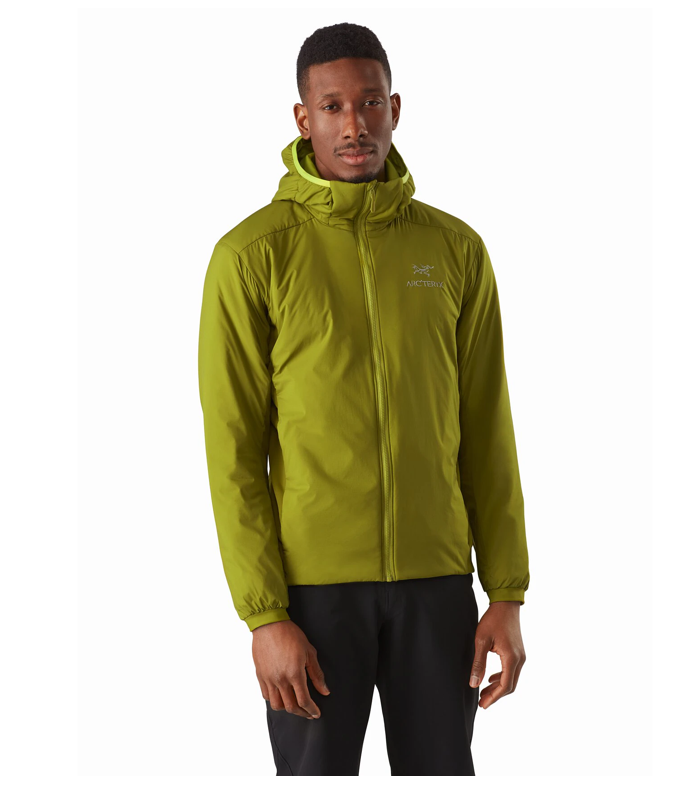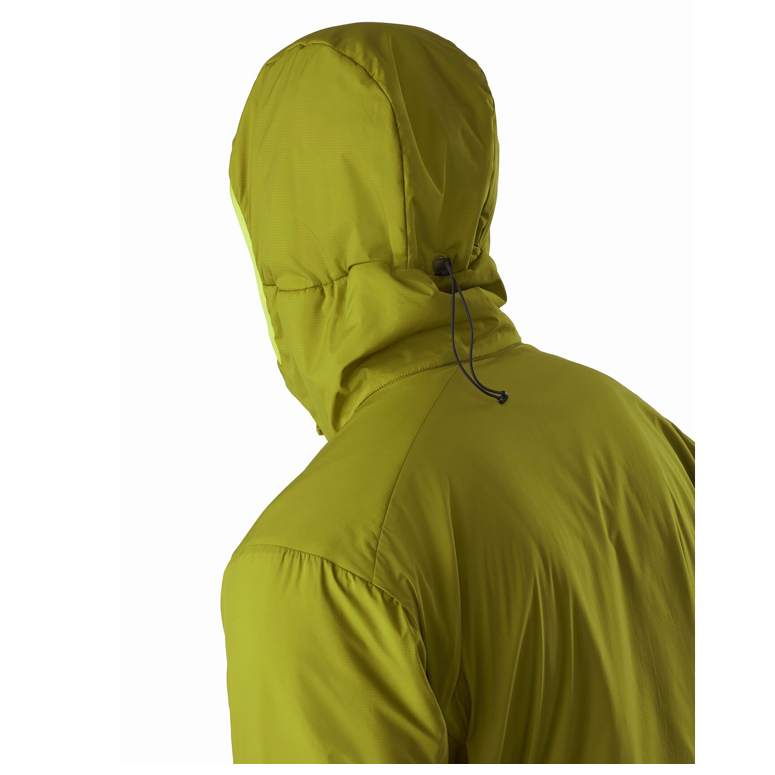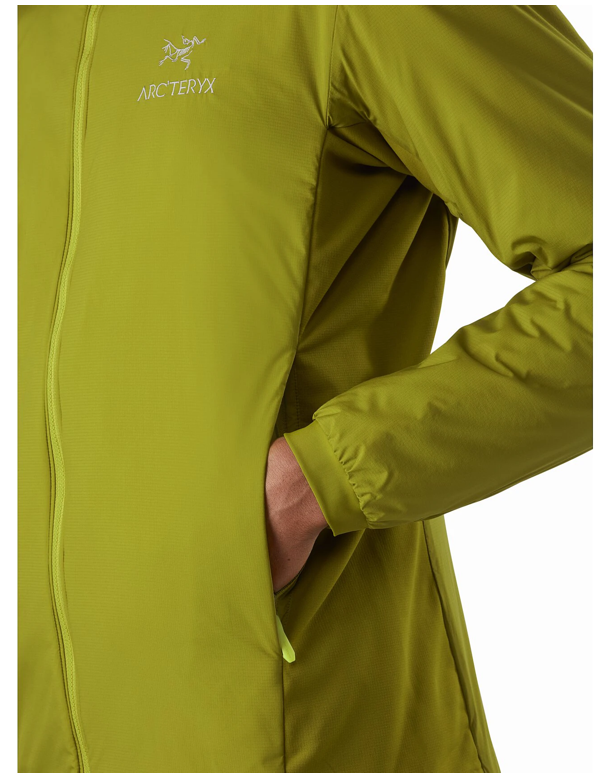 Jaybird Vista
We've probably all been doing a little more solo riding than normal lately, and the Vistas are great for that: they are unfazed by dust, water, or impacts. Jaybird likes to call them #earthproof. What's more, they sound great, stay in my ears even when pounding downhill (although I usually pull 'em for the descent unless I'm really into whatever podcast I have going) and you can use one or the other independently and it'll automatically switch between mono and stereo depending on whether you're using one or two at once. The case is small and easy to stash, charges the Vistas quickly and stores tons of charge (6 hours in the buds and another 10 in the case for both but double that to 20 if, like me, you usually use one at a time). I use them for phone calls when working, doing errands or working on bikes, and walking the dog in addition to riding. On an average day, I have one or both in my ear for 3-4 hours.
The Jaybird Vista is $149 USD // $199 CAD right now (that's $30 off in each) but they seem to be frequently on sale right for even less, so keep your eyes open, although even at that price, they're well worth it.