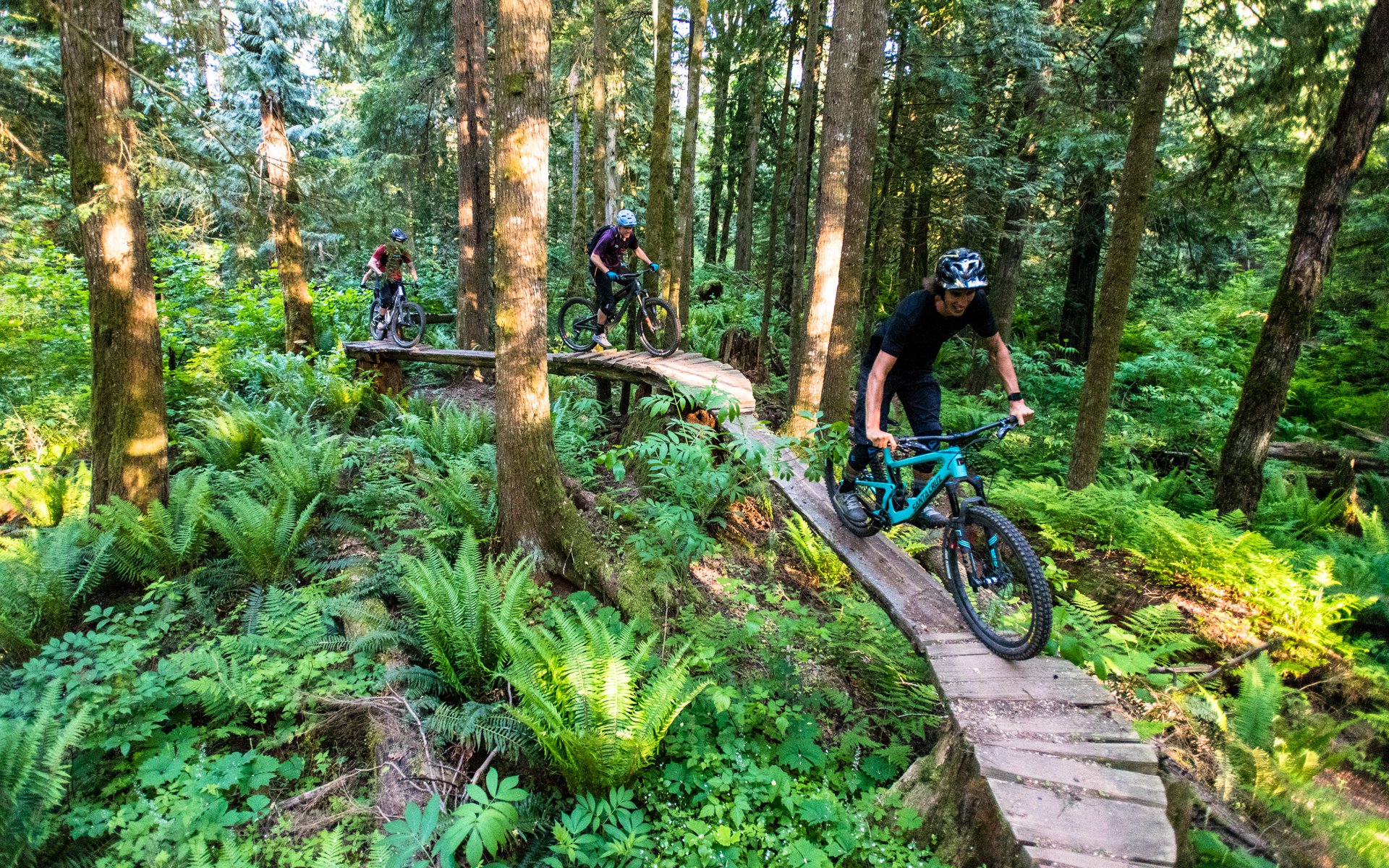 First Impressions
2019 Santa Cruz 5010 V3 - Ridden on a Ledge
Ledgeview
After our day of shuttling at Vedder on the Bronsons, we headed a little further west to Ledgeview in Abbotsford and I saddled up the lone 5010 that Seb and Josh brought along. The trails there wind down a steep slope that is punctuated with large cliffs, overhanging formations and boulders deposited millenia ago. It all feels a little jurassic and glorious. The trails veer from smooth and flowing to tight and steep; think hardcore XC, as the black diamond trail XCelerator illustrates.
The schedule meant I only spent a day on the 5010 and much of it was devoted to getting photos, so while my ride impressions are relatively limited, I think I managed to sample the essence of the machine.  
Once the brakes bedded in the most surprising thing about the 5010 was how much it felt like the Bronson. The terrain was very different to be sure, and the suspension on the 5010 was rarely under duress on the Ledgeview trails, but the riding position and handling were remarkably similar. That's a huge compliment to the 5010 though and it suggests that, like the Tallboy, this is a Santa Cruz that defies categorization and wrestles several weight classes up.
I particularly liked the neutral handling around corners. The exposed bench-cut terrain, often with no-fall zones, didn't encourage loose, rowdy riding the way the previous day on Vedder had, so I didn't have the chance to feel the bike approaching the edges of adhesion the way I did on the Bronson, but it gave every indication of being similarly forgiving at limit. And the slack head angle and balanced feel gave me ample confidence on tricky exposed moves.  
Climbing position was excellent. The effective seat angle is listed as 75.2º in the high position, as we rode it, and 74.9º in the low setting. While the two settings can be used to affect the geometry to your taste, Santa Cruz designed this bike so it could be used with PLUS tires. Like the Bronson, the frame and fork will accommodate up to 27 x 2.8" tires. You can also purchase the bike in either 27 or 27 plus form, but it's not the traditional plus. The only difference between the two models is rim width, which depending on the model, sits between 25 and 27 internal for the regular model and between 35 and 37 for the plus version. The tires go from 2.4 for the standard to 2.6 for the plus, so a little smaller than what the original 27+ tires that were from 2.8" to 3.0". The good news is this mid-plus size tire gives ample support cornering and the Maxxis Minion versions I have ridden on the Bronson, aren't too heavy, at a little over 900g but they provide much better sidewall support than their fatter counterparts. Maybe this will be the best of both worlds?
2019 5010/Furtado Highlights (provided by Santa Cruz)
130mm VPP® rear travel
- Upper-link mounted shock
- It's still VPP®- two short, counter-rotating links that connect the front and rear triangle to make a stout frame. Easy serviceable, reliable, lifetime bearing replacement
- VPP®is a versatile designthat allows us to finetune suspension to suit the character of a any model of bicycle, from XC to downhill, and everything in-between. The upper- and lower-link VPP gives us even more options when design the suspension to suit the intended purpose of a bicycle.

●  27.5-inch wheels
- The fun-sized wheel size
- Frame clearance up to 2.8-inch tires
- 2.6-inch tire option available as kit (Reserve 37 wheel)
- 2.6-inch tires provides extra volume compared to traditional tires (2.1-2.5-inch) to get the benefits of fatter (Plus) tires but with precision of smaller volume tires - less squirm.
- Santa Cruz Reserve 27 and Reserve 37 carbon wheel option on S-kit and above
- Lifetime guarantee on Reserve wheels
- All wheels (both aluminum and carbon Reserve built by us, in Santa Cruz, CA)

●  Available in CC, C carbon and aluminum - from XS to XL

- Lifetime warranty on all frames

●  Spec general:


- 180mm rotors

- Piggyback shock (metric) on S-kit and above
- 2.3-inch rear tire (Maxxis DHR) instead of semi-slick
- FOX suspension.
- Dropper with internal routing
- Reserve wheel option offered on S-kit now
- Two colour choices on all levels/materials: Purple and Matte Carbon

●  Details:
- Dual uprights on rear triangle (stiff, stout, evenly distributes forces going through frame/suspension)
- Internal cables (fully channeled on front triangle, guided on rear)
- Threaded BB
- Two bottle cage mounts
- Flip chip for optimizing geo for bigger tires (2.6-inch>) for the most part but can be used to tune to rider's needs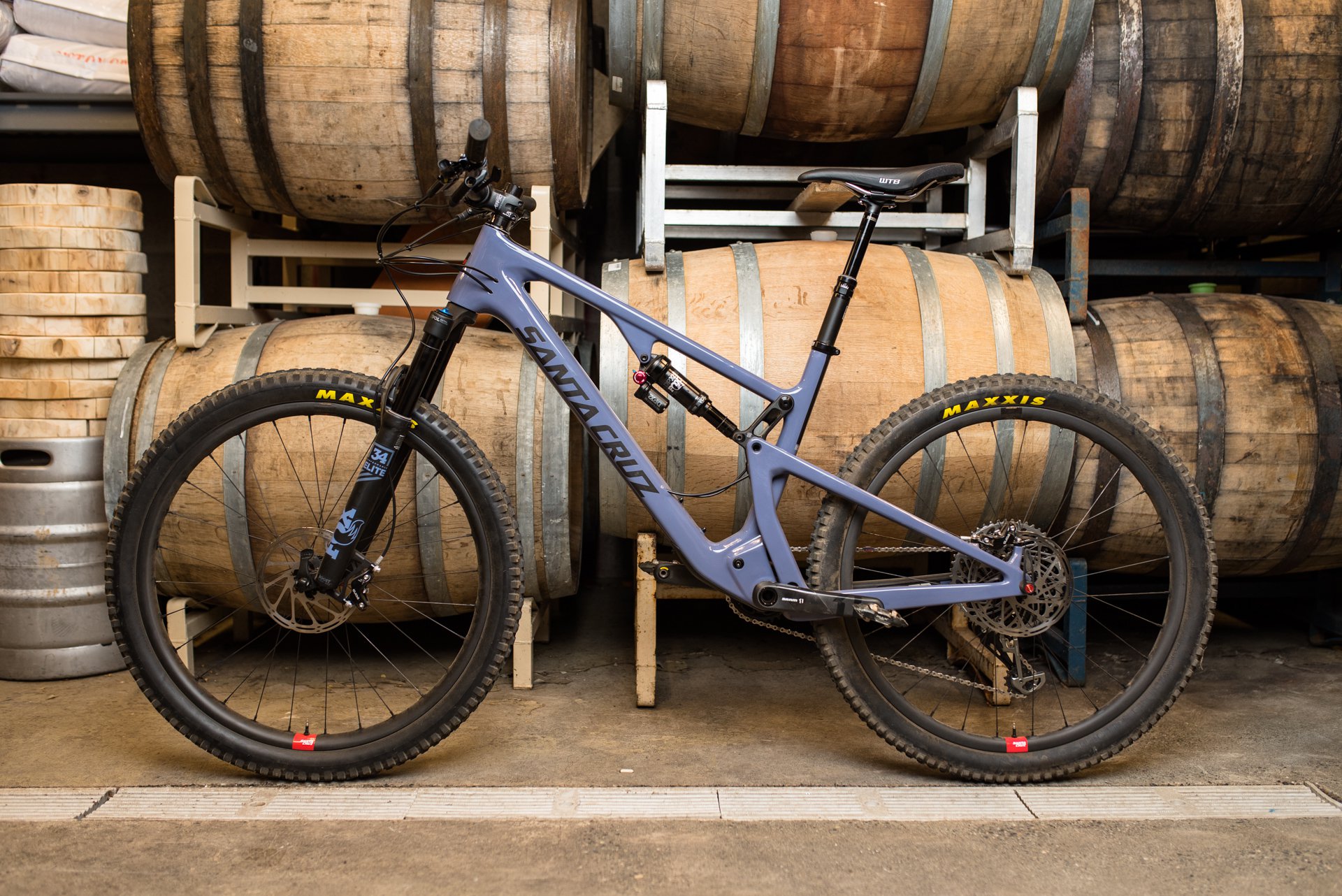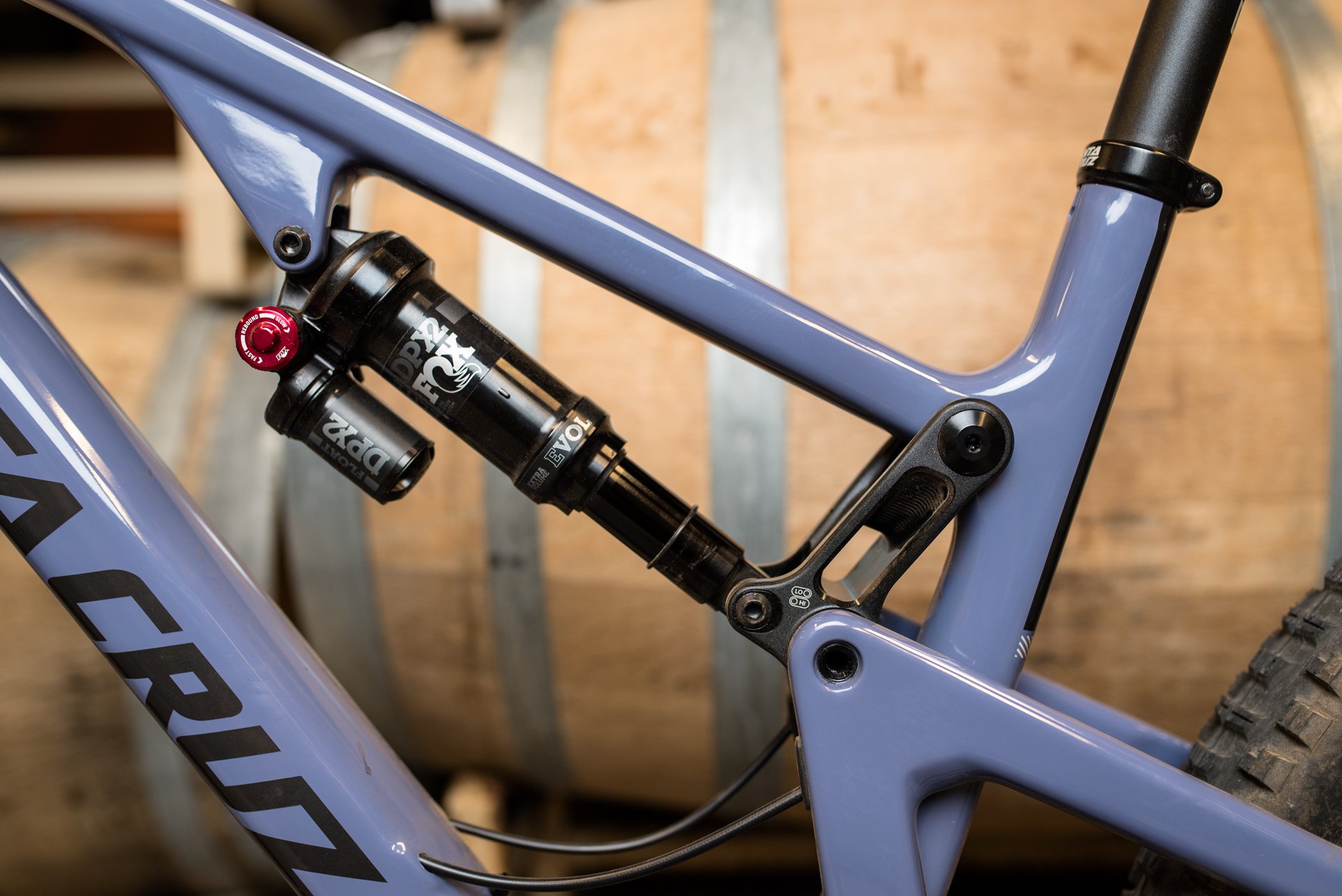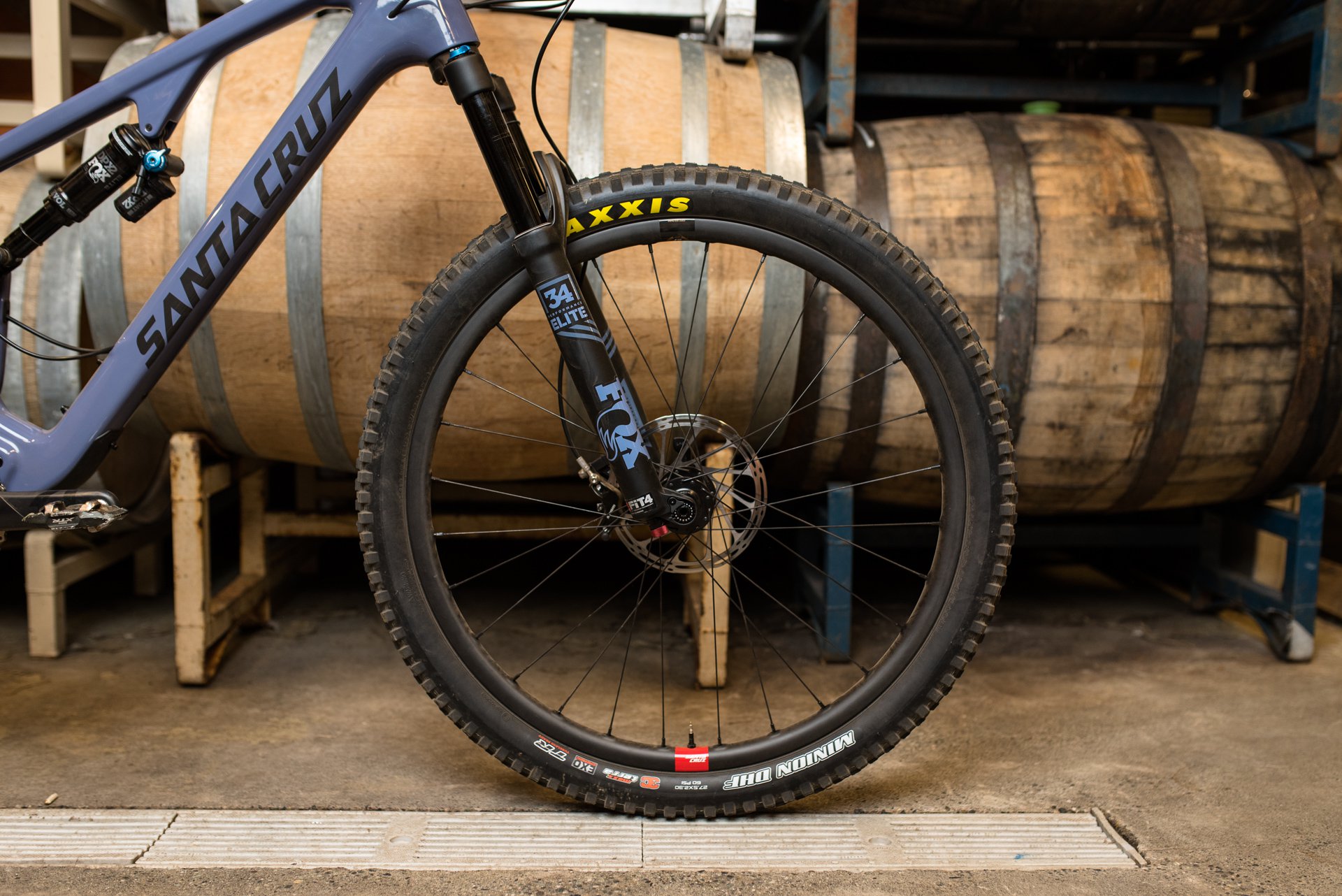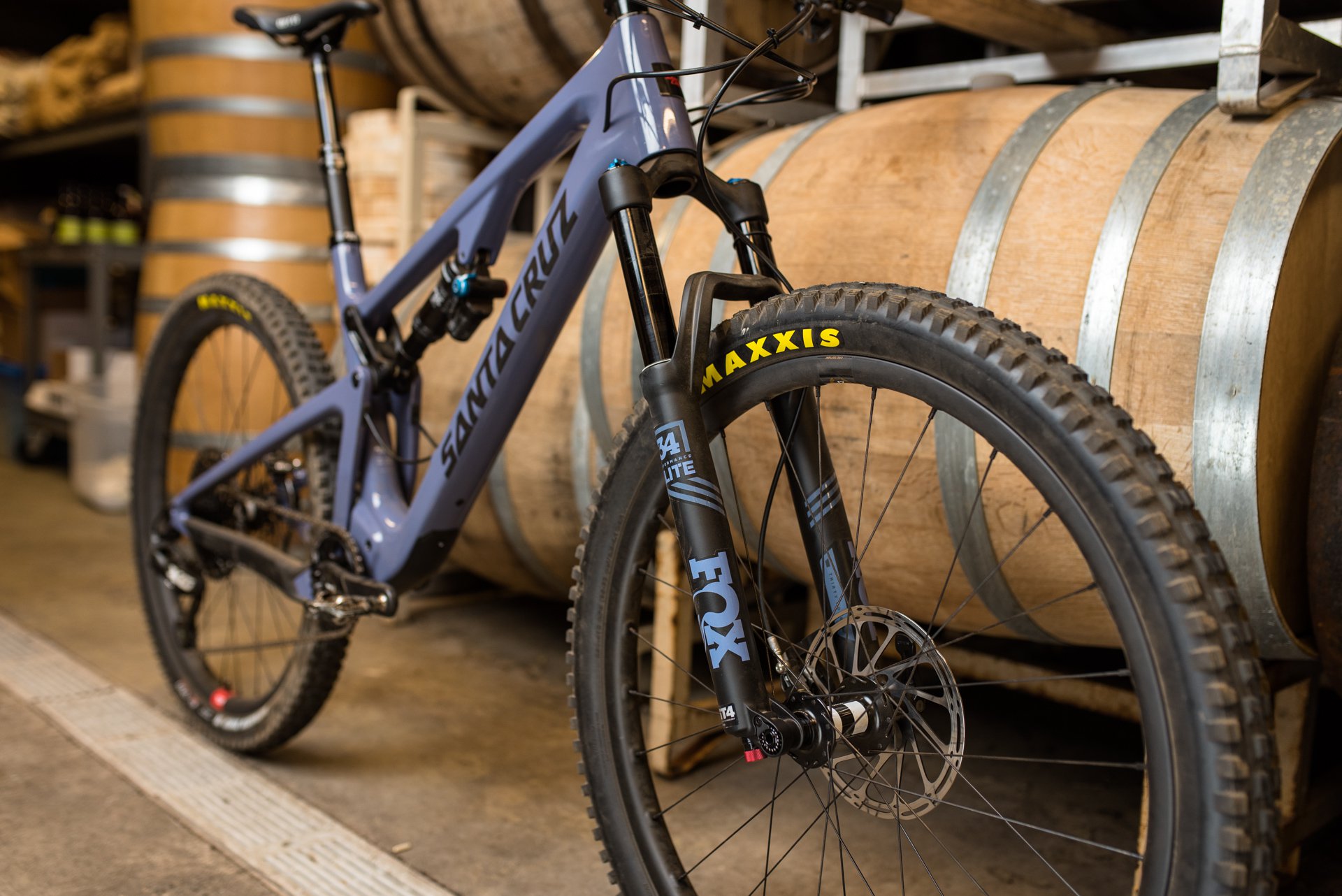 Much was left unexplored on the 5010. We didn't ride more challenging terrain, flip the chip or try the bike in plus form, but everything we did sample was encouraging; it climbed beautifully, tracked accurately, and encouraged rough play. You could ride this bike on a multi-day stage race, explore an area with varied trails like Squamish or Bellingham or get a little rowdy. It will rarely be too much bike and when it isn't enough bike all it needs is a little encouragement from you to reveal its temper. 
I generally only have one personal bike, and for most of my riding the 5010 would manage, but I'd often be struggling to stay afloat. It would be a great second bike for me living on the North Shore, or a great lead dog for most riding areas the world over. 
Check out AJ's article on the Bronson if you haven't yet here and the Santa Cruz video here.
These bikes are available now. Check the Furtado here and the 5010 here.