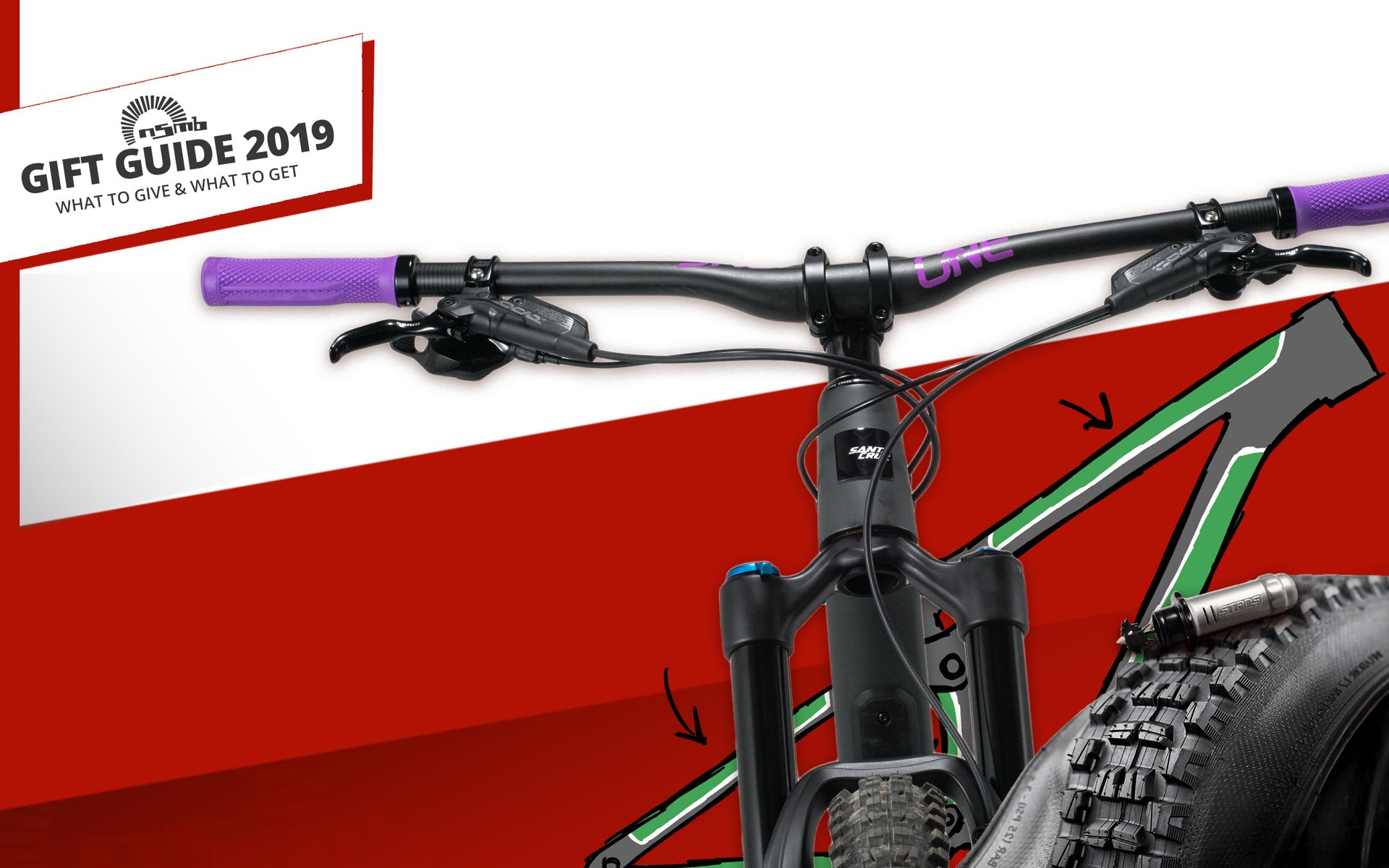 WE WON'T STEER YOU WRONG
2019 Gift Guide: Week 4
Presented By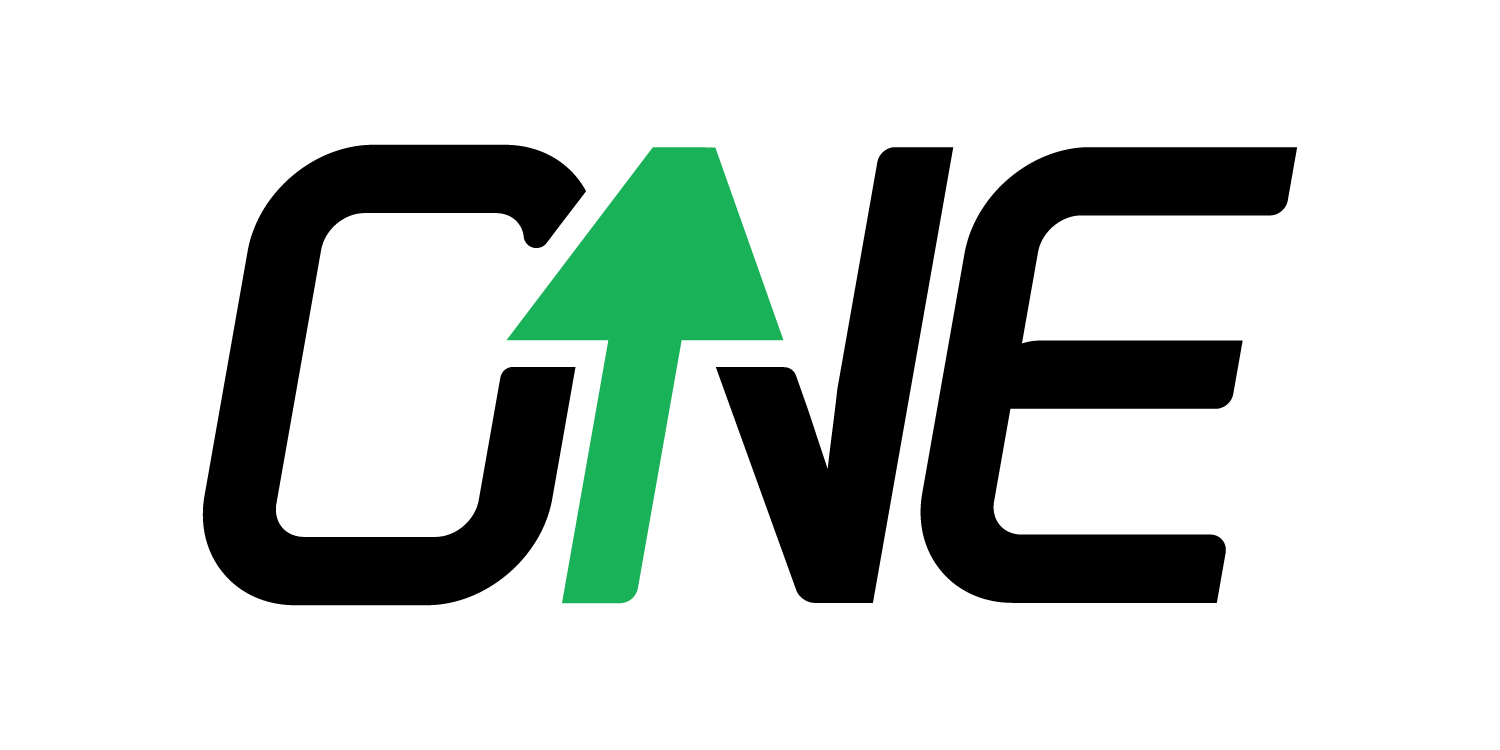 Every Thursday through December 19th, we're presenting a new list of ideas for gifts for the mountain biker in your life. If that mountain biker is you, this is gear we stand behind as ideas to upgrade your ride, or deals on some other sweet stuff we're digging right now. Here's another idea: get something nice for that under appreciated trail builder or trail association volunteer in your life. From a 1/2 pound of coffee to a stealthy 6-pack or anything on this list, I promise you it'll be one of the best gifts you'll give all year, and they'll really appreciate the thought.
In case you missed the first three weeks of the NSMB Gift Guide, here they are:
---
OneUp Carbon Bar
Designed and developed in Squamish to be the most compliant 800mm bar you can buy, OneUp's carbon handlebar uses an oval bar profile with the goal of minimizing arm pump and vibration. It's being used by Thomas Vanderham, Miranda Miller, and the Kona and Ibis EWS Teams. We've got a few test sets on bikes of our own, and yes, you can feel the compliance, and yes, it's quite nice (also a bit different at first). More on that later!
The oval cross-section is very shapely and - no surprise for a OneUp component - nice looking. If you're in the market for a carbon bar but don't want to feel like you're pushing on a concrete block, or you spend long days in the saddle and could use a little extra cush on the front end, these OneUp bars are just the ticket. Pair 'em with their awesome EDC stem for a sweet combo (and right now OneUp will throw in a pair of Lock-On grips for free with every Bar & Stem combo they sell).
Available in 20mm and new 35mm high rise, and a plethora of colours if you spring for a decal kit.
Price: 182 CAD / 138 USD
Buy: OneUp
e-thirteen AT MoPo tire
In a demanding and competitive market, e-thirteen introduced a limited line of MTB tires several years ago and fared quite well, indeed. Not surprisingly, however, they decided to refine their original A/T tire's design, updating the casings, making it faster rolling, longer wearing, AND introducing a new compound. Yeah yeah, all good stuff, and all perhaps expected from a new player in the rubber game.
Except that last one. Or rather, what they did with that last one. See, e-thirteen CEO and lead engineer Joel Peters picked up on the underground moped drag racing scene in Thailand (I know, right? f*cking awesome!) and did a little digging. Turns out that those quick moped dragsters were equipped with super sticky, slow rebound rebound rubber ('gummy bear slow' as Cam reported in his review), and Peters thought: "I bet the endurbros would love this shit". Amen, brother. Anyway e-thirteen's tire manufacturer, Vee Rubber, was able to make it happen, and MoPo - aka MotionPotion - was born. Told you it was a cool story.
Tires are a personal thing, and every rider's preferences depend on conditions and a whole bunch of other factors. But no one would object if you put a little Motion Potion under the tree with their name beside the to: field. And if you're looking to dabble in your rubber of choice and need some serious grip, the A/T MoPo from e-thirteen could be a nice to: you, from: you as well.
Buy: direct from e-thirteen starting at $71 USD, or currently on sale for $61 USD at Competitive.
Stan's DART Tool
We had something happen on our ride the other day that seems increasingly rare: our buddy Trevor got a flat. First time he noticed it, we stopped, gave his wheel a few spins, and the sealant found the hole and did its thing. But either Trevor was riding like he had square wheels or his donut intake is up, because the tire gave up under him a few hundred meters later. We spun the wheel again, but the hole was too big. Plug it! Nope. Plug it again! Still not enough. Argh. So we relented and had to throw a tube in there. If we'd had a Stan's DART Tool, I'm willing to bet we could have saved that tire - and about 45 minutes of wasted time while we endured every single mishap that can accompany a flat.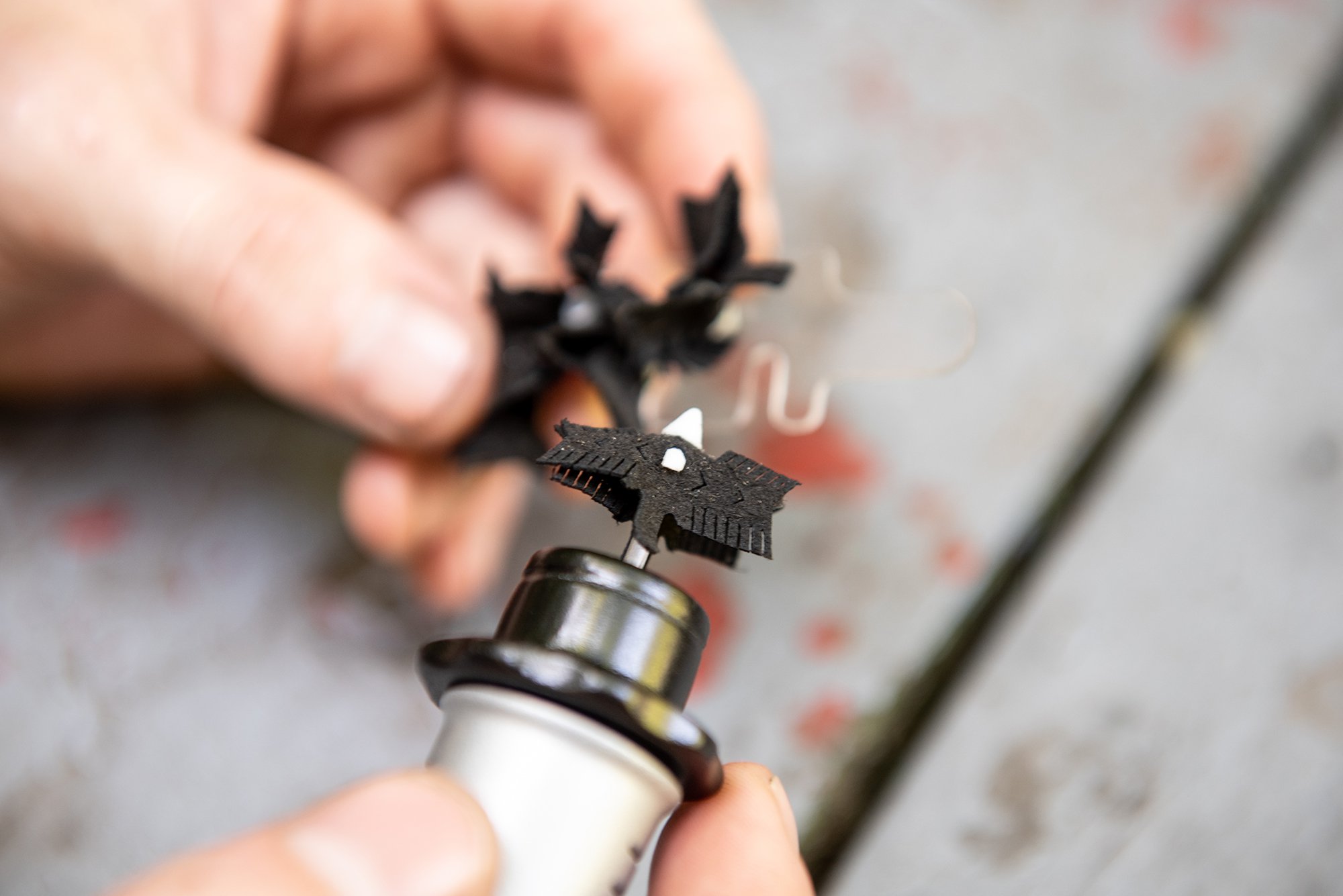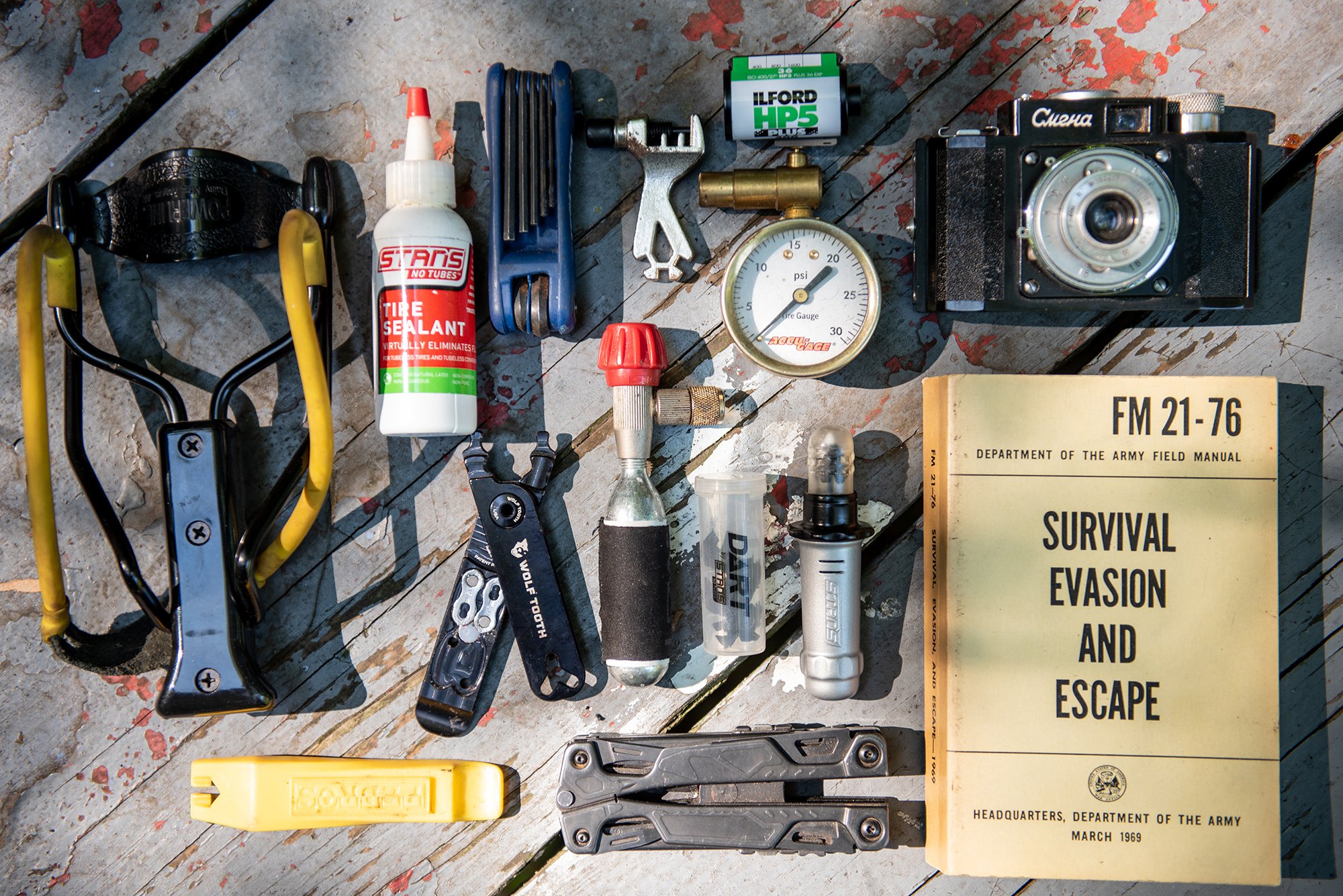 What makes Stan's DART special? Well, according to Stan's, "the DART creates a chemical reaction with your Stan's sealant to quickly form a permanent airtight bond".
Stan's invented tubeless tires many years ago, so it's pretty cool that they've brought that innovative spirit to tubeless repair. But seriously, Stan's, where was this innovation five years ago when we spent so much time fixing flats on Gen 1 Enves that we had time to invent new swear words? Anyway, unlike the 'bacon strip' style of plug that has been adapted from the automotive world and that admittedly work pretty well, Stan's claims a few advantages: the aforementioned chemical reaction when it comes into contact with Stan's sealant; the barbed plastic tip anchors into the tire and won't pull out; and they wear off clean, so you don't need to do any trimming.
The Stan's DART Tool is new - introduced in October - so your gift recipient may not even be aware of its awesomeness yet. We're testing it, but our buddy has already successfully used it once. I just wish Trevor had been carrying one - I'll never get that 45 minutes back.
Price: $25 USD (refills of 5 are $20)
Buy: Stan's website
Bikeshield Phoenix frame protection
Protecting your bike's frame isn't a new idea, but the expertise and quality of options these days is a match for the beautiful frames we're all drooling over - and buying - in large numbers. And, if you think about it, you're crazy not to be forking over a little more money to protect your 1, 2, or $3,000+ frame. Whether to preserve resale value or just to keep the dings and scratches in check, it seems like an easy decision to this guy.
Bikeshield is a new player in bike protection, based in Quebec, that offers a variety of options, from the Solo kit that offers straightforward frame protection, to the Phoenix, featured here, that includes fork protection as well for your MTB or road or gravel bike. It is self-healing, meaning that small nicks and cuts will actually close over time, and the material they use is guaranteed not to crack or yellow over time. You've invested in your frame, a little added protection seems like a wise choice.
Price: $99.95 CAD
Buy: Bike Shield Protection website
Tale of two gauges: the AccuGage and the Topeak Smartgauge D2
Tire pressure was always important, but never more so than in these days of wide rims and high-volume tires. And you don't have to be an elite rider for this to make a difference - it's critical for everyone, regardless of aggression, skill, or knowledge. Make it part of your pre-ride routine to check your tire pressure, every single time, and I promise you will ride better and enjoy your rides more. And never ever rely on your floor pump's gauge to give you an accurate reading.
With that said, here are two gauges we highly recommend. First up is the Accugauge, which comes in different versions. For most riders, the max 30 psi version is fine if you're not flirting with 30. There is a 60 psi version for those that run higher pressures, as well as a 160 for roadies. They're super accurate, reasonably-priced, easy to use, and robust. If you drop it, you may have to recalibrate, but it's not that hard to do. Cam wrote a great review all about it. Perfect for use at home or in your vehicle, where it can do double duty to check car tire pressures.
On the technologically-advanced and lightweight side, there is the Topeak Smartgauge D2. This is as good as it gets as far as digital gauges go. It reads up to 250 psi / 17 bar and is also designed for use with forks and shocks - giving it extra value. It features a rotating SmartHead (more handy than you might think) and works seamlessly with Presta and Schrader valves without changing parts. If you want a lighter gauge that can be carried on a ride when you're dialing in pressure, and will work on your suspension components as well, Topeak's Smartgauge D2 is a great choice.
AccuGage: US 15.95 / CAD 33.09 Buy now.
Topeak Smartgauge D2: US 26.97 / CAD 33.57 Buy now.
Muc-Off Tire Sealant
Muc-Off's "No Puncture Hassle" Sealant stands out from the crowd thanks to its bright pink colour, U.V. detection dye and its scented smell. Okay, the last of those 'features' may not sound like much but with many sealants doing a great job of burning nostril hairs, the sweet smell of this colourful stuff is welcoming. It even has a tendency to give a gentle reminder when checking tire pressures too – kinda like your tire is ripping a nice smelling barn burner.
The sealant is thick and doesn't pool at the bottom of the tire – instead, it leaves a coating along the entire inner casing. On the trail, the thick coating helps seal punctures quickly and the bright pink colour is easily visible through dirt and grit when a hole is present. Muc-Off also includes a U.V. light in their kit package, providing users with the chance to find extra sneaky holes – or wander around the home looking for strange fluid traces…
It's ammonia-free, so there's no problem with the sealant corroding alloy nipples or non-anodized rims and it's also claimed to be biodegradable. It washes off easily with water and works from 15–120psi in temperatures between –20ºC–50ºC, making it an excellent option for riders heading into the dark winter months. Here's AJ's review for more info.
Buy: 140ml pouch – 9.99 USD / Kit – 12.99 USD / 1 Liter Bottle – 37.99 USD
Digger Know Fear merchandise
From the man that pioneered north shore style trail building, we all of a sudden have the ability to pick up some cool merch, and support Digger at the same time. There are t-shirts, hoodies, stickers, and more - and it's all got that iconic, late 90s / early 00s feel to it. Some favourites are the t-shirts dedicated to famous stunts like the Monster from Lower Ladies Only. This is the vintage rock band t-shirt for the north shore mountain biker. A good gift? Hell no - it's a great gift. Choose from a nice variety of stuff here.
Speaking of trail builders, let's toss out a couple of ideas that would make the hardworking rock-mover in your life happy. These are linear in thinking because they're tools, but obviously anything thoughtful will do.
Bahco 396-LAP Laplander Folding Saw
Light enough to take on any ride, robust enough to deal with fallen trees as thick as your leg, with a blade that lasts a surprisingly long time. Fits easily in any bag, including many hip packs. You now have no excuse to - at least sometimes - pack a saw and pitch in after a windstorm. Kick out one drain per ride and both satisfaction and karma are yours. Cut down a pesky limb? You've earned yourself a self-righteous Instagram post, bucko.
The Bahco Laplander wood saw costs $21.50 USD at Amazon. It used to be available at MEC but they don't carry it anymore, which is odd because they have some really useless stuff for sale, and they also just posted the first quarterly loss I ever remember hearing about. Maybe let's keep the outdoors in our outdoor co-op, eh, Canada?
Leatherman Free P2 Multitool
Leatherman is one of those brands that you 'buy for life' so most tool geeks either have one, or are planning to buy one because theirs was lost (button broken - they're nigh-on indestructible). Earlier this year, Leatherman released the Free series, which brought magnets and one-handed operation to the standard-setting line of multitools. Bye-bye nail nicks (except for the blade and scissors) and hello magnets, mini-tabs and butterfly-knife style pliers deployment. They also seriously upgraded the look and feel of the new series - even down to how the magnets sound when they engage. It's impressive engineering and design, and that trail builder who spends all those hours alone working on your trails while you're trashing e-bikes online will love it if you were to get him one (go ahead and get your buddies to pitch in a few $ - they're spendy but what a gesture!).
The Leatherman Free P2 can be had for $119 US at REI or $156 CAD at MEC.