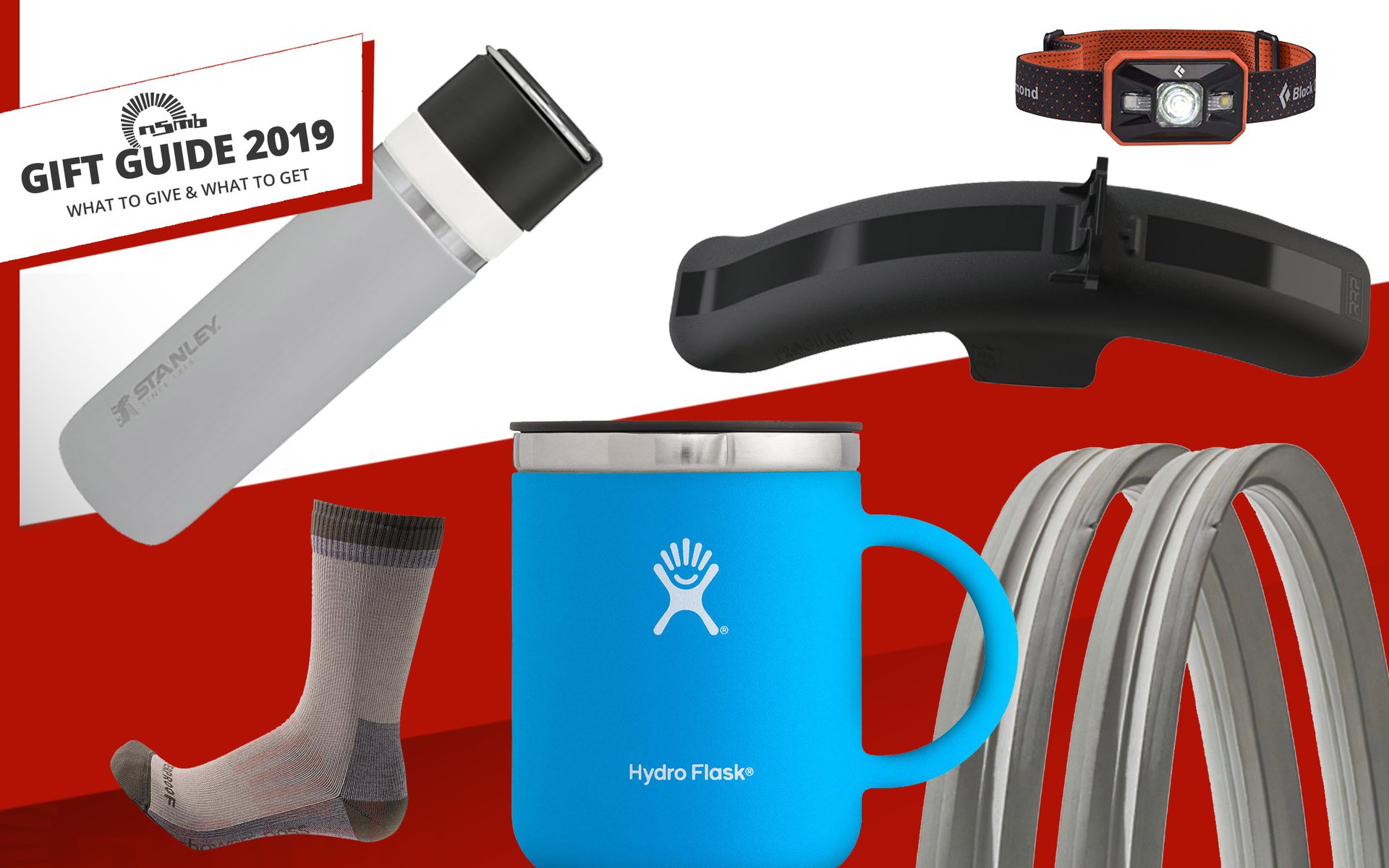 GADGETS, GEAR, and GOODIES
2019 Gift Guide: Week 3
Every Thursday through December 19th, we're presenting a new list of ideas for gifts for the mountain biker in your life. If the mountain biker in your life is you, then think of it as suggestions for gear we stand behind as ideas to upgrade your ride, or deals on some sweet stuff.
CushCore PRO Set
Find out for yourself why World Champ Loic Bruni and EWS stars like Richie Rude & Martin Maes ride CushCore! Go bigger, corner harder, ride faster with total confidence!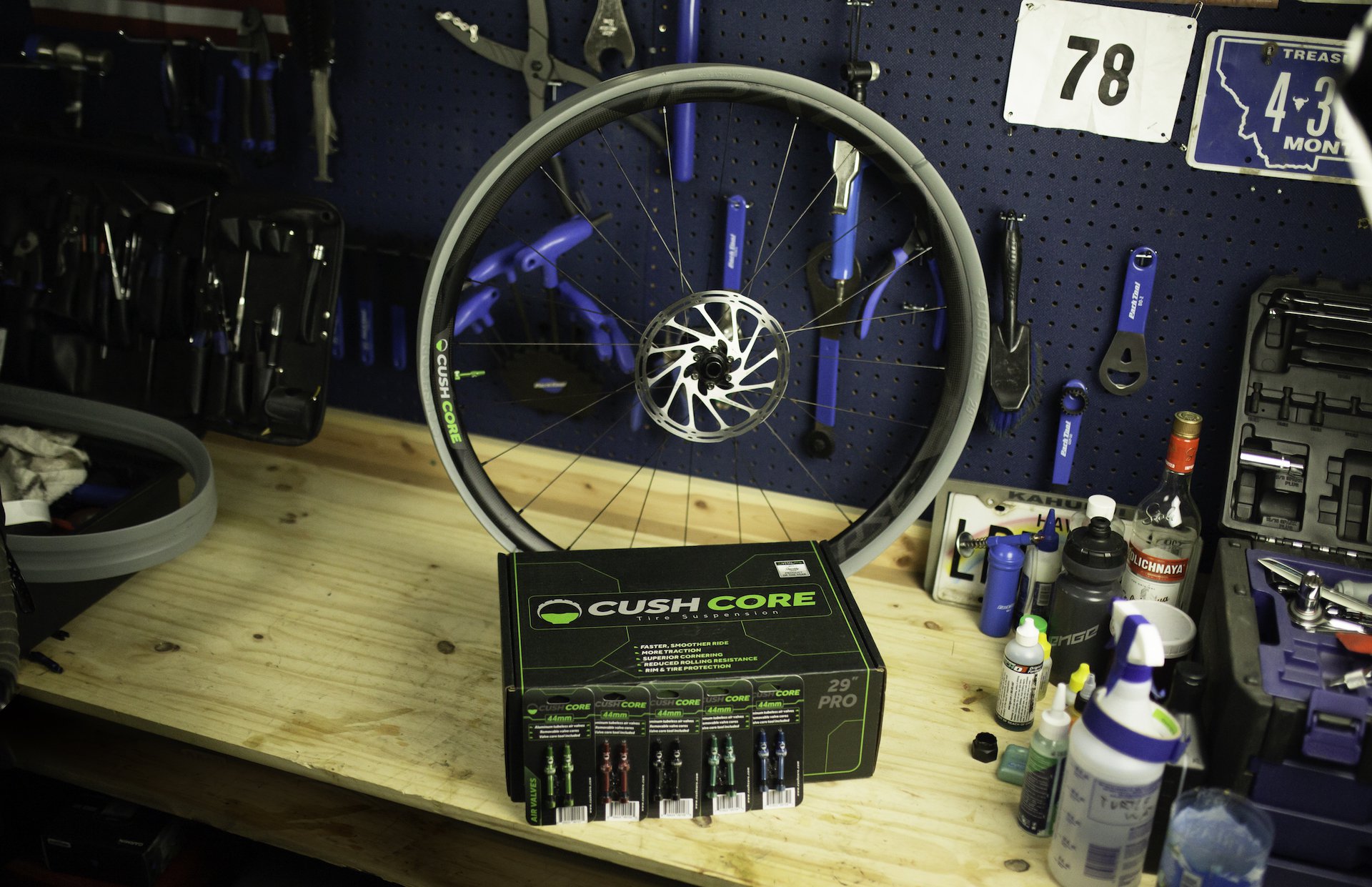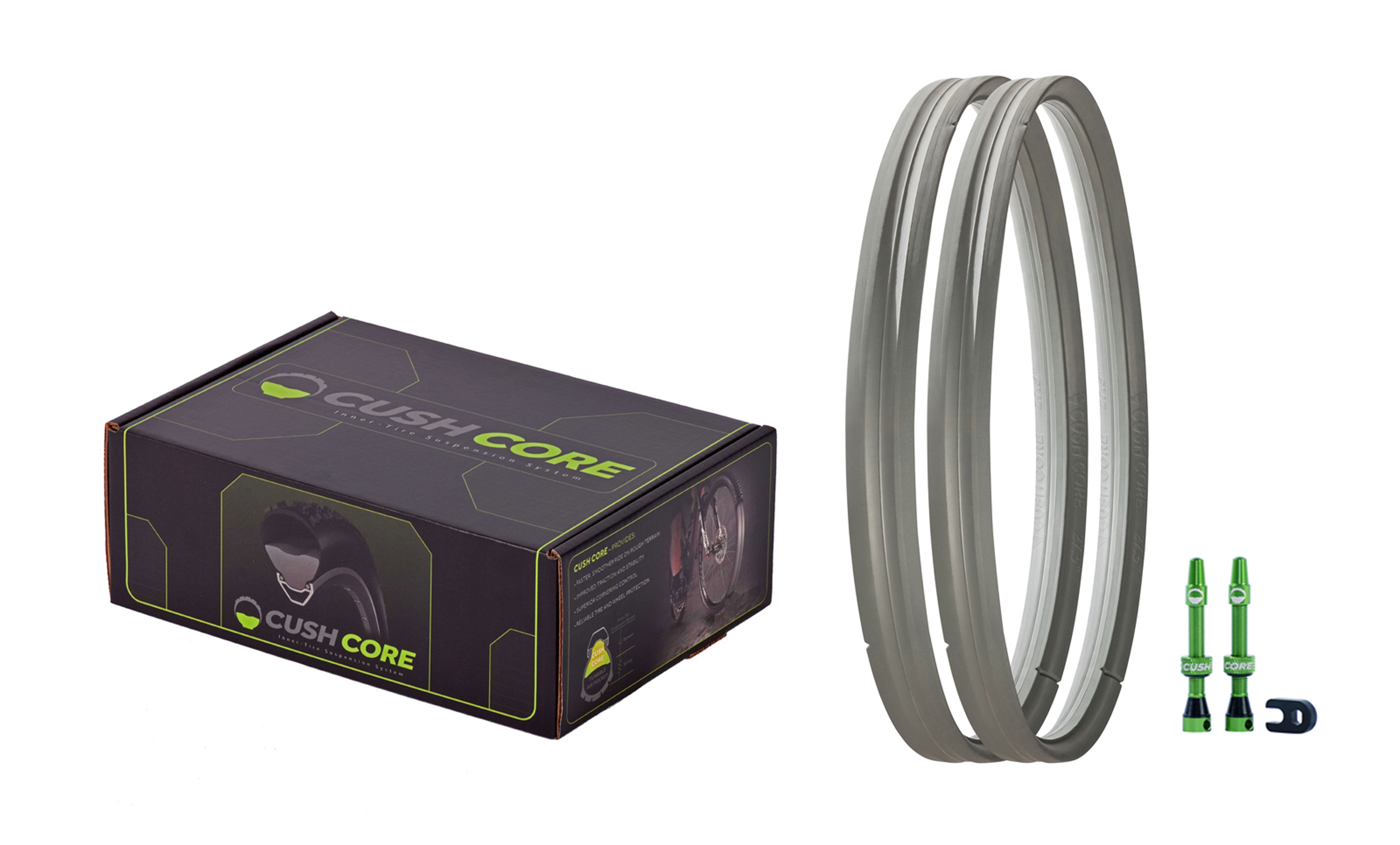 Price: $149 USD or $223 CAD / Set (USD)
Buy: here if you're in the US, or in Canada, find a dealer here.
It's unlikely you aren't familiar with CushCore - in an increasingly crowded category of tire inserts, it's emerged as one of the standards the others are judged against. And after a few years of silently being used by World Cup DH and EWS racers, they came out in 2019 and officially sponsored some of the world's fastest riders. We've posted several reviews of CushCore which you can read here and here. Other than rim protection and flat prevention, CushCore also works in conjunction with the air in your tire to complement your suspension system. In short, its benefits are many, and its minuses are two: added weight, and - until you practice - it's a bit tricky to install. For most riders the weight is well worth the benefits. As a gift for the rider in your life? A very good choice, indeed. Especially if you include an install at a local shop ;)
Includes: Two inserts and two air valves (available in 26", 27.5", or 29").
Black Diamond Storm headlamp
You may be thinking a headlamp is a strictly NBR (Not Biking Related) gift idea, but it's night riding season, and if you're not carrying backup light, you're asking for it. But a good headlamp is far more than a security blanket for night riders - it's also an indispensable safety tool for your car or truck, to take on every trip, in case the power goes out in your house and, obviously, for camping, backcountry skiing, and other trips where you'll need light at night while keeping your hands free. I carry a headlamp almost everywhere I go, including the patio when I'm barbecuing after dark.
Price: 22.97 USD / $44 CAD
Buy: Amazon
There are plenty of options for good headlamps, but the Black Diamond Spot is a particularly good package. Powered by 4 AAA batteries, it kicks out 350 lumens on high, which is bright enough to ride slowly if your primary light fails. I like the Spot because it also has a red LED option (great for use without affecting pupil dilation and ruining your night vision) as well as blue and green, and adjustable white options for dim light, reading, etc. And yes, it's water resistant, can take a licking, and comfortable to wear for long periods of time. At full price it's considered a bargain, but at $22, you should be stuffing everyone's stocking with one.

BTW, if you don't have Amazon Prime, now is a good time to sign up for a 30-day free trial. Free 2-day shipping this time of year is a beauty, and it also comes with other good benefits, like access to Prime Video. If you don't want to spring for it for the rest of the year, just cancel before your trial period is over. Future last-minute-shopper-you is already nodding its head in approval.
Showers Pass Cross Point Waterproof Socks
When you were a kid, getting socks as a gift was a bit like a kiss from your sibling. As adults, we see it differently, especially if the socks we get allow us to play outside in terrible weather. Because the forecast doesn't care if it's your weekend or not - it'll rain when it damn well pleases, so you'd best be prepared.
Price: $45 USD / $59 CAD (Showers Pass has all kinds of crazy BOGO and other deals going on until Dec 2)
Buy: Showers Pass
If you ride clipped in, there are plenty of winter/waterproof shoes to choose from. If you ride flats, the options are sparse (but we're all really looking forward to this beauty from adidas/Five Ten). In either case, on rainy days, water is still coming in the top of your shoes, unless you wear pants. And once the water is in your shoe, it's not coming out. The best solution is still waterproof socks, and we swear by them. Showers Pass makes several great options, including the Crosspoint WP Mountain Sock, shown above.
Stanley GO Bottle with Ceramivac
Insulated travel mugs have become ubiquitous. Whether you're trying to cut down on your use of single use cups, want your drink to stay warmer (or colder) for longer, or prefer a more rugged container to drink from, they have a lot of uses. A lot of them, however, are not the greatest to drink out from. If you're like me, you don't dig drinking your warm brew out of plastic or metal, and that's why I'm psyched about the new Cermivac GO bottles from Stanley; they have a ceramic inner surface so that your drink won't have a metallic taste or smell. Perfect for the coffee (or tea, or cocktail - we won't tell) purist. Not everyone notices the difference but those that do, do.
Price: $30 USD (16 oz version) - right now Stanley has 30% off vacuum bottles and mugs + free shipping
Buy: Stanley-PMI
Also available in 24 and 36 oz versions if you're into bigger is better where your hot or cold drinks are concerned. Oh, and there's also a Ceramivac growler, so you beer purists can get in on the insulated, untainted benefit of a non-metallic drinking vessel.
Hydro Flask 12 oz Coffee Mug
Continuing with the beverage theme, but with an unexpectedly awesome twist...unexpected because it didn't seem likely that an insulated mug with a handle would be that big a deal. Maybe even superfluous. But after trying one, I found myself using it at home. A lot. And all of a sudden it made me wonder about modifying a cup holder in my truck so I could make this mug with a handle fit when I'm on the go. Cup holder mod not yet complete, but for camping - or, apparently, at home - these insulated mugs from Hydro Flask are as nice to drink from as they are to hold.
Price: $29 USD / $36 - Hydro Flask's site currently has at least 25% off on almost everything.
Buy: HydroFlask.com / MEC
RRP ProGuard Bolt On Front Fender
Canadians often joke about how much we talk about the weather. And then we'll launch into talking about the weather. Mountain bikers? Maybe as bad as Canadian farmers. And in the wet season it's doubly bad. RRP's ProGuard Bolt On Front Fender won't quell the weather talk but it might cut down on the bitching. It will keep your bike and body cleaner and drier - and look slick doing it because you don't need zip ties (zap straps to you, Yankee) or velcro for fitment. Instead, and you probably saw this coming based on the name...they bolt on to your fork arch. Very nice. They've also put tabs on the sides to help protect your fork's seals - with rubber pads to protect your fork's paint. It's carefully designed to fit well on most forks that have threads for bolts (recent Fox and Marzocchi, Öhlins, and wheel sizes, and it's got features for days - like a rearward flick designed to protect you even when the wheel is turned. Available in a Standard and Mini option.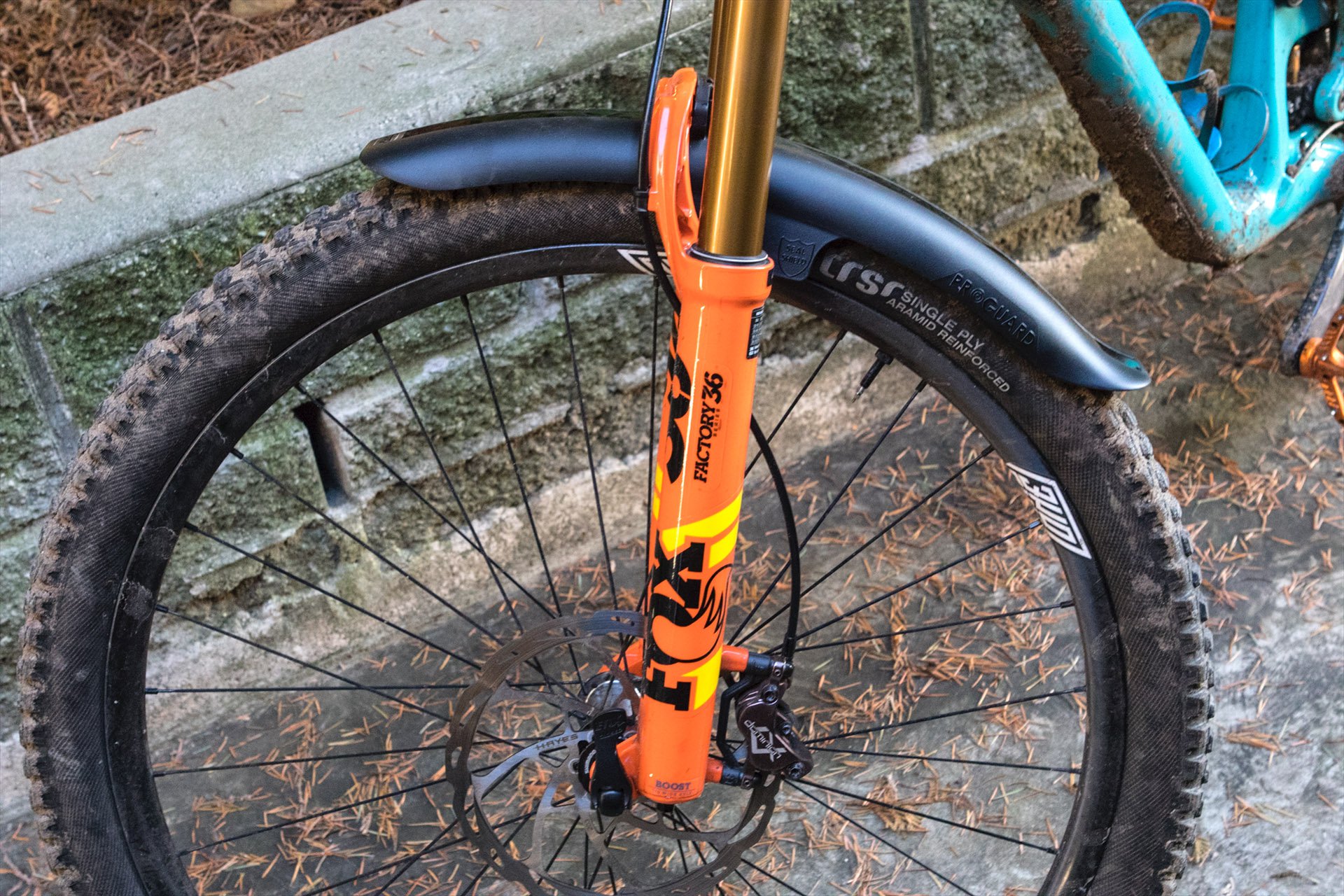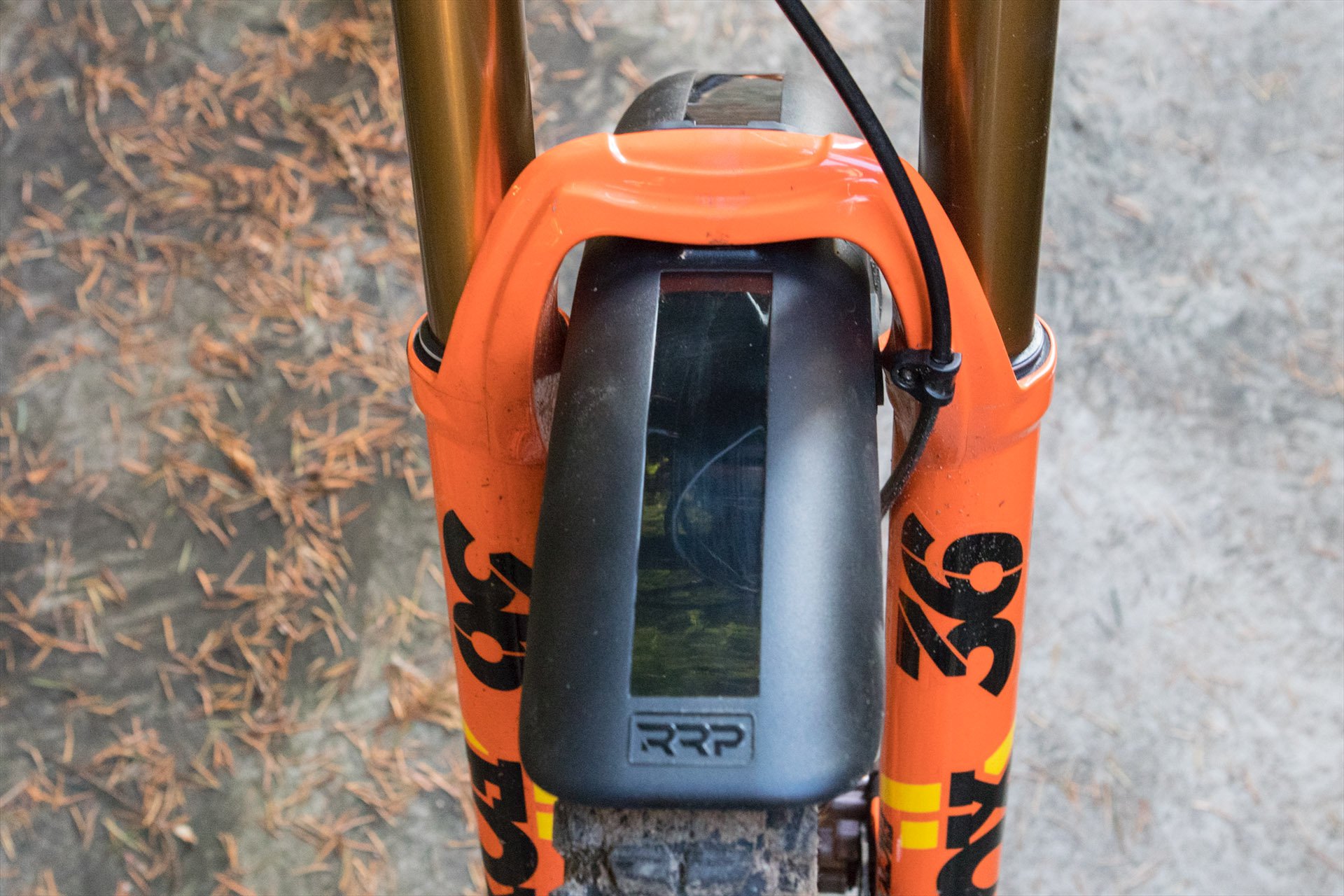 Price: $44.99 CAD
Buy: Here (North America) or Here (everywhere else)
$5 from every RRP ProGuard sold in North America will go to benefit Cycling BC.
Spurcycle Ti Tool
Spurcycle's entire lineup is a menu full of stocking stuffers and cool gifts for cyclists. From the most excellent and melodious bell to a fun trio of bottles that belong on your BBQ picnic table, to my favourite of all - the Ti tool - it all reeks of boutique. The tool is Titanium and that's just an automatic thumb up. The second thumb up is awarded for the sliding T-handle. The bits are supposedly chromed S2 but mine have spots of rust. Do I care? Not a bit. To be fair, that tool had lived in my bag and is routinely put away wet - those conditions would put rust on rubber. Put this To tool in wrapping paper and consider yourself an ace gift-giver.