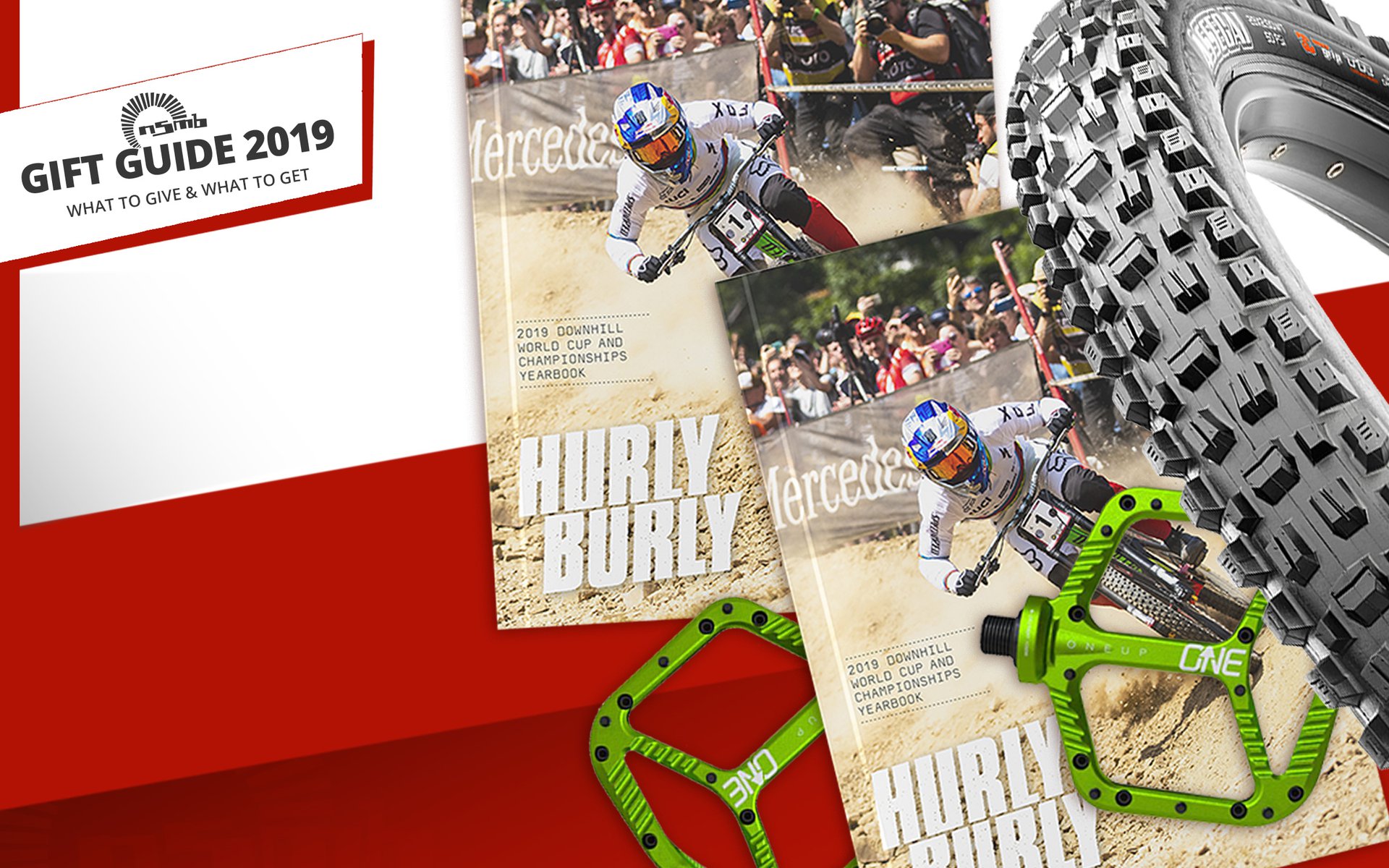 Deals and Shiny Stuff for Your Gifting Pleasure
2019 Gift Guide: Week 2
Every Thursday through December 19th, we'll be presenting a new list of ideas for gifts for the mountain biker in your life. If the mountain biker in your life is you, then think of it as suggestions for gear we stand behind as ideas to upgrade your ride, or deals on some sweet stuff. In case you missed week one, you can find it here. There are still great deals to be had on waterproof gear from Showers Pass, and Alchemy is offering $1000 off their Arktos 27.5, so if you're in the market for a killer deal on a sick new trail bike, that may be worth checking out. For this week, we have a new set of ideas for you...
Hurly Burly 4
It's a digital world. But that doesn't mean you shouldn't enjoy magazines and books - in fact, there's no substitute. The photos and stories you can hold in your hand are still the best ones, and Hurly Burly is the annual yearbook of the UCI DH World Cup circuit. To call it a collector's edition is probably selling it short. If you or someone you know is a DH race fan, this is a no-brainer.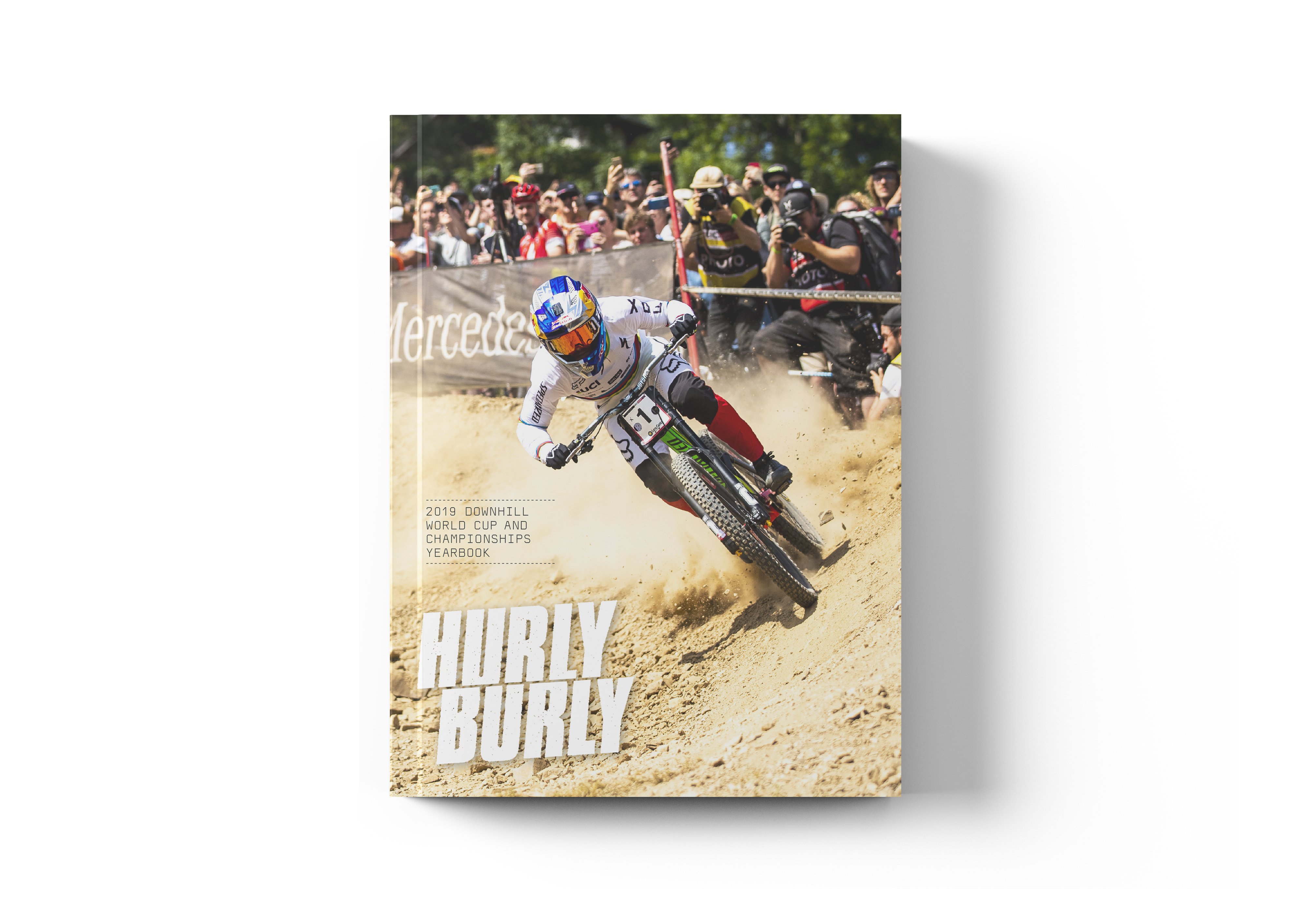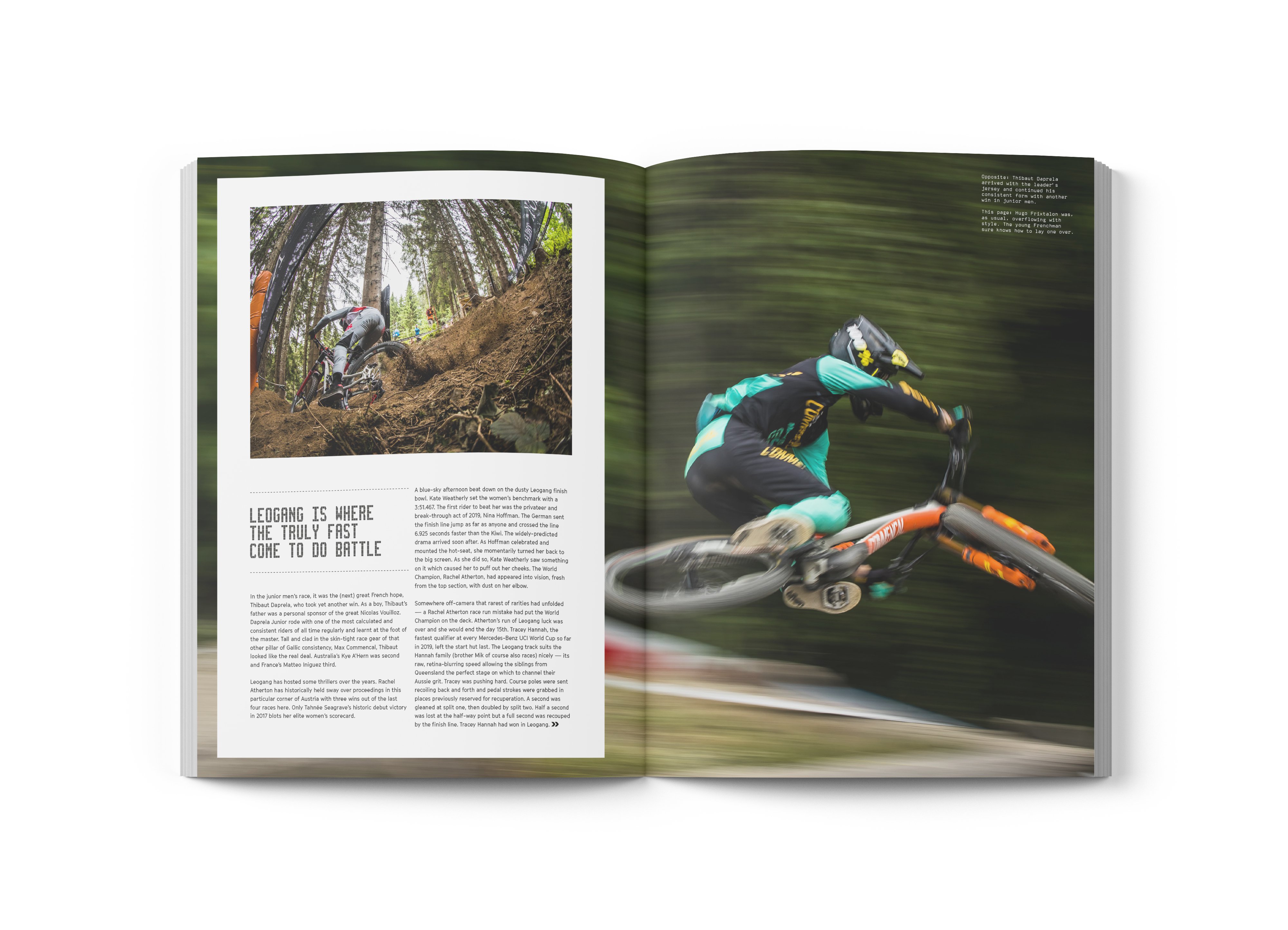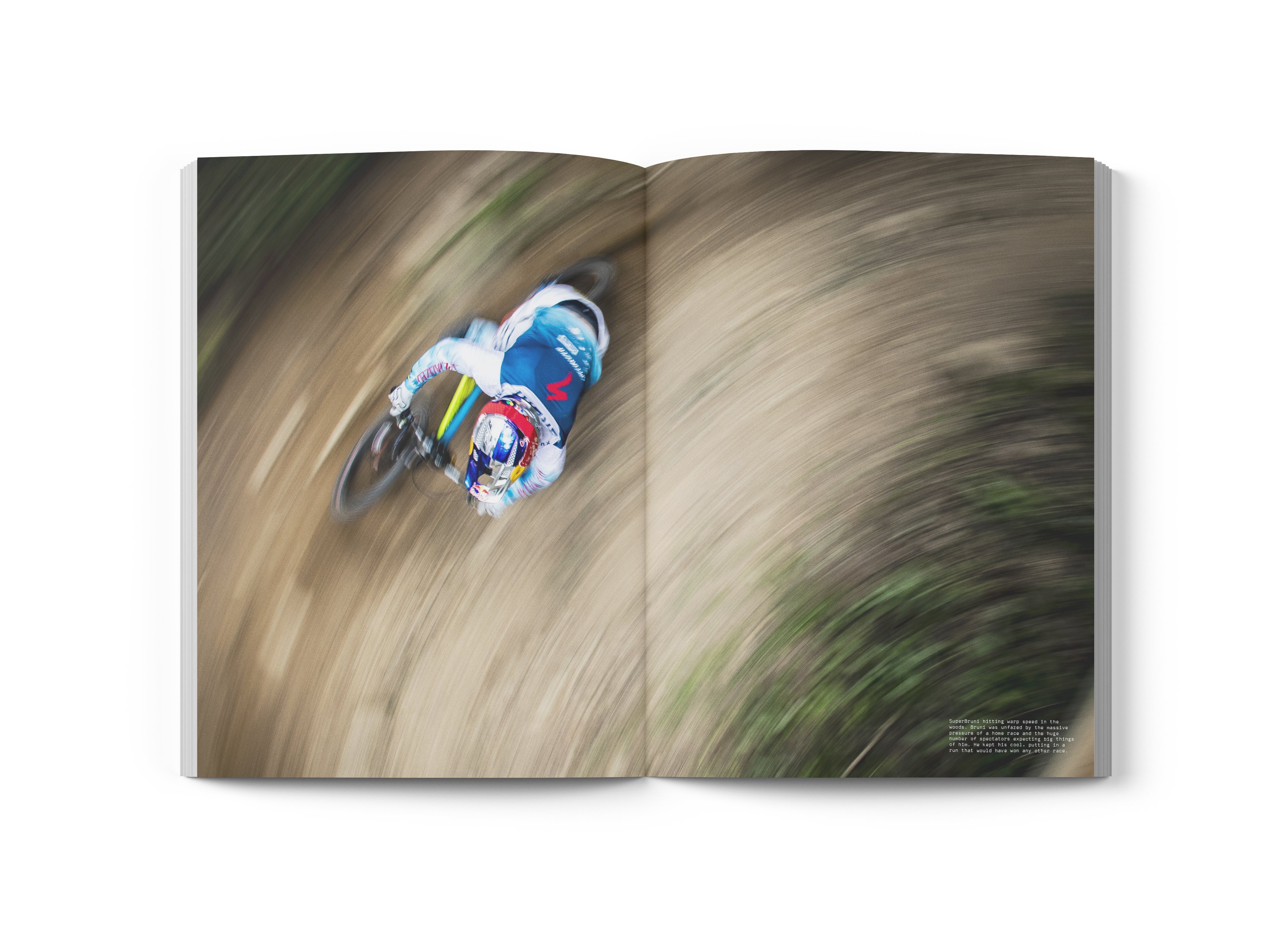 Price: 15 GBP / 20 Euros plus postage (£2 UK, £5 rest of world)
From: Misspent Summers
In its 4th year of publication, Hurly Burly contains more than 200 pages of editorial covering the entire 2019 UCI DH World Cup series and World Championships. Quality writing, terrific photos, beautifully printed and bound. Hundreds of the best photographs of the season are complemented by reports, analysis and comment from some of the sport's top journalists. These are coffee-table ready, but we all know they'll probably get a lot of time on your bedside table (or in the john - maybe you should buy two copies, then).
Oh yeah, and they made a video to promote the book. It's definitely amusing.
Santa Cruz Bottle Cage
It is indeed a little depressing when 60 USD for an apparatus to hold a bottle to your bicycle doesn't seem outrageous. When you lay out anywhere from 3k to 15k for your dream bike, it isn't as hard to justify. And as a gift? It's even easier. I'd be more likely to lay down that kind of money for someone else personally.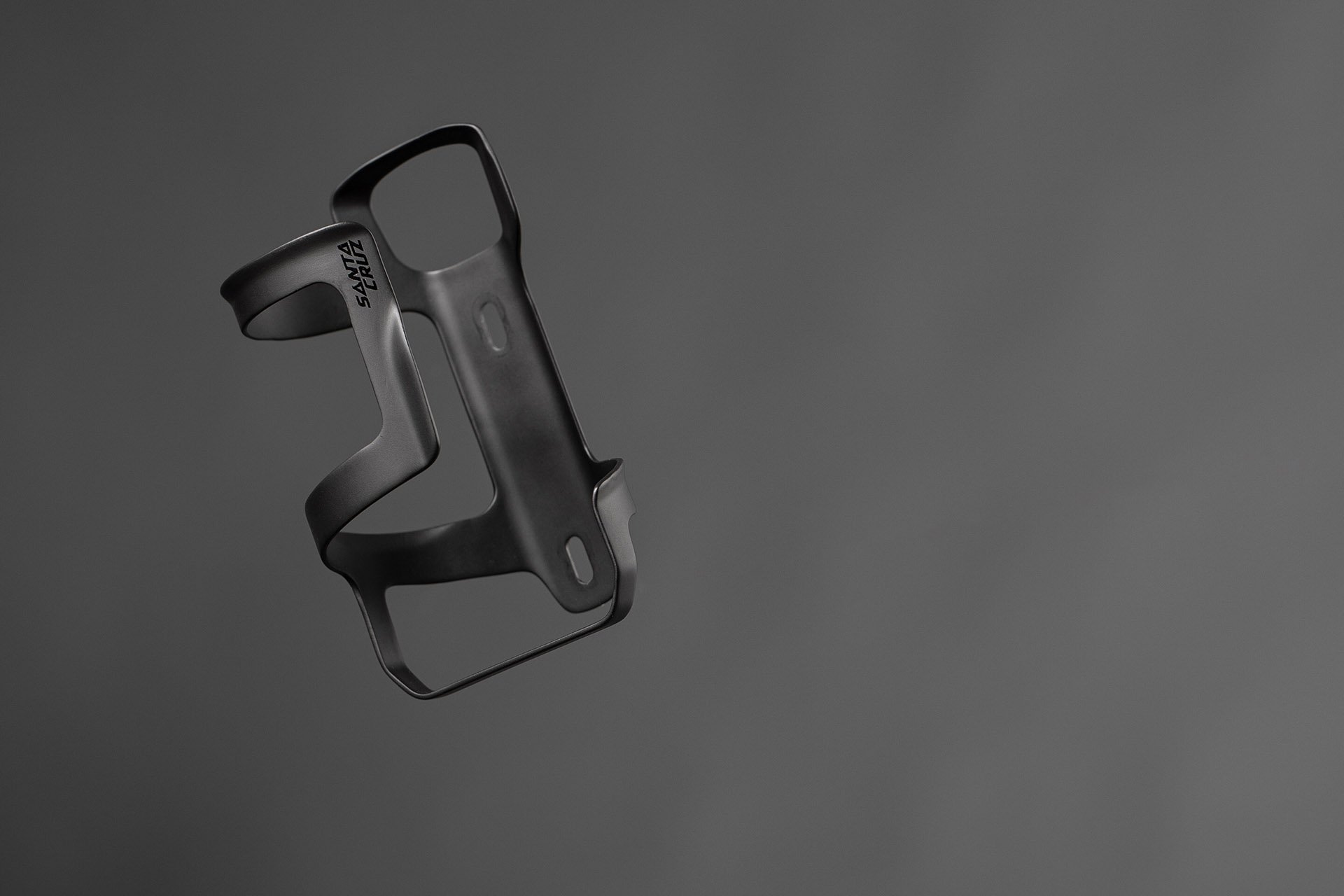 Price: 60 USD
Buy: In your local shop (they're currently out of stock in the Santa Cruz online shop)
Santa Cruz realized a few years ago that their proficiency with carbon could easily extend beyond frames. The first stop was a handlebar. Many brands put a name on an off the shelf Chinese bar and call it their house brand, but Santa Cruz starts with from scratch and builds something new. After the bar and Reserve wheels it was time for a bottle cage.
The ideal recipient of this 27 gram present is someone who owns a Santa Cruz bike because it meshes well with the design language of the frames, and Santa Cruz riders tend to fetishize their bicycles. I used the cage in New Zealand during the Megatower launch and it worked great. It actually appears to have been refined since that prototype stage and edges appear more bevelled for easier replacement of your bottle while the surface has been textured to show off the polished finish of the Santa Cruz wordmark.
The cage will cost you 60 USD and it can be purchased for either left or right hand loading.
Maxxis Assegai
This is Maxxis' best answer to the formidable Schwalbe Magic Mary and it's a worthwhile alternative.Tires are a consumable - even the ones you have are fresh now, you're gonna need another one or two soon enough. Now's a good time to take advantage of 20% off the Assegai and other Maxxis models.
Price: 65–90 USD
Buy
The signature tire of the great downhill racer of all time, Greg Minnaar. It's grabbed heaps of attention since its availability broadened to include trail-friendly versions this year and for a great reason – the tire rips. Tread height is deeper than the classic Minion DHF and the intermediate lug provides a positive feeling while transitioning to the corner lugs. It makes a great front tire and excels in soft dirt and variable conditions.
The Assegai is available in various casings, including DH, DD, EXO+ and EXO options. Each carcass has different rubber compounds; the DH and DD are offered in Maxxis' Maxx Grip 3C, the EXO+ can be purchased with Maxx Terra and the EXO carcass is available in either Maxx Terra or their Dual Compound. Check out our review of the Assegai here.
OneUp Alloy Pedals
There are a lot of good flat pedal choices out there. OneUp componentry is characterized by thoughtful design, great aesthetics, and a small company ethic that anyone can appreciate.
Price: 125 USD / 165 CAD
From: Competitive Cyclist (US) / OneUp (Canada & rest of world)
The alloy pedal from OneUp is a fine choice. Several NSMB editors have been running them for a few years, and we all agree that they're one of the strongest options out there. Anyone would be pleased to unwrap a box with a OneUp label on it, and their alloy pedals are no exception. Available in lots of colours so you can match whatever creative scheme you're working on.
Up to 30% off select Yeti / Santa Cruz models
There's a hell of a sale going on right now at Competitive Cyclist. If you're one of the lucky ones that matches with the models and sizes of Yeti and Santa Cruz models currently available, this is your chance to pick one up at the best pricing you'll see all year. It's bonus season, and maybe your special someone deserves a large piece of that - or maybe you do? Either way, have a boo at these deals, they're impressive. Prior gen Tallboy and Hightower models, and current Nomad/Strega models, for example, are all 30% off. On the Yeti side, the SB5 and SB6 are 30% off, and there are deals on other models as well. Forget the Christmas tree, throw some tinsel on one of those beauties and go make yourself an egg nog.
Price: various (killer deals!)
From: Competitive Cyclist
Camelbak Dirt Series 21 oz. Podium Water Bottle
The lowly water bottle. One of the oldest symbols of the sport. Road racers often throw them to the side of the road, still half-full. Mountain bikers are even worse to them: coated in mud and slid in and out of their cage, they get scratched up and abused. Why put one in someone's stocking? Because everyone could use another one. Especially a good one, like the recently revamped Camelbak Podium.
Price: 12.95 USD
Buy Now
This new Podium bottle is a beauty. No, really, look at it - that's a pretty good looking bottle. But, more importantly, Camelbak took an already good bottle and made it better. The 21 oz. version is shorter than the previous incarnation, so it fits more easily inside your enduro frame's main triangle, bro. The self-sealing jet valve keeps the water or sports drink in the bottle, and not splashing out all over your down tube and footsies. There's also a lock that prevents spillage when you tuck it in a bag. And dump it upside down. Under pressure. Best of all, though, is the integrated mud cap. If you ride through mud, farmer's fields, or on trails that see horse traffic, you can especially appreciate why a cover like this is useful. You don't want your nozzle to taste like shit - and you also don't want to actually anything but what you put in your bottle, either.
We Are One Revolution Wheelsets
Oh boy, did WeAreOne even come on strong a few years ago when they were introduced. Hand made, in Canada, with strength and ride feel that riders raved about. What's not to like? Oh, how about that wayyy sub $2,000 price tag (in Canadian bucks, no less). They're still flying under the radar a bit - outside of BC, that is - but Dustin and his crew are making some seriously great wheel sets in Kamloops. EWS and World Cup downhill tested and approved.
Price: Starting at $1875 CAD
Buy: WeAreOne
Earlier this year, they introduced a smattering of new rim layups and wheel options, same great pricing. Hey, they're still carbon wheels and that means they're not cheap, but they also stand behind them for life, and have priced them very competitively - especially if you're spending Euros or Pounds (sorta - jesus Brexit, what a mess) or US greenbacks.