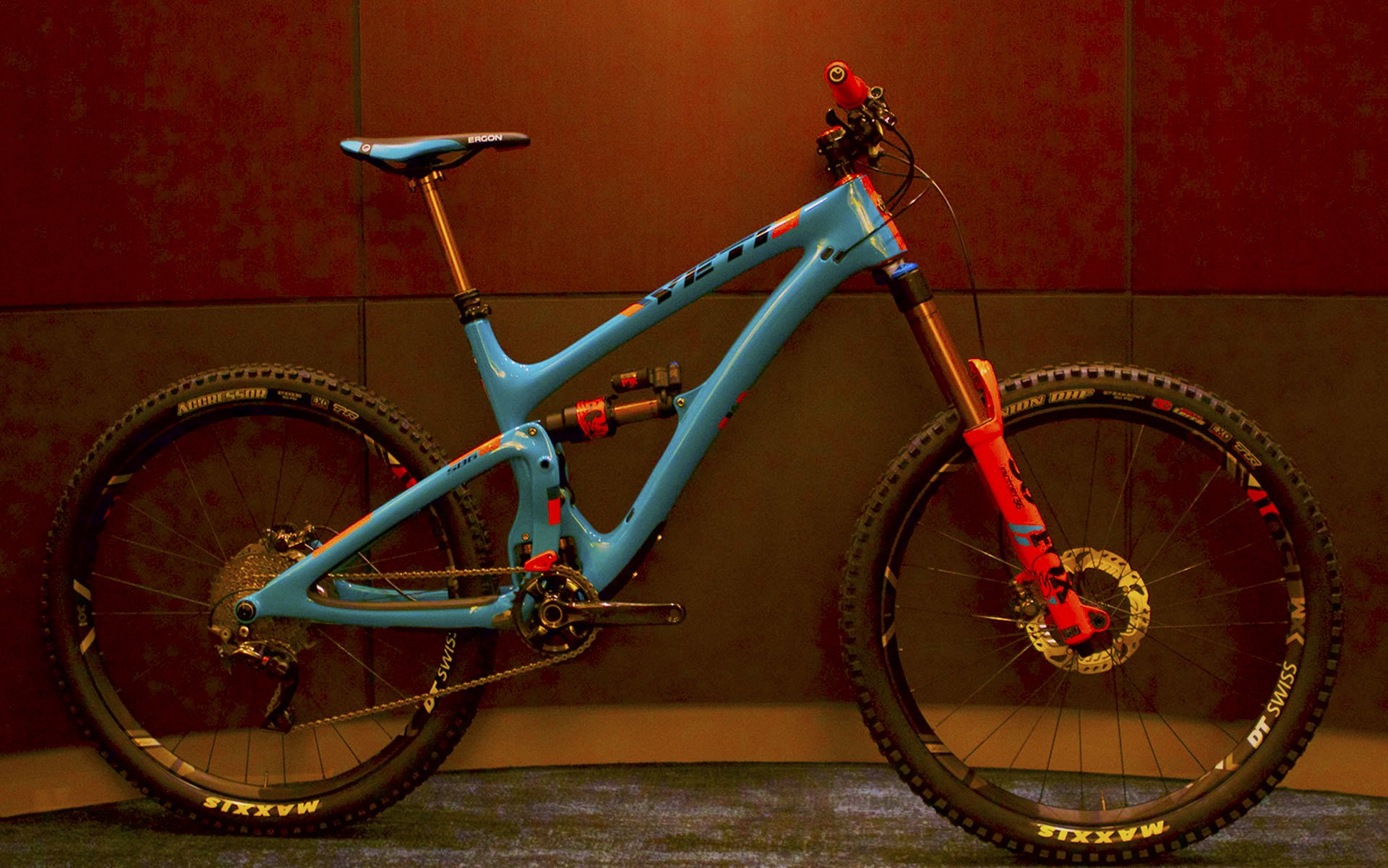 InterBIKE of the day
2018 Yeti SB 6 Team Replica
Even Bill Gates couldn't buy Lewis Hamilton's 2017 F1 W08 EQ Power+ car. The closest you could come would be to pick up a 2019 Mercedes-AMG Project One for the bargain price of €2,275,000. But actually you can't couldn't even score one of those because there are already 1000 buyers lined up for the 275 cars scheduled to be produced. 
Yes, mountain biking is expensive and increasingly so as the intrusion of technology advances, but you can purchase the MTB equivalent of Lewis Hamilton's ride for a fraction of the cost of the carbon fibre in the Mercedes' wings and bodywork. Yeti is releasing a bike that is as close as possible to the SB6 Richie Rude has competed in for most of the 2017 EWS season (he rode the SB5.5 in Aspen) complete with a coveted orange Fox FACTORY 36 - and you can get your mitts on one if you're willing to drop the cash. At least the first 150 of you can.
Yeti manages to keep this bike under the five figure mark but you won't get carbon wheels for your US $9500 - and it's not even an option from Yeti because that's not what Richie and Cody ride. But if you're dropping almost 10k...
More info at yeticycles.com...