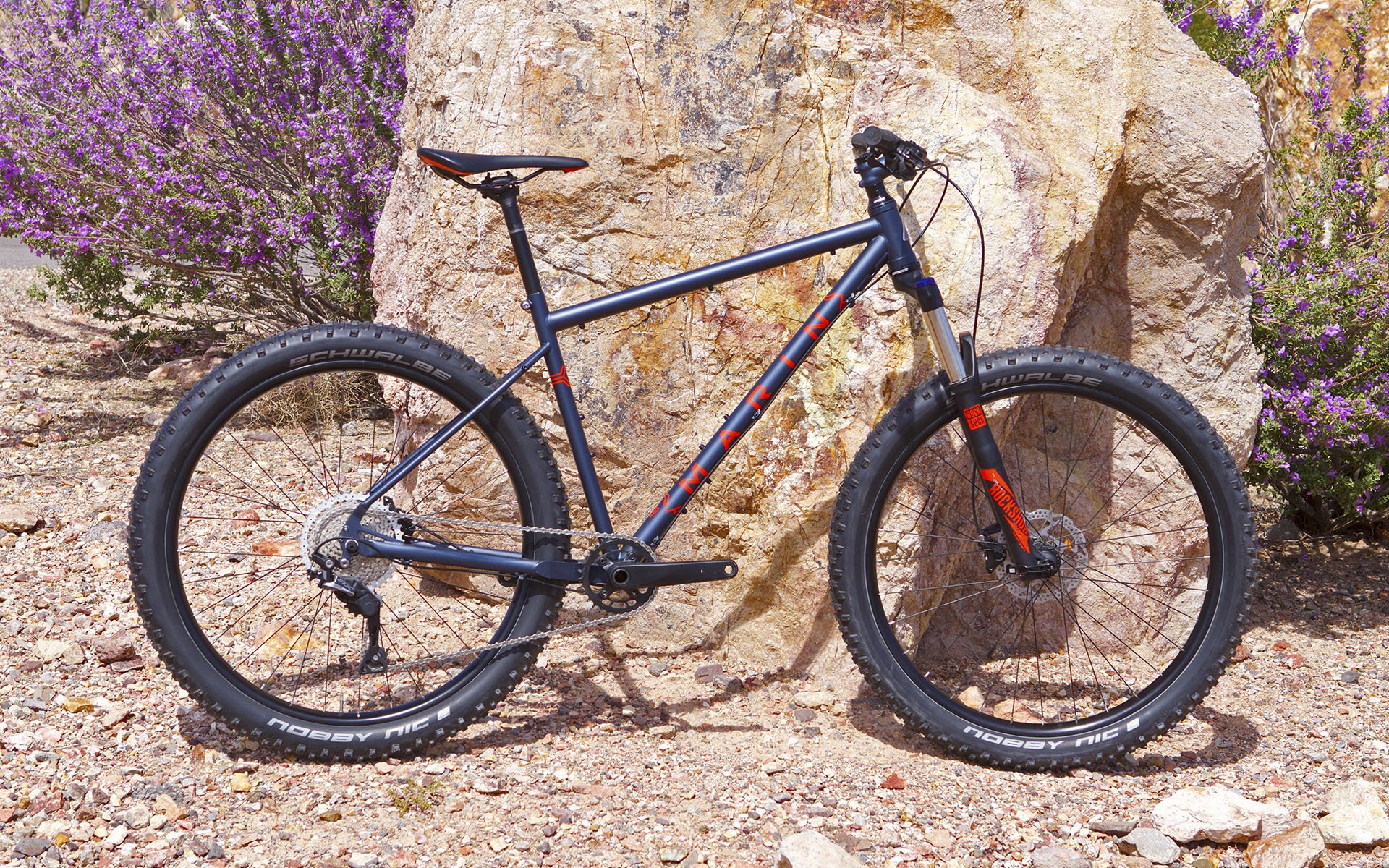 Bike Preview
2018 Marin Pine Mountain 1
A hardtail? Who cares about hardtails? But it's a chromoly hardtail with bike packing versatility and solid trail geometry. And it retails for US $1299. With 27.5+ wheels and tires to compensate for the lack of rear boing. Is that worthy of your attention?
If you are looking for a solid bicycle to have around when your duallie isn't feeling perky and/or you'd like to be able to do some bike packing, this is a  relatively inexpensive way to get there. You should care about hardtails. 
SLX 11-spd drivetrain. Solid. Shimano MT500 brakes. Bound to be solid. A Rock Shox Recon fork with 120mm of travel. Entirely serviceable. The bike is adorned with bosses for everything everywhere and the geometry, while hardly modern or ground breaking, will work great for most riders. 
A solid good looking bike that will leave cash in your wallet for upgrades or sweet riding trips. Do you know of a chromoly hardtail that would challenge the Pine Mountain 1 for the belt at a fighting weight under 1.3k? If so let us know. 
For more info on the bike click here...