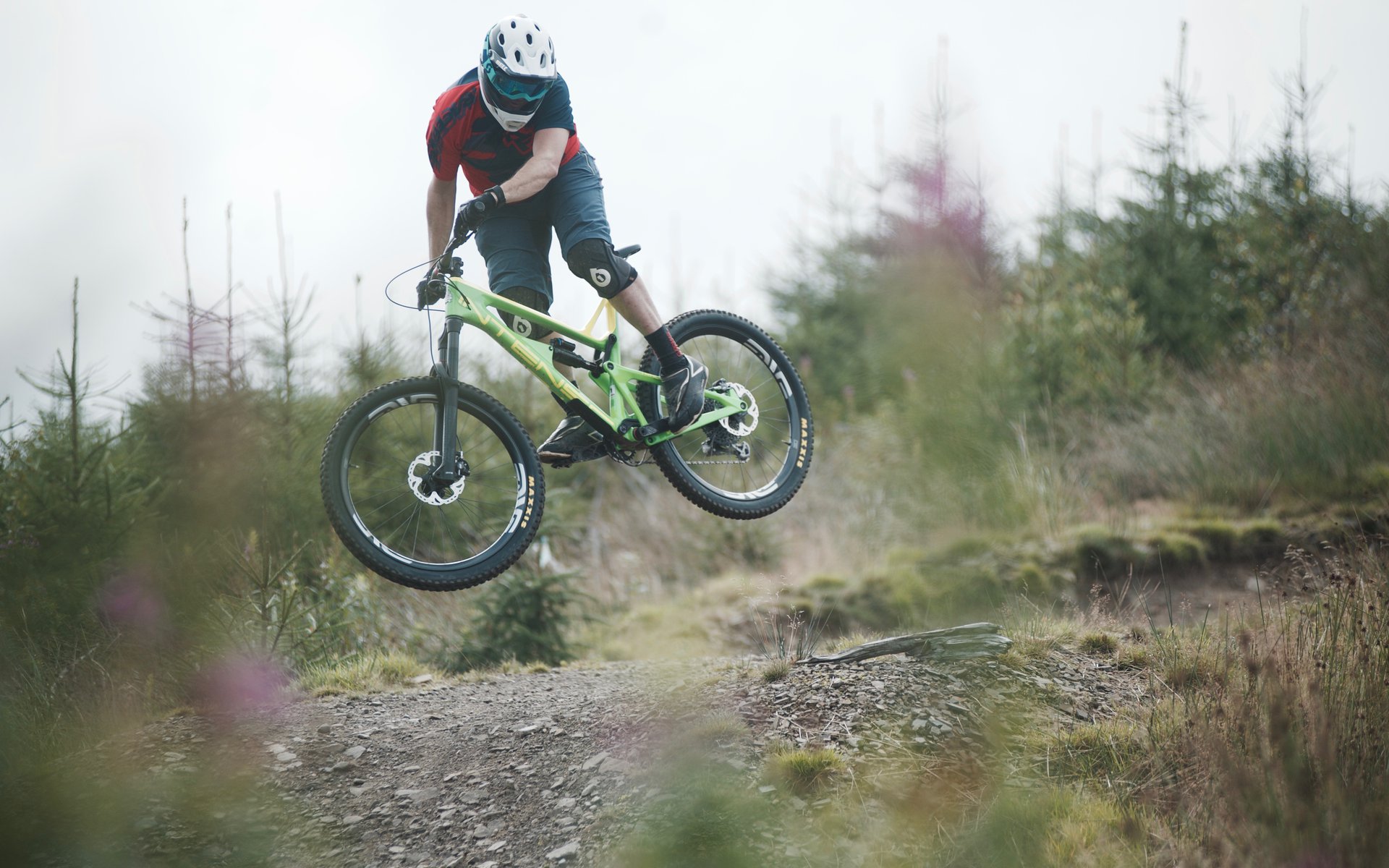 Product Launch
2018 ENVE M Series Rims - Ridden in Wales
ENVE Composites launched the last M-Series rim back in 2014. While 2014 doesn't seem that long ago, ENVE has been hard at work optimizing their rims. I was in Wales to attend ENVE's launch of the revamped M-Series line up. All told ENVE is launching 4 new rim profiles, each available in 27.5" or 29" diameters and a selection of widths. The concept is to give the rider the choice to independently pick their rim strength, rim width, and rim diameter. Nomenclature wise the first number in the naming is the series, and the second two numbers are the internal rim width in mm. M5 is intended for XC ranging through to M9, which is intended for DH racing. Widths range from 25 mm to 40 mm, but all widths aren't available in all the rim series. All new wheels are ready to ship globally as of October 20, 2017.
Recommended tire sizes for each rim width:
25 mm - 2.1" to 2.4" tires - XC racing

30 mm - 2.3" to 2.5" tires - the MTB standard for M6, M7 and M9

35 mm - 2.5" to 2.8" tires - Wide Trail

40 mm - 2.8" to 3.2" tires - Plus Tire size
The M5 series rims replace existing M50 rims. The M5 is ENVE's lightest rim and intended for XC use.

M525 - 25 mm internal width:

Rim weight; 27.5" = 345 g, 29" = 365 g
Wheelset Weight (w/ DT240 CL Boost); 27" - 1317 g, 29" = 1370 g
24 spoke
MSRP $2,800 USD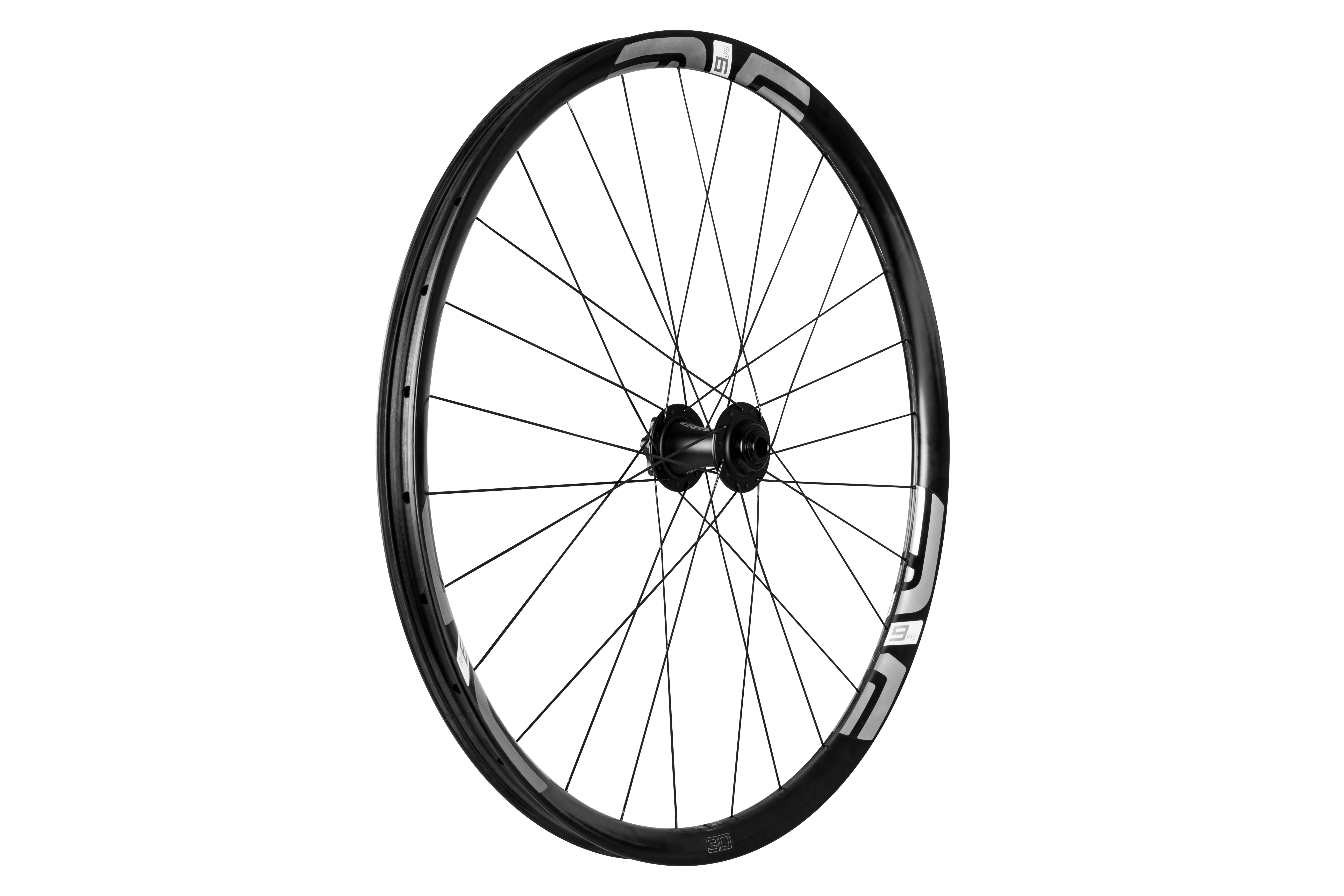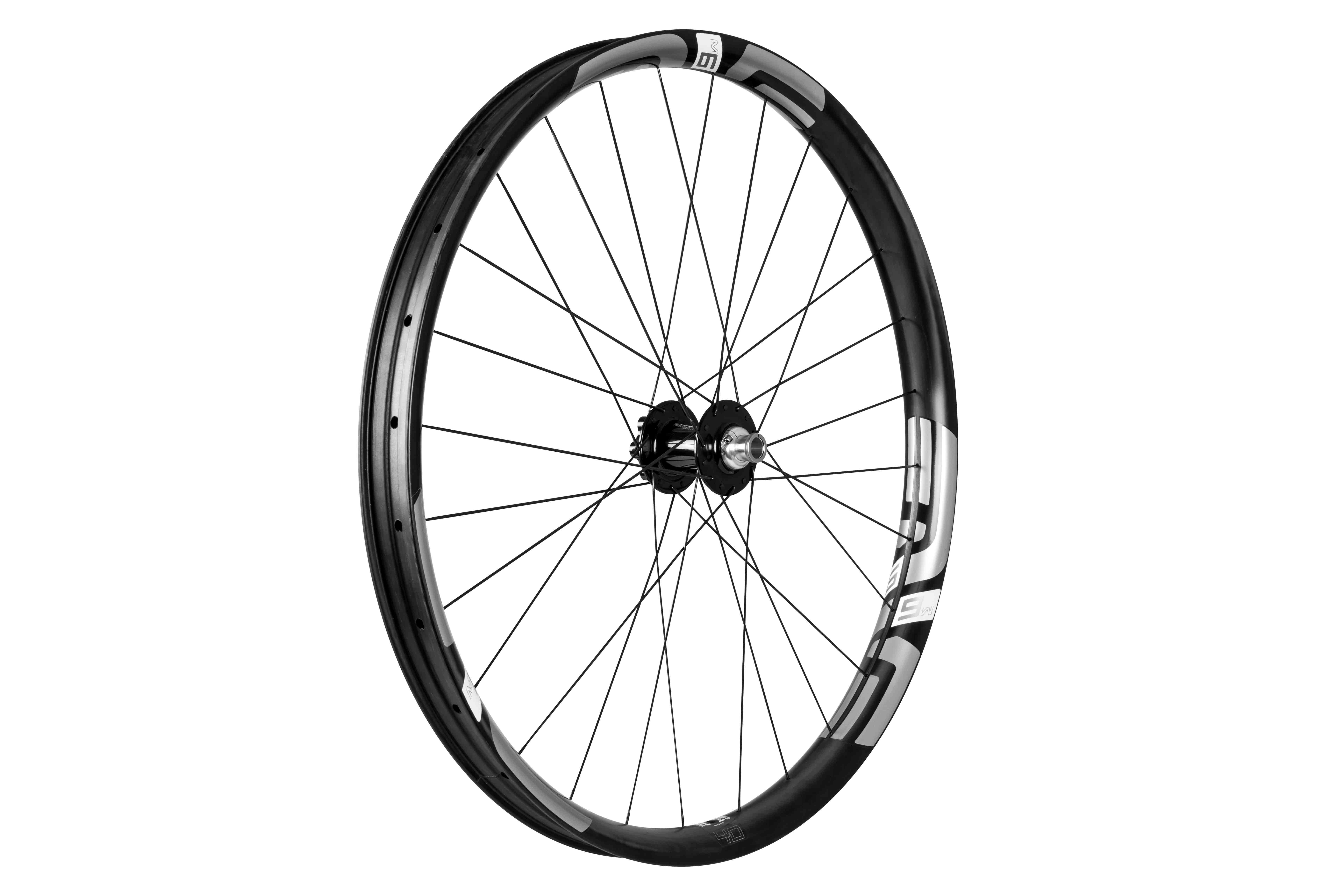 The M6 series rims replace their existing M60 rims. The M6 series is intended as the defacto trail riding wheelset. All are 28 hole count and retail for $2,800 USD per wheelset.

M630, 30 mm internal width:
Rim weight; 27.5" = 385 g, 29" = 405 g
Wheelset Weight (w/ DT240 Boost); 27" - 1467 g, 29" = 1548 g
M635, 35 mm internal width:
Rim weight; 27.5" = 415 g, 29" = 430 g
Wheelset Weight (w/ DT240 Boost); 27" - 1540 g, 29" = 1573 g
M640, 40 mm internal width:

Rim weight; 27.5" = 455 g, 29" = 490 g
Wheelset Weight (w/ DT240 Boost); 27" - 1607 g, 29" = 1693 g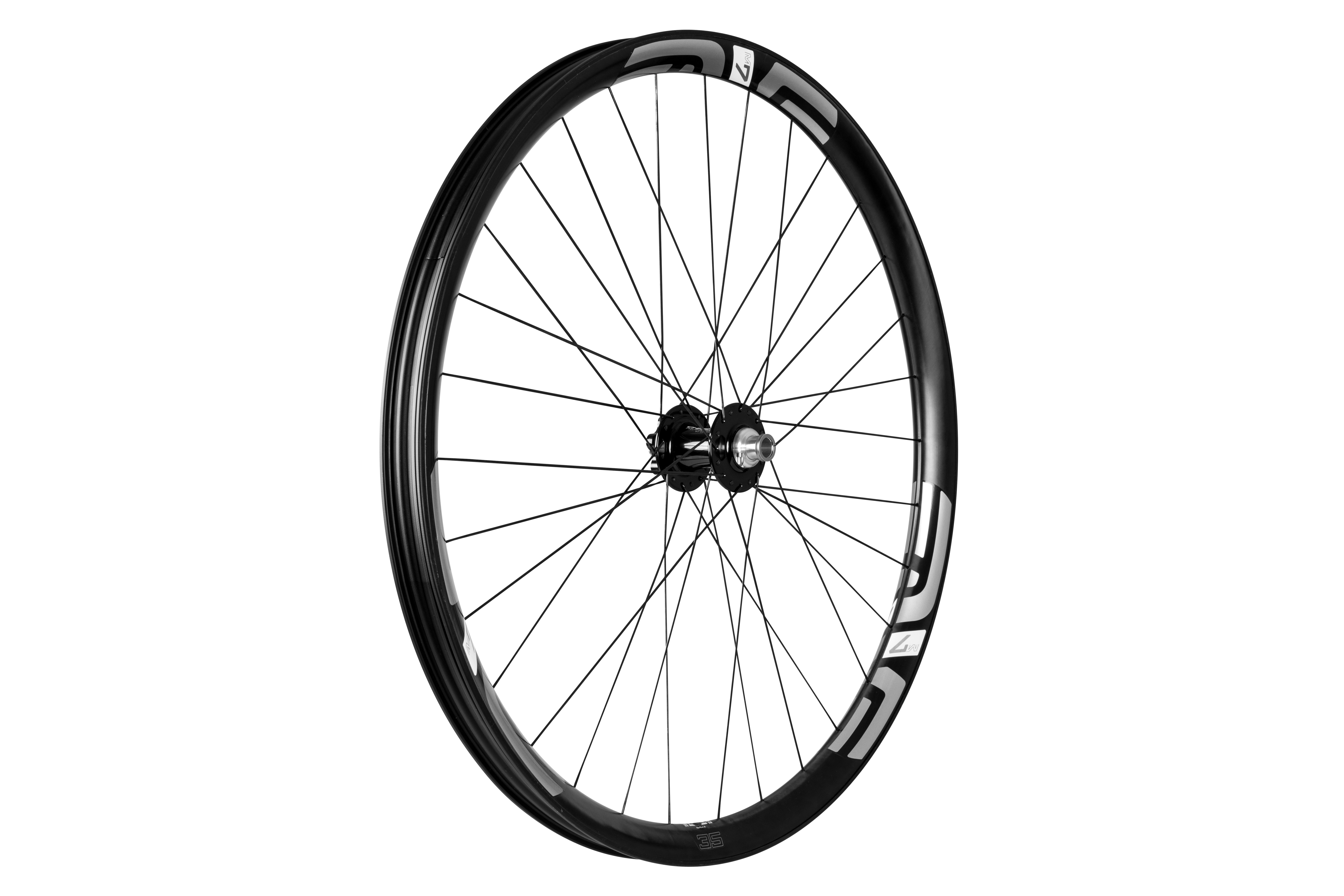 M7 Series rims replace the existing M70 rims. The M7 series is intended for aggressive trail and Enduro racing. All M7 series rims include ENVE's Protective Rim Strip (more on that in a minute), are 32 hole count, and retail for $2,900 USD per wheelset.
M730, 30 mm width
Rim weight; 27.5" = 520 g, 29" = 560 g
Wheelset Weight (w/ DT240 Boost); 27" - 1778 g, 29" = 1875 g
M735, 35 mm width
Rim weight; 27.5" = 560 g, 29" = 600 g
Wheelset Weight (w/ DT240 Boost); 27" - 1858 g, 29" = 1955 g
M735e, 35 mm width optimised for eBikes
Rim weight; 27.5" = 560 g, 29" = 600 g
Wheelset Weight (w/ DT240 Boost); 27" - 1946 g, 29" = 2051 g
M9 Series rims replace their existing M90 rims. This rim is intended for heavy duty Enduro and DH racing. ENVE's strongest rim:
M930, 30 mm width
Rim weight; 27.5" = 665 g, 29" = 705 g
Wheelset Weight (w/ DT240); 27" - 2117 g, 29" = 2214 g
32 hole count
MSRP $2,900 USD
Dynamic Impact Design
ENVE's M7 and M9 series rims come with a patent pending rim strip called "Protective Rim Strip". I prefer the informal name, the Stripper. This rim strip is an in-house developed and manufactured polyurethane strip. The Protective Rim Strip, or Stripper, is an answer to most folk's issues with carbon rims; pinch flats, and carbon cracks losing tire pressure. The M7 and M9 rims were developed in conjunction with the Stripper, and as such the rims can't be used without the strip. Similarly the strip won't work with other rims. The rim strip is intended to widen the bead surface under the tire, reduce the stiffness of bead under the tire, absorb direct impact energy and maintain tire pressure in the event of rim failure. This has the threefold effect of reducing tire pinch flats, reducing rim damage due to acute rim strikes, and allowing you to finish your ride in the event of rim cracks. ENVE's in-house testing has shown the Stripper to far exceed the pinch flat resistance of the other commercially available rim/tire protector products. The Stripper weights roughly between 120-160 grams (depending on size) and that weight is included in the above rim weight numbers since the Stripper is integral to the rim structure and tolerances. The Stripper has proved so successful at eliminating pinch flats, ENVE was unable to pinch flat a Kenda tire casing until rim damage occurred. ENVE were coy to use the term "game changer", but if what ENVE say is true, the M7 and M9 rims will offer unrivaled flat tire resistance in a weight no one else can come close to.
ENVE and the M Series Construction
All ENVE rims and wheels are built in-house at ENVE's HQ in Ogden, Utah. ENVE also makes all the tools, molds, jigs and other equipment required to build the rims. With their vertical integration ENVE can control every part of the manufacturing process ensuring consistent product quality. One of the ENVE's enabling patented technologies is their molded spoke holes. This allows ENVE to hold and control the carbon fibers around the spoke hole during the layup and curing processes. Some manufacturers mold a solid rim profile, and then machine the spoke holes after curing (without knowing where the spoke holes might be). This allows ENVE to better utilize the material in the rim by reinforcing the spoke hole, without superfluous material between the spoke holes. For a given strength this allows ENVE to produce a slightly lighter rim. ENVE's rims come out of the mold, internal bladder removed, mold flash removed, and then wheels are assembled in house. The rims have no sanding, no fillers and no paint. Just raw naked carbon for your riding pleasure.
ENVE chooses to hide the spoke nipple inside the rim. This results in a larger bearing area between the spoke nipple and the carbon rim, allowing a lighter rim, and stiffer interface. While this seems like a pain in the butt to retension spokes, ENVE claims the wheels will barely ever need retensioning. While I can't comment on the ENVE wheels so far, I can attest that some of the other high end carbon wheels I've been riding lately hold their spoke tension surprisingly well.
Initial Ride Impressions
I got off the plane in Bristol, and chauffeured to Bike Park Wales. I'd been awake almost 24 hours, when asked if I wanted to grab a bike and head out for a lap. "uhhh hell yeah!". Best anti jet lag cure ever. The last uplift was in 15 minutes, so after some frantic action to switch brakes, install my pedals and get changed, I was sprinting down towards the uplift aboard a brand new Intense Tracer. We didn't have time to check things like sag settings or tire pressure however. Two corners in and I heard that iconic torturous sound of the rear tire rolled over so far over the logos were being worn off… with the ENVE product manager behind me. Oops. I heard him bellow with exuberance, so I shralped on. After stopping for a quick break my calibrated thumb detected drastically insufficient tire pressures, and my calibrated butt was alerted to drastically insufficient rear shock pressure for my girth.
The rear tire sidewalls appeared to have some tire sealant on them, and we'd lost a little air in the turns above. The ENVE boys seemed non-fussed and urged me to shred on … down the next trail called "Rim Dinger." I kid you not, it's exactly as you'd imagine. An entire trail of sharp, square edged rocks, purposely placed to destroy rims. The next minute was a cacophony of moving rocks, and the rear rim being ploughed head long in to each one. I lost count of the rim strikes. We reached the bottom and an actual pressure gauge barely read double digits. At this point I hadn't seen ENVE's marketing presentation going over the Stripper, but in retrospect, I can attest that on a normal rim, the EXO casing DHR2 on the back would've been holier than the Pope.
The following two full days of riding I was more careful with my bike setup. I got the tire, fork, and shock pressures dialed in. After the previous days debacle I figured I'd play is safe on Bike Park Wales' exposed sharp rock with slightly higher tire pressure. On day 3 tire pressures came down a smidge to 25 psig front and 28 psig rear. Front tire was an EXO casing Maxxis DHF, and the rear tire was an EXO casing Maxxis DHR2.
I found the M730 rims I was running laterally stiff and precise. The tires tracked exactly where I placed them, which works well with my riding style. Vertically it was tough to judge given riding new tires, and bike. However I can comment that I didn't find the wheelsets to feel particularly stiff or harsh vertically. The Chris King hubs rolled quickly, although the rear required an axle preload adjustment on the second day. As to be expected the wheels felt very light to accelerate and change direction. After more than 2 days of bashing about Bike Park Wales I came away impressed with the weight, feel, performance and flat resistance of the M730 rims. And spoke tension was still perfect.
With the release of the M-Series rims it's clear ENVE is innovating at the forefront of carbon rim production. ENVE's new M-Series rims appear to sit at the top of the heap in terms of weight and performance. All the M-Series rims offered industry leading strength to weight, along with the M7 and M9 rims' unrivaled flat tire protection. That performance comes at a price however. Whether or not the ENVE premium is worth it will come down to how much and how seriously you ride. How many tires do you ruin in a year? How much does your Cush Core cost? Add in the pain in the ass factor of riding down the hill with a sealant soaked rim protector around your neck. How much is a few hundred grams of rotating weight worth to you? We'll be doing a long term test over the next few months to see if the M-Series lives up to ENVE's claims.
Video Below Produced by ENVE