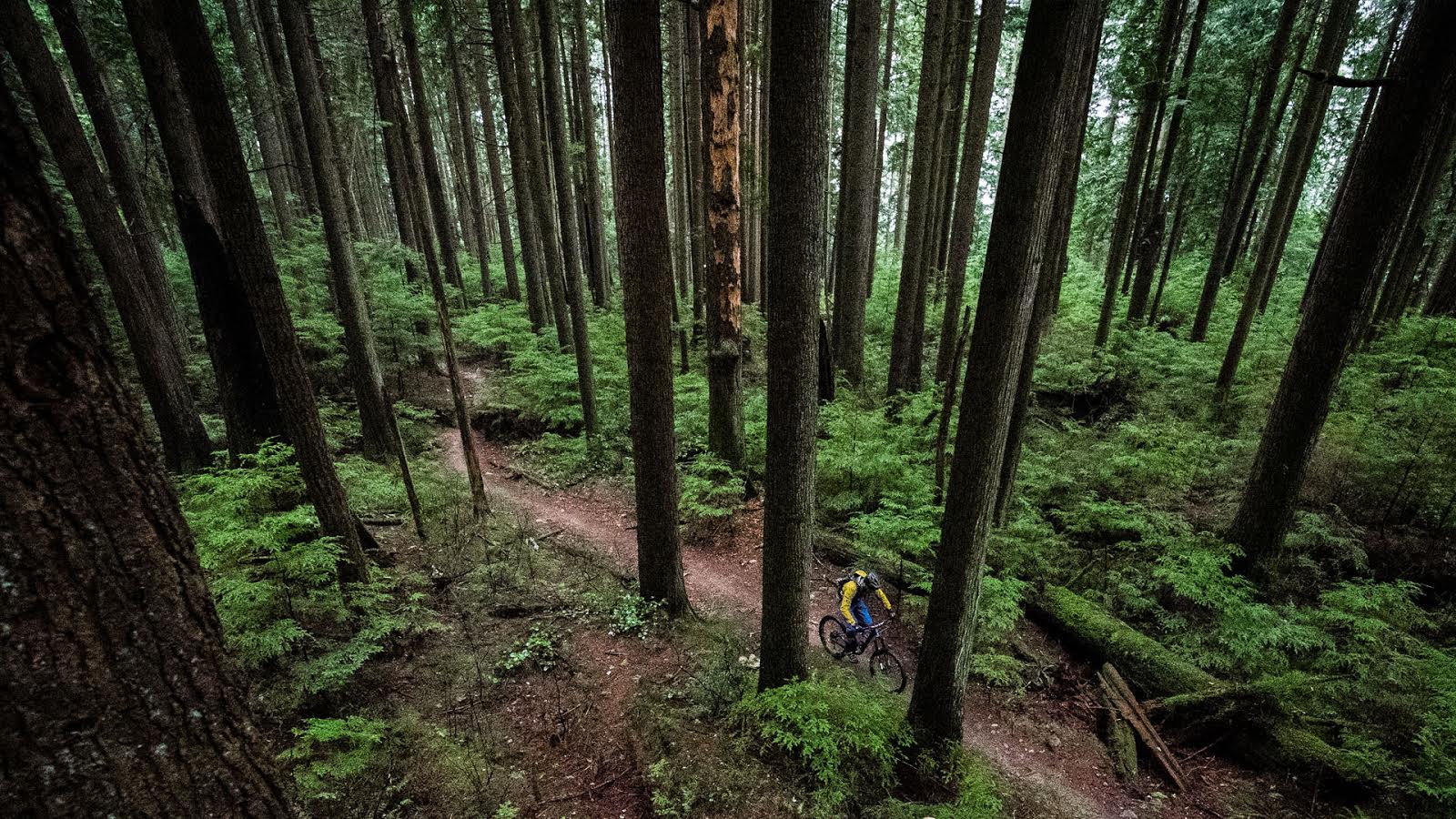 2017 Trek Slash 9.9 First Impressions
Pete presented the new Trek Slash at the press introduction here with a bit of detail; to avoid too much redundancy I'm going to make this relatively snappy. Quick recap on the 2017 Trek Slash 9.9: previously shod with mid-size wheels, the latest iteration of Trek's longest travel aggressive trail / enduro bike now wears 29″ hoops. Sporting 160mm travel front & 150mm rear, and a 65° head angle, this is one of the most aggressive 29'ers on the market. The model 9.9 that we have is the top tier spec, retailing at $9,000 USD even ($10,999 CAD). I'm giddy to check it out.
For handy reference, here's the numbers again (squint furiously or click to embiggen):
I've had a handful of rides on the red shreddy beast so far. First day out – coming off a 650B bike of similar numbers – I thought: this thing is big. Perhaps too big for the relatively tight North Shore trails I was riding. A couple sessions later my perspective began to shift as I acclimatized to the geometry and larger hoops. Push the front more aggressively, and it can be made to work in tighter terrain; when things get steeper, chunkier, and faster, it flat out hauls. Plush and confidence inspiring for sure. On the plough-ier end of the spectrum – definitely.
Active long travel suspension and a slack head angle do not make this beast climb with xc efficiency and precision, but the wide range gearing, shock compression tweaking lever, and fork travel adjust all collude to help the Slash ascend much better than expected. Despite a slack actual seat angle, the effective position at full extension was spot on (for my somewhat average bodily proportions) for steep climbing. A surprisingly capable billy goat given bike's primary focus, which is going down rapidly.
So – I'm continuing to dial in settings and get more attuned to the handling. I'll flog it for a while longer on a variety of trails and return with a more detailed analysis. So far, so good.  
---
Do you like big wheels and big travel?