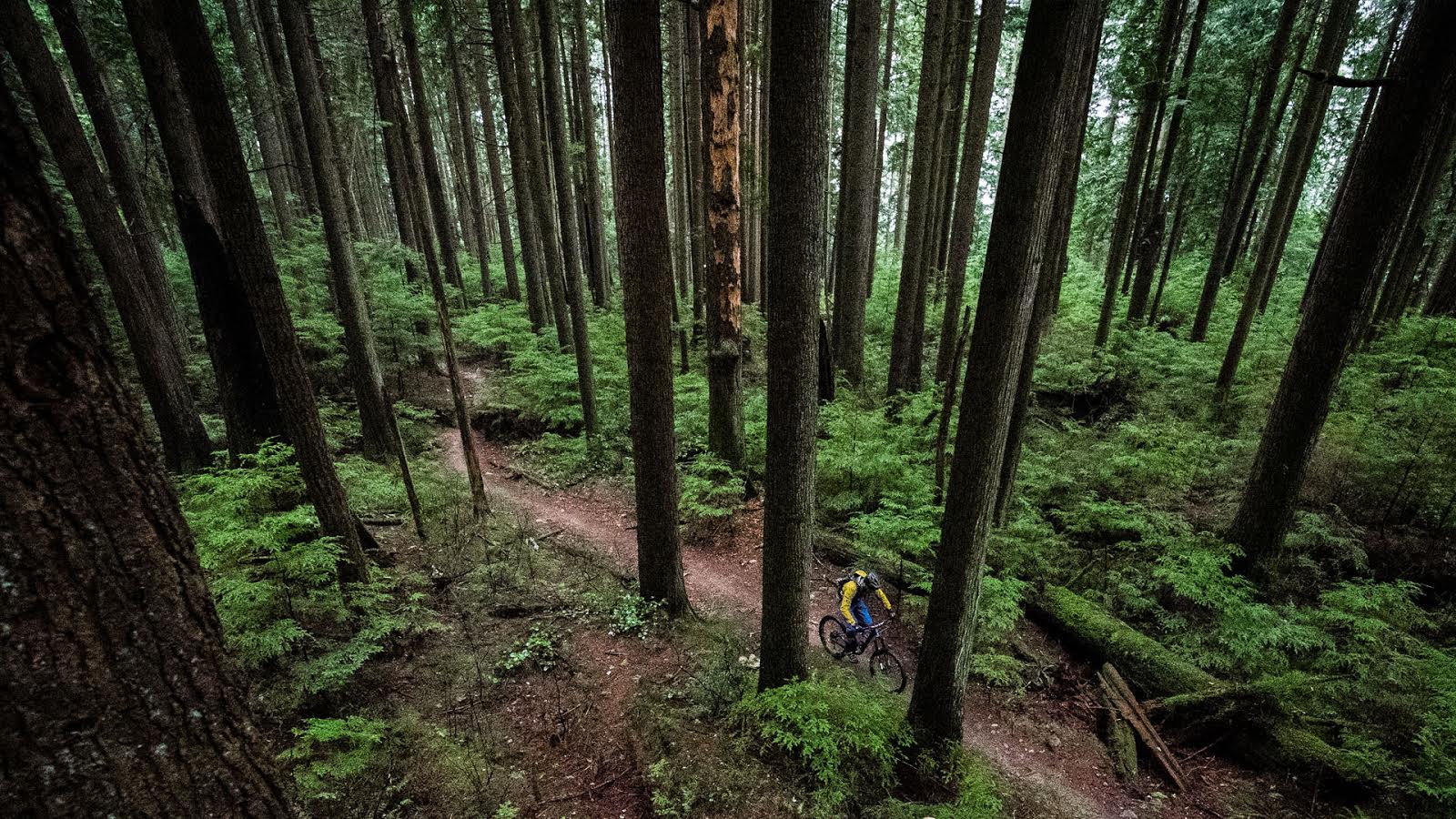 2017 Trek Slash 29
Look out Enduro race courses everywhere. The 2017 Trek Slash is here.
When Trek launched the
2017 Remedy
and Fuel EX in Squamish, there were a few questions surrounding the decision to release the new Remedy in the 27.5″ wheelsize only. Gone was the 29″ version (that Cam really liked in
Shremedy
form). Which left a bit of a hole, since the wagon-wheeled Remedy was clearly a winner – both on shop floors and on EWS race courses worldwide.
Well, we got a really preliminary look at the reason why when we were in Squamish, but we weren't allowed to talk about it – yet. Today is the official announcement of the 2017 Trek Slash 29. And it looks like a beast.
Full details in the release from Trek are below the break.
---
2017 Trek Slash 29 FAQ
What's new with 2017 Slash?
With the new 2017 Remedy moving deeper into All-Mountain territory, new Slash sets its sights squarely on Enduro racing. With that in mind, we designed it around a carbon frame with the fastest-rolling wheel size. All 2017 Slash models use 29" wheels with Boost110 & Boost148 hub spacing. Rear travel moves to 150mm for the right balance of capability and efficiency. Both models get Enduro-minded
130mm/160mm forks which offer a better climbing position in the 130mm setting, and more confident descending in the 160mm setting. Like the Fuel EX & Remedy, Slash gets a Straight Shot downtube with Knock Block frame defense for DH-worthy frame stiffness with no added weight. It also gets our extra-versatile Control Freak cable routingsystem to tie it all together.
How many Slash bike models are there?
Two. Both the Slash 9.8 and Slash 9.9 RSL share the same race-ready, full-carbon, 1x-specific frame.
What does Race Shop Limited mean?
Race Shop Limited, or RSL models are built with a parts spec that meets the demands of our top-level Enduro racers, including extra suspension adjustments, a Rapid Drive rear hub, and the new SRAM X01 Eagle 1×12 drivetrain.
Is Slash available as a frameset?
Yes. Slash is available as a frameset, which includes a Fox Factory Float X2 shock, Knock Block headset, and Line Pro 35mm stem.
What are the available sizes for Slash?
All Slash models are available in 15.5, 17.5, 19.5, and 21.5. While most other long-travel 29ers suffer from design constraints that don't allow for a Small frame size, Slash benefits from Trek's decade of 29er experience, allowing us to offer a fast, great-handling 15.5" long-travel 29er.
Why doesn't the new Slash use Full Floater?
We developed Full Floater years ago to address performance constraints associated with the air shocks that were available at that time. Since then, mountain bike shocks have evolved. More dynamic and responsive dampers, along with more refined air springs like EVOL and Debonair, offer the performance benefits our engineers sought to achieve with Full Floater. Using a fixed lower shock mount opens up the lower frame area, giving us more opportunity to design stronger, stiffer frames and chainstays. This also gives us more flexibility to accommodate larger, more capable shocks. All of these effects are experienced most dramatically on long travel bikes, like the
Slash.
Trek Slash 29 Geometry
Trek Slash 29 Spec
The two complete models, as well as the frameset, will be available in October.
Slash 9.8 29: $5,499 USD
Slash 9.9 29: 8,999 USD
Slash 29 Frame: $3,699 USD
For more info, head to Trek's website.
---
Now that's a jacked-up race bike.