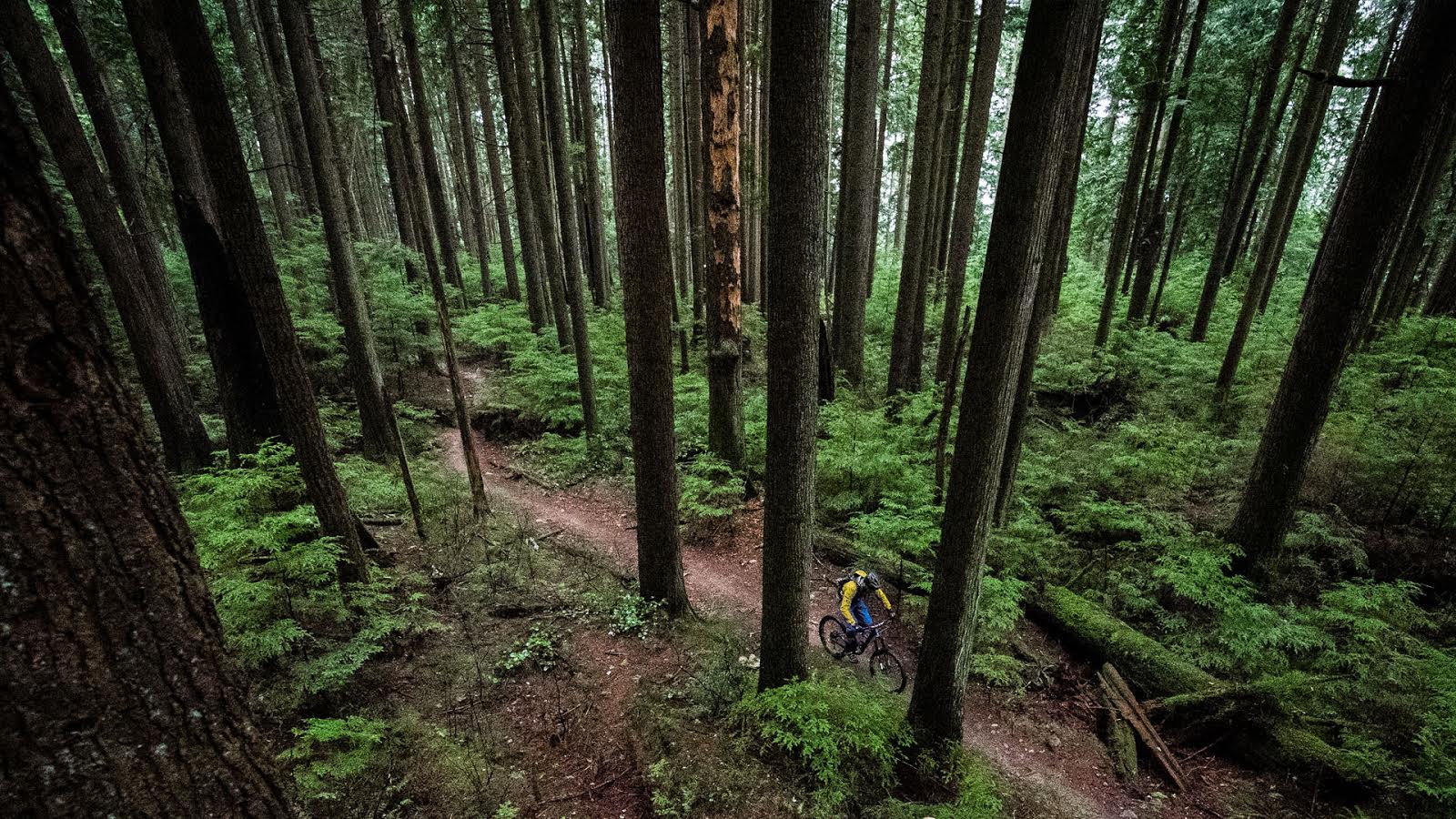 2017 SRAM Eagle X01 Drivetrain – Long Term Review
In March 2016 SRAM launched Eagle, its new 12-speed drivetrain named. This single chainring drivetrain is aimed squarely at high-end mountain bikes with the express purpose of exceeding the gear ratio of old double chainring drivetrains.
More and more bikes have followed suit with the single chainring drivetrain. SRAM has been actively working to reduce the primary negative associated with single chainring drivetrains; gear ratio range. SRAM's Eagle drivetrain has moved to 12 speeds to accommodate a wider 10-50 tooth cassette. This gives a 500% gear range ratio, which is wider than a standard double chainring system with less weight and complexity. To accommodate the wider range there is a new dedicated shifter, derailleur, cassette and chain.
In the summer we offered the chance to test a Transition Patrol Carbon with an Eagle drivetrain. I've been giving it a thorough thrashing through our wet fall, and it seems like the right time for an update on the longer term performance.
Initial reactions to Eagle have been positive. I like that the cassette integrates with the now readily available XD driver. I haven't had to retighten the derailleur bolt once; great applause! I haven't dropped a chain with the Eagle drive train, and have no chain guide installed. I'm not sure if that's due to the suspension kinematics of the Patrol or improved chain retention with the Eagle X-Sync 2 chain ring, but I would have dropped a chain a few times with the 1×11 drivetrain on my personal bike. With Eagle I can backpedal without dropping a chain or derailing too! Given the wider ratio, and bigger overall spacing with Eagle I had assumed the backpedalling issue would have been worse on Eagle than 1×11. SRAM must have tweaked the cassette and chain profile, and the results are great. The drivetrain seems quieter and smoother than my 1×11 drivetrain, especially in the wet. It's obvious that SRAM has been listening to common complaints regarding 1×11, and slayed all of them. The Eagle drivetrain is a polished product.
In total I've put in over 300 km of riding, plus some smashing under other folks here at NSMB. Most of these miles have been in horrendously wet conditions. The shifting action is light, and the shifts seem smoother than my 1×11 drivetrain. I like the increased ratio, and I can run a bigger chainring without dying on the climbs. We rarely get a long way down the cassette here on the Shore, but it's certainly been a benefit riding in places with faster trails. Eagle seems to be less crunchy than 1×11 in the wet, and since we had one of the wettest falls on record around these parts I've had plenty of soggy test time. I normally get 450 km on my 1×11 drivetrains before needing to change the chain. I'd normally get 2 chains on a chain ring, and maybe 3 chains to a cassette. So far it seems the Eagle drivetrain is wearing more slowly than 1×11 drivetrains (based on my experience). I don't have much to substantiate that at the moment, but the chain still feels tight, and I'm seeing little wear to the cassette and chainring.
I'm a bit thin on downsides, but I've come up with a few. First off, to pull enough chain to accommodate the large 10-50 tooth range, the derailleur cage is correspondingly longer. This means ground clearance to the derailleur in gears 3 and 4 is reduced to 110 mm. I measure this as 40 mm less than a 1×11 drivetrain, which is a significant reduction. The clutch with the Eagle drive train appears to be a non-adjustable Type 3 derailleur, and it doesn't feel like it has a ton of resistance. That said I haven't had issues dropping chains, and the chain doesn't slap about in an uncontrolled manner. The total system weight of Eagle 1×12 is about 50 grams heavier than a comparable 1×11 drivetrain. However, I think the benefits mentioned above are well worth the 50 grams.
That leaves us with cost. According to the SRAM website comparable XX1 Eagle components arepriced similarly to XX1 1×11 components. X01 Eagle components are actually cheaper than X01 1×11 components. So while upgrading to SRAM Eagle is expensive for an entire groupset, one can expect Eagle to be specified on many 2017 mountain bikes.
I've been very impressed with the Eagle drivetrain. I've experienced no failures, no dropped chains, and no miss shifts. Eagle is a much more polished product than SRAM's existing 1×11 drivetrain. Highlights are increased gear range, compatibility with existing frames/wheels, improved drivetrain performance, improved durability and equivalent cost. The only legitimate negative I have found is reduced ground clearance to the derailleur.
All in all SRAM's new Eagle drive train is excellent, two thumbs up from me.
---
Considering 1×12?