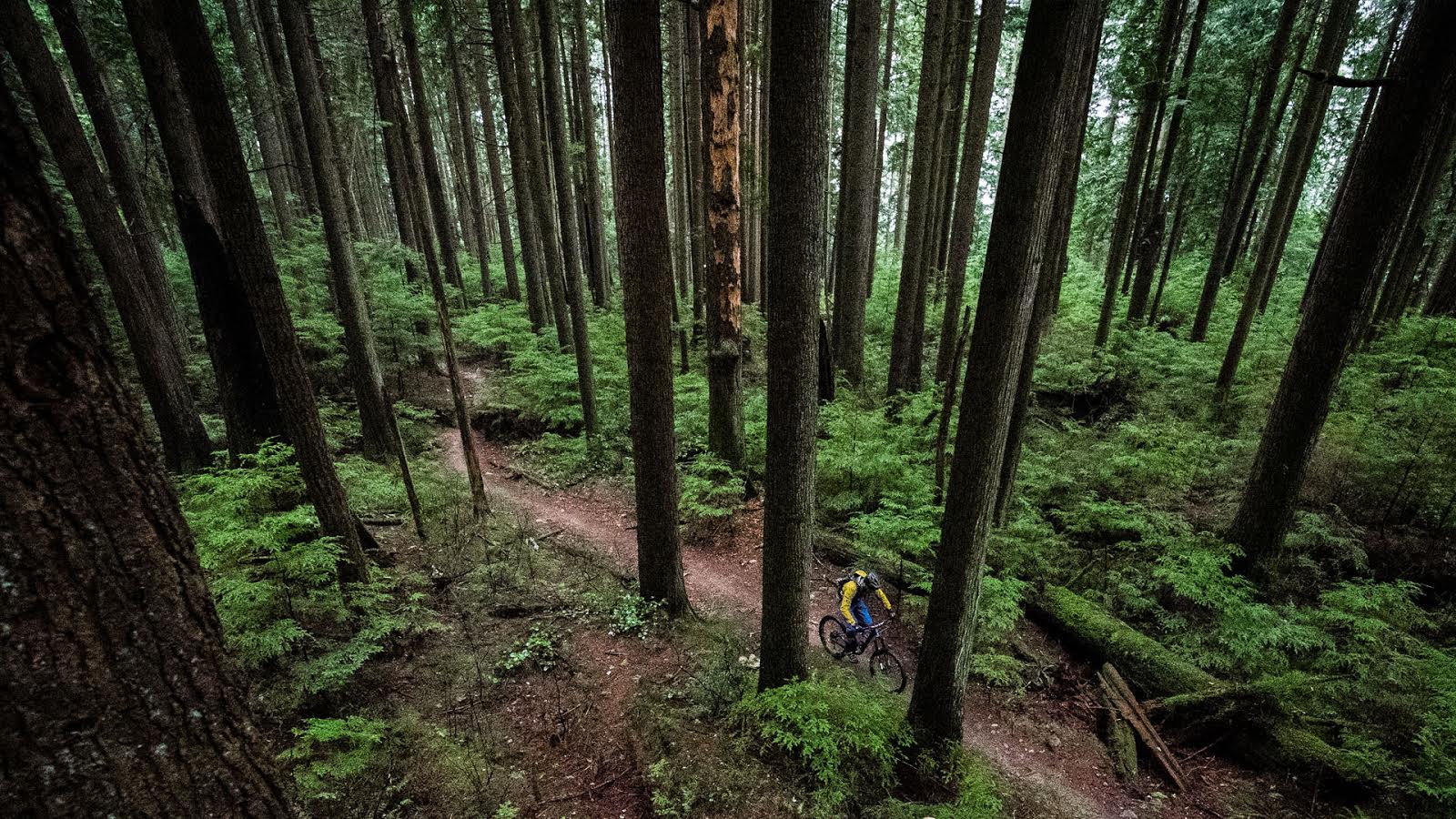 2017 Pivot Firebird
Chris Cocalis called it a Nomad killer. The 2017 Pivot Firebird's aim is to be a big bike that pedals like a trail bike. It's got 170mm of travel, a long front end, 27.5 wheels, and a 65 degree headtube. All controlled by a burly DW link suspension platform.
The Firebird is heavy on details. Full Di2 compatibility is included with a large door under the downtube. This opening can also help you route housing and hoses. When all the plugs are removed copious amounts of daylight flood through the frame. The term "future proofing" was being thrown around by a few bike designers at Crankworx and the Pivot is a great example of the sheer number of routing and spec options necessitated by products like Di2 and riders' discerning tastes for cosmetics.
An aluminum option is in the works for the more distant future.
The Pivot Firebird's very clean internal routing is governed by hatches at the entry and exit cable positions. The cable routing clamps pinch down such that they will prevent unwanted internal rattling issues with noise from contact inside your tubes.
Pivot did mention that they have played with the internal carbon tube housing guides that some other companies are using; however they felt that performance benefits were offset by the increased weight and limited routing options of the heavier construction.
The Pivot Firebird bucks the trend towards 1x specific frame designs and rubber covers hide the mounting ports for the e-type front derailleur. It's a matter of location as many Pivot riders still prefer to run a granny gear. The new swing type front derailleurs do work extremely well when they are set up properly.
The new Pivot Firebird runs a Boost 148mm rear end vs. the 'Super' Boost 157mm rear end of their new Switchblade. Going to a wider hub interface was not beneficial in the way it was with 29ers and the riding width of the bike is excellent as is.
The higher end models come equipped with Factory or Pro level Fox X2 shocks while the 'entry level' Pivot Firebird uses a Float-X. In both cases, the shocks are custom valved for the bikes.
Pivot has been on a roll lately with their new Mach 429, Mach 6, Switchblade, and now the new Firebird. On the cosmetic front, in either colour scheme, It's an exciting refresh and re-design opportunity for one of Pivot's earlier models.
---
Both up and down fast?