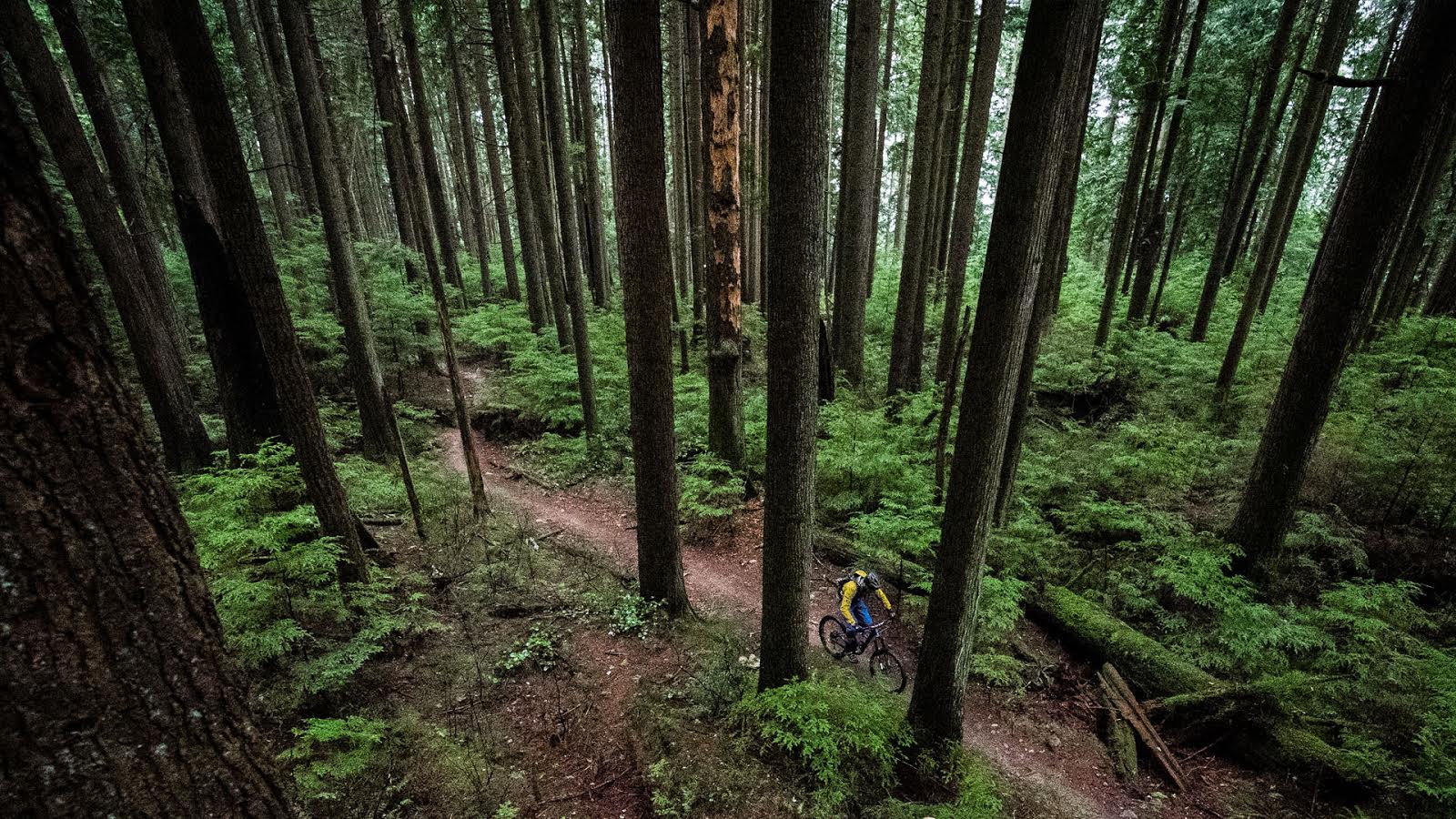 2017 Norco Optic – 29 and 27.5
So, what's the deal? Norco gathered an intimate group of journos in Santa Rosa, CA – home of Charles Shulz, Russian River Brewing (more on this later), and Annadel State Park – to witness the introduction of a completely new platform in their lineup: the Optic. Curating this event was a gaggle of top tier Norco staff – sales / marketing / design / engineering: all facets covered. Also in attendance was some serious on bike talent: trials guru Ryan Leech, and husband/wife super duo Byrn Atkinson and Jill Kintner – all super nice people, I might add. Anyways, I ramble on. We're here to check out the new bike and generate impressions within a day and a half of riding; let's get on it!
So what about the bike? Right. The Optic is a new trail bike platform that slots in below the Sight in terms of travel hierarchy. But it's not just one bike – it's two! There are both 650b and 29" wheel size variants, as well as aluminum and carbon front triangle iterations (rear frame bits are aluminum throughout the range). There are 3 build levels (for each wheel size) with the carbon front, and two different builds (again, both wheel size options) in the full aluminum. That's a heap of SKU's. The bikes I rode – The C7.2 & C9.2 have a MSRP of $6299CAD / $4699USD. The aluminum models start at $3499CAD / $2599USD, and the top tier C7.1 & C9.1 goes for $9699CAD / $7199USD. Here's a bunch of numbers to get started:
On with the show. So we given not one, but two bikes each to ride. I spent our first evening ride on the 650, then alternated between the two wheel sizes on a shorter loop for the duration of day 2. Our venue – Annadale Park – was really quite gorgeous. Different than what I typically ride, for sure – rolling hills and ripping smooth singletrack with fun multiple line options / mini hits / transfers, and a bit of rocky chunk thrown in here and there to keep things interesting. Let's pummel you with pictures now, my fingers are getting tired.
Intermission (off to the fridge with you).
Back to bikes, damnit.
Let's pause for a few details while we're here.
Let's ride bikes, finally.
Impressions. I like my North Shore tech-gnar, but some of my most memorable rides have been on less challenging terrain befitting a smaller bike (Chilcotins & Yukon, to name a couple). Launching the bikes on these picturesque rolling trails (as opposed to Norco's back yard) was a good call, and really helped gain an appreciation for how well useage matched hardware can work. Right tool, and all that. Both bikes were really fun, and surprisingly capable despite my initial concerns about short travel and steep head angles (yeah, I've got a distinct bias, and need to get out more).
Interestingly, the spread in character between the two wheel sizes was not a significant as I expected. The geometry and suspension tweaks worked well to mitigate the differences. If I regularly rode smooth pumptrack-ish trails, or were of diminutive stature, I'd probably be looking at the 650. Adding rocks & roots to the mix sways me solidly towards the 29 – there's no denying the steamrolling capabilities of the bigger hoops, and the differences in agility and fun factor are minimal. Both bikes were good times.
Happy trails!
---
What flavour do you like?