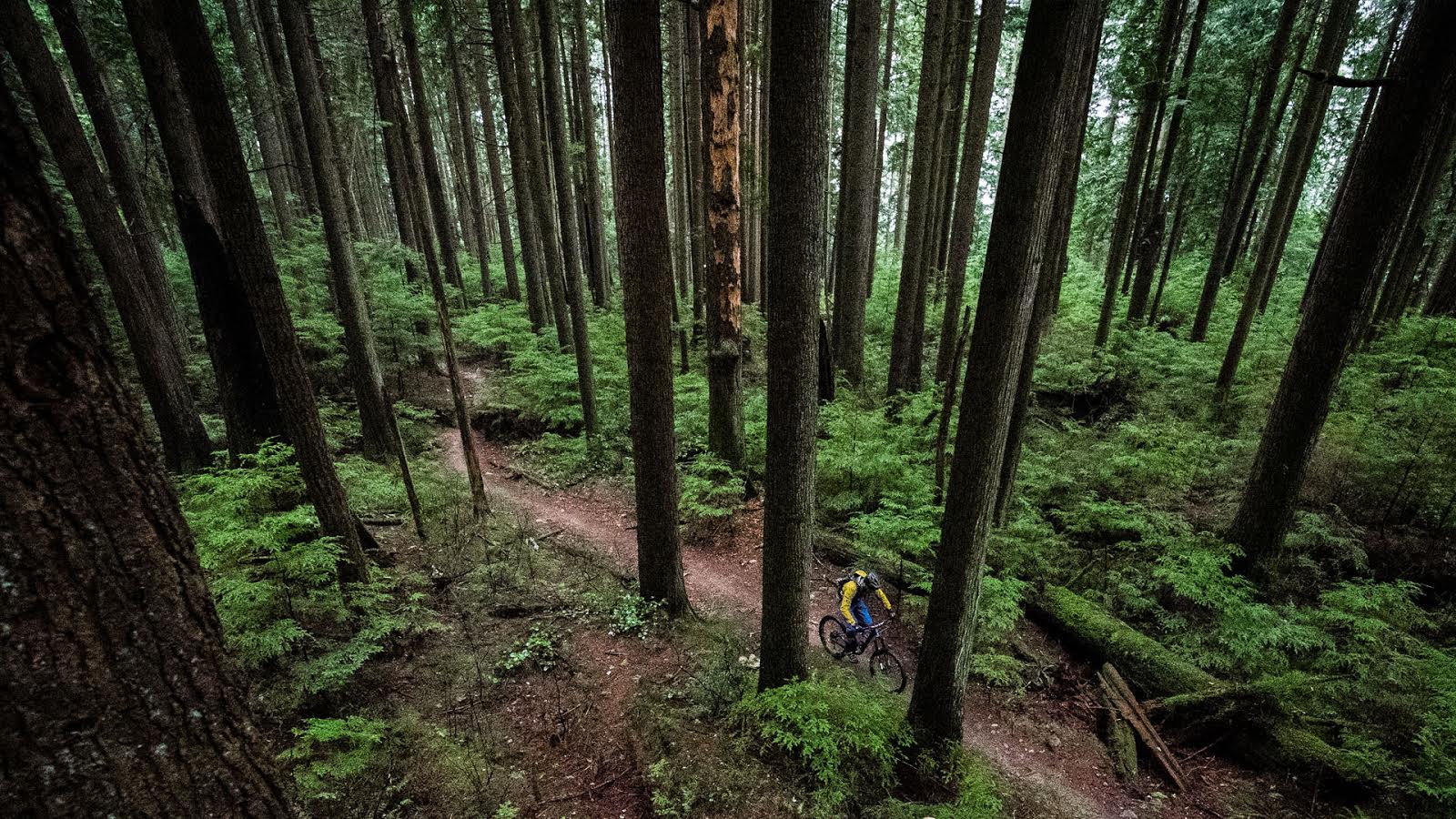 2017 Marin Hawk Hill – First Impressions
The problem with complaining about how much everything costs and asking for value and other nonsense, is that eventually you gain a bit of a reputation. People start to assume that you're some sort of champion for the everyman and on the hunt for low cost gear. And they send it your way. Which is a mistake. Don't get me wrong, I hate paying for expensive mountain biking gear. But I love riding it for free. Why on earth would I want to waste my time on stuff that I can actually afford?  If you're going to sell out, you should at least make it worthwhile.
So, here we have a Marin (The Hawk Hill, to be exact), which is worth about as much as the fork on the last bike I tested. Okay. Maybe the fork and the front wheel. And right off the bat I'm going to tell you that there is a big difference in these bikes. Only a psychopath would assume that a US$1499 (CAD$1899, £1499) bike is going to keep up with a $9000 bike (in either dollar).
In stock trim, this bike is fine. Nice even. If your idea of mountain biking is smooth trails and not going too fast, this bike will let you do that, no problem. It would be a fantastic purchase for an intermediate mountain biker looking to ride trails. The frame is well built and there are a lot of clever specs to stretch your dollars. I'm looking at you 10 Speed 11-42 Sunrace cassette.
I've had this bike for a while, but my time on it has been limited due to snow, slow mail deliveries and outright laziness. But even with just a handful of rides, it's obvious that there are a few things that are going to hold this bike back if the aim is to move beyond piddling around on the boring stuff. No matter the price, the brakes suck. I'll cut Marin a teensy-weensy amount of slack for the price point of the bike (and there's some far, far more expensive bikes that try to pull this trick), but I just can't understand why anybody is making these "resin only" rotors. I'd rather pay $1920 for a bike with brakes that worked. Once that is fixed, the next step will probably be to look at the fork and the tires. Much like the Kona Precept I tested a couple of years back, this will be a process of seeing how much performance can be extracted via some strategic upgrades. Stay tuned.
Click for more on the Hawk Hill 
---
Would you recommend this for a buddy?