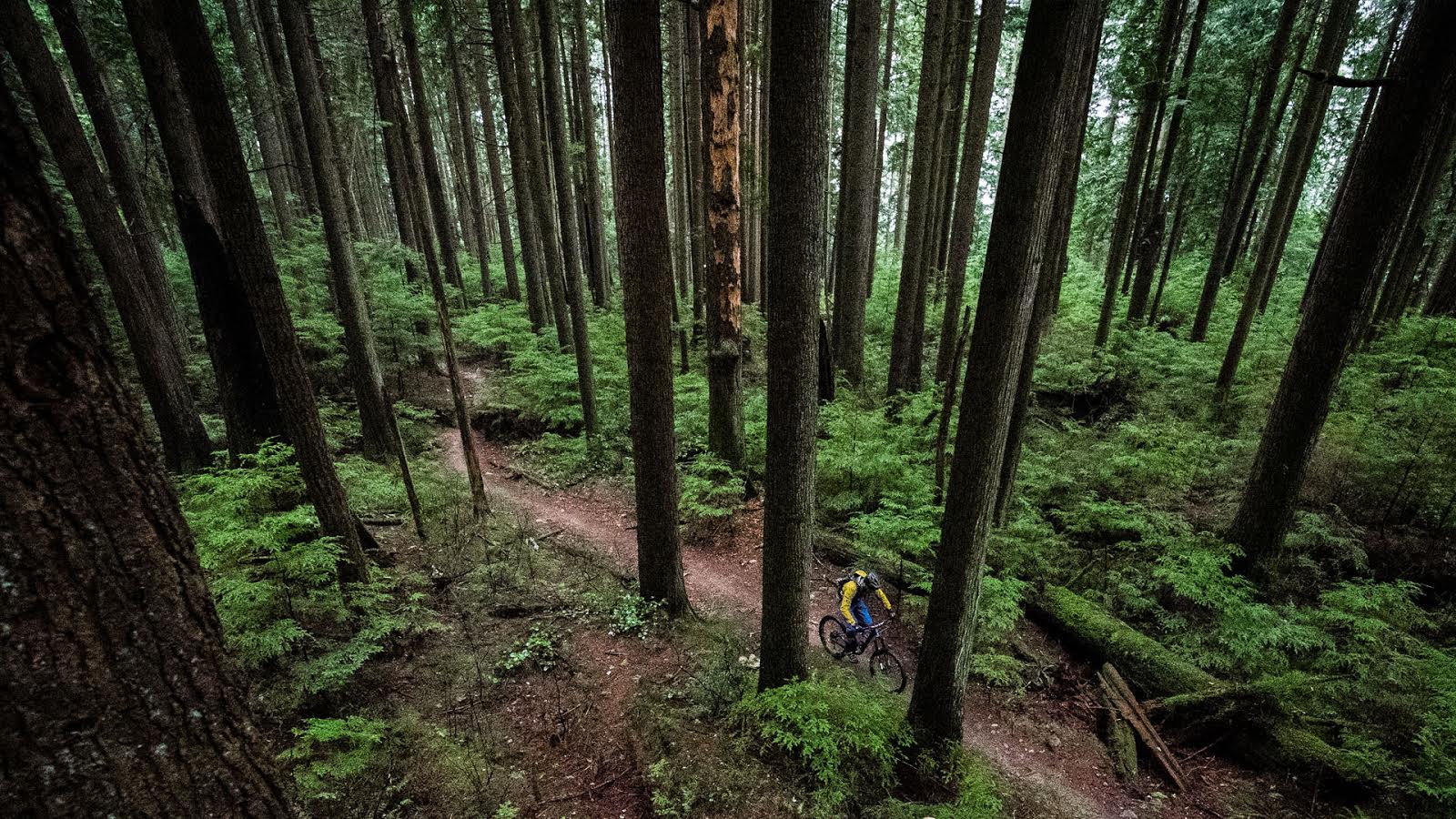 2016 Kona Honzo CARBON!
After years of refinement of popular, and relatively trend setting, metal-tubed Honzos, Kona is finally releasing a composite version of their much-loved 29'er. Slated for a mid-2016 release, the Honzo line finally goes space age, featuring a 68° head angle matched to a 120mm fork, and longer reach that stretches 15mm across the size range. So, here it is: the Kona Honzo Carbon.
Other new features over the alloy options include a 160mm post mount brake in addition to a tapered integrated headset. The bike also features a boost spaced fork and rear hub, but make no mistake, this bike is a dedicated 29'er and is not designed for compatibility with 27.5+ configurations.

But what does the frame weigh? While I don't have all the numbers, I am told that in size large, frame only, the carbon version saves 510g over the AL model, CR 1340g/2.95lbs versus AL 1850g/4.07lbs. Over a pound of savings is pretty significant, and I think most people will be pretty happy to hear that.
The line will feature three models, with each of them hitting some pretty impressive price points, while featuring tried and true components and technologies that are sure to be fairly reliable and future proof for the average user.



When Caleb Smith called to ask if I was interested in getting on an early release version I jumped at the chance. Over half of the hardtails I've owned in my life have been Konas, and I was definitely interested in giving this bike some quality time. The Honzo features clean, classic lines and a no nonsense parts spec, and I'm always partial to stealth matte finishing. Our test model was an early release, and as such does not represent the spec of the production model. We had a Hope/WTB wheelset and Yari fork, while the production run will feature SRAM 900 hubs laced to the WTB Asym i29 TCS rims and a RockShox Pike RCT3 Solo Air.
With a SRAM XO1 drivetrain, Guide RSC brakes, Maxxis EXO rubber, Race Face bars, KS LEV dropper post, and a smattering of Kona branded parts, the CR Trail navigates the fine line between value and performance.
Stiff in all the right places, the Honzo CR is a streamlined frame with beefy junctions in high-stress areas. Cable layout is a clean hybrid external/internal affair, which home and shop mechanic will both appreciate. The bike also features a stealth-routed KS LEV dropper post.
The Honzo CR frame features seat and chainstays that are wider laterally, and thinner vertically. This seems to be a bit of engineered compliance, to smooth out the ride slightly while allowing the bike to remain laterally stiff.  This turns power into speed efficiently, while keeping harshness to a minimum in chattery sections.
Wide bars, short 40mm stem, and a ridiculous amount of standover are a couple of highlights of the bike. The Minion DHF on the front is certainly a nice touch for Whistler riding, and the Ardent is certainly better in 29'er form than smaller wheel sizes, although is still a bit of a handful on wet roots. The KS LEV Integra also features the southpaw lever right where a front derailleur shifter would normally be, making actuation intuitive.
The Kona Honzo Carbon looks fast standing still with its long reach and wheelbase, low bottom bracket height, and slack-ish head angle. But what's the reality of this long reach 29'er for an average-sized medium frame rider on the trails? An early observation is that a seat slammed all the way forward and a 40mm stem leaves little room for adjustment.
Stay tuned in the next few weeks for a full-length review and my thoughts about how this machine stacks up in a crowded market.
---
Can big wheels and a light frame put you back on a hardtail?