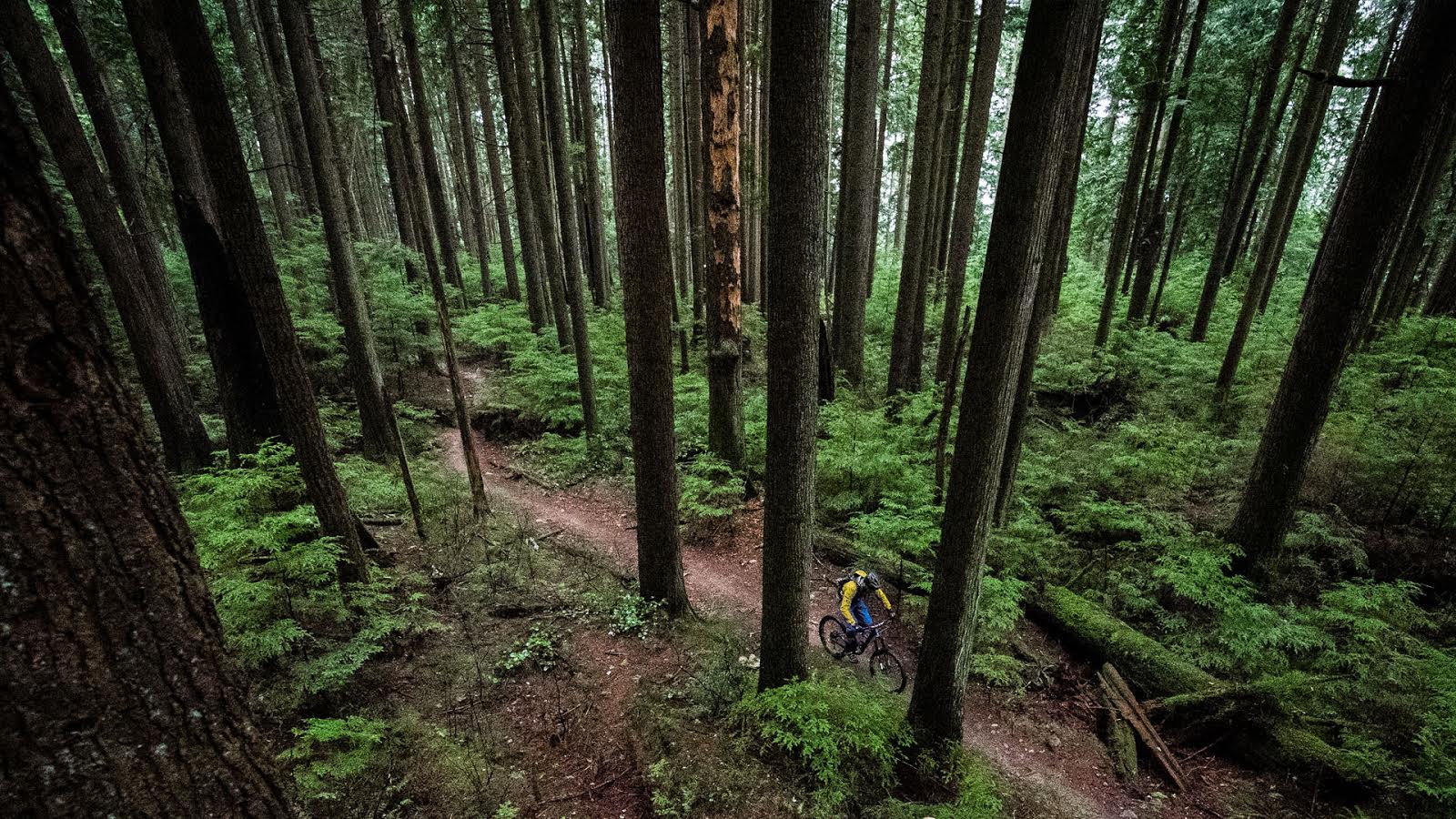 2016 Stumpjumper – Brandon Sloan Interviewed
This interview, by my friend Simone Lanciotti, originally appeared in Italian on his site mtbcult.it, and he graciously allowed us to use it. -Cam McRae
---
Simone Lanciotti – Do you expect to sell more 650 or 29 Stumpjumpers?
Brandon Sloan – Right now Enduros are leaning a little more toward 650 and a little less 29. I think it's because 650 is new and it's kind of catching up. Stumpjumper is kind of the same deal, two nine's been around for awhile and then we had a new 650 so usually the newest one does more sales but it's a new bike and both 650 and 29 will be introduced at the exact same time. I think with 650 it's easier for people to get their heads around it and for 29 it takes a little more convincing. They need to try it out to understand the benefits so probably just out of people's understanding and comfort with the wheel size 650 will outsell 29. It doesn't mean they should be on it (laughs) but it will outsell.
Simone Lanciotti – Can you point out the biggest differences in the new Stumpy?
Brandon Sloan – There's a couple major differences. Geometry. So the head angles are slacker, front centres are a little longer and we're famous for our short chainstays and there's a big reduction in length for nice snappy tight handling, especially for the two nine inch wheel size. 650 chainstays are 420 and 29 are 435. Our 29 inch chainstays are as short as many people's 650 chainstays so super, super short. Low bottom bracket, roomy top tubes makes for great geometry. And the thing that people really appreciate is the utility of the bike and we've taken SWAT to the next level and introduced the SWAT door to the downtubes of the bikes. You can load up your entire downtube with tubes, with a pump, with food with a jacket.
Simone – With whatever.
Brandon – Whatever you are into, a beer. Whatever it might be. Utility-wise we like the SWAT system because the rider isn't burdened by a pack. It's super-practical.
Do you think we'll see this kind of door also in the Enduro 29er?
For sure. You know how we do it. We develop a technology and we apply it wherever it makes sense. And it does make sense for an Enduro rider or a trail rider for sure.
How did the Enduro 29er affect the development of the Stumpjumper?
That's a good question. The Enduro 29er, especially when we designed it, like three years ago now, it was very aggressive for a 29er. Lots of travel, slack and very aggressive geometry with the short 420mm chainstays and I think we changed the mindset of what a 29er could do and how capable it could be. So just being super aggressive, modern and progressive on the geometry helped the geometry here. It's not as slack as the Enduro and the chainstays aren't quite as short. They are a little longer for a little more stability but the learning from that aggressive geometry and the Enduro certainly played into the Stumpy.
Which frame sizes are available?
For Stumpjumper in carbon small, medium and large are available in 29 and 650 and 29 adds an XL. In aluminum there is also and XXL and for the Rhyme it's available in extra-small, small and medium sizes.
Tell me more about the RX Trail Tune suspension.
We've been doing this type of work with suspension for a long time. We have a full suspension group with Mike McAndrews and all the shocks have been custom tuned to fit the experience and ride quality we're looking for. So we get in there and custom tune whether it's valving or volumes, it's not an ABC or off the shelf tune whether it be Fox or Rock Shox or Ohlins or whoever it might be.
This might be an obvious question, but why did you shorten the headtube?
Headtubes are shorter in almost all sizes because some riders have, especially in the long travel 29er because it's a very long fork and stacks get pretty high, they have troubles getting their front ends low enough. So if you start with a little shorter top tube it allows you to get a lower bar height and if you need it higher you can add spacers or use a riser bar. My 29 has a riser bar but we spec'ed it with a flat bar. It's always easier to go up.
Is there any specific compatibility with Shimano Di2?
In this particular case it is compatible with Shimano Di2 in that you can hide the battery inside the SWAT box and the cables through the full carbon cable ports but we didn't do anything special like have any special mounts like we might with a cross country bike. The only tricky part will be finding a Di2 compatible front derailleur that mounts to the taco blade front derailleur for this bike. Right now the taco blade compatible derailleur isn't available in Di2 but maybe it will be in the future. For now you'd run Di2 in a one-by set up.
650b plus. What is the future if any?
Certainly a future and what the future is, is very unknown right now. Pure plus with a three inch tire will be important for certain riders because it does add extra control, it adds extra comfort, extra confidence for the rider. It adds weight in some cases – if they are replacing a Grid tire it's almost the same weight. It's new so the weights will come down, things will evolve, so whether it's pure 3.0 or something else it's going to be very popular for sure.
Can you predict how the Enduro is going to evolve.
Hmmm. I can predict because we are working on it right now. I know exactly how it's going to evolve. It's going to be a tricky bike to work on. We like to allow the rider to choose his or her wheel size so that could be 650, 650 plus and 29, so it's a lot of frames and a lot of platforms so maybe one wheel size will become more popular than another in the future or the benefits of one size won't be there as much in the future.
Don't you think that too many sizes and standards can confuse riders?
For sure. All the wheel sizes are totally confusing. It's a big headache for the riders, it's a big headache for the dealers. It's a lot for us to design and manufacture around. It's crazy for riders to know what wheel size to go for. You and I have the luxury of testing out different wheel sizes and configurations and finding out what we like. The riders have a tougher time finding bikes to try all this stuff out. Hopefully over time the wheel size will calm down and one wheel size or two wheel sizes will become more popular but until that time if we think there's going to be a benefit or improved ride quality we'll make all the wheel sizes necessary to make all the riders happy.
It's just a matter of time?
To see how it all plays out for sure. It's tricky because whether it's wheel size or other standards like 148, it's going to be very confusing for the riders. It's not a simple time.
No. Absolutely.
The bicycle industry is very reactionary sometimes. They have to jump on what's next so it's going to be tricky for awhile.
I think so. Thank you very much.
---
MSRP in Canada: EXPERT CARBON 29 and 650b $7,599; ELITE $5,499; COMP CARBON $4,889; COMP $3,749
US MSRP: S-Works 29 $8900; 650b $8600
For a PDF with full spec sheets click here.
To check out the bikes on the web click here.
---
Is there a Stumpjumper in your future? If so what wheel size?