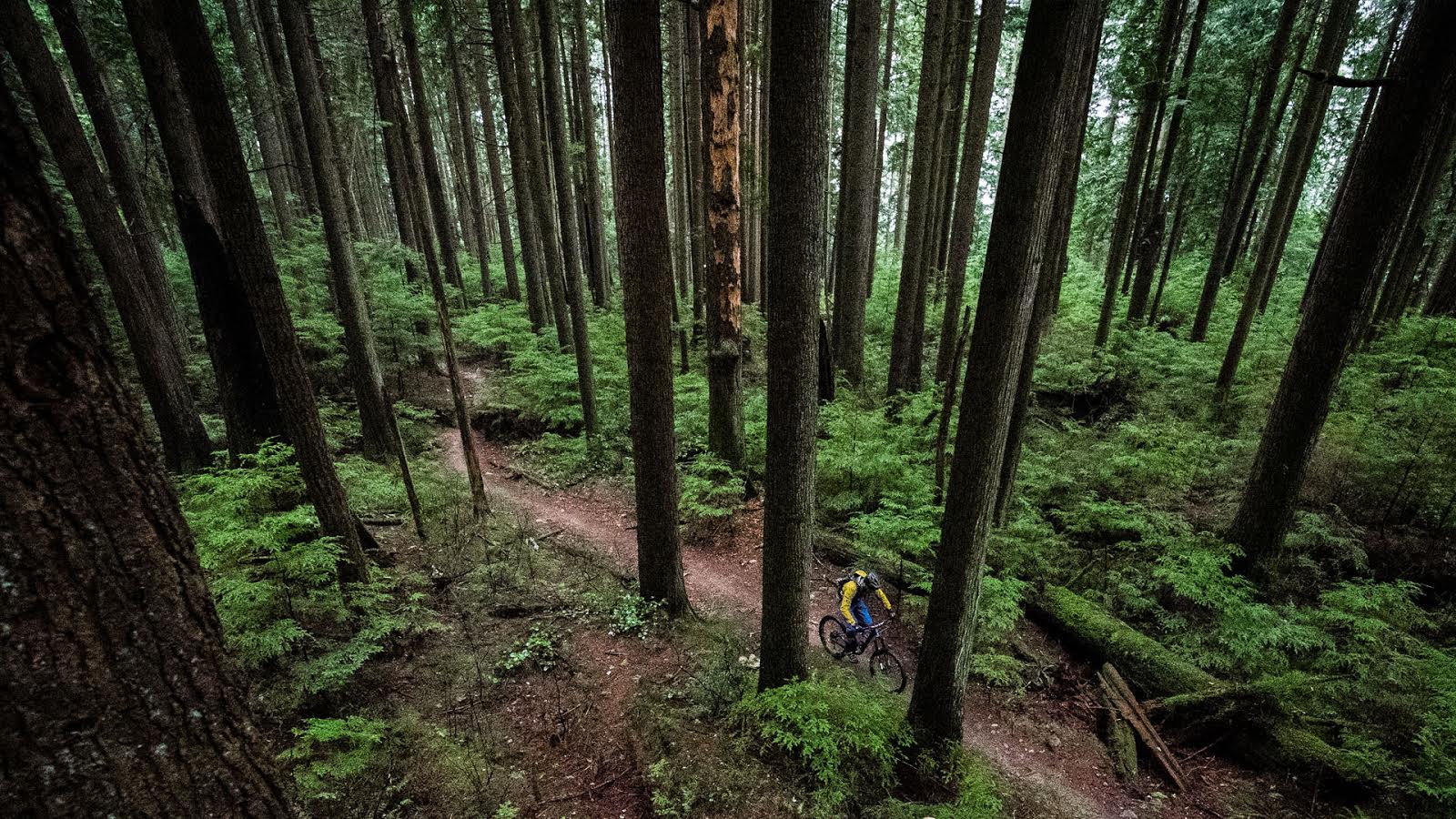 2015 Shimano XTR 11-Speed
Hit a prizefighter enough times in the mouth, and you'd better be ready for him to get up and start slugging you back. This morning the fighter in blue started counterpunching, landing key blows and beginning the long fight out of the corner.
Shimano's XTR 2015 has finally arrived. It was worth the wait.
Unsurprisingly, we were shown 11 speed, a new single chainring configuration, and some incremental and larger than incremental improvements to every element in the drivetrain, braking system, and wheelsets. Surprisingly, the engineering superpower from Osaka didn't take direct aim at SRAM's 10-42 rear cluster, opting instead for an 11-40 that doesn't require any fancy free hub footwork, but brings the pain in other ways instead. In other words, we didn't get any shadow-boxing out of Shimano; they're going their own way and they have the stories to back up their reasoning.
In a nutshell: Shimano have introduced a viable 1x system, and concede that it is the right choice for some riders (XC racers and riders in rolling terrain that don't need a granny). However, the larger message is that they feel that the vast majority of the MTB market still needs (and should want – even if they don't think they do) a double chainring – or even a triple in certain situations.
Shimano's new XTR group is divided as before into Race (M9000) and Trail (M9020) designations, which are interchangeable with each other, as in the past version. The design theme for the new groups is "Rhythm and Range" which should be easy enough to understand, but we'll delve into that a bit later. The new technologies being introduced are 11-speed cassettes and gear ratios that conform to what Shimano are calling Rhythm Step, which is gear steps of as close to 12.5% as possible. Otherwise, there are some impressive new technologies being introduced to their wheels and in a few other places, and some incremental improvements that all add up to a much improved flagship MTB group for the blue team from Shimano.
So what the hell is Rhythm Step? Shimano put a lot of effort into optimizing gear spacing because getting it right helps riders get the best "miles per burrito" by giving them good control over their cadence and effort. Why did they settle on a 12.5% gear ratio target? Because that's the gear differential that translates to a 10 RPM difference (up or down) with one shift aka a 'cadence adjustment'. Two shifts or 20 RPM = a rider's reaction to a typical terrain change, and three shifts, or 30 RPM, is what they call a 'reaction shift'. Rhythm Step applies to the front chainrings as well: the largest differential between any two chain rings is 10 teeth, reducing the chance of becoming bogged down or spinning out when shifting up front.
The new cranksets have a polarizing look, but that's probably inevitable, given the stunning aesthetics of the previous generation. There are two main differences between the Race and Trail cranks: the first is that the Race cranks have a narrower 158mm Q-factor, like the previous generation (the Trail crankset's Q measures 168mm – also the same as before). The second is the lighter and stiffer 3D hollow bonded structure on the non-drive side arm only for the Race crank. The Trail crank gets hollow, cold forged arms on both sides, for improved durability.
The new chain rings make use of titanium teeth for single rings or outer rings on a double crankset with carbon and aluminum hollow chassis construction. The dedicated 1x chain rings introduce a new chain retention technology which uses a tooth profile that is taller and wider, causing teeth to engage link plates sooner and hold onto the chain better during aggressive pedaling. The upshot is that, like with narrow-wide chainring designs, a chain retention device is not needed for 99% of all trail riding.
Front derailleur haters won't be comforted by the fact that Shimano is still pouring effort into theirs, but everyone else can take heart that the new design is the best FD they've ever built (and a good thing, too – if you're still making a front derailleur these days, it had better kick some serious side-shift ass). It is a new side swing design, which came about as a result of the proliferation of larger wheel sizes and longer travel suspension designs that still call for a front derailleur. It gives 15mm more tire clearance, has a flat inside plate – ostensibly to accommodate a broader chain line but it will also run quieter – and a sweet new cable routing configuration that allows for entry right off the down tube, meaning a smoother cable path and less shift effort.
As the next generation of the first clutch derailleur, the new rear changer comes from good stock. It sees refinements and tweaks that create better stability and improved shifting due to a repositioned jockey wheel location that sees it riding higher and further forward from the axle than its predecessor. It now has an even lower profile and an easier to adjust clutch tension screw and wider adjustment range – your easy to set up XTR derailleur just got even little better.
The new Rapidfire shifters offer "Shimano's most responsive mechanical shifting". Shift effort is reduced by a claimed 20 percent, thanks to these features: ball bearing construction and polymer-coated shift cables, wider, dual-textured carbon shift levers, and the new I-spec II mounting system which features narrower clamps for more room on the bar, as well as rotational and side-to-side adjustability.
Like the previous rear derailleur, Shimano's brakes didn't require much in the way of design changes. Instead they focused on refinements and added power, heat-dissipation, and reduced weight. An insulated piston and insulated pad coating provide 10 percent more heat resistance. The Race brake's weight gets a shave due to a magnesium caliper and master cylinder as well as a carbon lever blade. The Trail brake gains power and stiffness from a new Servo-Wave lever with a carbon-alloy structure.
The rotors with FREEZA tech are now available in smaller sizes (center-lock only) with a lighter weight carbon spider, in 140mm, 160mm, 180mm and 203mm diameter sizes.
Shimano were also showing some wheels, but the lighting was terrible for photos, so we'll tell you about 'em and report back when we've had a better chance to shoot them. The 2015 XTR wheels feature carbon laminate construction, UST tubeless rims and come in three configurations.
The Race wheels feature a 20mm internal rim width, while the Trail version gets a 24mm rim width, and are said to be a more durable Trail riding option than in the past. For those with smooth legs and fat wallets, there is also a carbon tubular wheel set that will be ultra light and provide astounding traction. All three wheel sets come with 28 spokes front and back. The Race and Trail versions will be made in 27.5 and 29″ versions while the tubulars will only be available in 29″.
So there you have it. Shimano has finally joined the 11-speed fight, and in doing so, has raised some questions about how the modern drivetrain will fit into the way we ride and spec bikes over the next few years.
---
Did Shimano just land a haymaker?