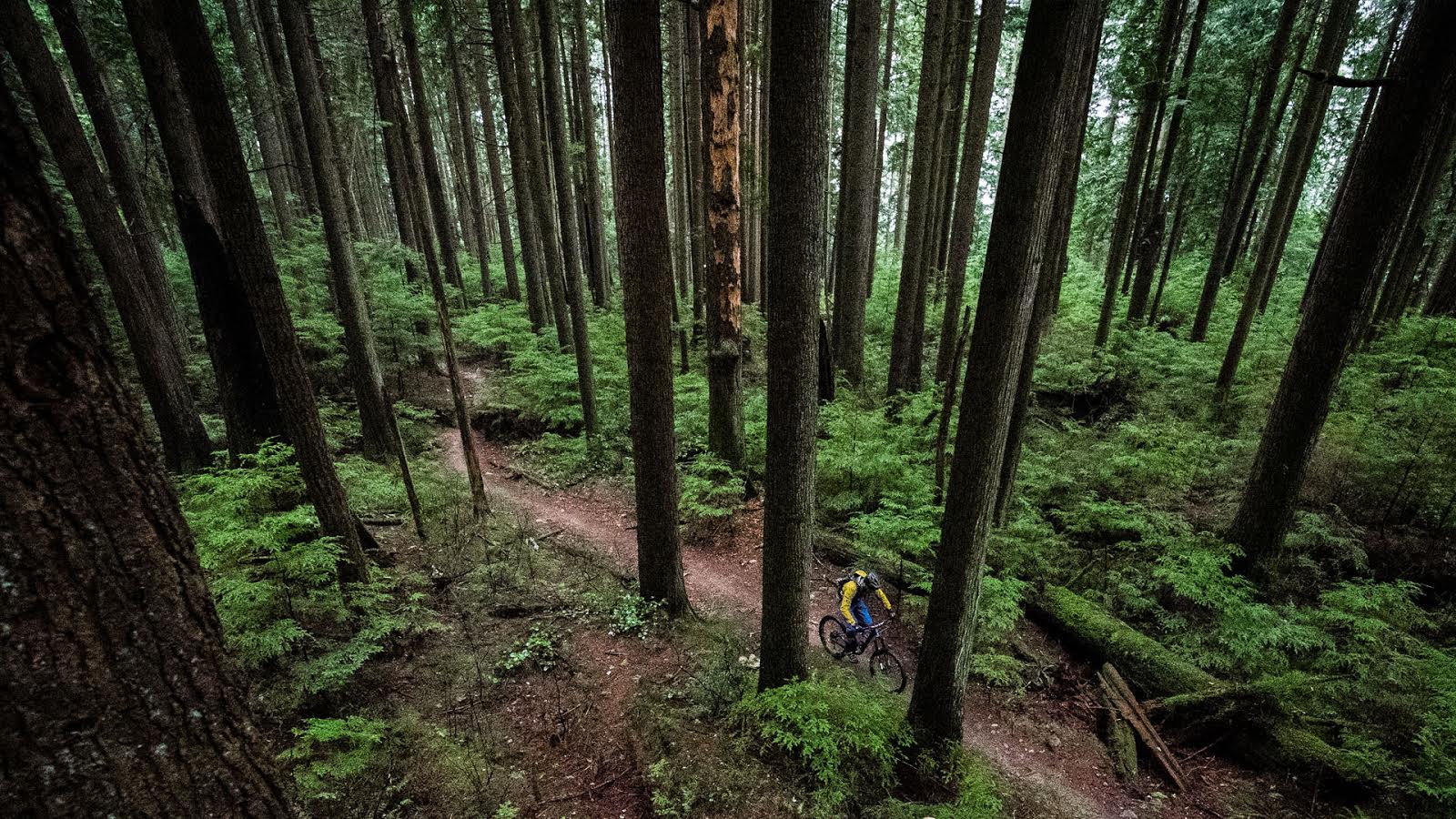 2015 Scott Voltage FR 700: Now in 650B
A couple of years ago I rode a Scott Voltage FR. I actually rode the hell out of it. Out of the box it wasn't quite what I was looking for, but with a few (admittedly quite significant) tweaks I came to really like that bike. I recently got the chance to run a few laps on the completely redesigned 2015 Voltage FR and check out some of the details that differentiate it from the little white freeride bike I still hold a soft spot for.
The original Voltage FR frame was designed to be adaptable to a wide variety of riding styles and did end up seeing use from the freeride bike its name might imply to a popular grassroots DH race rig. With the 2015 model, Scott has pushed the Voltage FR platform further in the direction of capable-yet-affordable DH racer, but with the way things have gone in the freeride market, it still fits the bill there as well. The adjustability of the original remains, but has been tweaked to offer a stiffer and more race-suitable platform.
The old Voltage had two major shortcomings: first, the frame was only available in two sizes, the larger of which equated to a Medium frame; and second, the rear end lacked requisite stiffness to resist feeling a bit noodly under hard cornering. In its shorter 150mm rear travel mode, with optional dropouts reining the chainstay in at 415mm, and a 160mm Fox 36, I really liked the Voltage as a short travel freeride bike. In long travel 180mm mode with a dual crown fork, I must admit the old bike fell flat.
Rather than worrying about such a wide range of adjustability, Scott has stuck with two travel mode options (190mm and 170mm), a sturdy rear end that accommodates both 27.5 and 26″ wheels, and three frame sizes to keep taller riders happy. The result is a bike that feels suitably stiff when smashing a berm or pummeling through a rock garden with the reach measurement to back that performance up at speed.
A Few Laps with the 2015 Voltage FR
The 2015 Voltage FR 710 that I had the chance to ride, with its 27.5″ wheels, longer reach, and 64º head angle, presented a much more stable platform than its predecessor. A bit sluggish at slower speeds, the bike came into its own once velocity increased. For DH racing this is a key change; while the previous Voltage FR was a popular grassroots race bike due to its value for spec, the 65º head angle (66º with the 160mm fork I ended up on) and short reach didn't cut it at race speed.
The bike doesn't quite feel as flickable as the previous version with the larger wheels and updated suspension curve, but this is countered by the stability required by a true race bike. I didn't get a chance to ride the bike with 26″ wheels or the shorter rear end, but am optimistic that it has potential to be a really fun park bike in that configuration. Scott's freehuckers certainly put it through the wringer. If you can find your way on to one of these bikes at Crankworx for a few laps of A-Line, I'm sure you won't be disappointed.
The wheel size issue is a matter of course at this point, but it's nice to see Scott offering 26″ compatibility for those who would like it. With a 425mm rear and and the option to shorten it to 410mm, the new Voltage's affordable price tag and stiffened up rear end will make for a great park bike. The stiffened up rear end will reduce bearing wear and ensure this is a reliable entry-level race bike.
I'm not quite sure it replaces the short travel machine I loved so dearly, but it is better situated in today's market than its predecessor ever could be. At $4250 US the FR 710 is nicely spec'd, while you can get into a Voltage FR for as low as $2250 – and that's damn cheap.
---
The Voltage is all grown up but its price tag is still innocent…