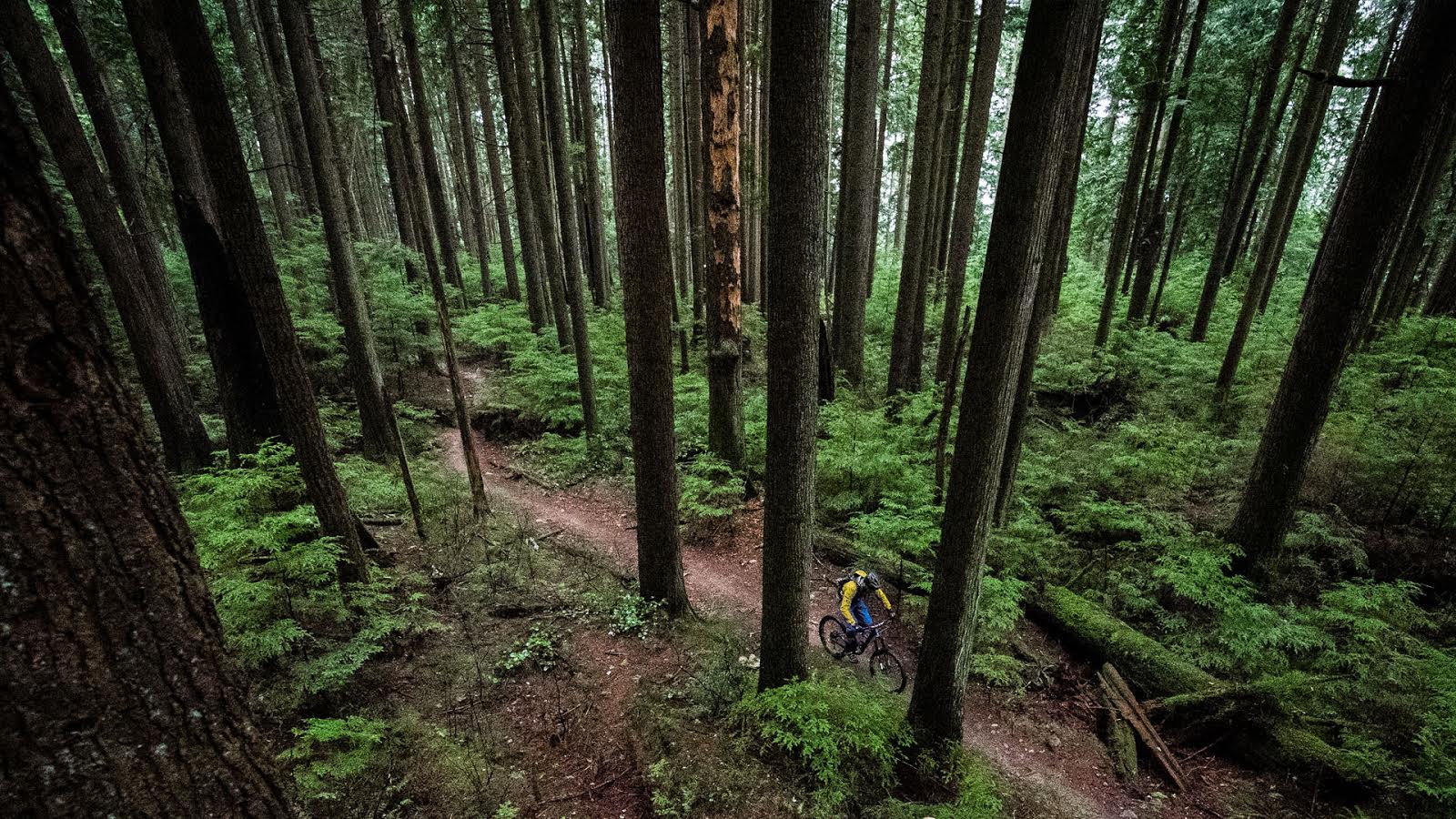 2015 Santa Cruz Nomad: Ridden in Chile
History of the Nomad 3
Santa Cruz has been cramming new nuggets down the pipe fast and furiously, and a redesign of the popular Nomad platform has been long anticipated – and overdue. Work on the Nomad actually began over two years ago, before the Bronson was on the drawing board, but Bronson's design goals (and likely the clear market demand for a bike of its ilk) were more obvious, so Nomad was delayed while they finished off its little brother.
Of the many things Santa Cruz do well, it's possible that their greatest coup in recent years was not just the Bronson's design, but the timing of its release: the first production run was sold out on day one and they scrambled for months to catch up to the demand for their 150mm trail killer.
Like the old one, the new bike had to be an aggressive descender, but capable of getting the rider to the trailhead under their own power. The prior model was a bit of a sled and tended to wallow in the middle of its travel, so snappier handling and riding higher in its travel were on the list, but how much travel to build it around? In addition, they knew that its fit and geometry had to be modernized, and in an increasingly competitive category, the right geometry is more important than ever in defining the characteristics of a bike.
First problem: wheel size. Obvious, right? Not so. Remember this bike has been in the works for over two years and like most manufacturers, Santa Cruz was still in the process of figuring out whether 27.5 was truly the way forward for this type of bike.
After building an equal number of mules in both 26″ and 27.5″ versions, they settled on the latter – but not without giving 26 inch wheels a proper chance. Nick Anderson, Senior Engineer for Santa Cruz, relayed an anecdote from a test ride during which he went back to one of the 26″ mules and afterwards set it aside and said: "that's the last time I ever need to ride that bike". Testers all spent a lot of time on both wheel sizes before making their final decision.
Finally, they aimed for shorter chain stays, partially achieved with the use of a recessed short lower link design, and a longer front center by steepening the seat tube and slackening the head tube. Other notable design cues include a 31.6mm seat tube, designed around a 150mm dropper post length and, in part to accommodate the shorter rear end, there is no FD mount: this is a single chainring only design.
This Little Nomad Goes to Market
Unlike the majority of manufacturers, Santa Cruz prefers to release a bike only once it is in production and ready for shop floors, rather than teasing everyone with the bells and whistles of a global launch and then leaving everyone standing around to wait for months with nowhere to throw down a fist full of cash.
Since converting most of their production to their own facility, Santa Cruz are now in charge of every part of the process, which will help their carbon technology to progress without worry of it being 'shared', as well as giving them the ability to control the what, when, and how many – critical aspects of timing releases and managing demand amongst different platforms.
Riding the New Nomad
You're going to be seeing a lot more of Chile in the future, and not just because of the EWS stop from last weekend. The Andes are a spectacular backdrop for a country that is, essentially, coastline and mountains. Of its 12 million inhabitants, six million Chileans live in and around Santiago, which is a prosperous metropolis. Copper mining is the leading industry, which has led to Chile's position as South America's strongest economy.
But more importantly for us, all of that mining means there are roads all throughout the mountains, providing access to huge amounts of terrain peppered with rocky, dusty trails lined with cacti, thorns, and other greenery that is very unfriendly if you eff up and need somewhere to land.
Before leaving for the trip, I heard a lot of good things about the riding in Chile, tempered each time by statements like "be ready to crash – a lot", or "it's dusty and the grip is unpredictable, good luck!"
Generally the warnings were accurate, and while we all hit the deck at one time or another (for me it was only 10 minutes in when I got really well acquainted with a culvert on the other side of a big riser), the unpredictable grip in the silt was actually more fun than it was treacherous. Lots of slithering between big rocks and slamming it around in knee deep ruts made for good testing on a bike designed to handle aggressive terrain at speed.
Not surprisingly, the 65 degree head angle and long front end felt stable when letting it out amidst the fast, loose sections, but it also felt agile and changed directions more quickly than I expected. I spend a lot of time on an AM bike with a 66.5º HT and 26″ wheels (call me retro if you like but it works for me) and while that bike is a bit more nimble, the difference is not as much as I might have thought.
I started off on a bike equipped with a Vivid Air, and finished that way, too. It soaked up big hits like a champ, and I still haven't bottomed it hard, but it is also impressively supple in subtler terrain – a desirable trait when traction was at such a premium. Some lower speed large hits will be a different test here on the shore. My setup preferences have already changed a fair bit here: I went from 195 psi to 188 in the Vivid Air, with a little less compression but similar rebound, and from 80 to 72 psi in the Pike, but the addition of a token or two will change the fork setup yet again.
The Nomad's lateral stiffness was impressive when cornering – you'll oversteer if you don't trust it to go where you point it and the back end holds its line brilliantly in choppy turns or off-camber sections. Credit must be given to the Enve M70 wheels which we were also previewing, as they were released at the same time as the bike. More on those later, but for now, the Coles notes read that Enve's newest are lighter, wider, stiffer, and more compliant.
And pedaling? Climbing felt capable. We didn't do a lot of real climbing, however – the hour long pedal we planned on was canceled when we realized we just wanted to keep bombing it down the dusty chutes and tight forested ribbons on the second day. After a few days in North Vancouver, I can say that it feels fast and efficient on fire roads (provided the Vivid Air's low speed compression is maxed) and technical climbing is decent but once it gets steep, you will be made aware of that long, slack front end. More on that later – I brought the Bubble Gum Bomber home with me for some long term mileage on the Shore and elsewhere this summer.
---
Initial reports are that the new Nomad is for real. What's your take? And how about that colour scheme? Too much Disco, or not enough Pisco?