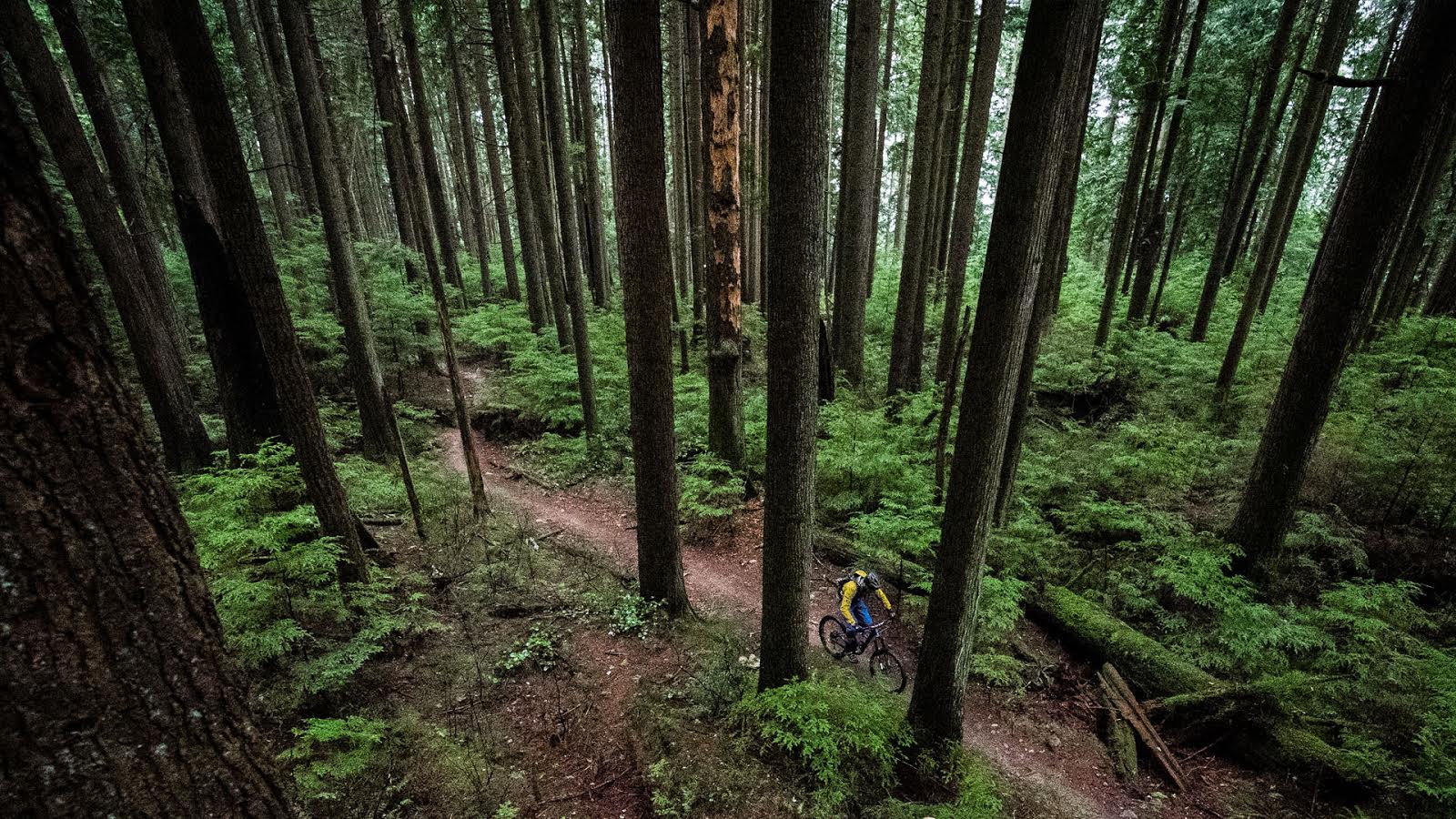 2015 Salsa Horsethief Carbon
Salsa is a name that hasn't come up too often in the mountain bike world until recently. For years, Salsa has been making the Spearfish, an unassuming single pivot XC bike, alongside its range of highly regarded steel adventure bikes. Those adventure bikes really set the stage for Salsa's brand image: fun, well thought out, and more refined yet just as reliable as their Surly brethren.
For the 2014 model year, Salsa introduced two Dave Weagle-designed Split Pivot frames, piquing the curiosity of more than just the adventure touring set. The axle-concentric Split Pivot design had already been seen on Devinci's line, with Weagle's name lending credibility to a relative newcomer to a highly competitive suspension mountain bike market. Upping the ante in 2015, Salsa has given the Spearfish and Horsethief the carbon treatment.
A few weeks back I had the chance to take a Horsethief Carbon 1 for a spin on some fine Utah singletrack. It was short and sweet, but enough to get a feel for what the short travel Split Pivot platform is all about. At 120mm of rear wheel travel, this is definitely a bike skewed toward efficient pedaling. Weagle's design is a neutral pedaler and eats up roots and rocks on the uphills.
The bike is designed around a 130mm RockShox Revelation or Fox 32, but can also be run with a 120mm Pike or 34. All of the stock builds have a 130mm fork, and the model I rode was equipped with the Revelation. A relatively short 437mm rear end makes the Horsethief a nimble handler, more playful than the average XC bike with an extra 10mm out back.
Even with the 130mm fork and supple rear end, the Horsethief is more playful XC than trail smasher. I am quite sure a larger stanchioned fork would feel better under me, but rare is the case I don't say that. I just like the dampers in bigger forks. On the flipside, my girlfriend absolutely loved the Horsethief 1 as it came, and chose to keep riding it all day.
Salsa's spec choices on all three levels of Horsethief are smart, well thought out, and good value for the money. Pricing varies from $3399 (USD) at the low end to $6899 for an 11-speed XTR build. The $4899 Horsethief 1 is conspicuously missing a dropper post, but that may not be an issue for those choosing this bike.
While the so-dark-purple-it's-almost-black Horsethief 1 was my ride out on the trail, I was able to snag a QBP's employee's custom Horsethief to look at the details. This bike had the orange-on-white frame from the XTR build, with a SRAM drivetrain and a Pike – definitely a build worth drooling over.
With the recent explosion of bikepacking, Salsa is well placed to take a step upward in the mountain bike market. Both the Horsethief and its smaller sibling the Spearfish are available in a variety of spec choices at quite competitive prices. Peruse Salsa's 2015 lineup on their new website HERE.
---