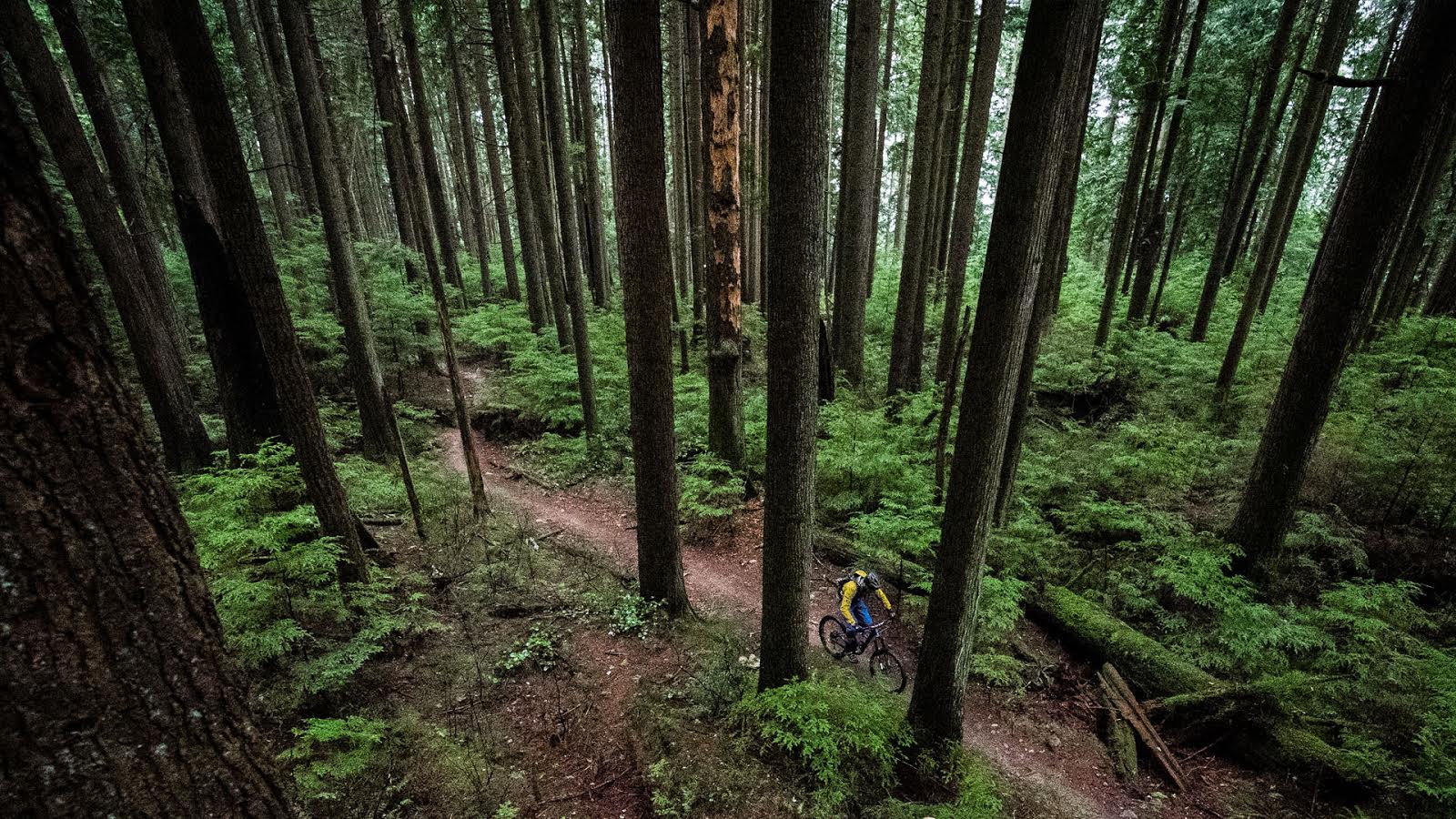 2015 Rocky Mountain Blizzard
Rocky hinted at the return of the Blizzard name on the first of April. It wasn't a joke. Rocky Mountain's Blizzard is now a fat bike with a RockShox suspension fork. Let's get straight into the details and shots of Wade and Gully shredding the new Blizzard.
The 2015 Blizzard is here, and it's fat.
From Rocky:
Designing a frame to clear the maximum tire width, while still maintaining the legendary playful geometry that Rocky Mountain is known for, is no easy task. Engineering specifically around a suspension fork meant creating an axle to crown height that optimized the additional length, while achieving a headtube angle aggressively marked at 68.5°.
Keeping tradition at hand, our signature FORM aluminum was passed down from the Vertex – ensuring a lightweight construction while maximizing the widest 4.7" tire possible. The overall goal was simple; create a true "mountain bike" feeling Fat-Bike in order to maximize fun in soft trail conditions. By maintaining a shorter- than-average top tube, we are able to make this goal a reality.
Gloss black with graphics giving a nod to the BC First Nations community.
• Wide 4.7" tires provide optimized traction and stability across snow, sand, and soft trails, giving rider the opportunity to climb steep terrain and navigate Mother Nature's natural terrain park
• Agile geometry keeps the Blizzard feeling like a true mountain bike, following the legendary ride quality Rocky Mountain is famous for
• Frame Bag (sold separately) designed specifically for the Blizzard by Porcelain Rocket, Strapless system helps keep all your gear safe and dry with water resistant fabric and waterproof zippers. Main compartment allows for jacket or food, with expandable pocket for tools and other needed items
• Rock Shox Bluto RL 100mm suspension fork with 15x150mm thru axle
• 2 x Anything Cage mounts + extra bosses allowing additional custom frame bag options.
• Custom designed Race Face 24T narrow wide single ring, featuring drive-side offset for optimal shifting performance while maximizing climbing ability
• Custom designed Race Face bashguard mounted to outboard, provides ultimate protection while allowing for easy 2x conversions – expanding versatility
• Front derailleur mount allows for rider conversion (optional)
• Sealed bearing 6-pawl heavy duty freehub system increases torque on steep climbs in soft conditions
• Internally routed full length housing
• Stealth compatible
Blizzard geometry.
Shimano, Race Face, and a symmetrical fat frame.
Enough of the details… let's get to Wade Simmons, Geoff Gulevich, and Brandon Crichton riding the big black machine.
Wade going deep!
Smashing through the pow on Mount Seymour.
Gully gets the new Blizzard sideways.
It also goes up.
Marketing guy Brandon Crichton making shapes with the Blizzard.
The mythical creature disappears again.
Return of the Blizzard.
---
Fat bikes are getting better…