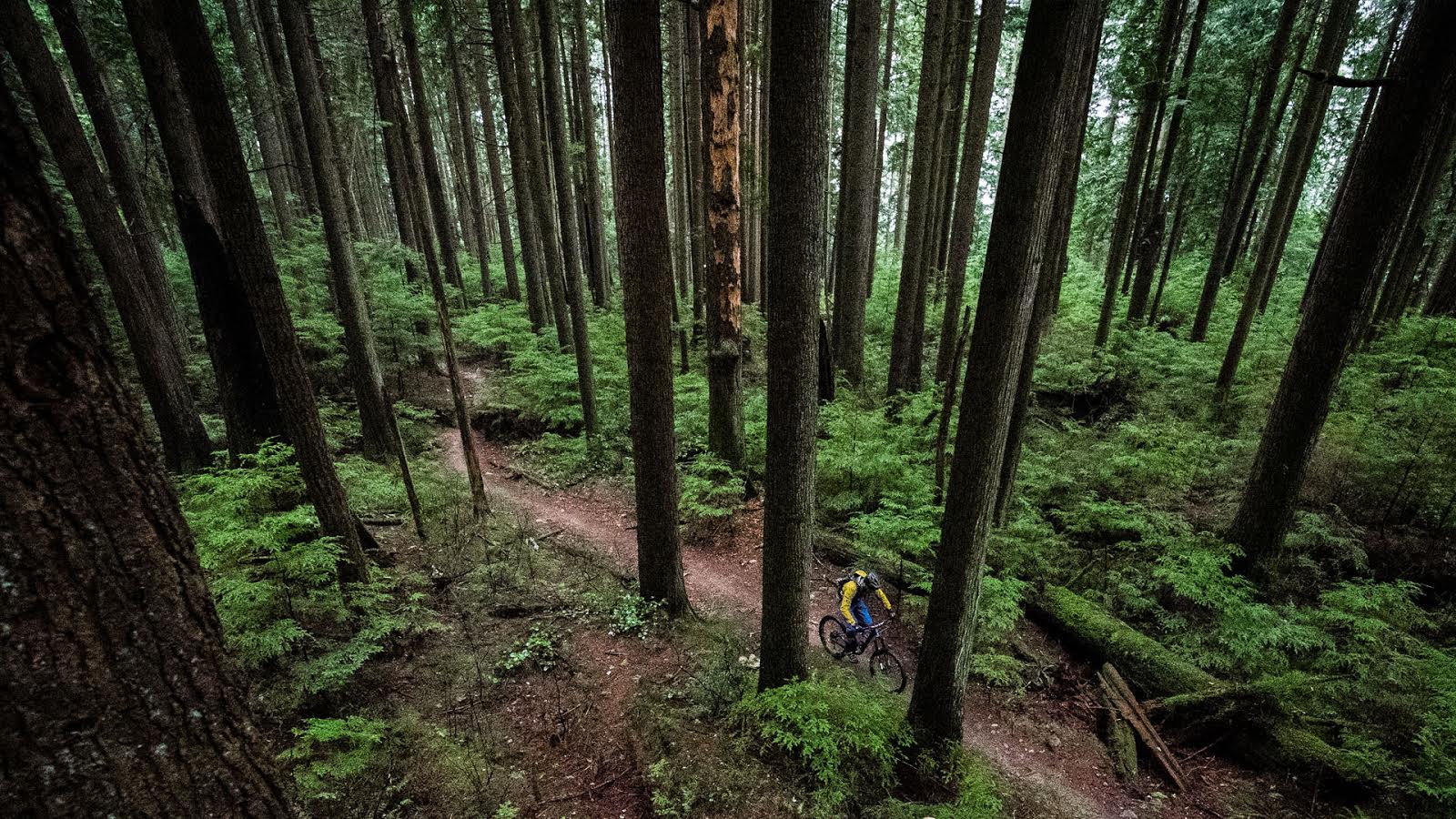 2015 RockShox BoXXer with Charger Damper
RockShox has just announced a new BoXXer for the 2015 model year. Lighter than its predecessor with the Charger damper made famous in the Pike, the new BoXXer looks slick – and now everyone gets black stanchions…
From RockShox:
For nearly two decades, BoXXer has been piloted to the top step of the podium at downhill World Cup races and freeride events more than any other fork. With such a legacy, it's no doubt the new BoXXer has already proven itself with Steve Smith's World Cup overall victory and Kyle Strait's Rampage win in 2013. The new BoXXer features the new Charger Damper™, new air and coil spring systems, Rapid Recovery™ rebound, Fast Black stanchions and 27.5" options. And guess what: the lightest production downhill fork on the market is getting a whole lot lighter.
What's New
World Cup, Team and RC models
Charger Damper™ with Rapid Recovery™ rebound (World Cup and Team)
Air and coil spring refinements (World Cup and Team)
Fast Black upper tubes (all models)
27.5" option (all models)
New BoXXer: In Their Words
"The biggest improvement for me was decreased fatigue in my hands and arms. I attribute the Charger Damper™ to being able to ride the most DH laps I ever have this summer… I did 250 laps in the Whistler Bike Park without pulling it apart at all and only did so then to see what it looked like on the inside."
-Adam Billinghurst, BoXXer Charger Damper™ test rider–1 million vertical feet of downhill in the Whistler Bike Park in 57 days last season
"…I have more confidence as it gives more traction with the new Charger Damper™!"
-Troy Brosnan, Specialized Factory Racing
"I ended up looking further ahead, because I honestly didn't care about what I hit. I ended up riding better because of it."
-Steve Wentz, BoXXer Charger Damper™ test rider
 "I can feel the front wheel like never before, amazing grip and sensibility."
-Loic Bruni, Lapierre Gravity Republic
Charger Damper™ – Built For Charging
Initially developed for the worldwide acclaimed RockShox Pike, the Charger Damper™ found its way onto BlackBox athletes' bikes during the 2013 season. Simply put, the consistency, traction and small bump sensitivity of the Charger Damper™ were an instant hit with all our riders, including overall World Cup Champion Steve Smith.
The Charger is RockShox's most refined damper, and its sealed construction with an expandable rubber bladder ensures damping consistency, reduces vibration and is almost 100 grams lighter than the previous BoXXer damper. Adjustment is easy and intuitive, with a single compression adjuster and a beginning stroke rebound adjuster with a factory set Rapid Recovery™ tune. The internal shim stacks can be re-tuned for light or firm compression and rebound settings. The Charger Damper™ equips the World Cup and Team models of the new BoXXer.
Refined To Win
Both the air and coil spring systems on the new BoXXer have been refined for a smoother ride. The Solo Air™ version found on the World Cup model features a revised spring curve and the possibility to tune the spring's progression with Bottomless Tokens. The coil sprung Team receives a new, factory set bottom out progression. The Fast Black upper tube finish and the 27.5" option for all models (World Cup, Team, RC) round out the list, delivering a new BoXXer platform bound to continue its legacy amongst riders worldwide.
BoXXer Specifications (Red=New)
Charger Damper and Solo Air Upgrade Kits
Charger Damper™ for BoXXer
Give your fork the latest World Cup winning damper
Replaces the damper in any BoXXer Race, Team, RC, R2C2 and World Cup 2010–2014 (35mm chassis)
MSRP: $379, € 337
NEW SOLO AIR™
New Solo Air™ spring with revised spring curve
Air spring tunability with Bottomless Tokens
Compatible with BoXXer World Cup forks from MY11 to MY14 (serial number later than 16T11XXXXXXX)
MSRP: $188, € 167
NEW Rockshox Bottomless Tokens
That Bottomless Feeling
Optimize by travel or easily tune your air volume in BoXXer World Cup and Pike
Quick and easy installation, Tokens thread in to top caps
35mm chassis (Pike, BoXXer)
---
Will the new BoXXer give the 40 Air a run for its money?