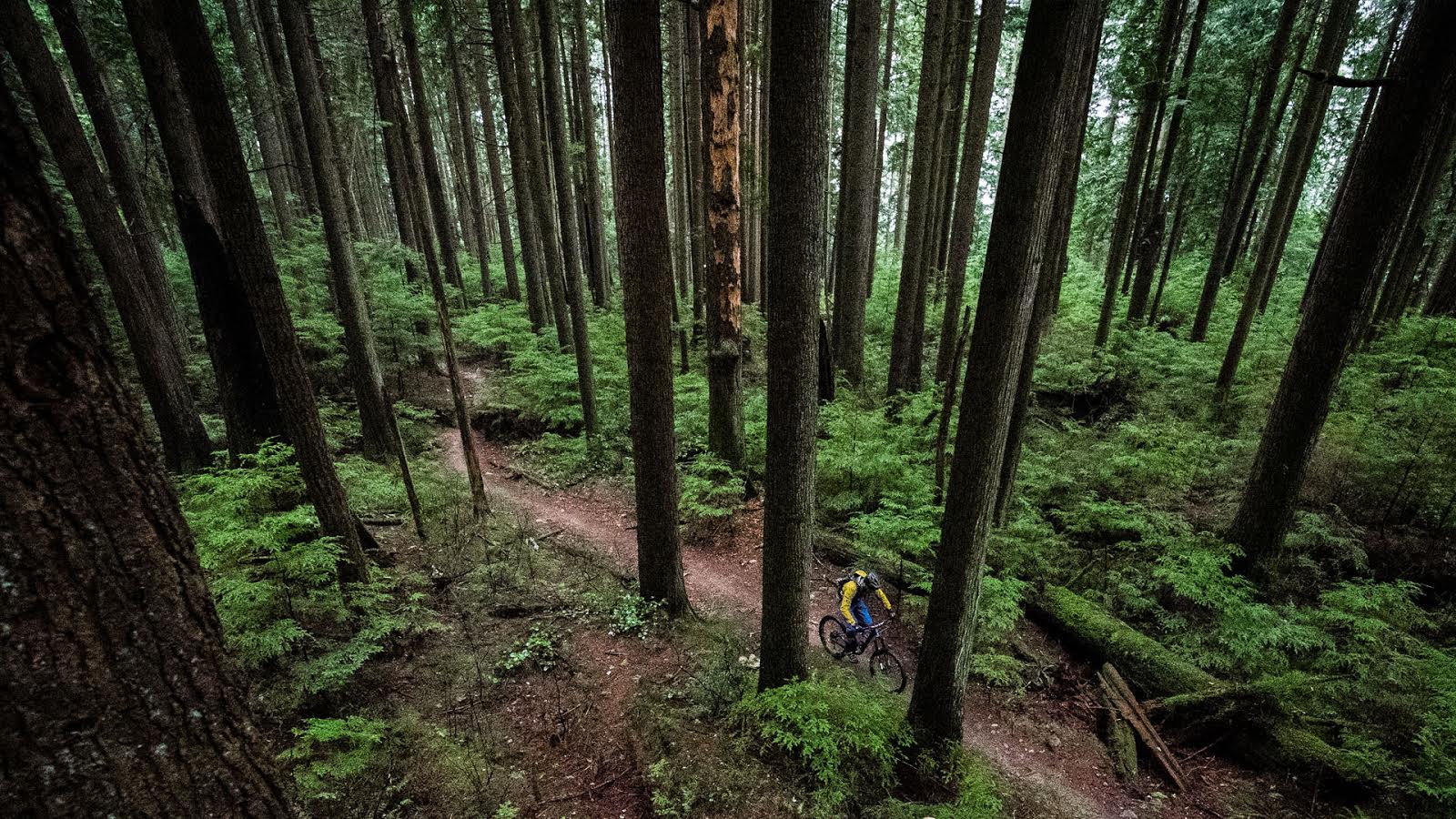 2015 Pearl Izumi X-Project 1.0
I have always had a lot of appreciation for Pearl Izumi footwear. Last year I reviewed the X-Project 3.0 shoes and was impressed with the build, the quality of the uppers and the light weight. However I did have a concern with the plastic ratchet used and its position on the side of the foot, due to it's exposure to getting beaten by passing rocks and stray stumps. The X-Project line is designed to be reasonably comfortable to walk in, while meeting Brian Lopes' power transmission needs.
I'm sure at the time the PI designers were grinning knowing what they were planning to unleash for 2015 as my main concern has been answered. For 2015 PI now uses the BOA system placed on top of the foot for the X-Project 1.0 and 2.0.  For the X-Project 1.0 they have not just one, but two BOA ratchets per foot. Double BOA! The X-Project 2.0 combines a single BOA ratchet for the upper foot with a velcro strap lower down. I have been riding in new X-Project 1.0 for the 6 weeks now.
That double BOA may seem excessive at first but the ability to tune how tight the shoe fits around the forefoot independent of bridge and ankle has been welcome. My feet have a are thicker near the ankle compared to my forefoot, so I sometimes struggle with fit. Having that extra adjustability and security with the dual BOA system means that you tighten them at the start of a ride and don't touch them again until you are ready to take them off.
The uppers have been changed to a one piece seamless construction which combined with the BOA closure makes for a very comfortable fit that conforms to your foot. The uppers have a bit more ventilation now will be great for summer rides but for current conditions a wool or wind proof sock is key to avoiding frozen toes. The toe box has some thicker rubber protection around it to ward off rocks and such like but the overall build is a bit lighter and slimmer than something like the Giro Terraduro. I wouldn't term this an enduro shoe and I don't think PI would either. The X-Alp range of shoes might be a better choice for those looking for more protection.
A quality insole can provide next level fit but some companies treat it as an afterthought. The X-Project 1.0 comes with the 1:1 Insole System which can be custom tuned to your specific fit requirements. Using some simple wedges that slide into pockets in the insole the arch and 'varius cant' (forefoot angle) can be tuned. For anyone this is a really handy feature and the inner sole can be purchased separately for $40 USD.
The well-designed sole is carried over from last year. A carbon plate forms the base with moulded on hollow lugs capped off with tacky rubber. They have a surprising amount of grip and their moderate stiffness allows for comfortable walking. The rubber in the mid-sole area provides some purchase when you can't clip in. The nice long cleat slots allow me to run my cleats further back (if you ride clipless off road seriously you need to try this).
With a new pair of shoes it is very rare for everything to feel right from the start. It usually takes time to tweak and probe to get things right. The slipper-like upper and the tuneable insole felt great right out of the gate.
I've had no hot spots, hot flashes, foot fatigue or any issues to report back. I've done long rides, short rides and a 3 lap day with some big fast rough descending on the North Shore. The shoes are standing up to the abuse of hiking back up rocky chutes and being put away muddy. A quick brush off gets them looking good again and they also seem to dry quickly.
PI shoes use a low volume last compared to other brands, so they fit smaller than you might expect. I usually wear a 44 in euro sizes and I've bumped it up a half size for this shoe and it fits bang on. Keep that in mind if you are unable to try the shoes on before purchasing.
The Pearl Izumi X-Project 1.0 are my new favourite shoes. I think they look great in the stealth black and Mandarin Red is also available. The fit is awesome, the soles balance pedalling efficiency with comfort and they seem to be standing up to the abuse of rocky hike-a-bikes. This comes at a price but the features and next-level fit justifies the $320 USD price tag. The X-Project 2.0 has a similar upper and an identical sole but one of the two Boas is replaced with a Velcro strap. The 2.0 retails for $240 USD and also comes in a ladies version. 
---
Are you the type to drop $340 on a pair of shoes just to get dirty in?