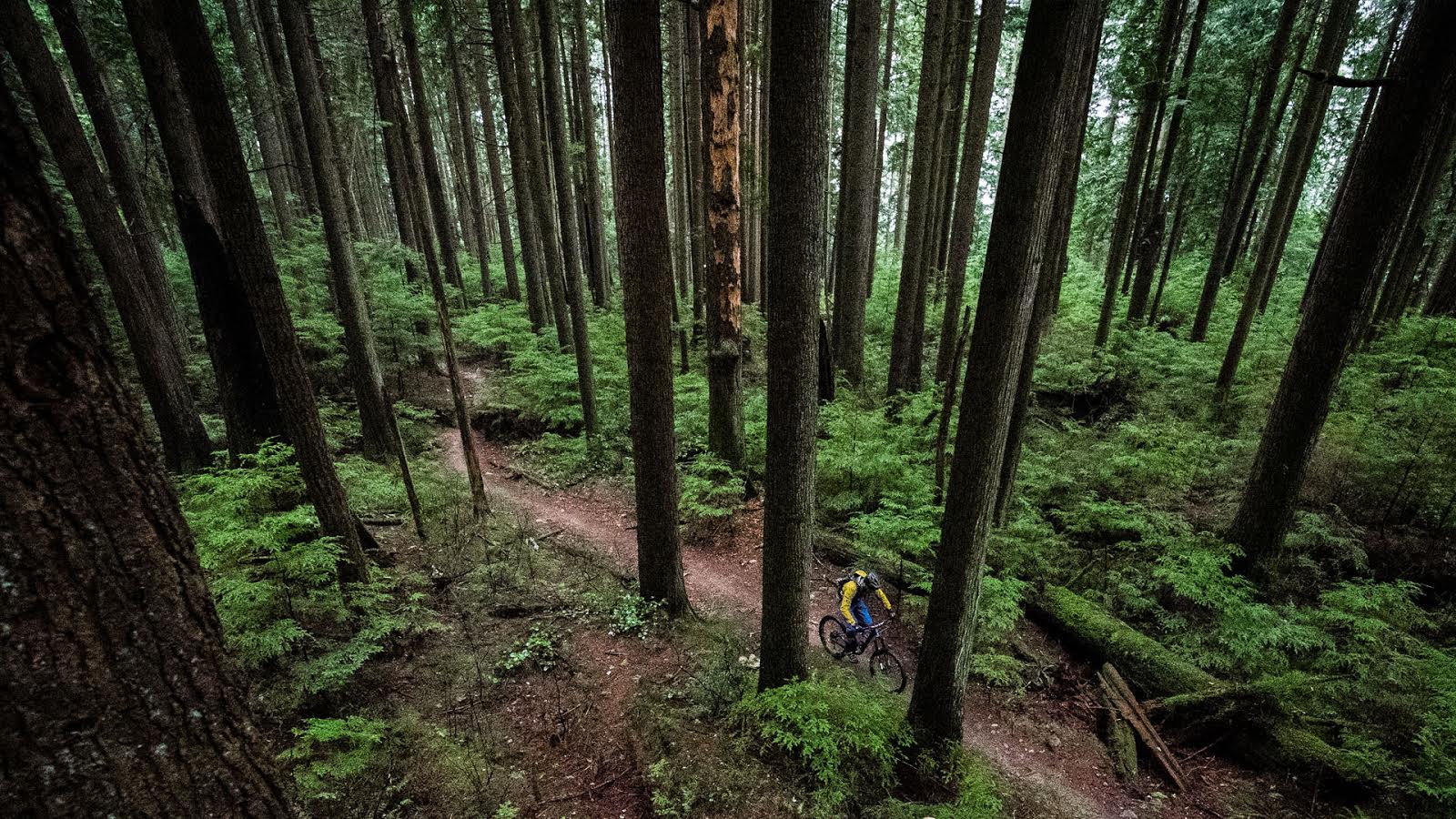 2015 Norco Range 7.1 – NSMB Intern Bike
As with all things that are new; people, innovations, locations, objects – an introduction is in order. For the next half year or so, Matt Lee and myself will be regularly riding "intern bikes." One objective is to review these bikes, but they'll also help us test other components, tell stories, and maybe find some adventure. So here's part one of our usual two-part review format, with some initial impressions and a look at the layout and component choices. Check the hashtag #InternBike on Instagram to see where these bikes are taking us.
---
Last week Todd Hellinga brought us a look into the new Norco Sight Carbon. While the Sight is suited for riders who like to focus on both the climb and descent, the Range puts more emphasis on the descent. With a 66° head angle (a full 1.5° slacker than the Sight), 160mm of travel (vs 140 for the Sight), 780mm bars and a 60mm stem, the Range is ready for aggressive riding right out of the box.
So far I am feeling comfortable on the Range; the descents feel good, and the bike is quite playful. It's seen days in the park, on the Shore and over fast loam. The 780mm bars felt great in the park and on fast sections of trail, but I have since swapped for a 720mm Chromag Fubar Acute. The 780's had me wandering on the climbs and it didn't feel nimble. I'm 170 cm (5'7″) and that feels like more bar than I need.
Peruse the following photos for an overview of the build and some first impressions.
---
With many bikes having "boutique" pricing these days, it's nice to see a bike under $4000.