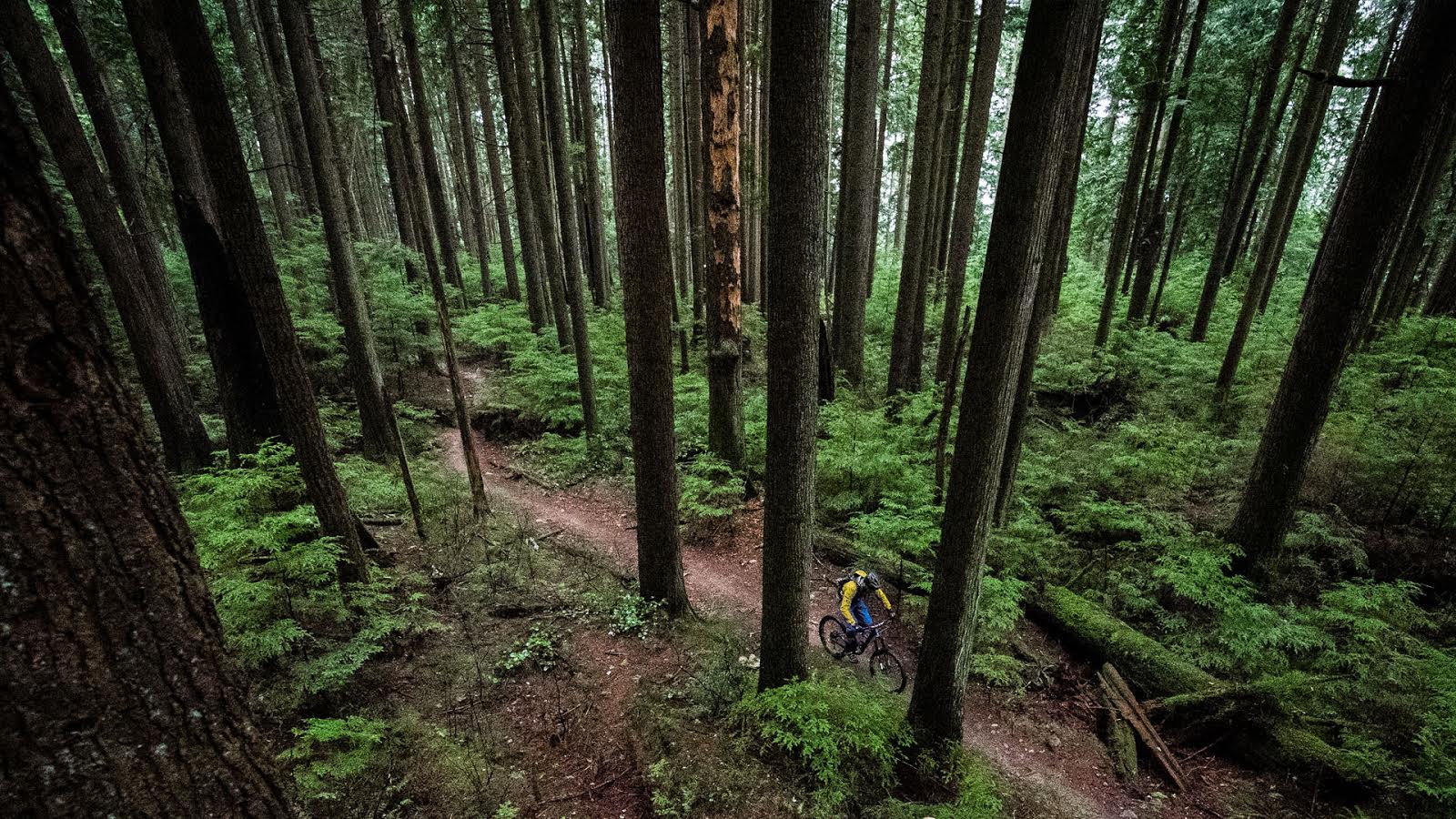 2015 Mavic Drift Winter Shoe Reviewed
Winter riding isn't any fun when your feet are cold. When they start to numb it becomes difficult to ride well and soon the love is gone. Toasty feet will keep you smiling – and the expectation of comfort will have you on the trails more often.
The Mavic Drift shoe is equipped with a Gore-Tex membrane designed to keep the water out, along with some insulation to banish the cold. Another distinctive feature is the neoprene gaiter that wraps around your ankle for extra protection from water, mud or snow.
What I first noticed however was the aggressively lugged sole. There's no mistaking this for a road shoe, and the grip in slippery conditions is better than any clipless shoe I've used.
Pressure on your foot is the enemy of cold weather performance so I opted for a size up. Choosing the wrong size puts footwear at a disadvantage but the Drifts fit well enough to overcome this handicap. The three velcro straps allow you to cinch things down as firmly as you'd like when performance is needed but I can back them off when it's too chilly.
My first few rides wearing the Drift were below freezing and, wearing only one pair of socks, my toes never felt cold. I haven't experienced any temperatures below -3˚ Celsius (27˚ Fahrenheit) so I can't be much help there yet but the performance thus far has been encouraging. Once I get into some colder situations I will update this article.
Once the cold snap was done the monsoon was on. Warm temperatures with lots of precipitation can make dressing a challenge and I wondered if the shoes would be too warm – but they were just fine. Riding in wet conditions, through puddles and with water splattering up from the front tire, my feet stayed nice and dry – but I needed a nastier test.
I started out on a ride that never would have happened if I wasn't testing these shoes. The sun was already low in the sky and it was raining. Hard. Sideways. The trails were empty and I questioned my sanity more than once. To begin with everything was fine. I climbed in the rain for 45 minutes and my toes were dry and happy. At the 60 minute mark my forward descending foot started to feel damp. Once I got home and removed the shoes both feet were damp, but my front (right for me) foot was significantly wetter. I've seen comments elsewhere blaming the water entry on the gap between the gaiter and the shoe – which I was quite careful to wrap securely. I can't yet be sure the water came in there – but the fact that any water got in on a 90 minute ride is disappointing.
Riding performance is excellent with one small exception. The sole is stiff but not unforgiving and it's comfortable to walk in as well. Power transfer is great and the sturdy velcro straps allow you to move the bike with subtle inputs on the way down. Unfortunately the cleat channels are aimed at the XC market and I wasn't able to slide the cleat back to my preferred location, heel-ward from the ball of my foot. I haven't yet determined if I can modify the shoe without compromising the water-proofing to accomplish this.
In Canada the Drift shoe is available at MEC for $230. They can be found online in the US for under $200. The performance, fit, warmth and construction of the shoe could justify this price tag, but the disappointing wet weather performance might make it tougher to swallow. For shorter rides in moderately wet conditions you'll likely stay dry but if you regularly go for long rides when it's raining hard you may end up a little soggy.
---
Do you just deal with wet feet or do you have a solution that keeps the water out?