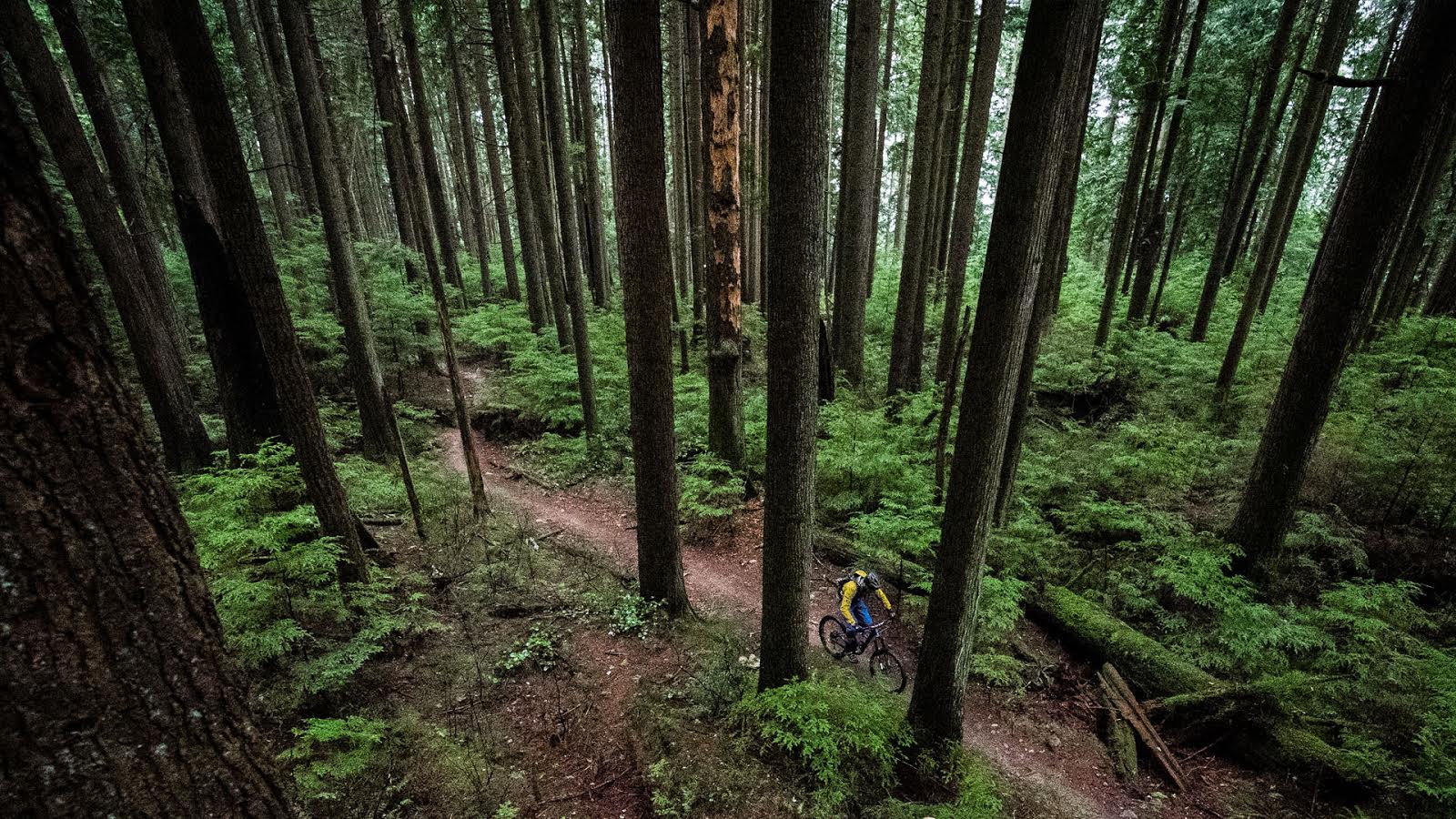 2015 Ibis Mojo HD3 – First Impressions
Jon Harris travelled to California to visit Ibis in November to get a first ride on the new Mojo HD3 – and he came back impressed. Geometry and suspension tweaks answered a lot of the questions riders had about previous generations of Mojo HD. The cockpit is now longer, the stays are shorter, the overall wheelbase is only slightly longer, it apparently climbs better; and now it bounces a full 150mm/6″ with 650b wheels.
If this sounds to you like it's aimed at the *cough* Enduro market, you are clearly well caffeinated today. Anne Caroline Chausson was on a pre-production version of the HD3 at the Whistler EWS, and it seemed to meet her needs. She was third in Whistler and then she won the last round in Finale Ligure convincingly, taking first in every stage.
You might be thinking that ACC could win on an early ProFlex – and you are probably right. So we'll be putting a rider from the mortal ranks aboard, to see if the bike can help one of us achieve other-worldly results.
Features (from Ibis web site)
650b (27.5″) wheels
The most advanced version of the dw-link suspension on the planet
6" (150mm) of rear wheel travel
Carbon fiber monocoque frame and swingarm
Weight for the frame and shock, size large, matte finish: 5.9 lbs
67 degree head angle with a 150mm fork (66.6º with 160 fork)
Shock specs: Fox Float CTD Adjust Factory Series with Kashima Coat, 7.875″ x 2.25″, 175lb boost, med velocity, med rebound, LV can, .92in3 volume spacer,
Optional shock: Cane Creek DBinline
ISCG 05 compatible with removable adapter
Threaded bottom bracket
Super versatile internal cable routing including internal dropper routing.
Optional polycarbonate down tube cable guard
Dual row angular contact bearings on the drive side of the lower link that have less play than standard sealed bearings. Preload adjustment is not necessary. Large 28mm x 15mm x 7mm radial bearings on the non drive side for stiffness and long wear
Having ridden some of the slacker examples in the 650/150-165mm travel category lately, I'm curious about how the HD3 will measure up going down. I have already noticed and appreciated the roomier cockpit – but I haven't yet had the bike off road. Time to hit the green room for a little testing work.
In XTR Werx trim the HD3 is priced at US$7900.The priciest build is the $9200 XTR 2X.  For $3950 you can pick up the same frame with a very capable build. That is a steal when you consider the frame only price of $2900. For more on the Ibis Mojo HD3 click here.
---
Does an AM machine that is a little steeper have you reaching for your credit card or looking elsewhere?