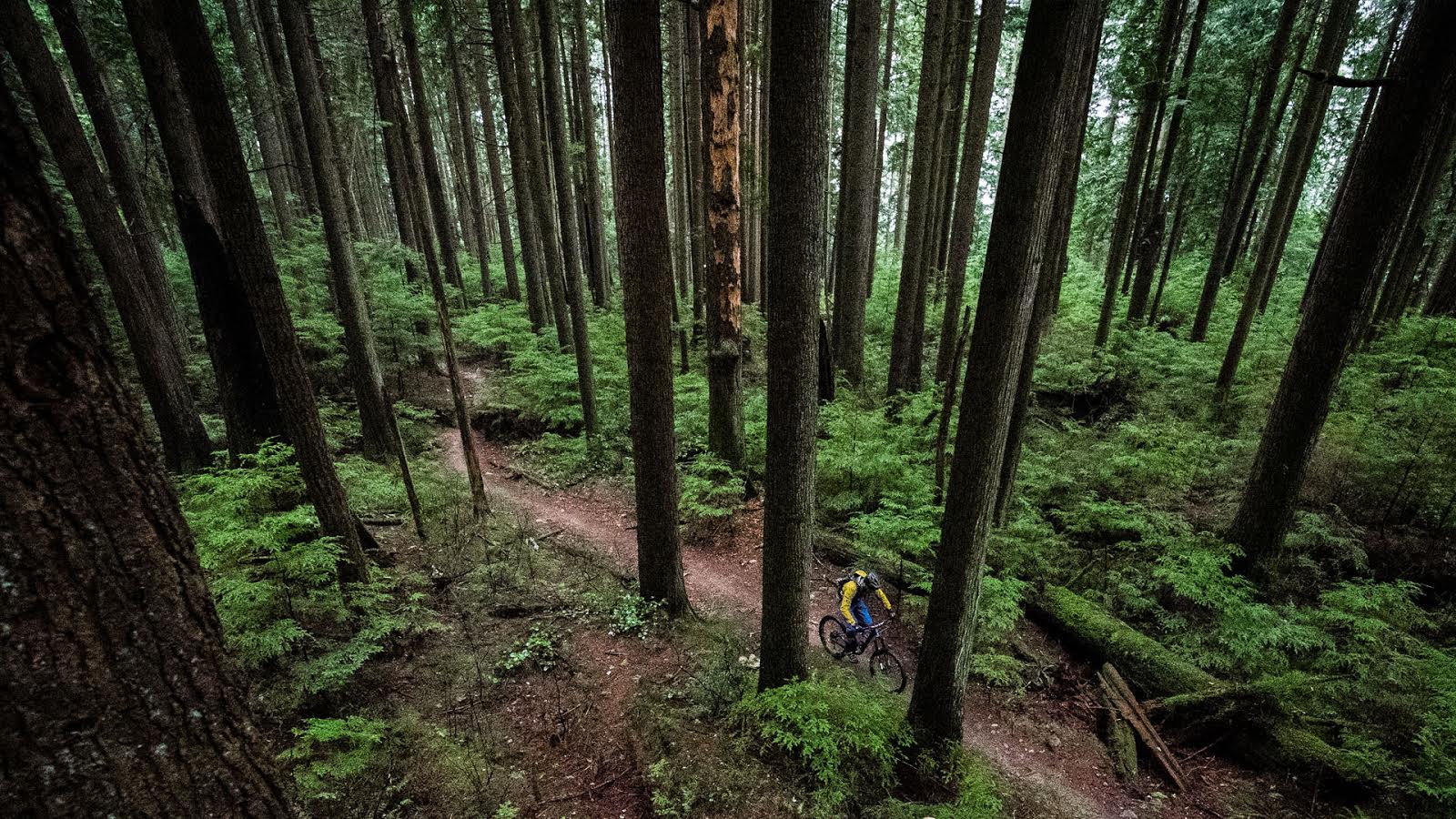 2015 Devinci Carbon Spartan
"Race it on Sunday, sell it on Monday" is the old NASCAR adage and Devinci certainly seems to have signed up to this ethos with the Carbon Spartan. When you have riders like Stevie Smith on your bikes and the ability to build bikes in your own factory in Quebec then why wouldn't you.
The Spartan is a bike that was born from a racing project and with the lines of the Spartan being very similar to the one-off Worlds bike that Stevie Smith raced, you'd be correct in thinking that these bikes are somehow linked. At the end of 2012 the project on the Worlds bike started so Stevie would have a race bike ready for the 2013 World Champs in Pietermaritzburg, South Africa. Around the same time Devinci was also seeing the rise in popularity of Enduro bikes in Europe and wanted a bike to suit this growing market, which would become the Spartan.
The Spartan project may have started in parallel with the Worlds bike and the silhouette is very similar between the two bikes, but the Spartan was developed separately and has some distinct differences purely based on the riders it was intended for. While the Spartan isn't built like a wet noodle, if you are not slamming into a berm on a 4 minute race run at warp-factor-Stevie you can afford to slim down things like shock mounts, linkages, chainstays, and bracing, plus the pedaling characteristics between the bikes are designed to be quite different too.
The aluminum version of the Spartan was introduced earlier this year and has already seen the top step of the Enduro World Series podium under Damien Oton. Given Devinci's recent carbon fetish it was only a matter of time before we saw a fantastic plastic version of the bike and we got our hands on one for a closer look.
The geometry looks suitably slack for aggressive riding with 4 frame sizes available.
Prices for the Spartan range from the aluminum framed Spartan XP at $3899 to the Spartan Carbon RR at $7499 with frameset only options as well. The aluminum framed bikes are available now, but you will have to wait until October before you can have the carbon frame in your hands. Full specs are available on Devinci's website.
---
With 165mm of travel, 27.5″ wheels, low standover and Enduro race ready geometry the Spartan looks ready for battle.