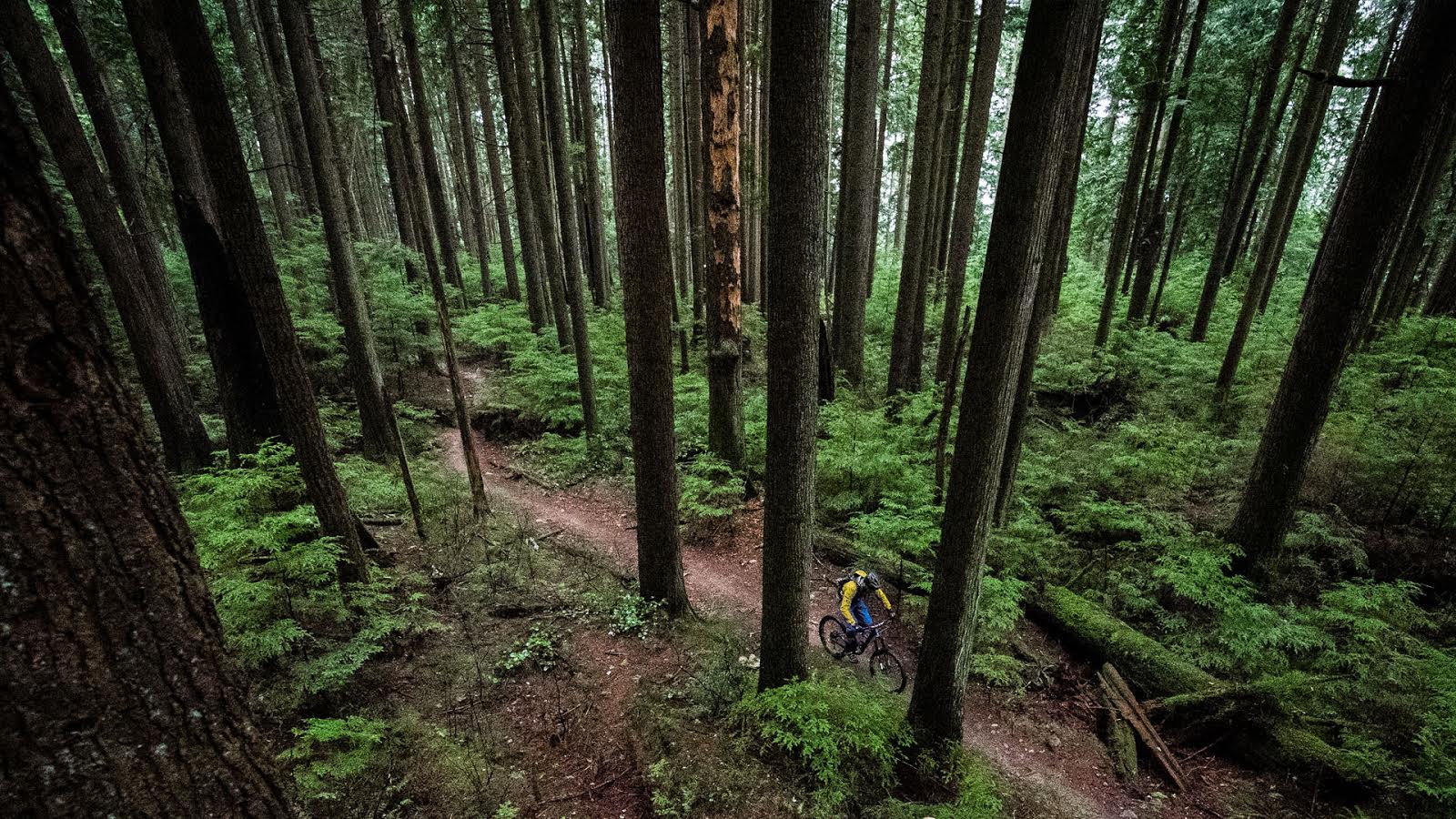 2015 Canfield Balance
The world of patents is a funny place. You have to play your cards very carefully or someone else can snatch up your ideas. As a result, designers brew up plans that can't see the light of day for fear of having their ideas ripped off.
The Canfield Balance is one of said projects. We ran into Lance Canfield cruising the grounds at Sea Otter on this pre-production model and had to snap a few shots. Lance has been sitting quietly on this design for a couple of years, waiting for his patent application to get to the point where he can safely show the frame off.
Lance told us he built the Balance to be his "go-to" bike for any kind of ride – when he isn't sure if he is being taken on an all day pedal or a big hitting downhill ride. Having moved the Canfield clan up to Bellingham from Utah, Lance knows the Pacific Northwest can certainly provide that variety.
The Balance will be sold as a frame only or as a frame kit with fork and shock plus a compliment of the Canfield cranks, pedals and wheels if you so desire. Watch for more details this summer.
---
Note Lance didn't once mention the word "enduro" to us. This one's just a mountain bike…