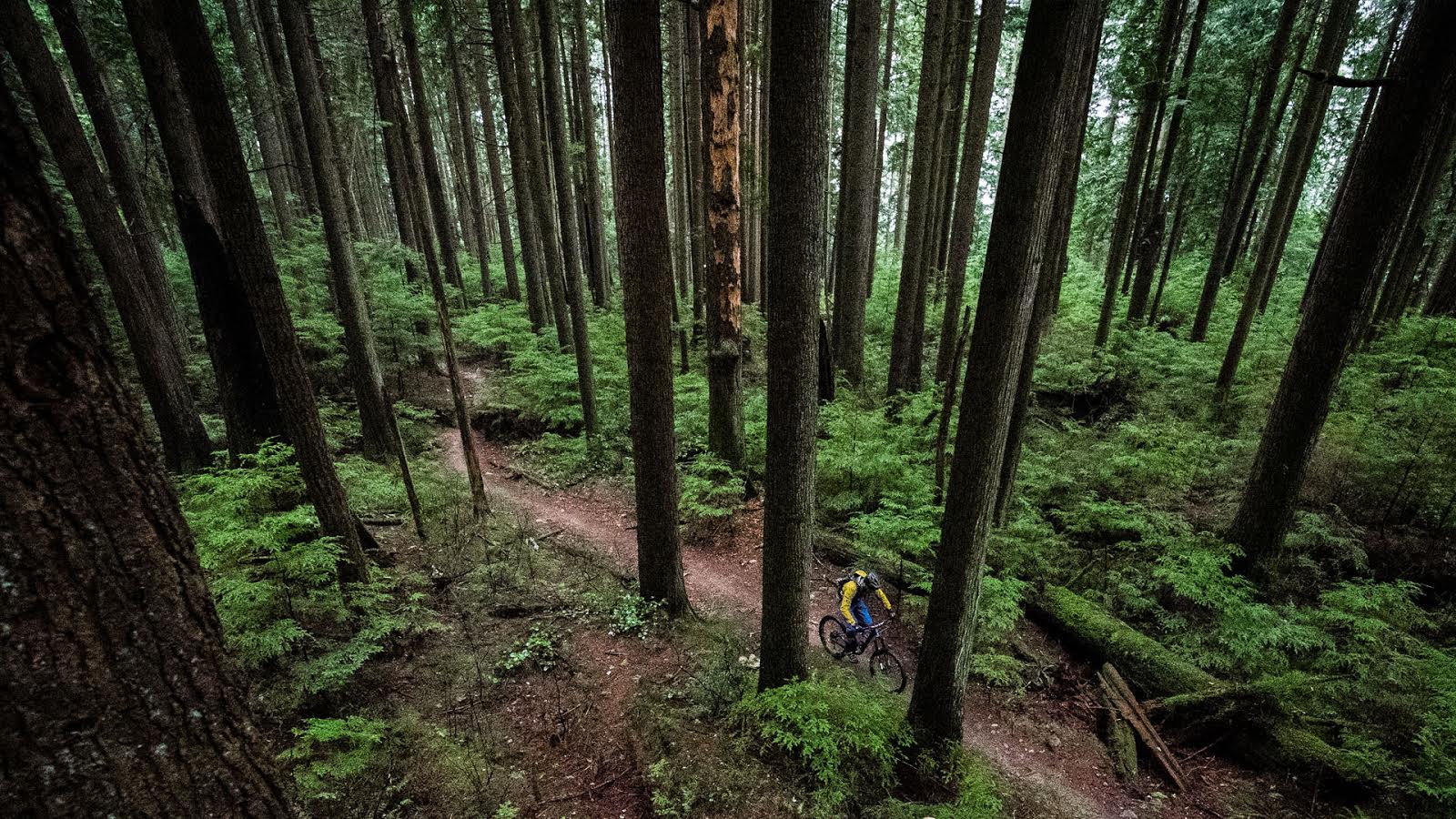 2014 Specialized Stumpjumper Expert Carbon EVO 29
When presented with the opportunity to review Specialized's 2014 Stumpjumper FSR Expert Carbon EVO 29 I jumped at it. Spending some time with the Expert EVO 29 would afford me a number of new experiences – riding a carbon frame off road, putting some miles on a 1×11 drive train, and trying out Rockshox' updated Pike fork – on a platform I know and love: the 29er trail bike.
After my first ride, I sent a note to NSMB content manager Morgan Taylor that my review was done. In fact, I had two versions of the review, ready to go, both of which were two words long:
Holy shit.
Or, alternatively: buy it.
I had never had such an OMFG response to a bike. After a cold shower, I sat down to figure out why my initial reaction had been so positive, and came up with two things. Firstly, geometry-wise, the Expert EVO 29 is eerily similar to my personal ride – a pre-production Banshee Prime 29er – and I felt comfortable on it immediately. Secondly, where my Prime was cobbled together on a tight budget, the Expert EVO 29 is spec'd to shred, and weighs an astonishing seven pounds less than that bike, even with aluminum rims.
Thankfully, Morgan ordered me back out on the trails for further testing in hopes of eliciting a more thorough review, and I am only too happy to oblige. Don't get me wrong, I love my Prime – but it's like her hot younger sister just showed up, and I have a two month hall pass to see how the other half lives.
Check back in later this Spring for my full review of the platform. In the meantime, here's a quick overview of the bike and some of initial impressions.
---
While the recent Stumpjumper 650B announcement likely indicates the end is near for 26" Stumpy, the 29 will go on and that's a good thing.