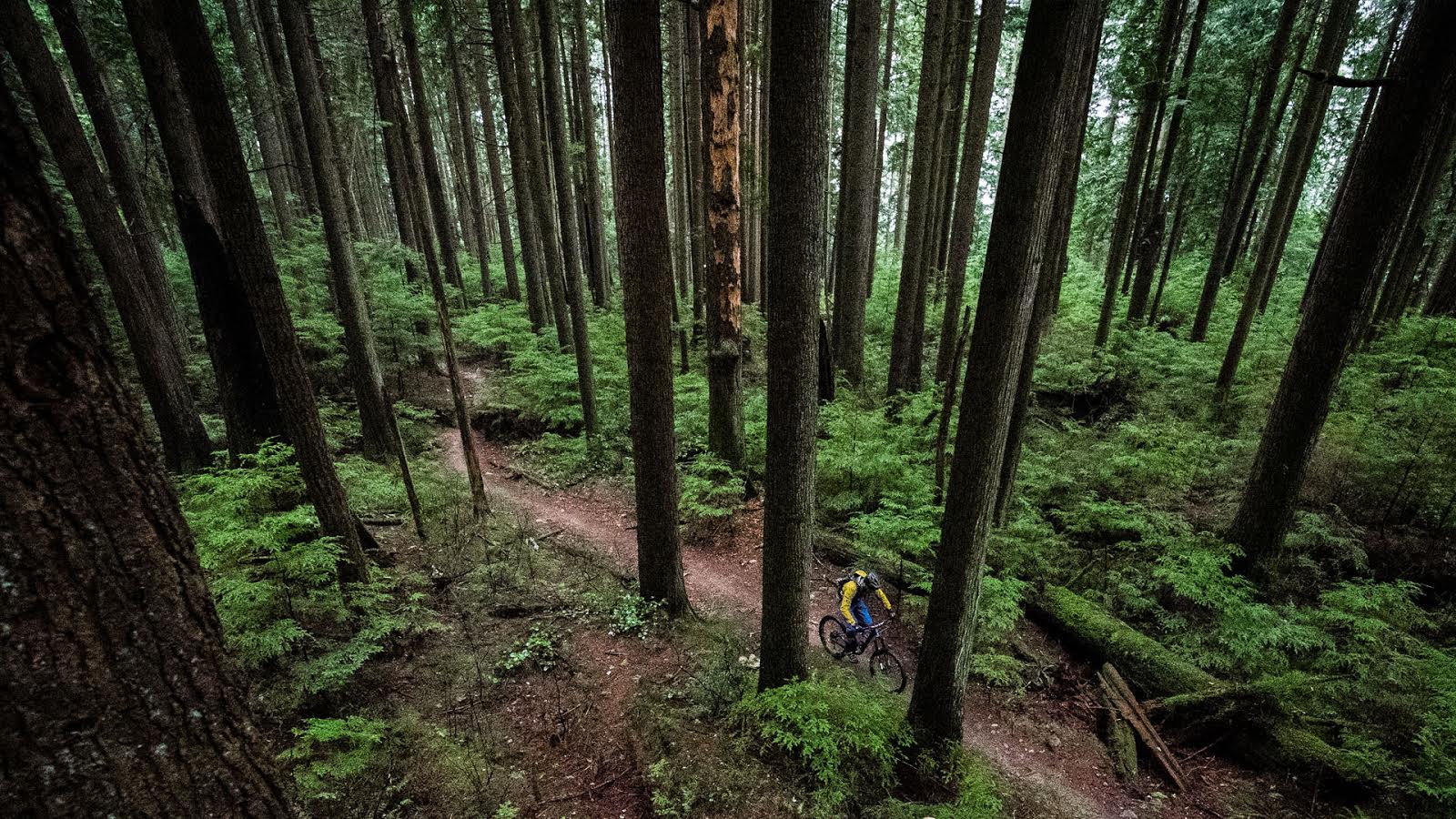 2014 Carbon Rocky Mountain Instinct
Last August, Rocky Mountain launched the aluminum Instinct at Eurobike. This was the second bike in the Rocky lineup to feature Ride 9 adjustable geometry, and its thunder was stolen by the 650B Altitude launched just a couple weeks earlier at Crankworx. The Instinct was a sleeper hit though, and has proven popular at dealers in Europe and North America.
Fast forward to June 2013 and Rocky was ready for a true launch of the new carbon version, taking advantage of the opportunity to show a group of hungry journalists their new North Vancouver facility and to shred some freshly buffed trails. I stumbled the four minutes down the hill to Rocky's new office and joined an international crew for a ride in my back yard…
We have a 2013 Instinct 970 on long term test and I rode that bike enough to conclude two things: first, the value for money in spec is really good with these bikes; and second, the Large frame fit on the small side. For the launch I lined up an XL frame to see if a 625mm horizontal top tube would feel better than the 600mm on the Large.
With just a short time on the carbon Instinct I am leaning toward thinking the XL frame is more suited to my fit and riding style. I rode the bike in neutral setting for this ride which bodes well for dropping it into one of the slacker modes which will shorten up reach a touch. The BC Edition bike is a great addition to the Instinct family and it's great to see another well-engineered and well-spec'd bike make its way to the showroom. We should be seeing the carbon Instinct in shops in October…
---
Does the carbon Instinct tickle your fancy? What about that new BC Edition?