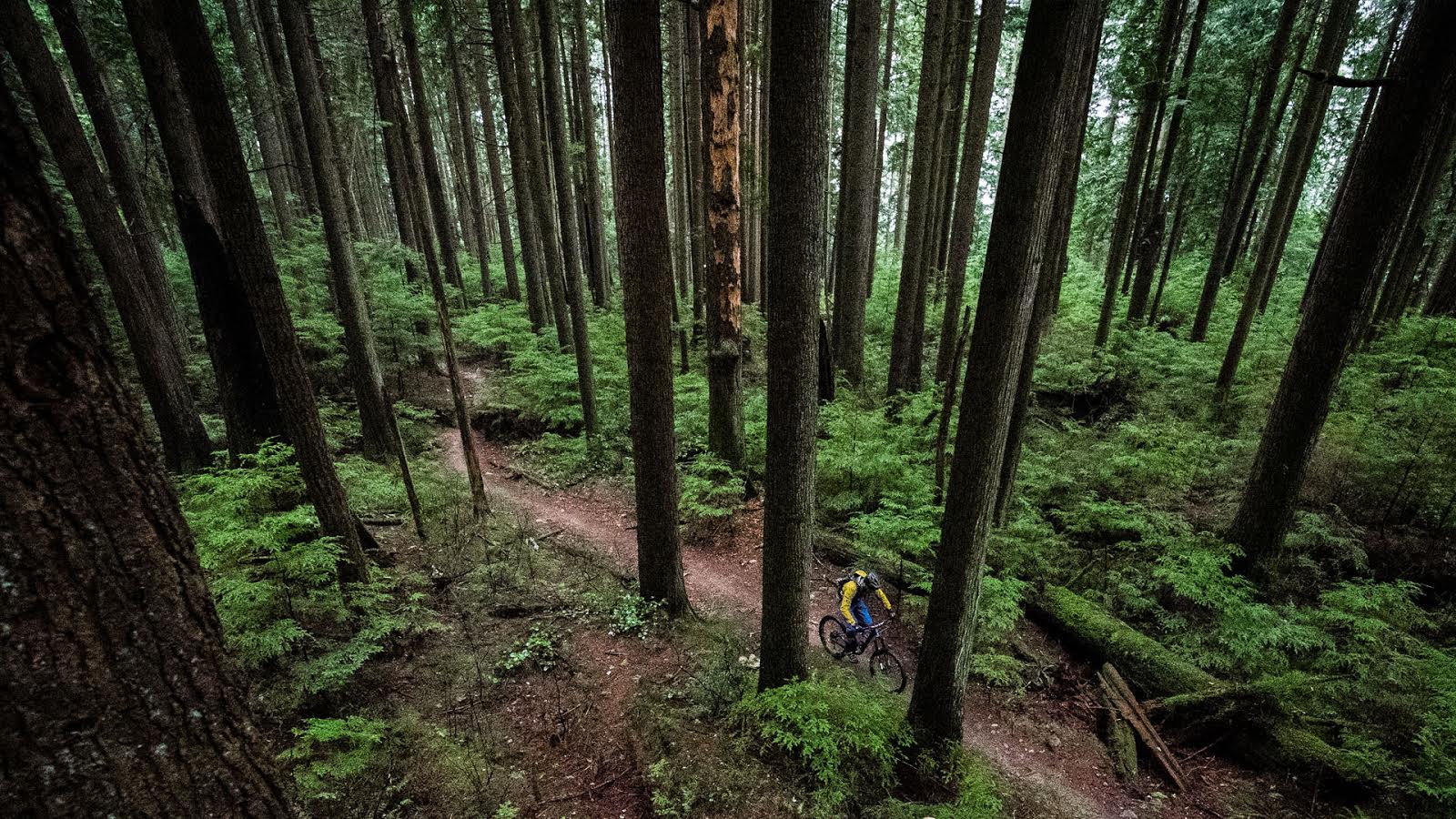 2014 Ibis Mojo HDR 650B – With Ibis 41mm Rims
Drooling is inevitable. The carbon-framed Mojo is one of the nicest looking trail bikes there is. All swoopy lines and gentle curves, it beckons you to saddle up. While they can't identify Canada on a map, any America's Next Top Model contestant will tell you that when you look better you feel better. And when you feel better you ride better. The 2014 Mojo HDR 650b will make anybody look fierce.
With 130mm of travel and a 67.1 degree head angle this Mojo sits comfortably in the trail category.  Or does it? When 26″ wheels inevitably come back in fashion you'll be in good shape with this frame. The bike is convertible to 26″ with a dropout and shock swap and it morphs into a 160 mill machine.
If you've never ridden DW link, it may take some getting used to. Bikes designed around Dave Weagle's flagship platform tend to sit higher in their travel than most designs and the feel isn't as obviously active or plush, but you find yourself carrying ample speed, in control and without much fuss. I haven't spent enough time on any DW Link bike to be a disciple, but maybe this is the one.
I only have a few rides on the bike thus far so I'm going to collect more info before I spill about the ride. For now here are some shots and details about the bike.
In Canada the Mojo at this (XO1) spec level retails for CDN $6248. Upgrading from Stans to the new Ibis carbon 741 rims adds $892.62 and a LEV dropper (or the Thomson) adds $408 for a total of $7549. In the US those numbers are $5599 + 365 (post) + $799 (wheels) for a total of $6763. Aside from the post upgrade, this looks like great value on either side of the border.
Stay tuned for the ride review after I spend some time on the dirt.
---
Is this the 650b bike you've been looking for?