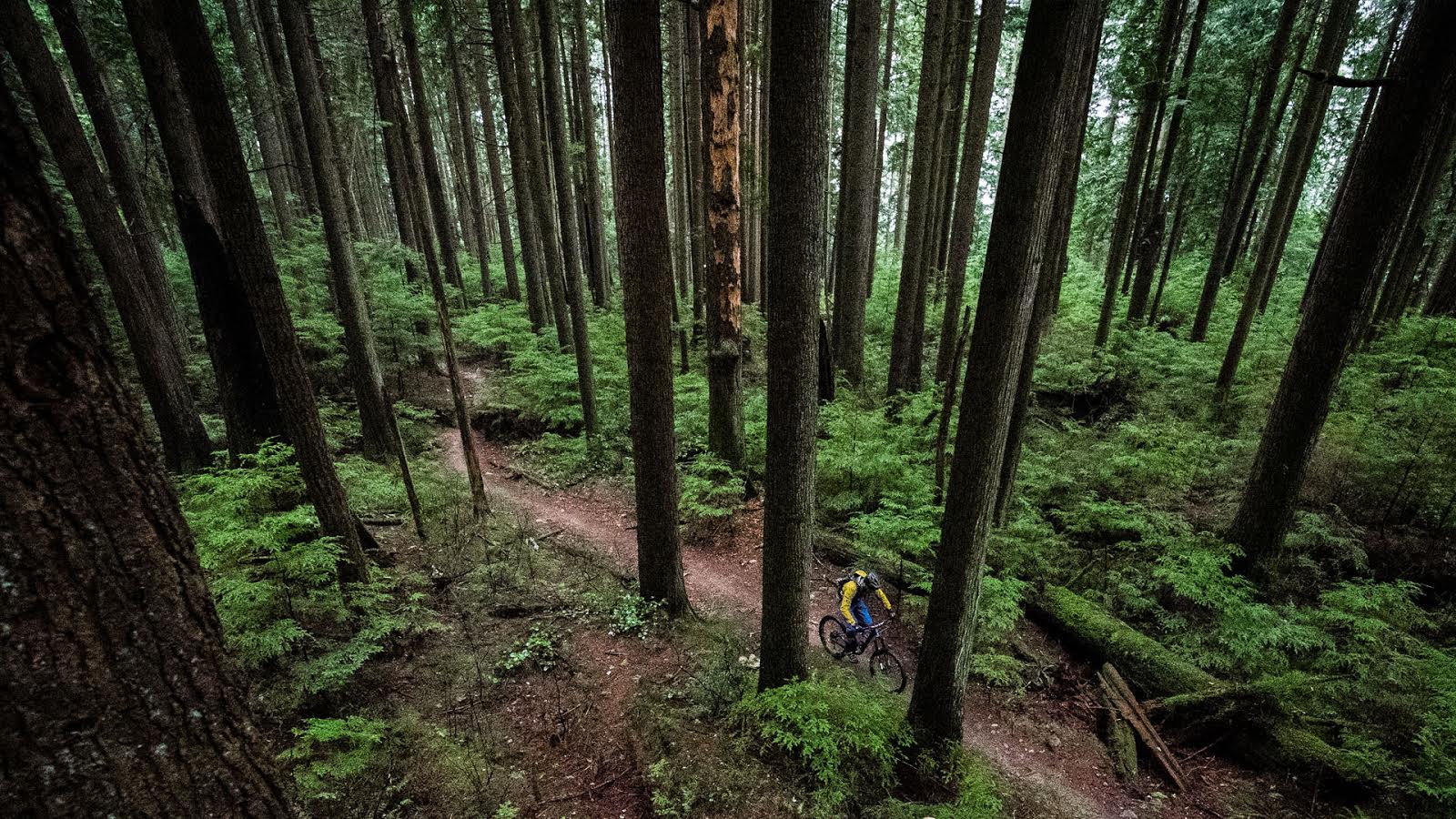 2014 Diamondback Mission Pro
Love it or hate it, 2014 is going to be the year of the "Enduro" bike. Back in April at Sea Otter there were a bunch of newly released or soon to be released bikes that sported 160mm of travel, 27.5" (or 650B) wheels. Each is designed to pedal up the hill with efficiency and then rallied back down with some attitude.
I'm going to go with "love it" right now. I think that this is going to be a great thing for riders in BC and the Pacific Northwest with the type of riding we do here. Think of it as the evolution of the freeride bike with the addition of modern geometry for riding fast technical trails.
One of those bikes was the Diamondback Mission Pro. I got to take a quick spin on the bike at Sea Otter but we decided to wait until we could get our hands on one to ride on the home trails before forming an opinion. Here is a first look.
It's tough to argue with the build on the Mission Pro, so getting on the bike and throwing it down something steep happened pretty quickly. It has taken a few rides to get the suspension pressures where I want them front and rear and the bike now feels nicely balanced. On a lot of local trails a 160mm bike is probably a bit too much, however on trails that are steep, rough, have drops with sniper landings and generally tax your bike handling skills by throwing a lot at you, the Mission Pro is proving to be good partner to have.
As you can see the Mission Pro is already being ridden hard and put away wet. Now that thing are set up it's time to find some more rowdy lines to point it down.
Mission Pro 27.5  MSRP – USD $6,500.00
Mission Two 27.5  MSRP – USD $3,600.00
Mission One 27.5  MSRP – USD $2,800.00
---
What? No carbon? Is this your kind of aluminum sled?