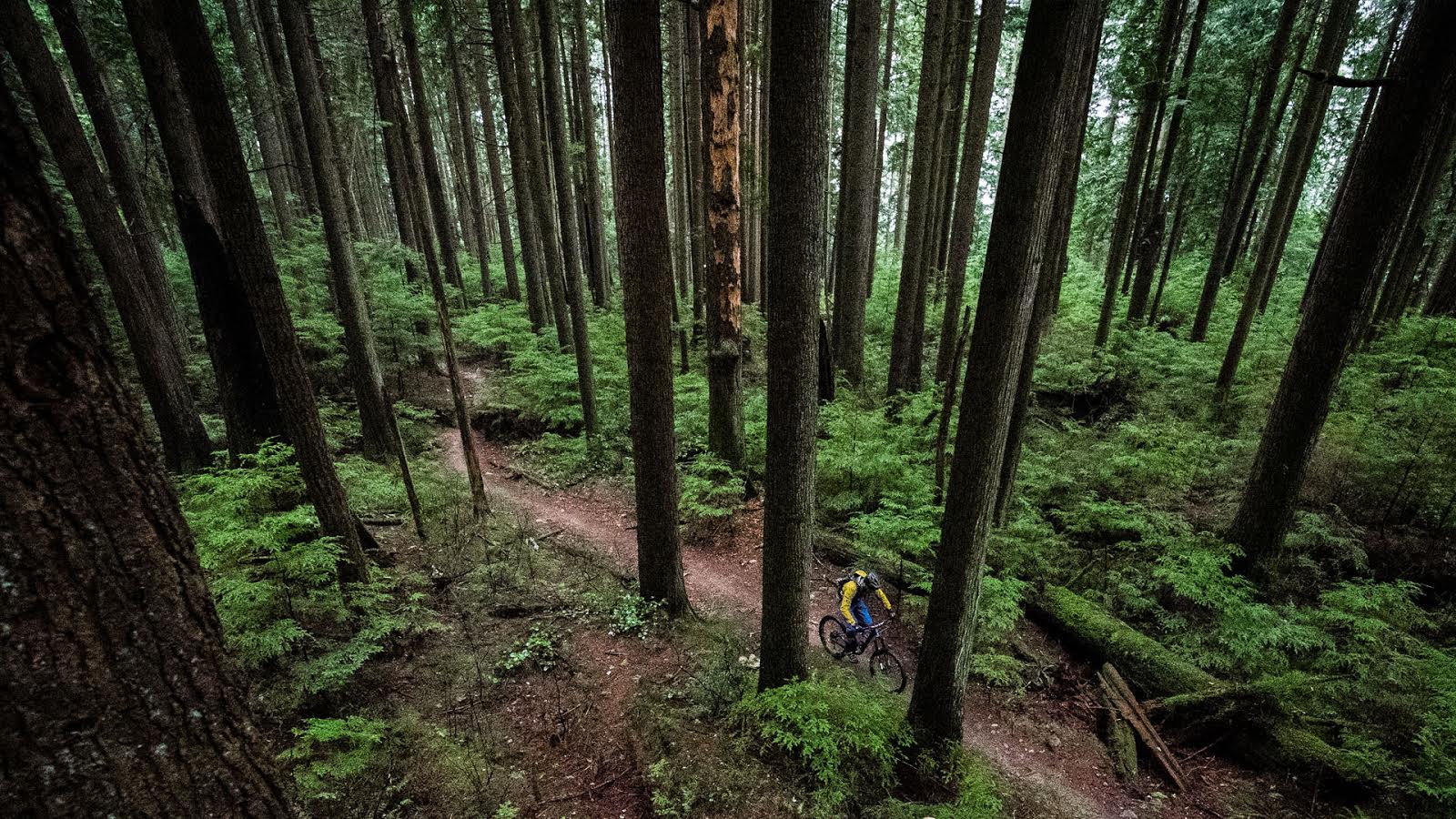 Exclusive: 2014 Cove 650B Proto
While the jury and hype machines are still out over whether 650B is the second coming of bicycles, or merely the greatest thing since sliced bread, Cove Bikes has been quietly dialing in a pair of bikes based around the 'tweener wheels. They recently slipped NSMB the details, and let their full-suspension rig out from under the slipcover for a few quick laps on Fromme.
We can report that while the overall geometry is set, things like the tube shape are likely see some cosmetic changes on the finalized frame. The bike sports a 67.5-degree head angle and a 69.5-degree seat tube angle; travel is pegged at 150mm front and rear. The frame is made out of 6061 aluminum, with a tapered head tube up front and a 142mm through axle at the back.
Much digital ink has been spilled and friendships torn asunder over whether 650B is truly the cat's pyjamas, but the 'tweener wheels are here to stay and Cove is jumping into the mix. A 650B version of the titanium Hummer is also in the works, and we'll have more on that when the info filters down. Cove is looking to have a finished product ready to show for Interbike in September this year, with a rollout coming shortly after that.
---
It looks like Cove has a worthy Shore-bred successor in the wings; speculation and armchair engineers welcome below…