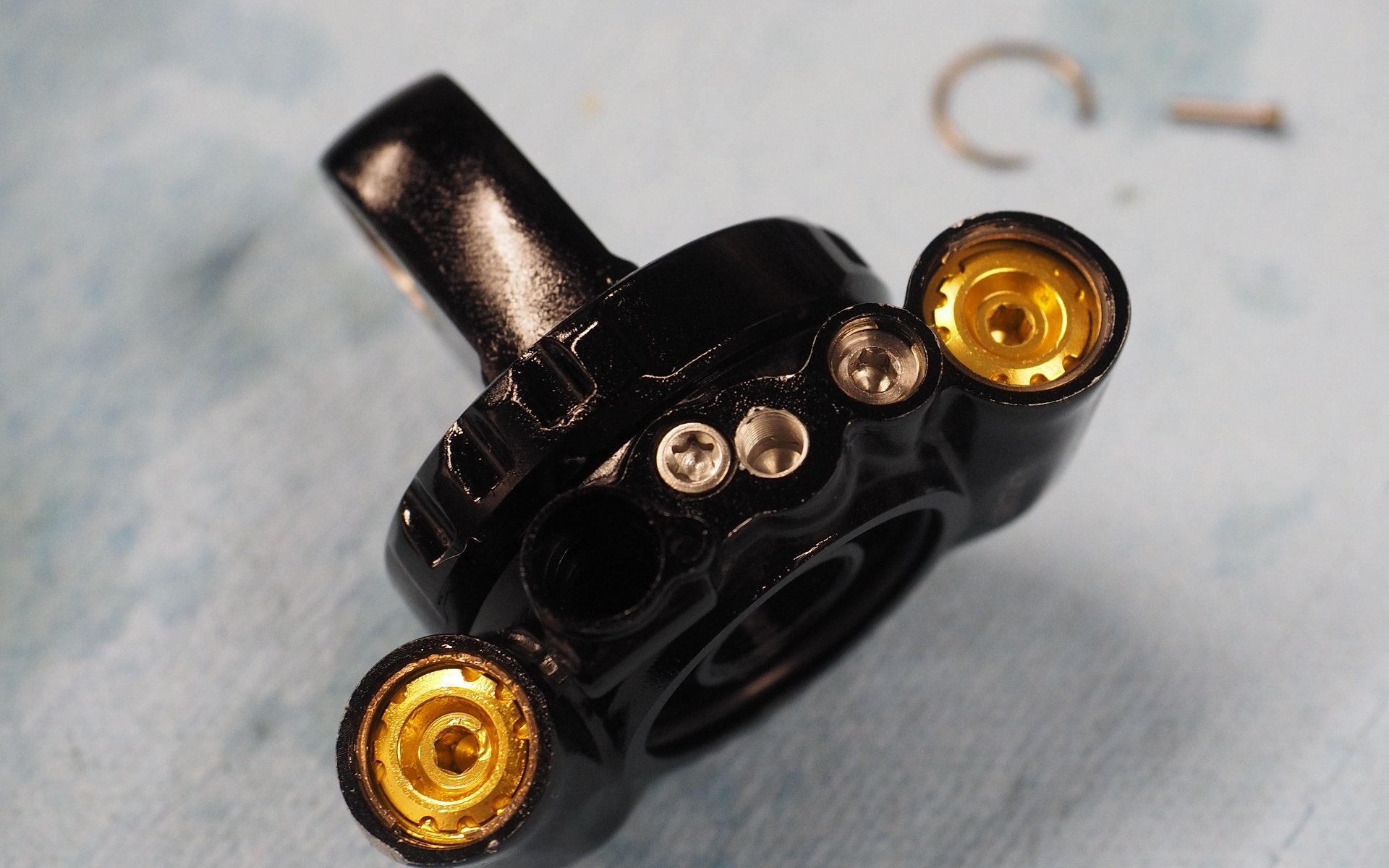 TEARDOWN | FIRST IMPRESSIONS
2014 & 2022 Cane Creek IL Double Barrel Air Shock
Upgraded, Invigorated
They say misery loves company. Commiserations then to anyone struggling to find a rear shock for their bike. You see, I really wanted a Cane Creek IL Double Barrel coil shock for my new Marin Rift Zone build, but can't find one.
This is my second Rifty, the first having been re-homed to a very worthy local trail builder and advocate, and I ran predominantly ran the piggyback version of the CC DBcoil on that bike. It still had plenty of playful pop running it, firmly, sprung with a coil. I really appreciated having 100% of the damper adjustment external to the shock and the added ability to tune the shock for the bike it's mounted on but also with the mis-matched characteristics of different forks I ride.
Alright, no coil shock but the inline CC DB Air shocks do share the same twin-tube bladder damper. I was a little hesitant as I didn't love my past CCDB Inline Air experiences. Some of that was the trail bikes of the day weren't designed for the high volume air shocks, which more closely mimic the spring curves of coil systems. There were some early bladder architecture issues that were resolved years ago. I knew plenty of folks that were happy with theirs but I stuck to my coil Double Barrel CS.
There are no air shocks available either. I don't know if the techs building shocks at Cane Creek's shop in North Carolina are struggling to keep up with demand, or they're having problems getting enough parts, or the parts arriving don't pass their rigorous QC/QA process. Those are all reasons for product shortages that I've heard from other suspension manufacturers. Either way, I had a whole bike's worth of parts in a box ready to go and no rear shock.
Enter James from SuspensionWerx, a properly cooked old Cane Creek Inline Air shock from his spare parts bin, and a plan. Instead of coming up with a shock, all I needed from Cane Creek was the update kit to turn it from a 2014 Inline Air to a fresh 2022 version of the same shock. Combine that with a full service and I'd be riding in short order.
From a testing and writing perspective it's extra tasty too. Cane Creek's Inline air shocks came on a lot of bikes and I still see them regularly. I've seen versions in need of a rebuild going for as little as 100 USD. Going off SWerx pricing, the routine yearly service is 220 CAD (175 USD) including seals and the upgrade kit. If you want to include inner & outer air cans and the black shock body, that's another 135. From there I've extrapolated three costs for the shock I'm riding:
135 CAD: Rider already owns an Inline Air shock and is due for a service anyway and wants to upgrade to a new IL Air.
355 CAD: Rider already owns an Inline Air shock and isn't due for a service but wants to upgrade to new IL Air.
505 CAD: Buying a used shock and having it serviced and updated.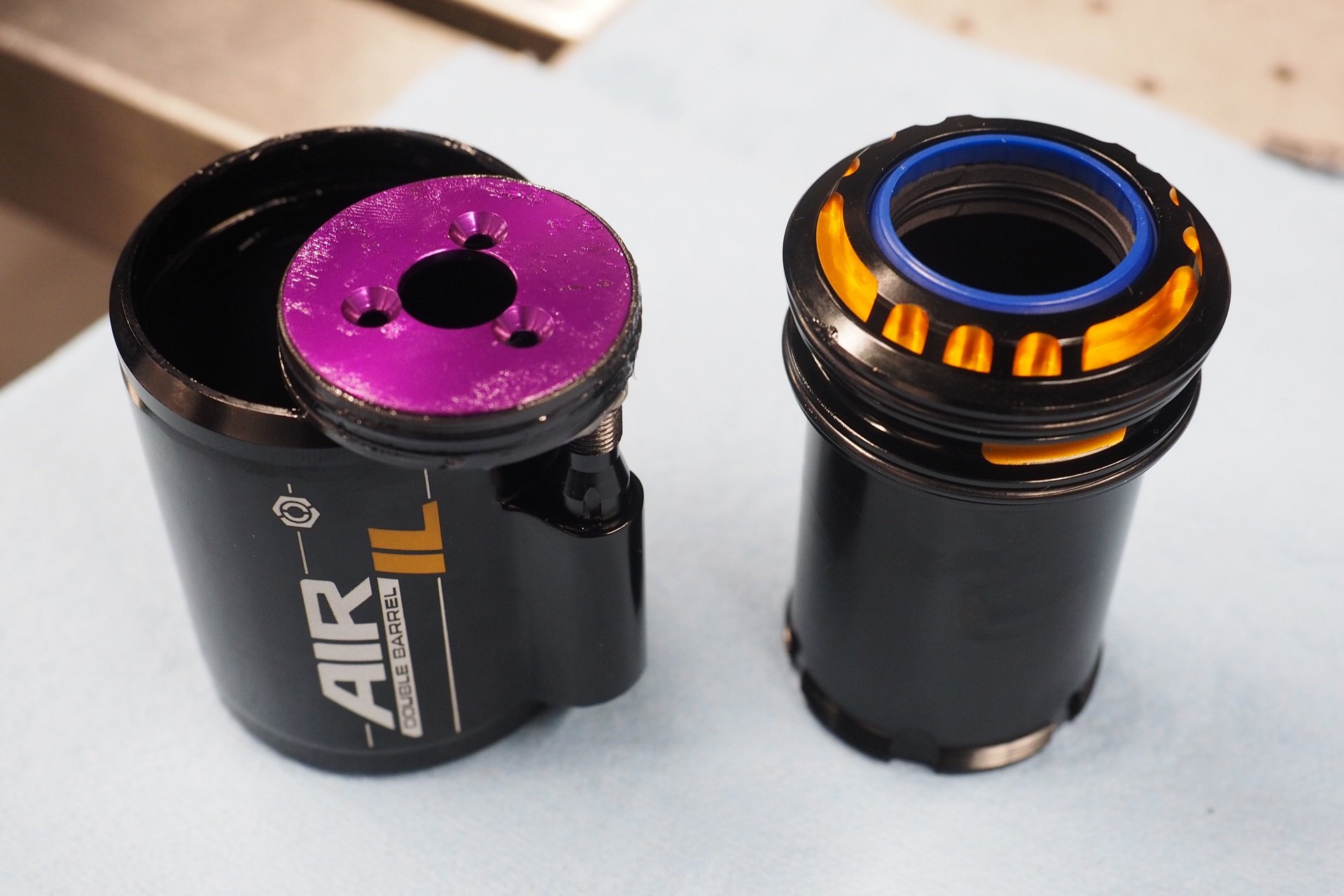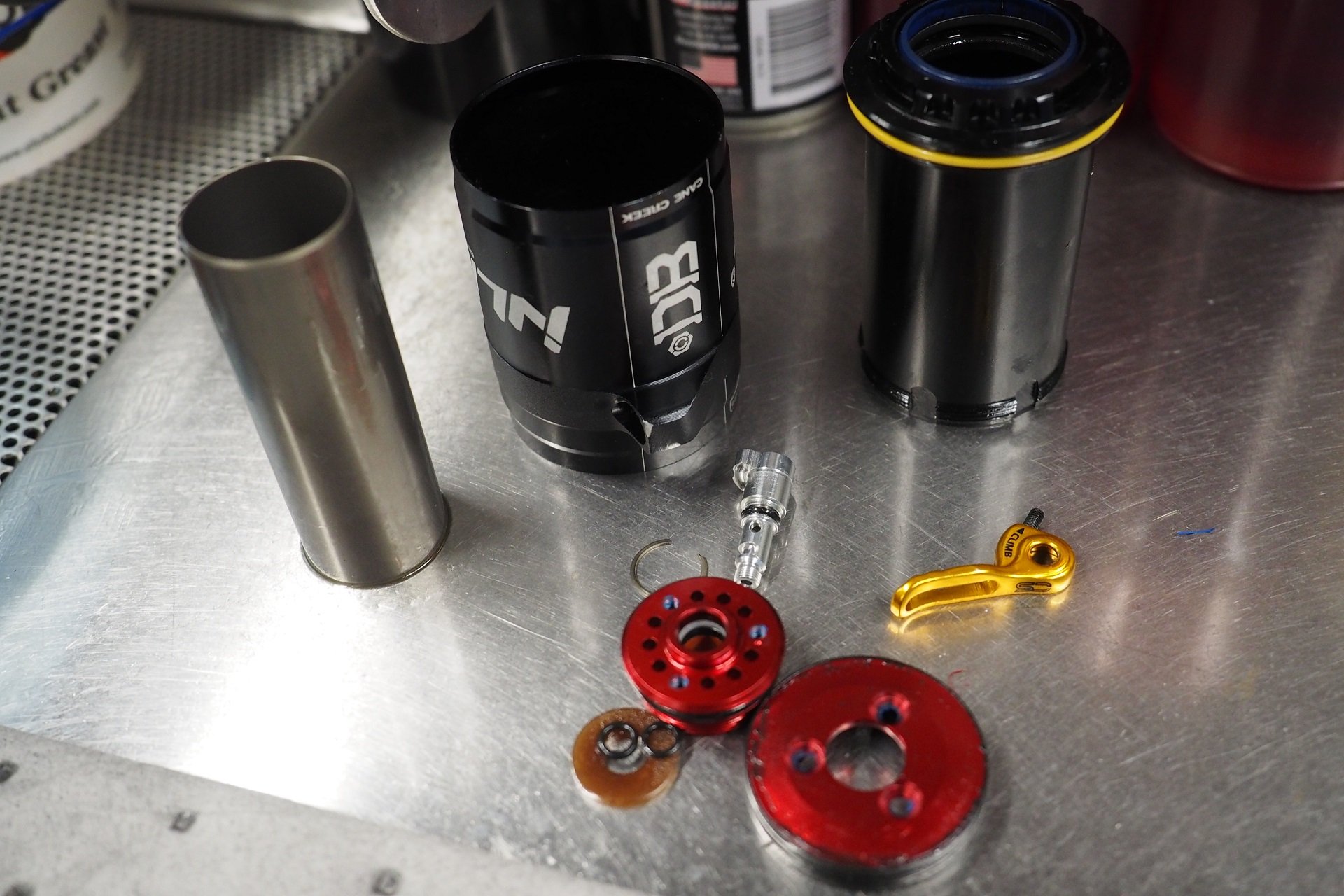 Value wise, the proposition is going to change depending on your situation. Looking on Cane Creek's website, a new Cane Creek DB Air IL shock currently retails for 580 USD | 730 CAD, plus tax. So a factory fresh rebuilt model is going to net a nice savings whether you're starting your acquisition by going out to find a used shock, or you already have one hanging on your bike. Yes, the rider who already owns the Inline due for a service could sell it for, say, 150 CAD but going with a used shock is at least two bills less expensive than a brand new unit before taxes. And for riders who aren't in love with the performance of their old Inline air shock - maybe it's due for a service or maybe just because they've ridden more impressive shocks - I think the potential value is higher when you consider its net worth used relative to any new top-end shock.
Teardown Talking Points
The neatest thing about Cane Creek's shocks - piggyback or IL versions - is the amount of backwards support for the products. I'm positive that more than a few readers have had to write off a shock newer than the 2014 release date of the Inline Air because of a worn or broken part that wasn't replaceable. And then, never mind support for past products, I think it's really neat that Cane Creek has such a strong focus on backwards compatibility.
There is of course a flip side to every argument for backwards compatibility, which is that it can prevent new features from being introduced. I do find that these arguments generally come from folks who are very mountain bike focused whereas riders who have any kind of powersports background - moto, car racing, etc - tend to have a more skeptical view of 'innovations' thanks to the relative maturity of suspension for those applications and the massive budgets committed to R&D for racing programs. The Twin Tube dampers that Cane Creek uses in all their shocks are a great example of this, having been introduced by Öhlins into the Formula Racing circuit in 2002. Bladder dampers, like those used by IL shocks, are also very common in powersports shocks, and increasingly common for mountain bikes.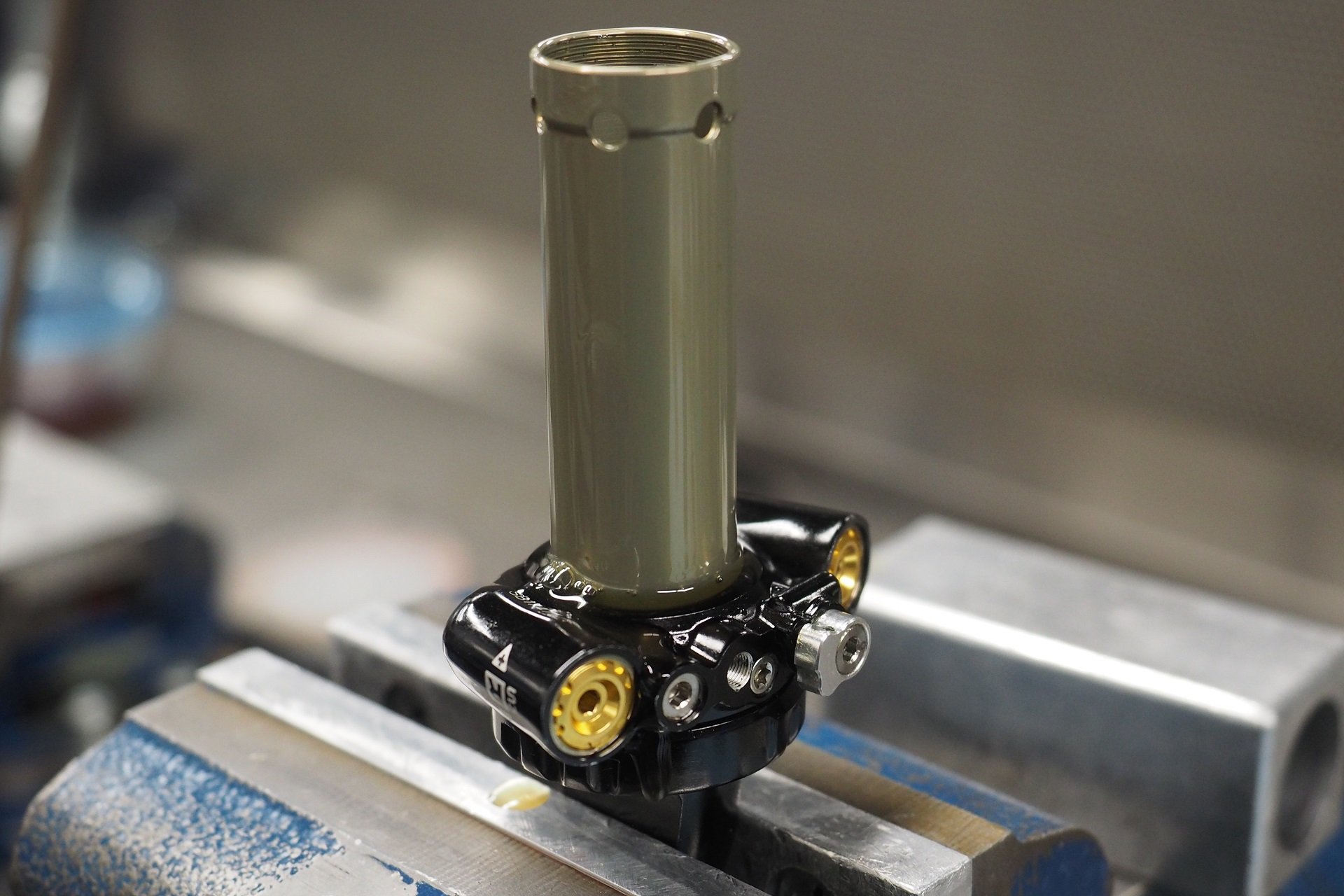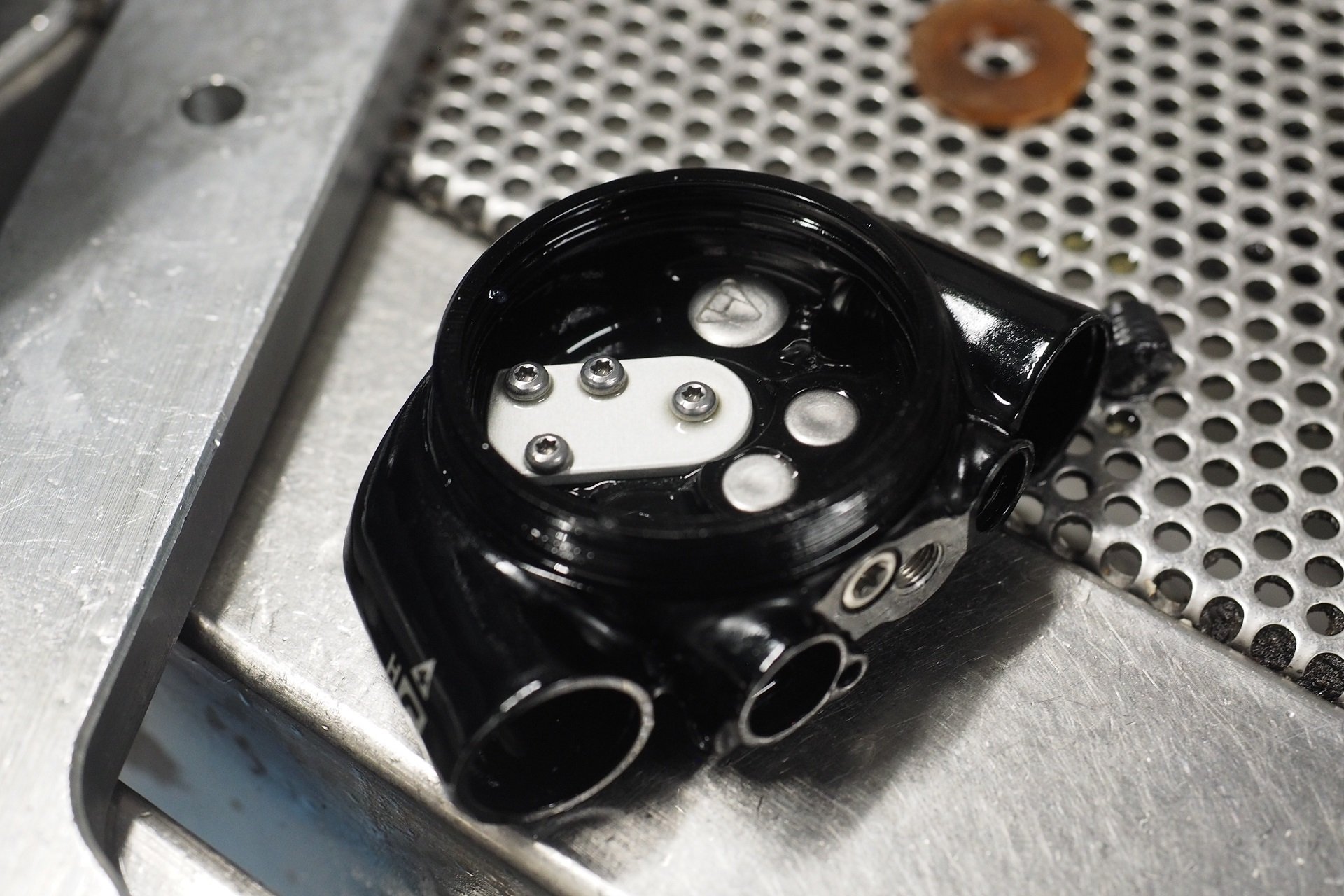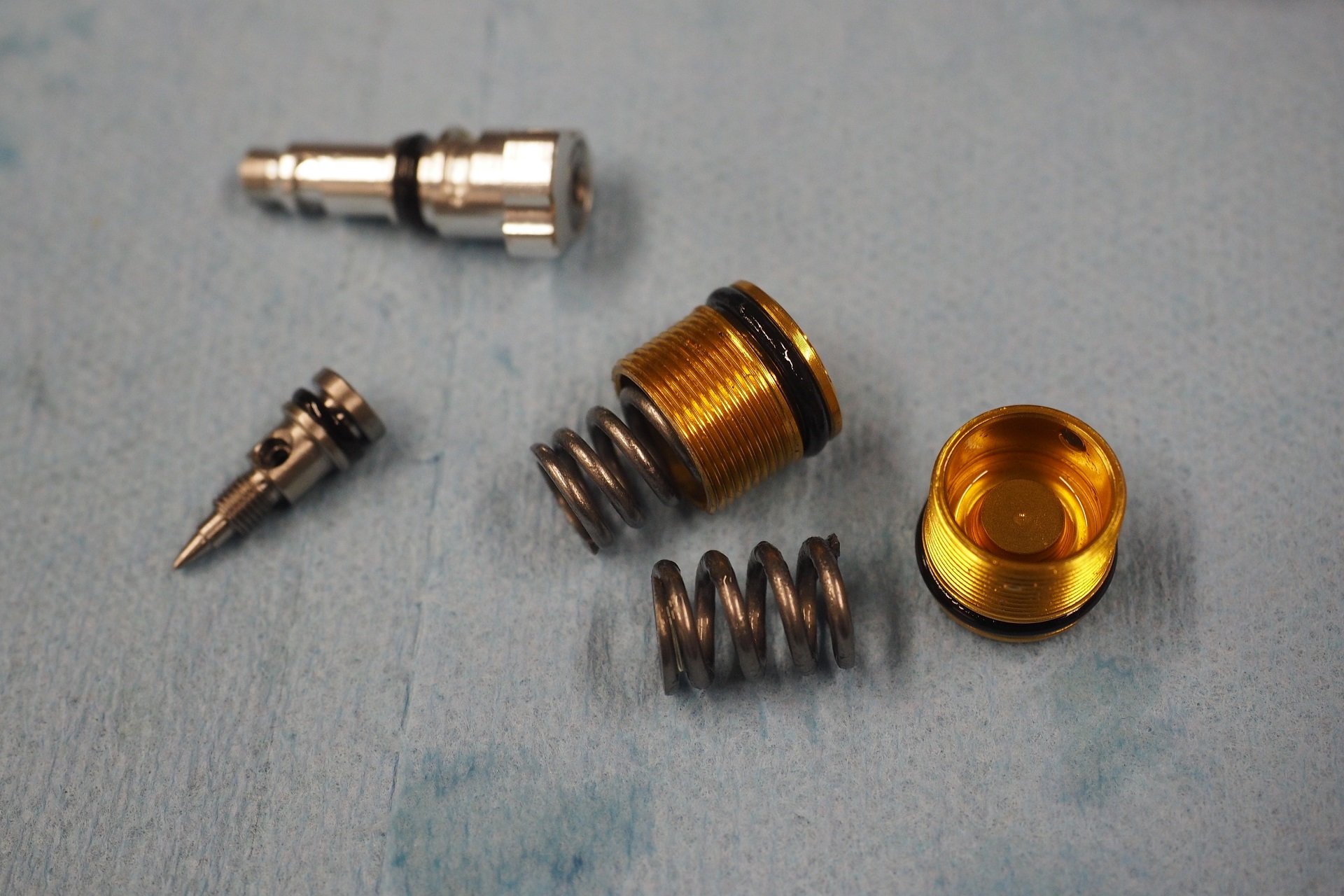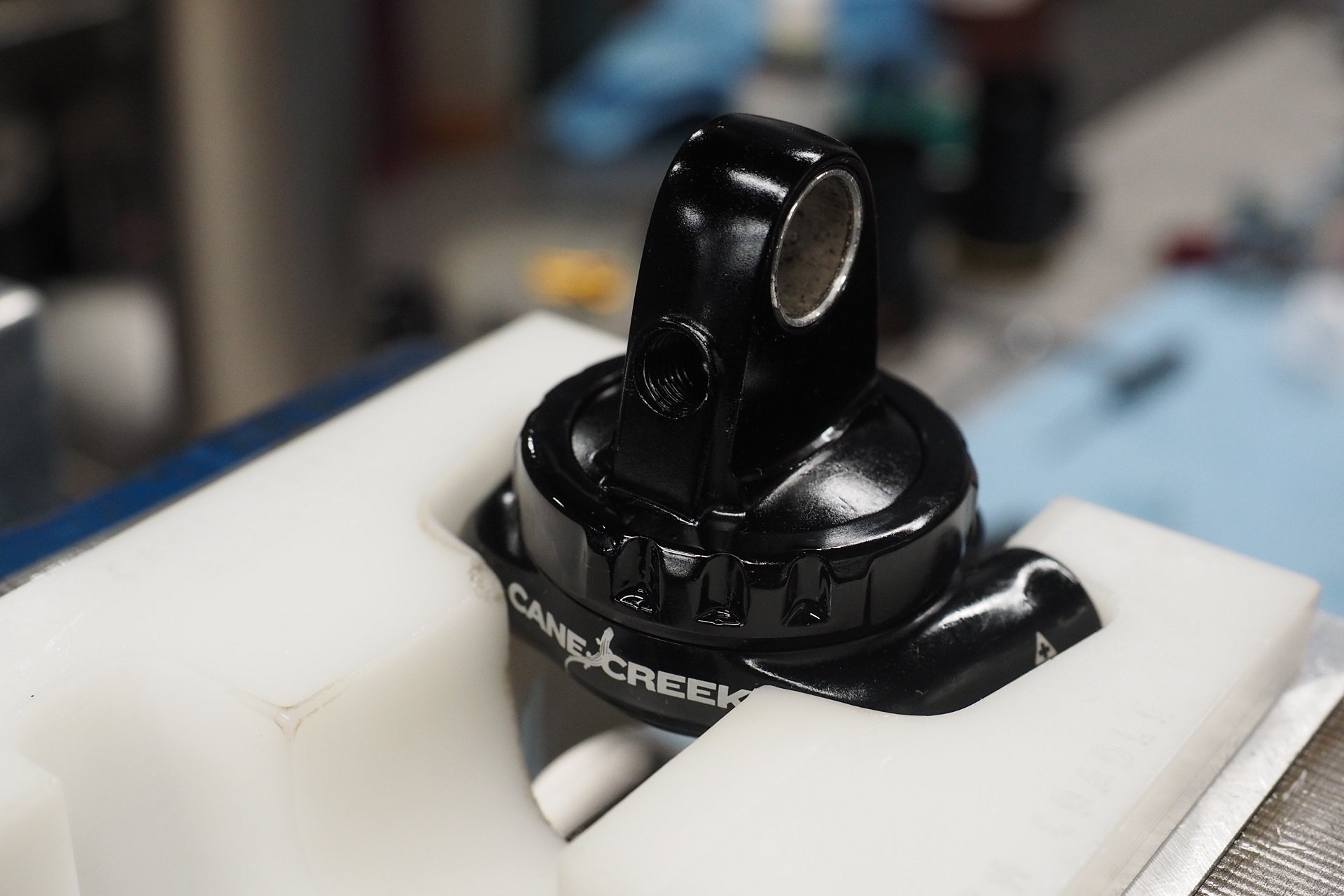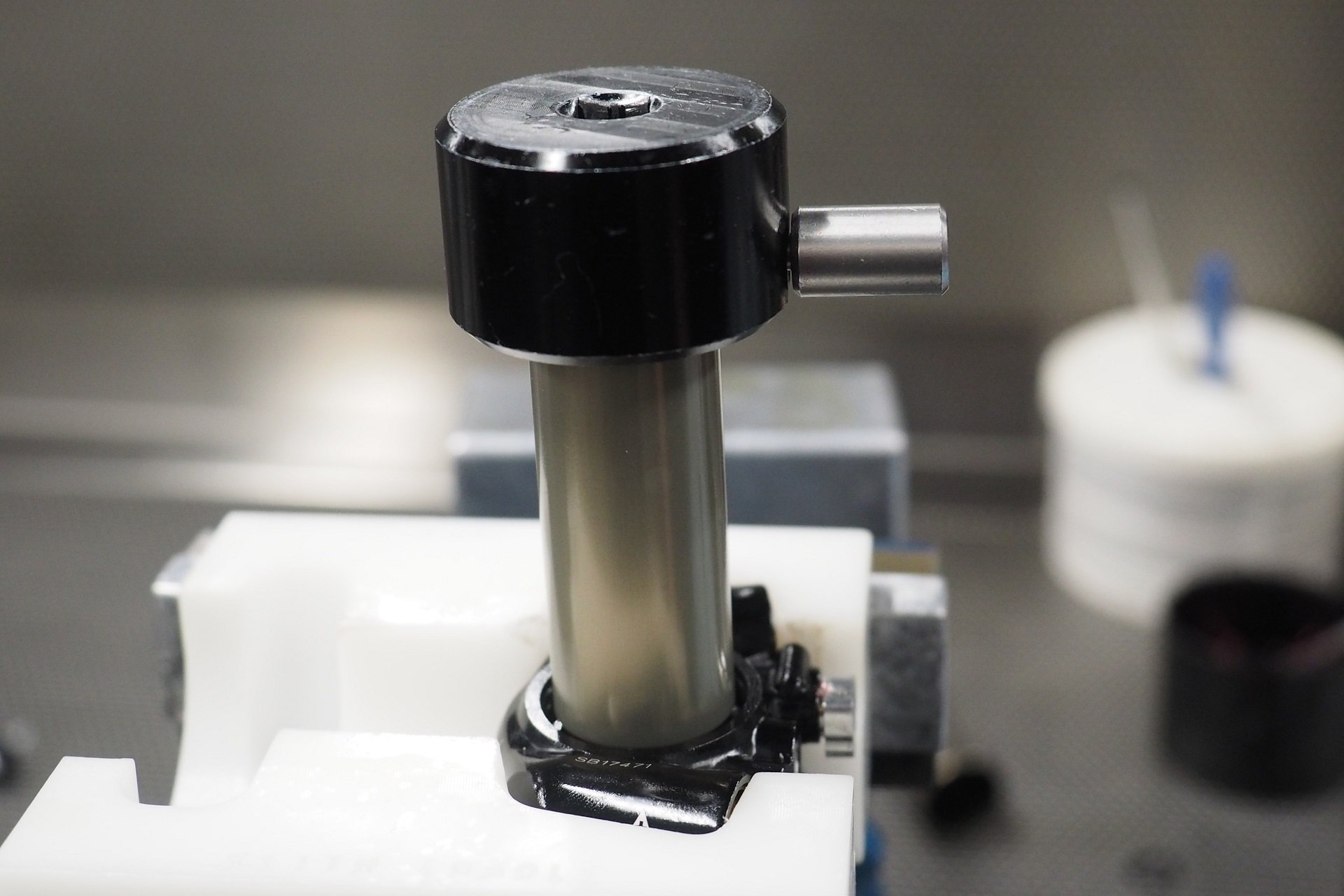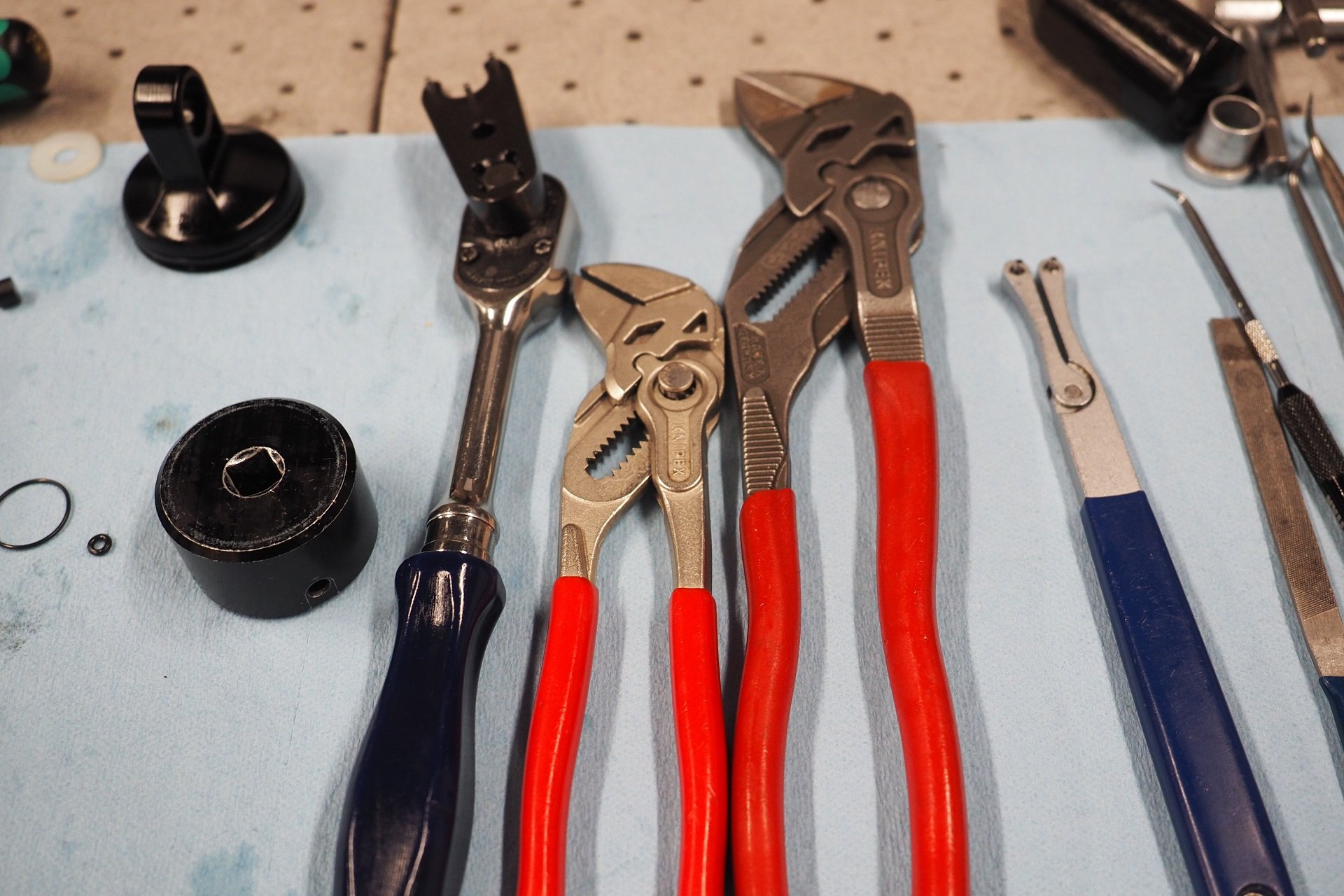 For fans of the Double Barrel CS (Climb Switch) shocks there is a very clear difference with the IL units, apart from the lack of a piggyback reservoir, which is probably quite apparent if you're looking at the controls on both shocks. Where the piggyback shocks have a center-mounted climb switch, the CS adjuster on the IL shocks is attached to the low speed compression adjuster. This is an important distinction for fans, like myself, of the big shock's system.
For the CCDB CS shocks with a piggyback, the Climb Switch is actually retarding both the low speed compression and the low speed rebound circuits to create a platform that works in both directions to maintain traction and support a rider higher in the travel. For the Inline shocks the CS is only affecting the low speed compression circuit, which is similar to how pedaling platforms work with most shocks on the market.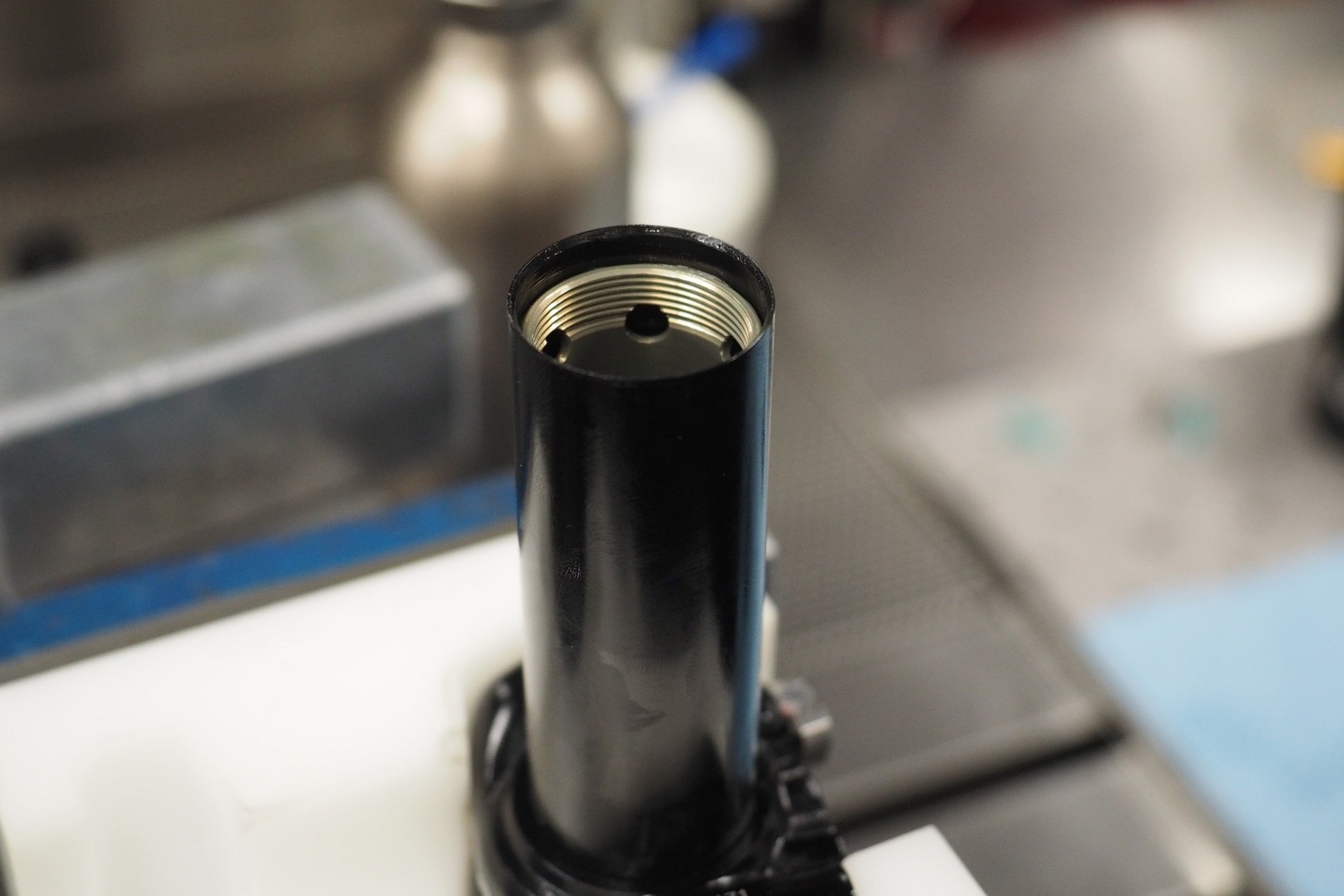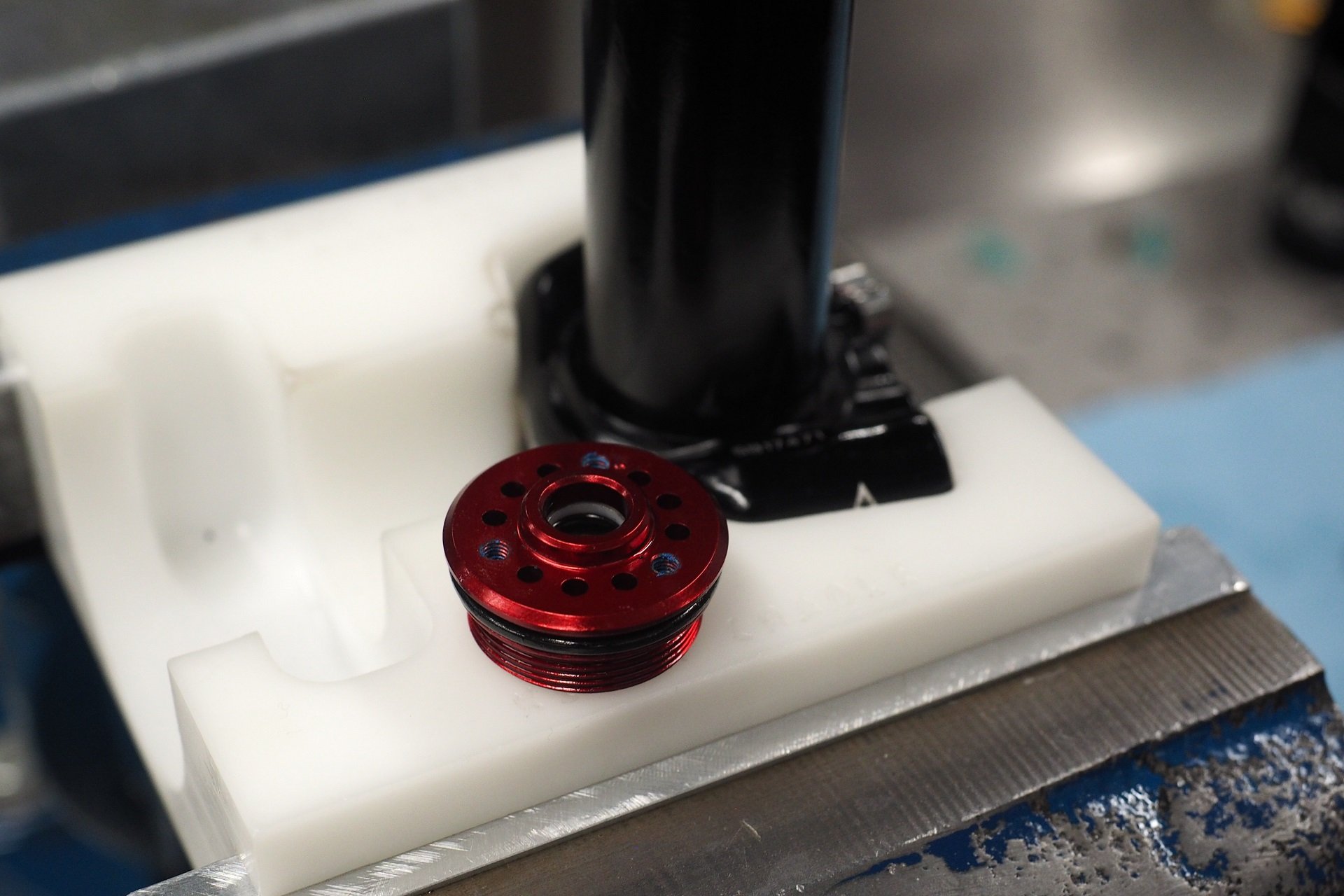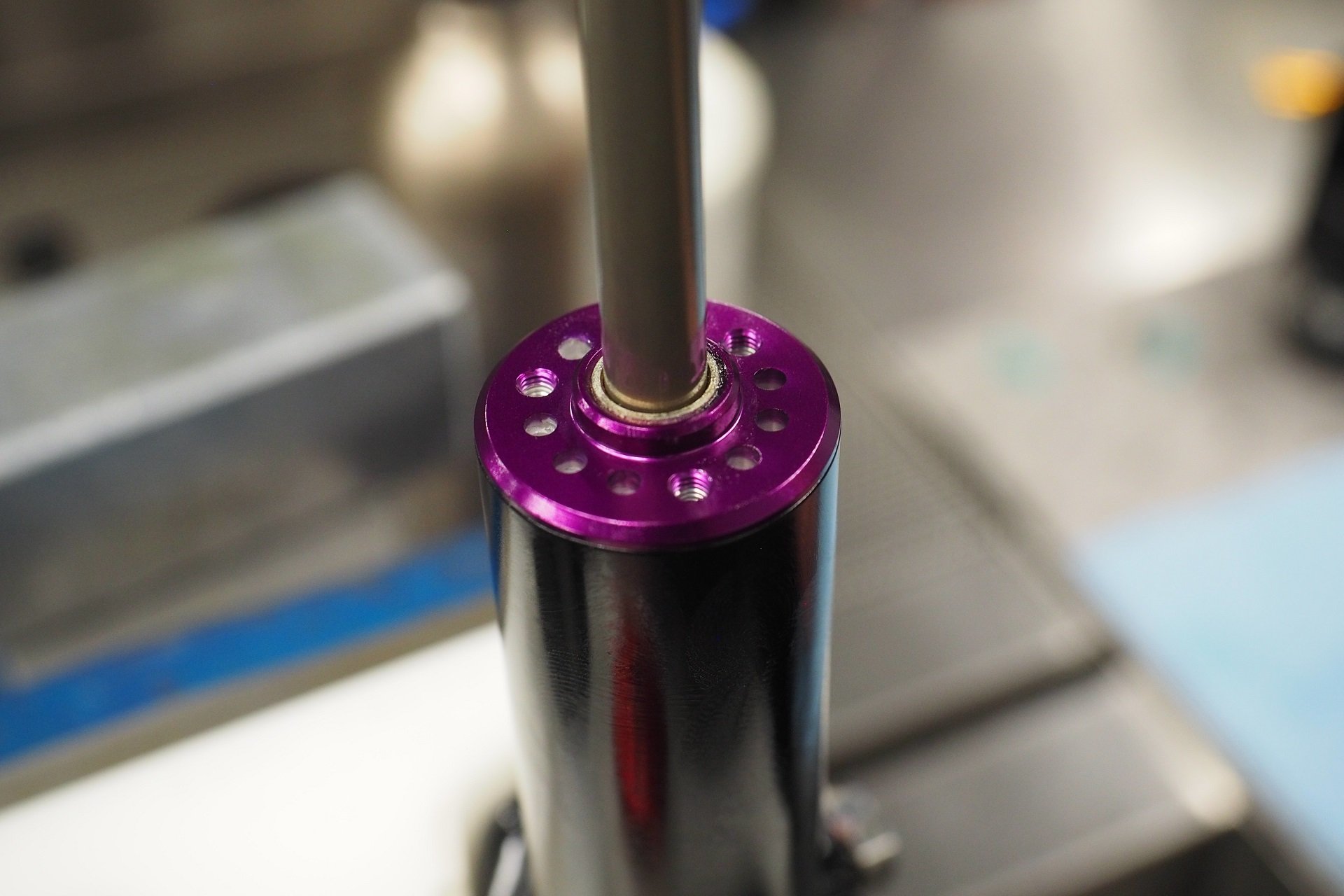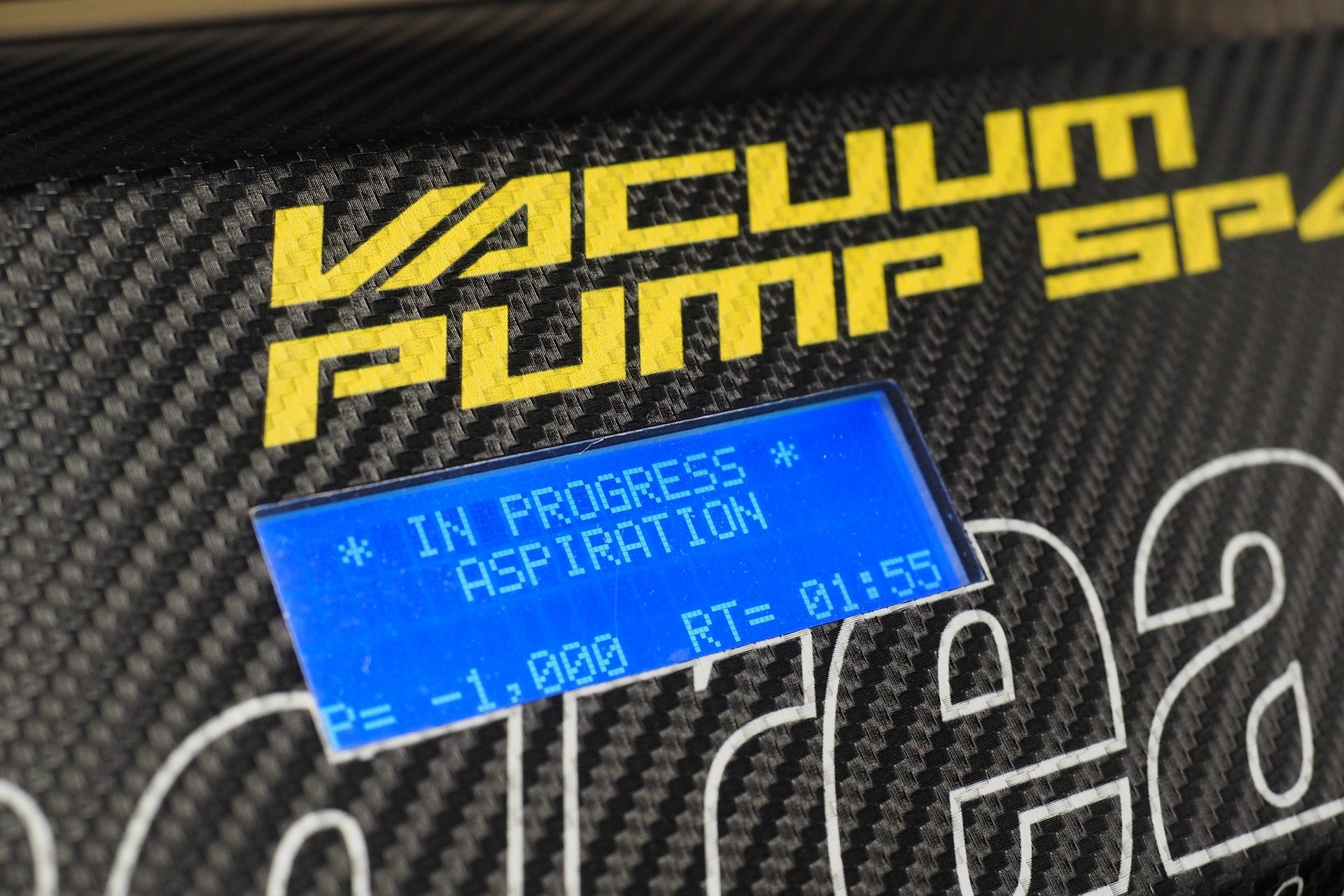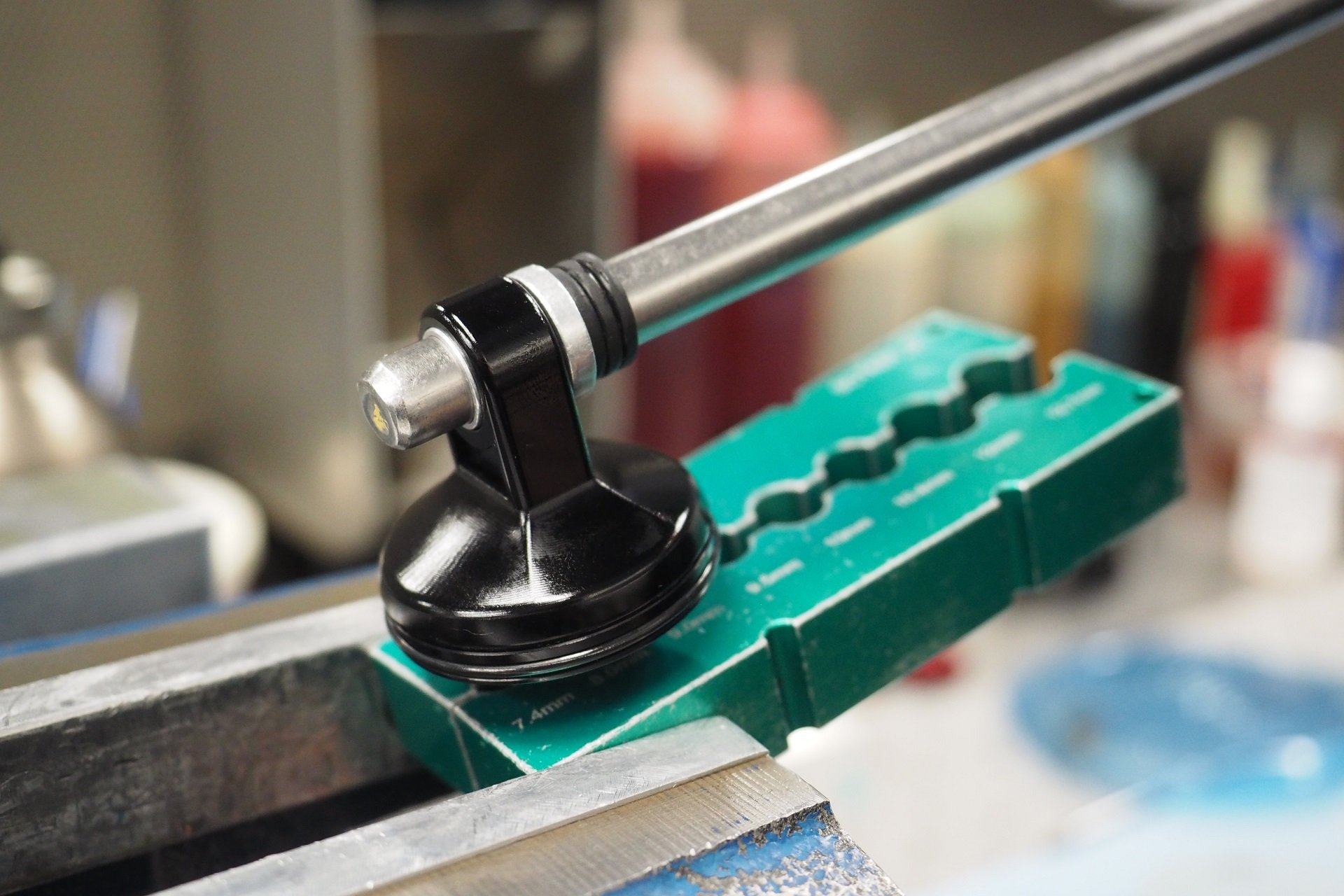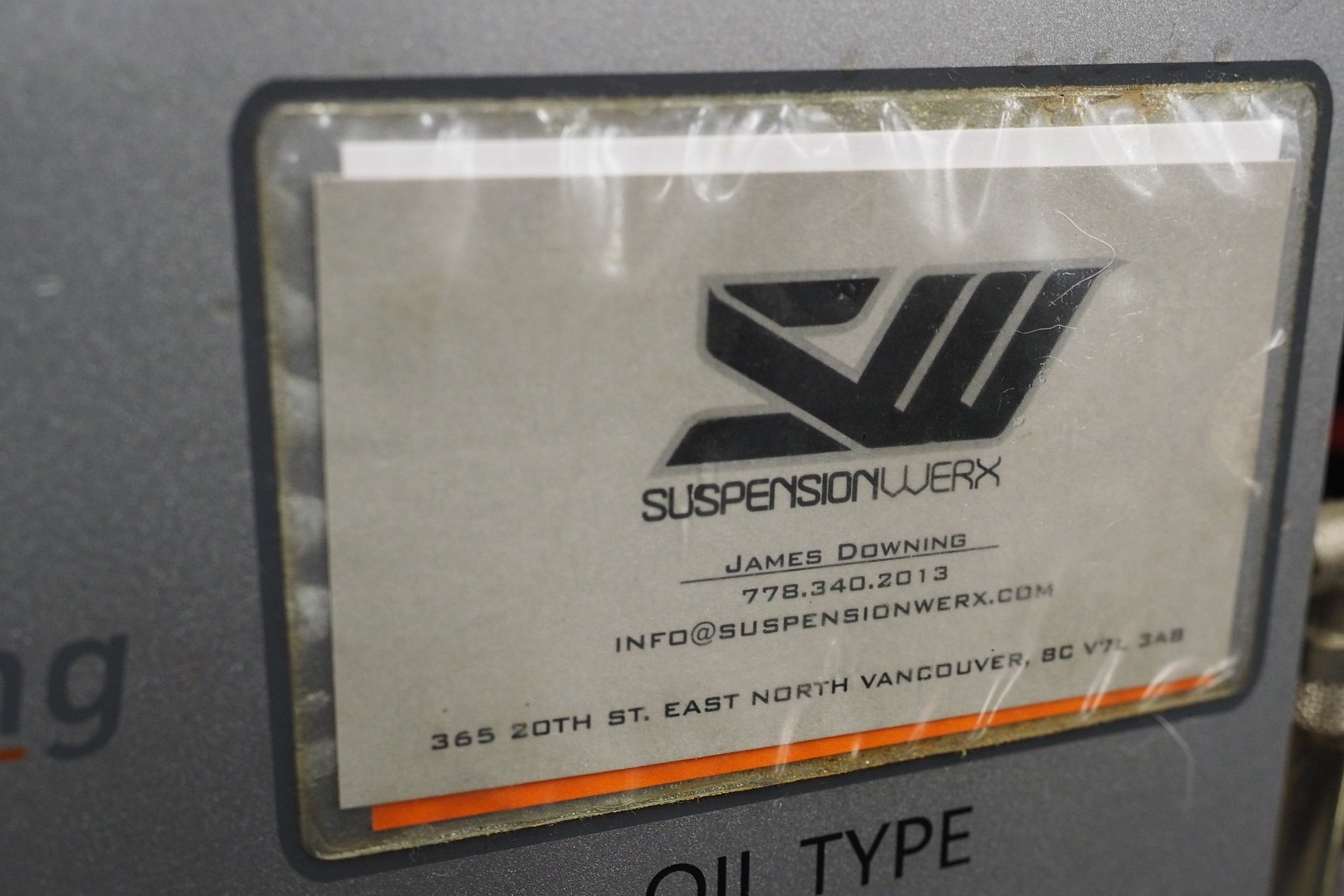 First Rides
As I'm writing this I've been out on the Cane Creek IL DB Air a few times already. Only tame terrain and I'm certainly not pushing things but wow is it nice to be back in the woods riding bicycles. I'm slowly accessing more terrain every week and it's going to be an interesting evolution to experience how, and if, my shock settings change as my physical abilities, psychological comfort, and the level of terrain I'm hitting all gets more aggressive.
When I put together a review in the future I'll talk more about the performance of the Cane Creek relative to other air shocks I've used with the same suspension system. I'll also go into greater detail about how I go about tuning a Cane Creek shock. I know some riders find them intimidating because of the four-pack of damper adjustments and the huge range of tuning, with all the adjustment being external, but I get settled on a base tune quickly. Thus far, since my first ride all I've adjusted is the low speed rebound.
One thing I'm really looking forward to talking about when it comes to setting up the shock is pairing it with different suspension forks. First I'm working on wrapping up a fork review that was rudely interrupted by my injury. This is for Manitou's 32mm XC-Race & DJ fork which they call the R7 and I call "The Magic Toothpick." It's a firmly damped, efficient, unapologetic race fork. I also have a SR Suntour Durolux EQ lowered to 120mm travel, which initializes much more softly and I suspect will require the IL DB Air shock to be run with less volume, more sag, and different damper settings to match up perfectly.
My Rifty is designed with budget friendly (basic) shocks in mind and I found my previous unit worked well with every shock that I tried in it - coil and air. Marin recommends 30% (15mm) of sag which is where I ended up riding a coil CCDB CS paired with an over-forked setup on my previous rig. Combined with the Manitou MT at 20% sag, I'm currently running my setup at 25% (12.5mm) of sag and that seems to be working very well. I won't make any performance claims until I'm back riding a bike at my 100%.
Min-Max
In the spirit of looking back at past review products that are still in regular use, like Formula Cura4 brakes or Chris King hubs, I'm in love with the idea of reviewing an updated shock from 2014. Depending on how you split hairs on model years that's 8-9 years ago. I do wish it was a carry forward from a past effort, but here we are. Whether it's apparel, pedals, brakes, suspension, or complete bikes I think there's a lot of value in revisiting the recent past when we're talking about what's new and exciting.
At this point I can't say too much about the performance of the current generation of the Cane Creek DB Air IL compared to other current shocks. But I think there's a strong financial and performance argument for anyone who already owns a previous generation Inline Air shock to get it updated at their next service. When I'm able to come back with a proper review I want to tackle this shock from both perspectives - updating a shock that was born in 2014, and comparing Cane Creek's twin-tube inline air shocks against the current crop from other companies. Regardless of the outcomes, I think it's neat to be able to update a shock that's marching on a decade of life to the current spec.