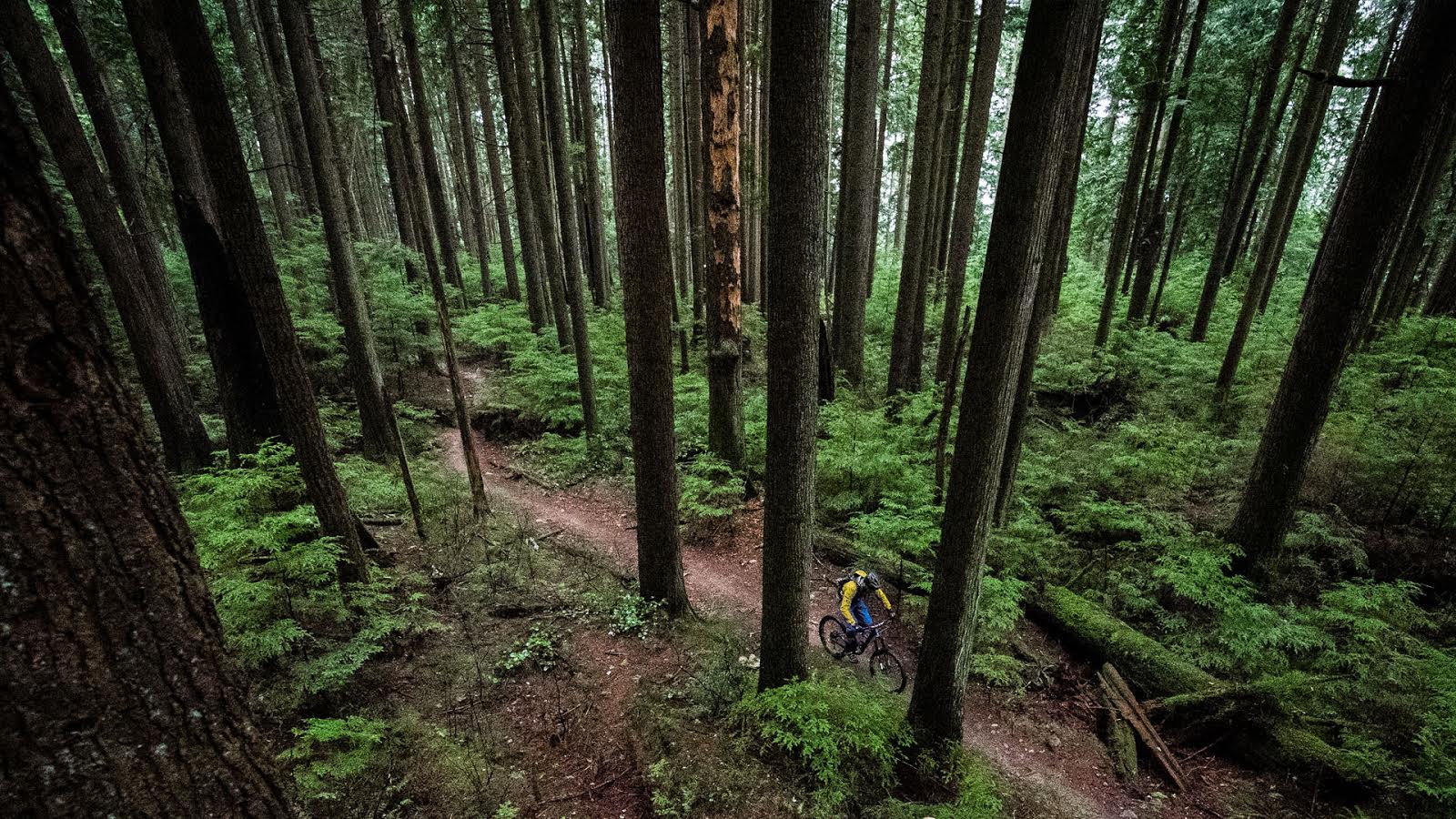 2013 Whistler Bike Park Changes
Have a look at the published date before you take this one too seriously… sit back and join us for a laugh!
---
If you've ever ridden A Line during Crankworx you've witnessed the issue: riders of wildly differing abilities trying to ride the same trail and getting balled up. If Cedric Gracia has ever aired over you and thrown the horns you know what I'm talking about.
Trails ride best when riders of similar levels share the dirt. Sprinkle a few punters wearing armour over Seahawks jerseys into a hard shredding crew and disaster is inevitable. Toss Vanderham and The Claw in with some tourists in flip flops and nobody's going to be happy.
So Whistler has a plan for 2013. A tiered access system to keep riders flowing with their own kind.
The first phase of this plan will be to allow riders to identify their level – if they are beginner (green circle riders), intermediochre (blue square) or pro (black diamond!). A double ebony testicle designation is also being considered but may not get off the ground in 2013. The trails to be restricted will be A Line, Crank It Up, Crabapple Hits and B Line to begin and more trails will be added once the kinks get ironed out.
One of those kinks is getting a skill hierarchy established. After 5 decades of existence, the Whistler mountain staff running the rental shops know that when filling out a form before renting gear, nobody ticks the box marked "beginner". Ever. So instead of leaving it to the GoRBis (Goofs on Rental Bikes – if you had to ask, you probably are one) to declare their skill level, there will be a small testing area in the GLC drop zone, where riders will be subject to heckling from the masses on the GLC patio.
ALL riders will have to undergo a quick riding test to establish whether they are a B-ginner, Intermediochre, or Pro-wannabe level rider. Tests will include the GLC drops, as well as more mundane skill challenges like fitting the words "gnar, zone, and brah" into the same sentence three times in a row, and answering questions like "do you have a multi-tool in your pocket, and are you carrying a spare tube?"
Brian Lopes was keen to comment early on; "I love Whistler but unless I can put the hammer down it's just not satisfying. Now I that I can own Sundays, I AM THERE." So Sunday for pros, and Saturday for the middle class – both after 10:00 AM. Beginners will be able to try A Line from 9 AM to 10 AM both days on the weekend. Weekdays will continue to be a gong show.
B Line will be beginners only all weekend and riders in the middle ranks will have exclusive access to Crank It Up Saturday and Sunday. Crabapple Hits will be pro only from Friday to Monday.
As you might expect you won't just be able to declare yourself pro and be done with it. Unless you have a pro license or you're already well known you'll have to audition for your pro pass. Details to come but expect the bar to be high with the embarrassment of talent the bike park attracts. A panel of pro riders is being assembled to approve your pro-ness, with Greg HB Herbold and Richie Schley having the final say.
Access will involve a chip on your pass or Triple Play Card or a clip on chip  ($5) for riders purchasing day tickets. Your chip will open gates at trail heads on the appropriate day. If it's not your day access will be denied. Your chip can also be 'installed' as a nipple ring or in other popular piercing locations.
---
Will this new policy pump your flow or bust your boost? Let us know below.