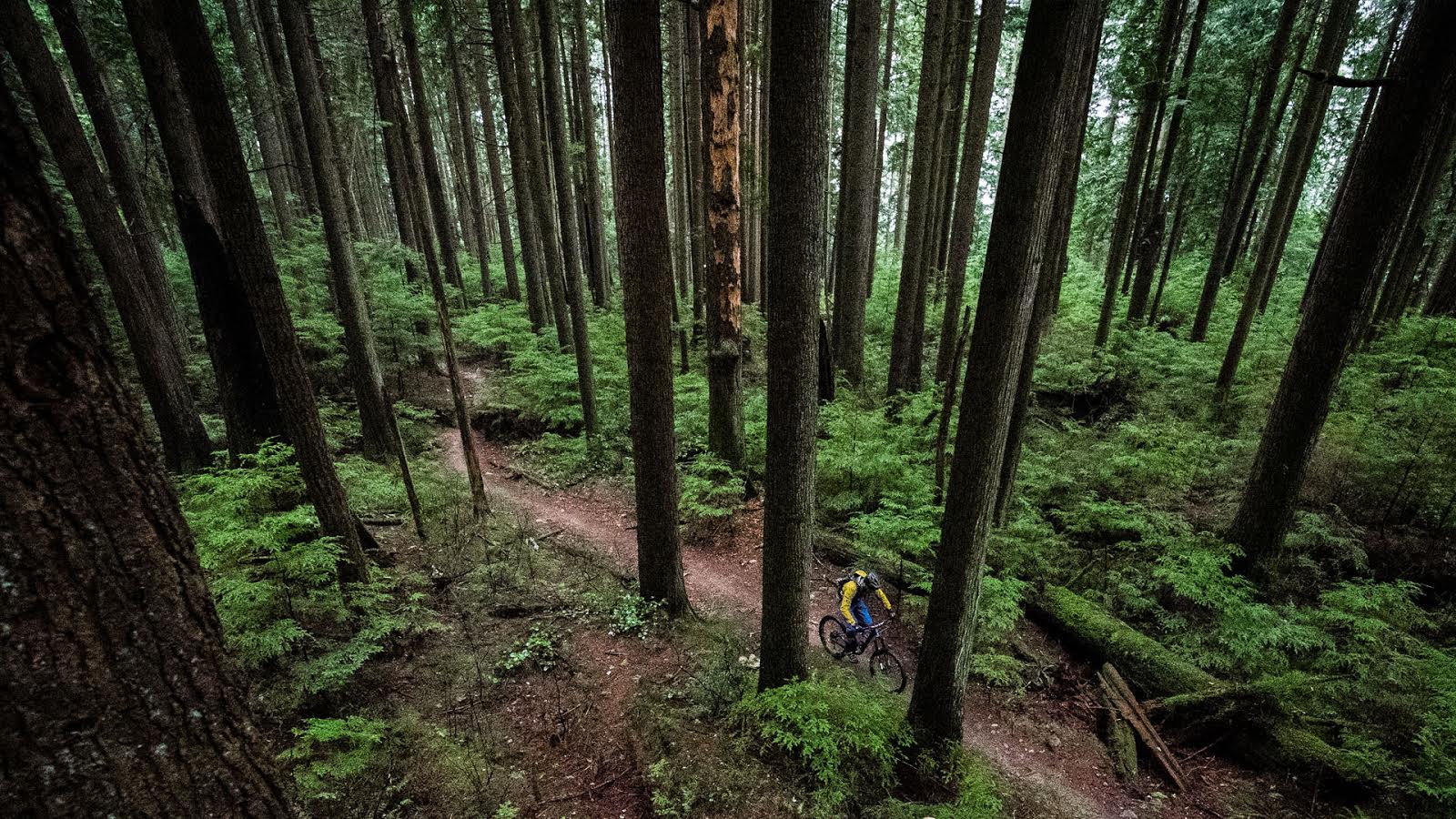 2013 Specialized Enduro Comp 29 SE
Specialized announced the Enduro 29 back in February with the tagline "It Really Does Exist." Sure, it exists, but its very existence provokes a lot of questions. With 155mm of rear end travel the Enduro boasts 15mm more than its closest competitors – and yet we had been told by engineers at other companies that 140 was the most travel we were going to get out of a wagon wheeler without unreasonably long chainstays and resultant undesirable handling characteristics. The next point of interest is the Enduro's short 430mm chainstays. It exists, but it doesn't make sense.
Fast forward a few months and we've seen Aaron Gwin win the Sea Otter DH on this bike (though he probably could have won on a children's run bike). So 29″ wheels have a place in pro gravity racing on relatively smooth courses – water bottles optional. But how will this bike fare on the jagged slopes of the Shore? We were lucky enough to get our hands on a 2013 Enduro Comp 29 SE.
It's been sheeting rain for the past couple days here on the Shore – great for photos, less so for ride motivation – but the Enduro has roped me into pedally rides both days since I unsheathed it from the box. The rear end is noticeably short and the bike doesn't present itself as the heavy sled you might expect. The big wheels obviously roll fast, and turn-in feels nimble and natural. The Enduro 29 feels at home when it gets going faster; on slower technical sections the bike handles the terrain just fine but you know it's got more capability.
I look forward to getting this bike out on some familiar loops and seeing if I can pull an Aaron Gwin on my riding buddies; it may also be just the ticket for the local enduro race series – stay tuned…
---
Could you see yourself swinging a leg over a long travel 29er?