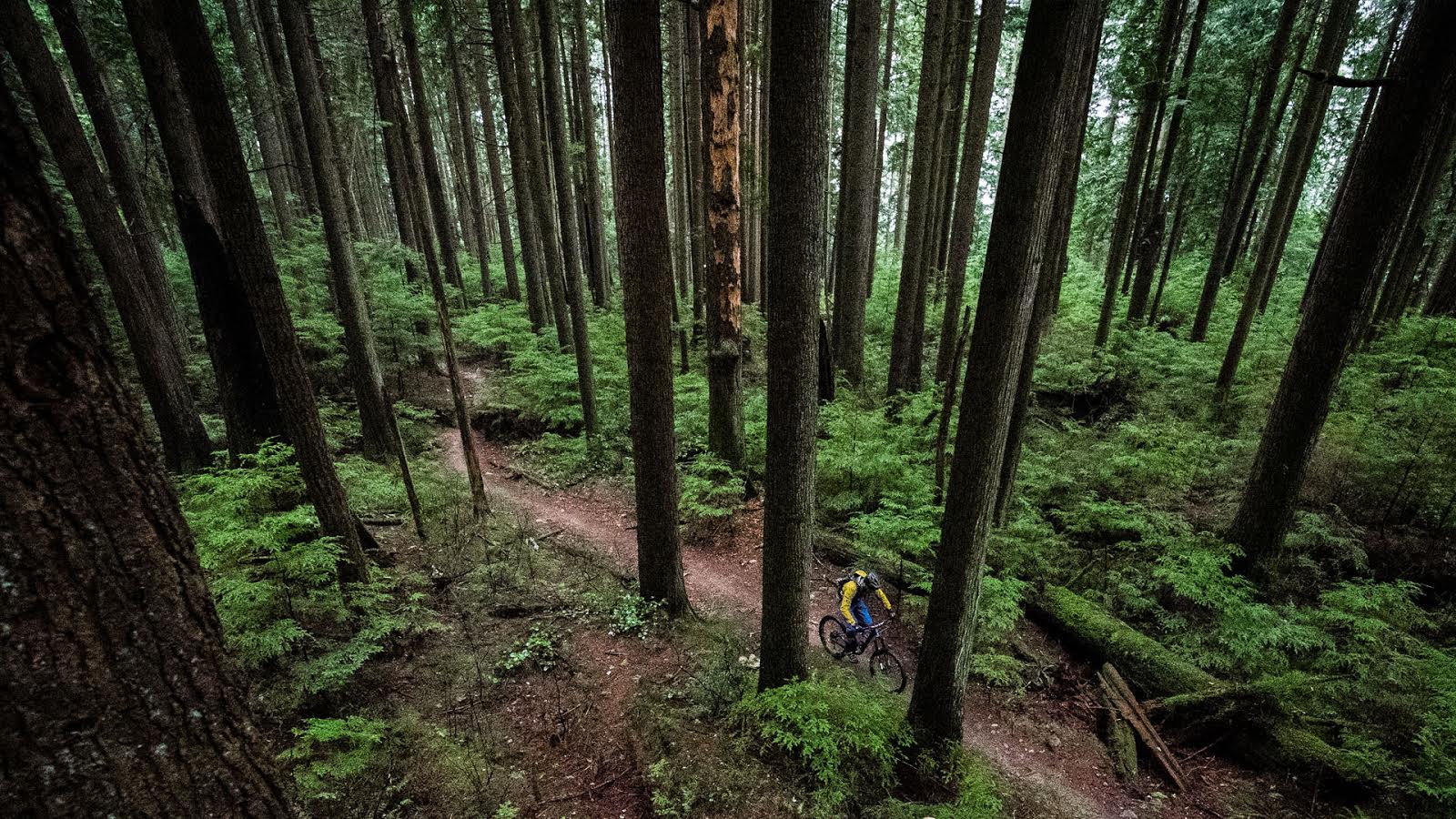 2013 Specialized Camber Pro Carbon
The Specialized Camber is a bike we don't see too often here on the Shore. Whether it's because the longer-legged EVO series Stumpjumpers are more popular or just the fact that the local shops don't bring as many of them in, this is a bike that flies under the radar. With that said, when the box arrived from Specialized Canada last week and I saw what was inside, I was indeed excited. Cam McRae attended the Camber launch in Bend, Oregon last year, and he came away from that experience raving about the 110mm 29er.
As my own riding style is leaning toward longer and longer loops on the Shore, a shorter travel bike with big wheels seems logical. The 110mm Camber is bigger than a pure XC race bike but not quite by enough to put it in the Trail category. Let's call it XC-plus or Trail-light – or let the ride do the talking. I've put three rides into the Camber so far and am very happy with its performance. From here on I'll let photos and captions take you on a tour-de-Camber. You can scroll through or click to make the photos big (recommended!) and sequence through.

Edit: Specialized just uploaded a video with some more info about the Camber – enjoy!
---
All in all, the spec of the 2013 Camber Pro Carbon is very Shore-friendly for what is essentially an XC race bike with a bit more travel. Smart gearing, bash guard, clutch derailleur, dropper post, decent tires… could this be your all day bike?