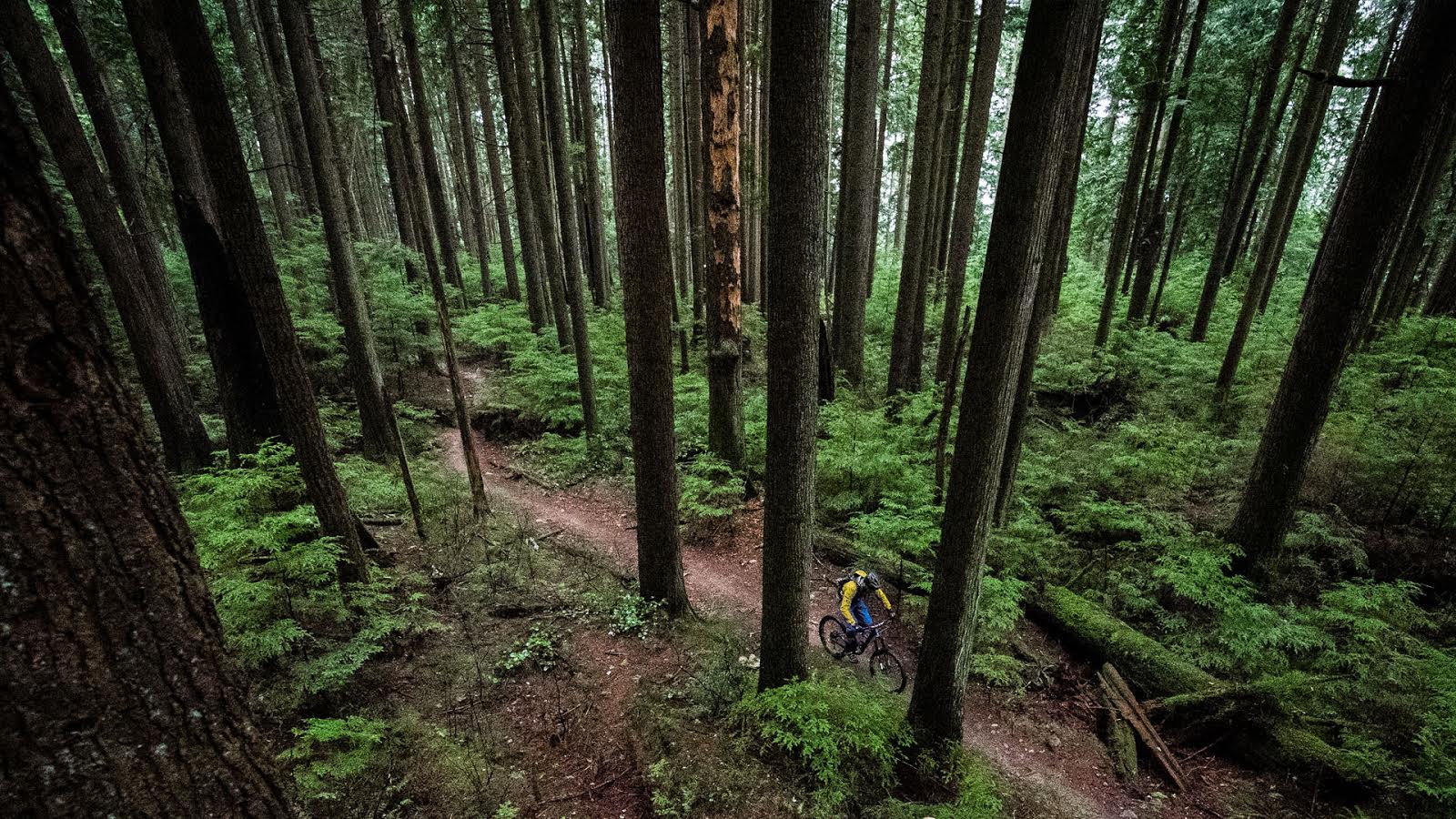 2013 Rocky Altitude 790 MSL
In the world of West Coast mountain biking, the lines between categories have become increasingly blurred. Riders are more than willing to pedal up long technical climbs to access steep, technical trails that drop straight back down. Most brands are putting out bikes that are seemingly capable of doing it all, while catering to their particular suspension design. Rocky Mountain is no exception: the Altitude 790 MSL is their SmoothLink offering, and it totally blurs the lines between trail, all-mountain, and enduro. Being the topflight model, the 790 comes spec'd to the nines, which is to say that it has pretty well almost everything a $6999 bike should have (you can get into an Altitude for as little as $2850).
My demo bike arrived in Nelson just as the weather decided to change. A long spring of summer-like weather was pushed out by falling temperatures, increasing clouds, and rain. With the snow line creeping back down towards town, I did the smart thing and made a dash towards Hood River Oregon to join a Coastal BC contingent for a few days of camping and riding. While the rain was still off and on, the temps were higher and the network of trails in Post Canyon proved to be a great first few rides on the machine as I worked out the setup on the flowy, and sometimes steep and rocky, network of trails.
Setup measures included dropping the stem to only one spacer under it, and sliding the seat forward a hair as I am biased to steep technical climbing. While the bars aren't super narrow, I am used to uncut Chromag Fubars (780mm), so the Six C offering from Race Face 'feels' a lot narrower than it really is (725mm)… although to be honest, my pinky fingers are sighing in relief as I tend to smash them off trees on tight narrow trails, which are not lacking in Nelson, and to be honest I've enjoyed riding without worrying about hitting my bars. A quick check against my regular ride (Giant Reign), showed bar/bb height to be within half an inch between the bikes, which I believe accounts for how comfortable the Altitude felt from the moment I threw a leg over it.
Through the first dozen rides over the past couple weeks, I'm enjoying the combination of the straight up geometry and the 60mm stem, it makes for a bike that's easy to manual and wheelie, and provides for a fast, lively, responsive ride. I started out in "Vanderham" mode (67.1HA, 74.1SA, 4.93mm BB drop), and while it climbed like a mountain goat on speed, I couldn't help but feel like it was lacking something on the steeper technical descents, which is also easily attributed to the tires. In the slack setting for the past week I feel like I've gotten the tires under control a bit, and the bike has really begun to shine on the descents, although giving up a slight bit of mountain goating uphill speed, but still plenty comfortable and capable on the climbs thanks to the upright seat angle.

A short lap with the Altitude on a loamy trail here in Nelson.
While my initial, albeit cursory, impressions are favourable, I'm looking forward to continuing to put this rig through the paces over the coming weeks on the steeps out here in the Kootenays to see just how far into the realm of all-mountain/downhill this 'trail' bike can be pushed. Stay tuned!
---
Do you blur the lines between trail, all-mountain, and enduro? How's that Altitude lookin' from there?