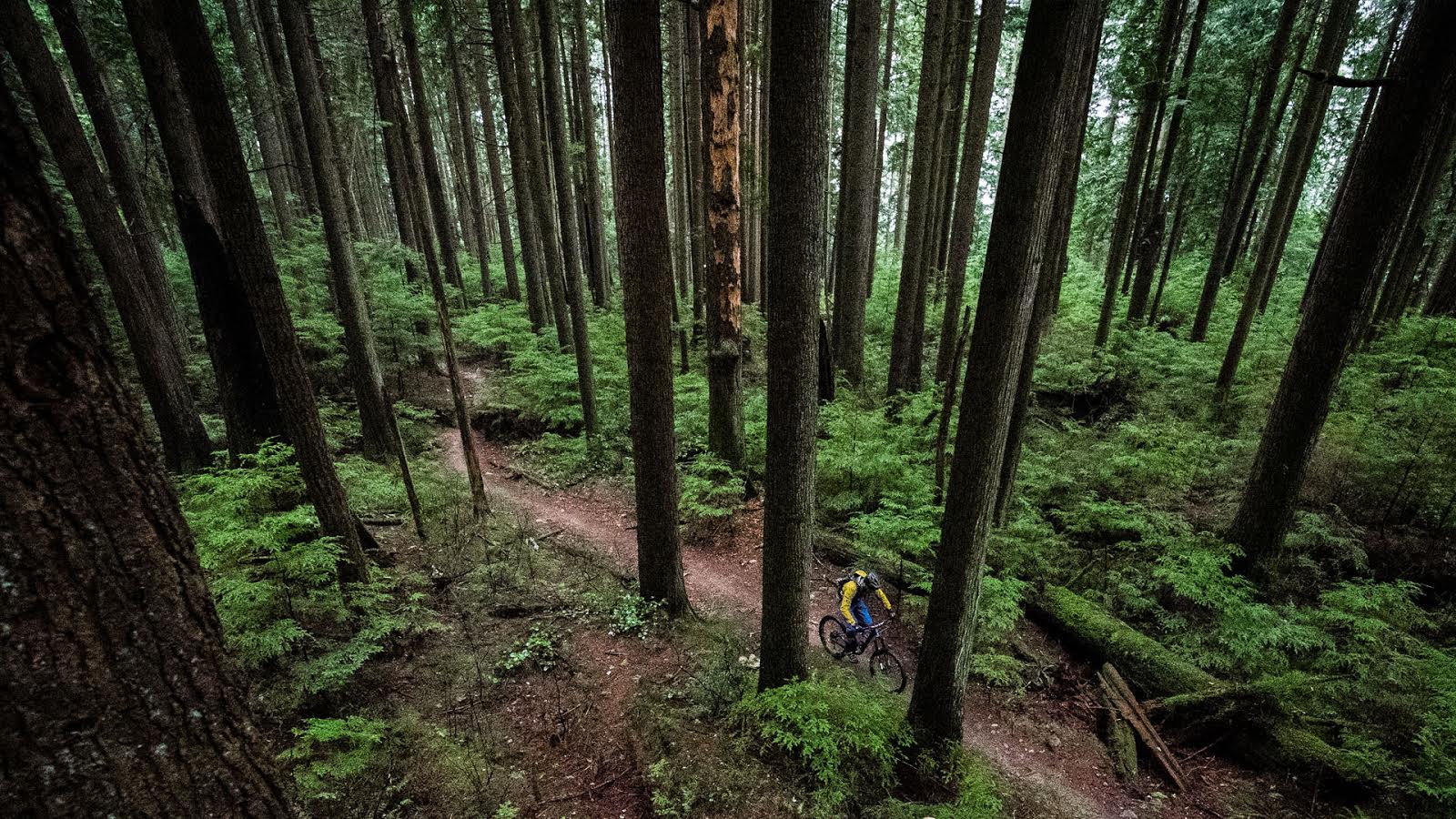 2013 Norco Aurum 1 Dorado
Norco did it right for the 2012 model year when they introduced a DH bike that both looked fast and went fast by modern standards. For 2013 the platform sees minor revisions and an updated spec range. Pricing structure has been updated, expanding the available models to five options from a previous three, with the Aurum 1 coming in either a Boxxer / DHX RC2 or Dorado / Double Barrel as seen on our test bike.
As soon as I jumped on the 2013 Norco Aurum 1 Dorado, the reason for this bike's popularity was evident; generous top tubes and solid out-of-box spec make for confidence-inspiring gravity sled. Connor Macleod did a great job of covering the Aurum's heritage in his initial overview last year and wrapped up its riding characteristics in the long term review – both with photos from Derek Dix. Using those articles as a backbone, this one can stay short and sweet.
Through the photo set below I will detail the Aurum's changes for the 2013 model year and give my thoughts on a few months with the low slung racer. Click in to the first photo to enlarge and advance through using the arrow keys…
On the whole the Aurum 1 package has increased in price by a few hundred dollars, but its value for spec has also improved with upgrades to the brakes, drivetrain, and cockpit, refinements to the frame, and a wider range of spec choice.
This year we've taken on the 2013 Aurum 1 as a long term test platform. With a trustworthy and reliable start, we will see this bike cycle through a number of changes in the coming months.
---
Does the new Aurum look like your kind of gravity machine? What are your thoughts on the two suspension spec options on the Aurum 1 model? Weigh in below…