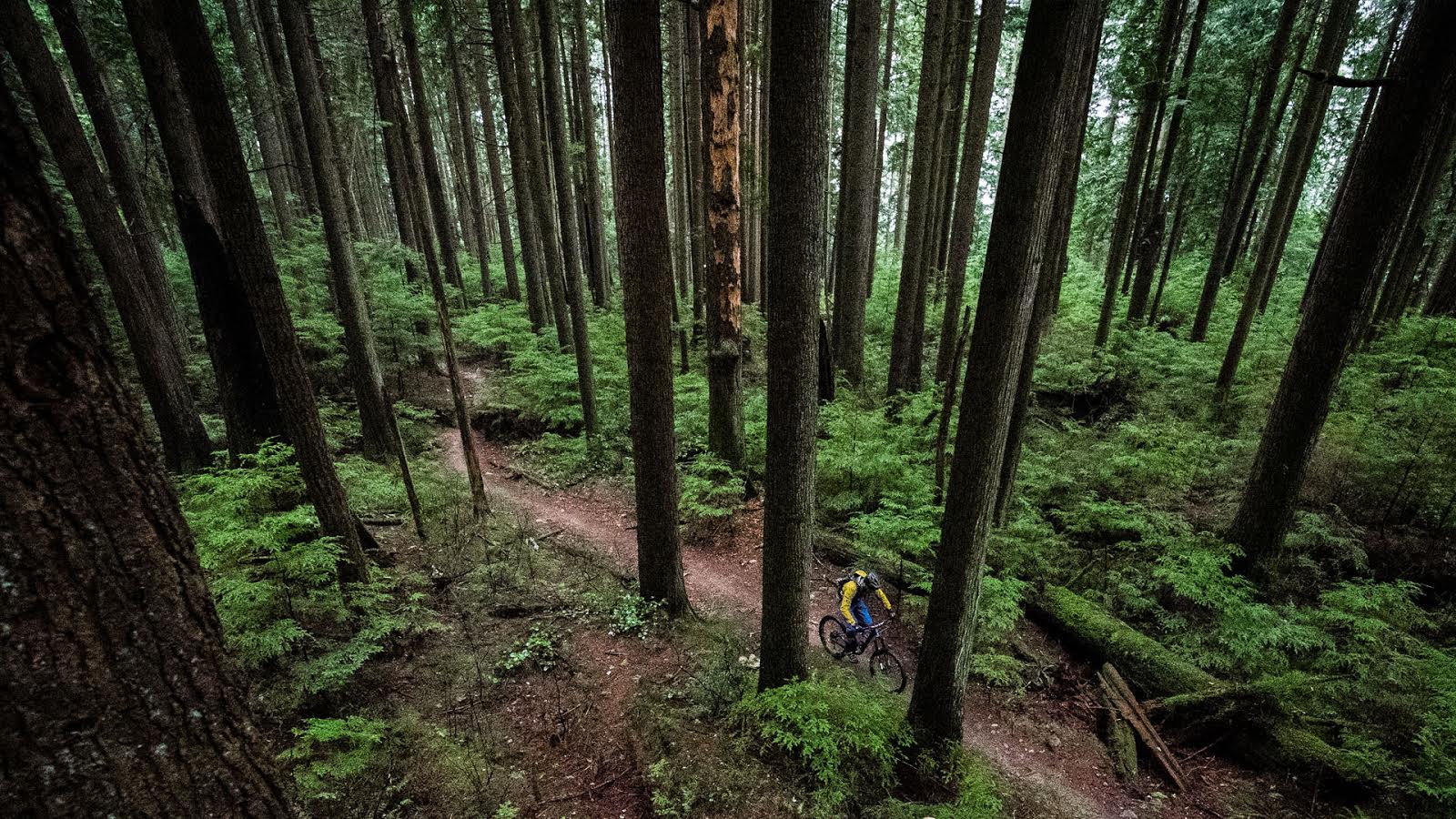 2013 Ghost Cagua 6550 650B
My favourite German actor is Peter Stormare. Which is odd, seeing as he is Swedish. But nobody plays crazy German/Russian/Randomly Eastern European like Peter Stormare.
Even worse, he's not my favourite non-German German actor for any of his amazing film and television roles (Slippery Pete, anybody? Fargo? Come on!). No, he's my favourite non-German German actor because he starred in three amazing Volkswagen ads sometime in the mid 2000's. Go watch them now. Still awesome.
I mention this for two reasons:
Every time I look at this bike, my mind speaks with a Peter Stormare accent for at least the next 20 minutes.
This bike feels decidedly un-pimped and German.
"Un-pimped? But this is a $4k bike with XT and a Reverb" were the words of NSMB's very own Morgan Taylor. Yes Morgan. Un-pimped. No excessive use of bright colours (save for the hints of lime green scattered throughout). No flashy gizmos (funny what we consider to be standard gizmos on a bike these days, no?). No excessively complicated suspension designs (finally, a point that doesn't require any further clarification). Like a Volkswagen (of a few years ago), my initial impression of this bike is of solid, un-pimped well thought-outedness. What I'm trying to say is that this isn't a bike that screams at you from the showroom floor. It just sits there alluding a quiet confidence. Or perhaps I'm just straining really hard to work in a reference to my favourite non-German German actor? Too hard, really.
So let us look more closely at the actual bike. It most likely wants us to describe it as an "Enduro" bike: 650b, 6 inches of travel (roughly), dropper post, 160mm fork, 67 degree head angle, etc. etc. It also has some pretty nice parts, some of which I'm looking forward to checking out. Rock Shox Reverb, Full Shimano XT 2×10 Groupo, Nobby Nic 2.35's and a Fox Talas 34 Fork. All solid, non-controversial parts choices on what will hopefully be a solidly performing, non-controversial bicycle.
The 2013 Ghost 6550 went for $4000 at MEC if you can still find one, but the 2014 is incoming with more vibrant colours and at a reduced MSRP of $3750. Dave will drop in soon with his thoughts on the suspension platform and spec…
---
Whatcha think? Peter Stormare of bikes, or is Dave going crazy?