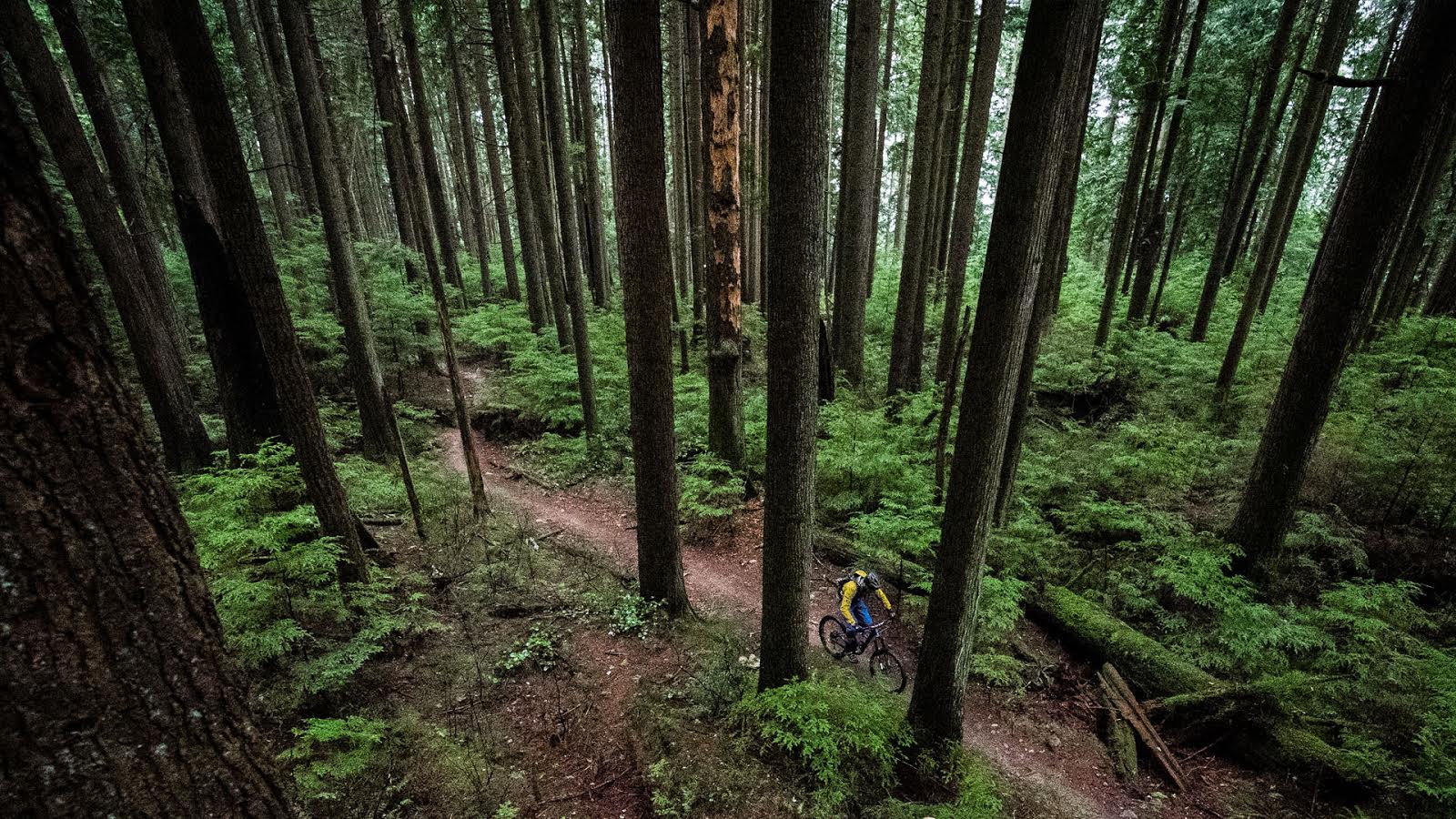 2 Years Of Digging: Salsa Verde
I've always been intrigued by the myriad of styles, character, and construction in mountain bike
trails. Years of riding The Shore, The Woodlot, Whistler, Squamish, Pemberton, and the interior
offered up a plethora of building techniques that I took in as an astute observer and eager
student. Unfortunately, the time building a full trail requires never seemed to materialize.
That is until an untimely injury sustained during a bike trip to Central America. I had broken my
hand in a crash in the first week of that trip leaving me unable to ride or work when I returned
home.
In the classic case of 'when life hands you lemons' I took the downtime as an opportunity to
explore the forests around me. Before long I had flagged multiple lines and got to work clearing
brush. Each day in the woods inspired new ideas for features. Within a few months, my hand
had healed and I was able to start the real work.
The terrain I had chosen was difficult at best to work with, but with help from all around good
guy Danny Martins, the task was made 99% easier. Not quite 100% due to his habitual late
morning starts. But considering he works for free and doesn't complain, Carlo as he's
sometimes known, is the best pal you could have trail building by your side.
Over two years, we slaved away cutting, shaping, and digging. Building this trail became our
obsession. In that time, we spent more time working on our dream build than actually riding our
bikes. Our backs ached, muscles were taxed, joints became chronically sore. Day in and day
out we returned at every free chance we had. Completed sections were christened with ritual
post dig beers.
What seemed like an impossible task soon became a reality and the arduous journey to
completion was done. We never took short cuts and it took much longer than we both
envisioned. The time and money invested are nothing compared to the feeling of riding our own
hard work sculpted from the earth. We're proud to present our creations, Roca Verde and Salsa
Verde.
None of this would have been possible without help from these amazing friends:
Lisa Mason
Justa Jeskova
Michael Sousa
Caleb Einhorn
Mike Gamble
Dave Robinson
Jessica Shoubinson
Thomas Wood