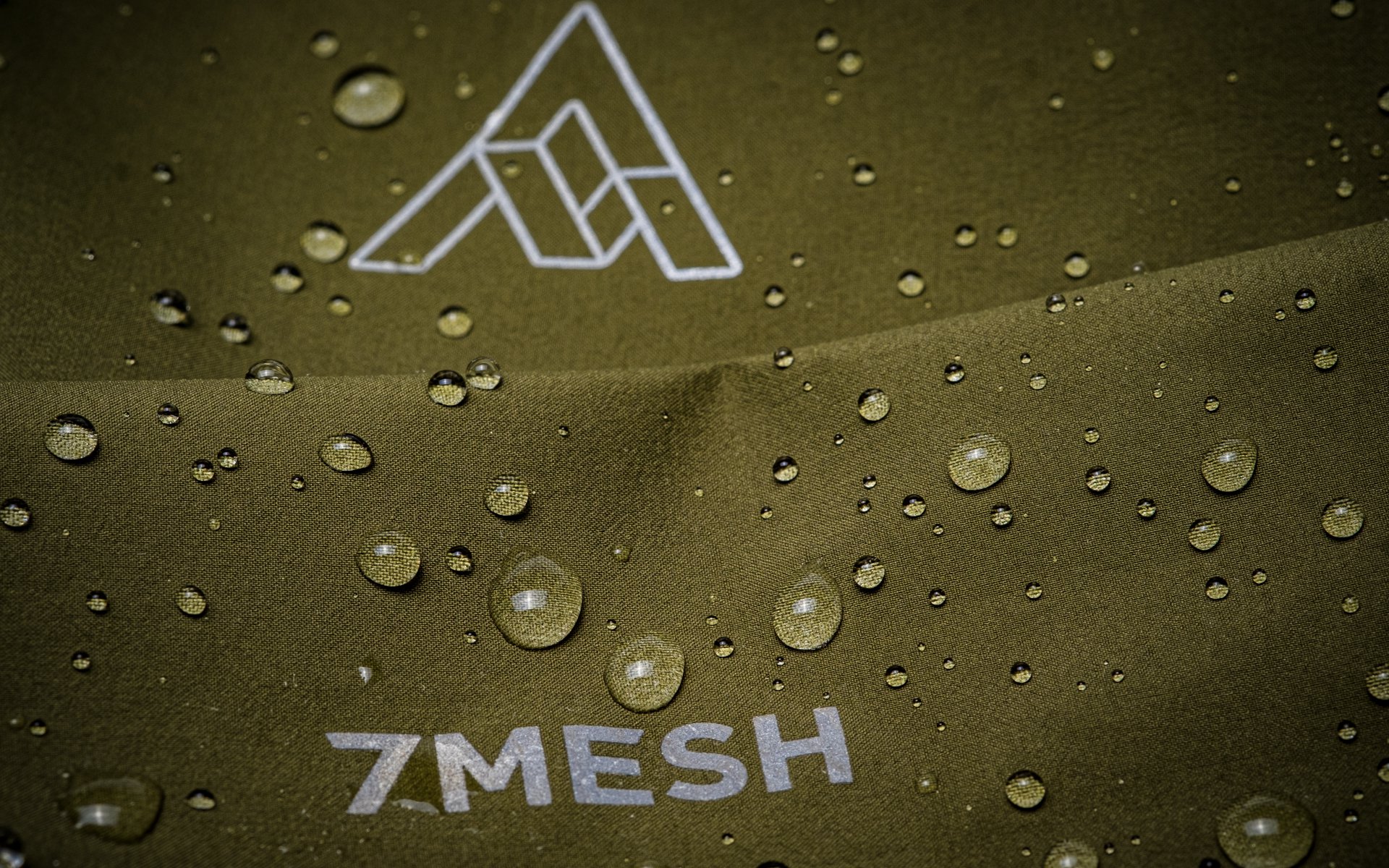 Presented by 7Mesh
2-Minute Expert: How Gore-Tex Works
Warranty departments at outerwear companies all have customers complaining that their fancy waterproof/breathable (w/b) jacket no longer works. It wets out on the outside, and bathes them with sweat on the inside. "Don't worry," the customer always says, "I've never washed it".
The irony? Not washing them is why they're not working.
Everyone's heard of Gore-Tex. Virtually no one really knows how it works - or how to make it work best for them.
Every time we test a high-end riding jacket - which will, more often than not, use Gore-Tex as its waterproof/breathable membrane - there will be commenters stuck in two camps: the first will extol the virtues of their Gore-Tex equipped jacket and how well it's worked for them for years. The second group will rail about the cost, the risk of ripping it in a crash, and the fact that their jacket no longer works like it did when it was new.
In short, one group gets it because they're the RTFM type (read the flippin' manual) and one group doesn't. In defense of that second group, yes, a jacket costing 3-, 4-, or 500 dollars is a big investment some may not be willing or able to make. However, the more you understand about how Gore-Tex works, and how to maintain it so that it keeps working the way it did when it was new, the more you'll realize that your waterproof jacket (pants, shorts, etc) will repay that investment many times over the years if you take care of it. Oh, and for those worried about ripping their jacket in a crash, any outerwear brand worth its sweaty salt will repair a damaged garment for a very reasonable cost - if not for free.
I spent some time chatting with Ian Martin, VP of Product for 7Mesh, who ran me through the fundamentals of Gore-Tex function and maintenance. What I learned was both useful and interesting.
How Gore-Tex Works
The basic premise of any waterproof/breathable (w/b) membrane is that, despite differences in structure or material, they are all designed to allow vapour to pass through them - but not water. Three key factors dictate the efficacy of your w/b garment's performance:
1 - Pressure Differential
Waterproof/Breathable membranes need an environment where warmth creates pressure on the inside of the garment that will push water (in a vapour state) to the outside where it condenses once it collides with cooler air. Anything that minimizes or reverses this pressure differential will decrease the membrane's effectiveness. This includes loose areas where the fabric is further from your body - the area under your arms, for example. Those larger spaces increase the pressure required to push vapour to the inner edge of the garment so it can be transported to the outside. Best case scenario, Martin says, is a next-to-skin fitting garment with gaskets. Vents are actually not useful as far as membrane performance, because they introduce cooler air to the inside environment and decrease the pressure differential. But this is also where theory and practicality collide, because we also know that vents are essential for high output activities. There are times when you're just going to generate too much heat and sweat vapour for the membrane to handle. When that happens, you need to use the vents in order to control your comfort. However, knowing how that impacts your garment's ability to function might impact how long you leave those vents open. The sooner you close them, or reduce the opening, the more you allow Gore-Tex to get back to doing its job to regulate your temperature.
At this point I was starting to understand just how important a garment's fit is in relation to the membrane's performance. It was also clear - yet again - just how important it is to get layering just right.
2 - Water Must Bead on the Outside
You know how water beads up and rolls off a new jacket? That's not Gore-Tex at work - that's DWR (Durable Water Repellent) - which is a protective layer applied to the outside of w/b garments. We all think its purpose is to keep water out, but it is also there to help keep sweat vapour moving to the outside. If your jacket has 'wetted out' meaning the outer surface is becoming saturated, that water is cooling and condensing the vapour before it can move through the membrane - leaving water on the inside and making you wet, uncomfortable, and maybe thinking about whether your jacket needs some warranty love. This is where maintenance comes in, but we'll get to that in a bit.
3 - Membrane Must not Change as it is Used
Gore-Tex is essentially extruded Teflon, which helps explain why water won't stick to it. Some w/b membranes have similar properties, while others are derived from polyurethane. Advantage: they allow designers to build stretch into a garment. Disadvantage: P/U-based membranes don't work well over time because water causes the polyurethane to swell, which reduces the size of the pores. Result: the more you sweat, the less they breathe. There are several reasons why 7Mesh chooses to use Gore-Tex for all of their w/b garments, and it's beyond the scope of this article to go into all of them, but the key reason is that 7Mesh feels that Gore-Tex is the best membrane choice for long-term use in a high output scenario like cycling.
Maintaining your Gore-Tex Garment
Getting back to helping frustrated Gore-Tex customer service reps worldwide, there was an old maintenance adage that said "wash it lots, dry it hot". Essentially still true, with a few caveats. Here, then, is how to care for your Gore-Tex jacket (and other w/b membrane garments).
You should be washing your Gore-Tex* pieces...a lot. Oils in your sweat, dirt, smoke from campfires...it all can clog up the membrane's pores as well as interfere with the DWR's ability to work. Machine wash on a warm cycle. Use a small amount of liquid detergent (or even better, a specific cleaning product like Granger's). No powder detergent, fabric softeners, conditioners, or bleach.
Tumble dry on low - this will reactivate the DWR treatment on your outer fabric. If you don't have a dryer, use an iron on a warm setting with a towel between the iron and your garment. *Do not skip this step*. Eventually that coating will need to be restored. When drying/ironing no longer reactivates your DWR treatment, apply a new water-repellent treatment to the garment's outer fabric. Once again, use products like Granger's or Nikwax.
Do this often. Once a year at least, depending on how much you use your garment. For mountain biking, where mud is an issue, that should be more like 2-4 times per year. If you get grease or oil on your jacket or shorts, use a grease-cutting dish soap like Dawn or Sunlight with a toothbrush before you wash it in the machine. From personal experience, this works even on stubborn grease stains, but requires some tenacity. Mare sure you rinse well prior to machine washing to ensure that no soap remains.
*Gore-Tex and other w/b membranes all have similar maintenance procedures, but to be safe, always check the instructions for your garment.
If you're more of a video learner, this short clip from Gore-Tex illustrates the procedure.
More Resources on Gore-Tex maintenance
Here's 7Mesh's page on Gore-Tex maintenance.
And here's our most recent 7Mesh Guardian jacket review.