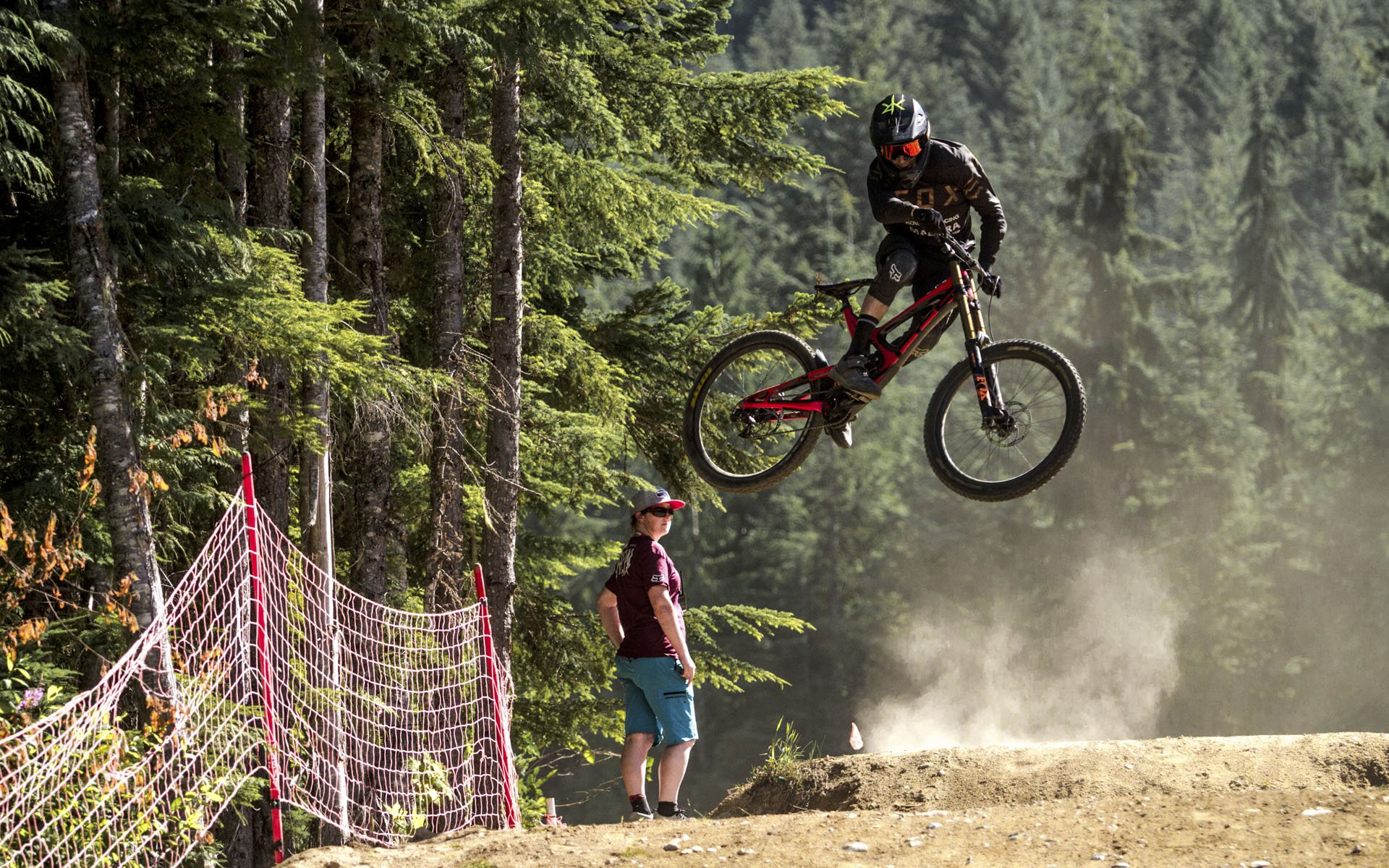 Whip Off Worlds Photo Essay
16-Years Old in Whip Offs
If you had to name one event at Crankworx that needs no introduction, Joyride would get tapped but Whip Offs might be second. The latter took place at the usual Crabapple Hits location, with crowd numbers reaching an all-time high. Whips to the left, whips to the right, and even some, how you say, "inverted aerials" that rustled the jimmies of Whip-Off sheriff Duncan Riffle; "No flips!" 
A highlight for locals at Whip Offs this year was young gun racer by the name of Ben Wallace making it through qualifiers to the big show. At 16 years of age Ben is still learning how to operate motor vehicles but he has his full license in the world of style. Having numerous BC Cup downhill race wins under his belt, he spent the better part of his summer racing the World Cup circuit in Europe, and coming in hot in 13th place in the most recent Mont Sainte-Ann race. In between Dual Slalom and Canadian Open practice, he headed up to Crabapple with his father, Mike Wallace (A reviewer for NSMB.com) to show that not only is his coach Chris Kovarik mentoring Ben's speed, but his steeze as well. 
Ben is part of a generation of riders inspired by Stevie Smith, and they are poised to make their mark on the world stage in the coming years. And at Whip Offs!