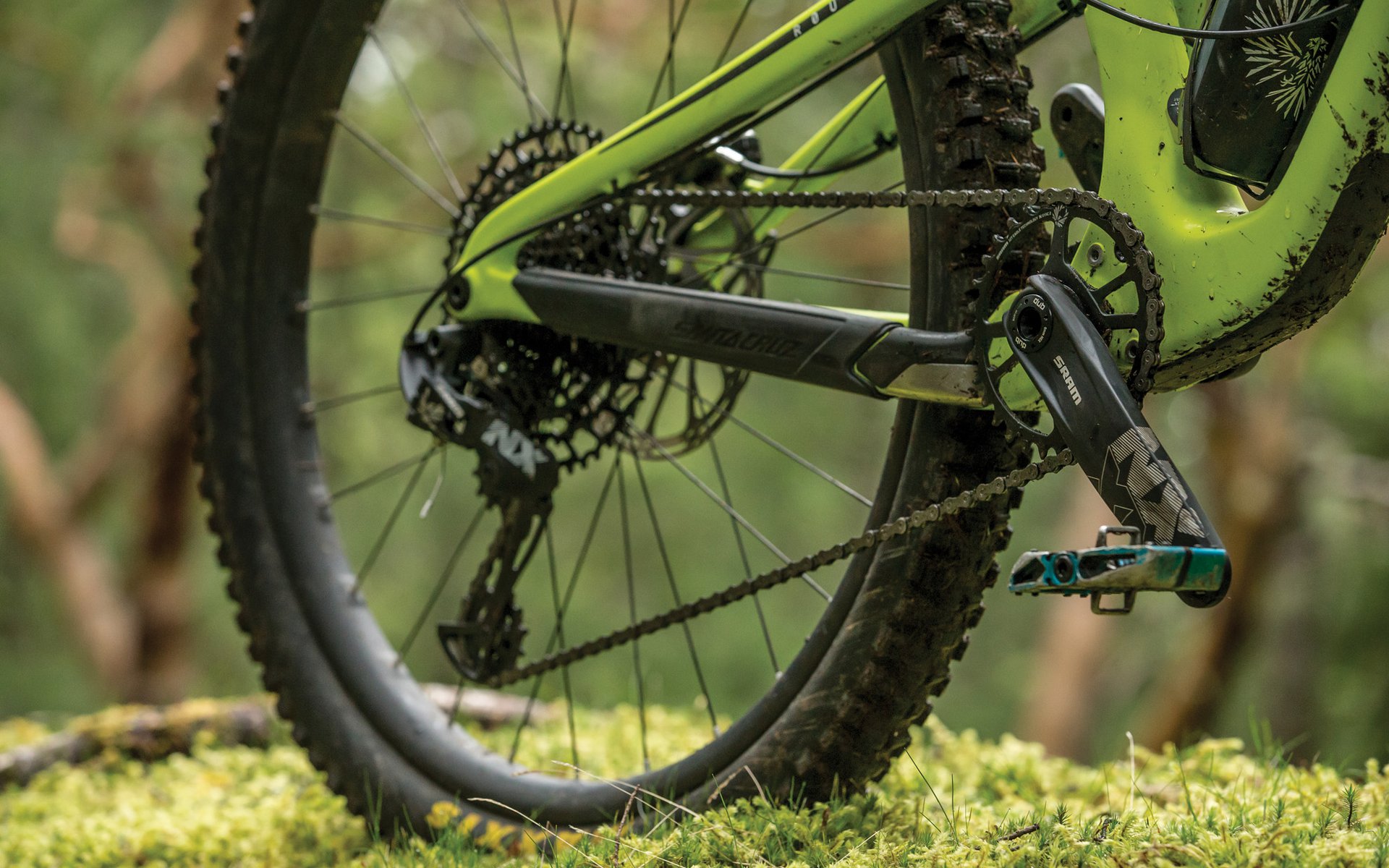 PRESS RELEASE
12 Speed For the Masses - Introducing SRAM Eagle NX
START WITH EAGLE
Eagle™ Technology revolutionized the mountain bike experience by offering riders a 1x drivetrain solution that is purpose-built to be lightweight, strong and intuitive, with the gear range to ride on any terrain. NX Eagle™ drivetrain is the newest addition to the Eagle™ 1x ecosystem, and shares technologies with XX1, X01 and GX drivetrains, which makes it 100-percent compatible within the Eagle™ ecosystem. NX Eagle™ delivers an ease of entry that will bring the benefit of Eagle™ performance to more riders than ever before.
DESIGNED AS ONE
SRAM Eagle™ drivetrains are designed, engineered and manufactured to work as complete drivetrain systems. All Eagle™ components are Designed as One, to guarantee Eagle™ range, durability and performance. Only genuine Eagle™ components meet SRAM's design directive and testing protocols. No other company can claim its product meets our design directive. Everything you need. Nothing you don't. Engineered in Germany. 
This is Eagle™.
NX EAGLE CRANKSET
The SRAM NX crankset delivers Eagle™ styling and performance to the newest addition to the Eagle™ ecosystem. Designed for SRAM's X-SYNC™2 chainrings, the NX crankset is engineered for complete chain control—each tooth's profile is precisely engineered to work quietly, efficiently and securely with the Eagle™ chain's inner and outer links. DUB™ technology features a better-engineered bottom bracket and a new spindle design, which together allows for a more uniform approach to bottom bracket fitment, better sealing against contamination and forward and backward compatibility. Now everyone can benefit from a new measure of performance and durability. 

FEATURES/BENEFITS 
6000 series forged aluminum arms. 

DUB™ technology features a uniform approach to bottom bracket fitment, better sealing against contamination and is forward and backward compatible

Weight: 705g (175mm, 32t)

MSRP: $105 USD

NX EAGLE REAR DERAILLEUR
This new NX Eagle™ derailleur features the proven SRAM 1x-specific X-HORIZON™ design. The larger, 14-tooth X-SYNC™ lower pulley easily facilitates 11- to 50- and 10- to 50-tooth cassette capacity, and also adds to NX Eagle's overall smooth-pedaling feel. The Type-3 ROLLER BEARING CLUTCH™ provides quiet, consistent performance and durability. 
FEATURES/BENEFITS 
Completely new rear derailleur incorporating our proven X-HORIZON™ design and Type-3 ROLLER BEARING CLUTCH™ technology. 

Eagle™ ecosystem-engineered mounting system and CAGE LOCK™ positioning add robustness. 

Eagle™ pulley technology provides greater efficiency, crisper shifting and quieter operation.

Weight 339g

MSRP: $107 USD 

NX EAGLE TRIGGER SHIFTER
New NX Eagle™ trigger shifter means on-demand gear selection throughout the entire wide range Eagle™ cassette. The massive range means you never have to worry about having the right gear for the terrain. NX Eagle™ means easy, intuitive shifting every time for every rider. 
FEATURES/BENEFITS 
Eagle™ Technology creates a smoother and more precise shifting system with exceptional reliability. 

Also available as a E-MTB specific Eagle™ shifter option limiting the pull lever to a single engagement. 

Compatible with Matchmaker™ X clamp.

Weight: 112g

MSRP: $42 USD

PG-1230 EAGLE CASSETTE
Ride anywhere with the wide-range PG-1230, 11- to 50-tooth Eagle™ cassette. The NX cassette gives riders every bit of the climbing range that the Eagle™ ecosystem affords with a simple upgrade to splined-drive body wheels. The PG-1230 is the only Eagle™ cassette designed to be durable enough to withstand the increased demands of E-MTB applications and a perfect solution to heavy-duty use and abuse. 
FEATURES/BENEFITS 
Compatible with 8-, 9- and 10-speed splined driver bodies. 

This PG-1230 cassette is an integral part of the SRAM Eagle™ drivetrain Ecosystem. 

Wide 11-50t gear range—a perfect fit for any ride with optimized gear steps across entire range.

Weight 615g

MSRP $100 USD

NX EAGLE CHAIN
The basis of every Eagle™ drivetrain is its chain—and the NX Eagle™ chain is designed and manufactured using genuine SRAM's Eagle™ architecture, so it is fully compatible with every other component in the Eagle™ ecosystem. The NX Eagle™ chain features solid pin construction, Eagle™ PowerLock® and smooth, efficient shifting that you can count on every time out. 
FEATURES/BENEFITS 
Eagle™ PowerLock® chain connector with FLOW LINK™ technology provides better chain-guiding and increased longevity. 

Unique features and design also provide significantly improved wear resistance on Eagle™ cassettes and rings.

Weight: 278g (126 links)

MSRP: $26 USD

SRAM NX Eagle will be available as a full groupset for $375 USD (Rear Der, Trigger Shifter w Clamp, Crankset DUB 12s w DM 32t X-SYNC Chainring, Chain 126 links 12s, Cassette XG-1230 11-50t, Chaingap Gauge) in September, 2018.