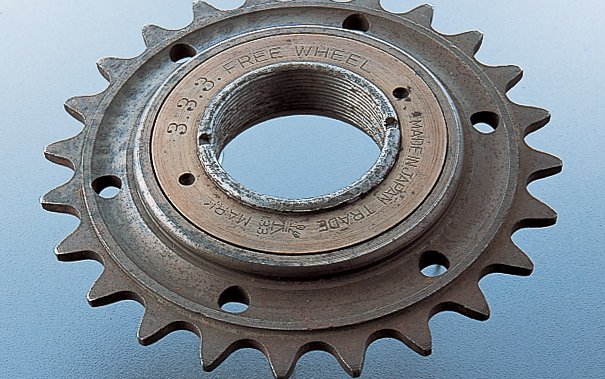 NOSTALGIA
100 years of Shimano
Last weekend, Shimano celebrated its 100th Anniversary and if you'd like to dig in and reminisce a bit, there is a new Shimano Centennial Website that is packed with photos, videos, and stories that commemorate the last 100 years of innovation.
No matter how long you've been riding, Shimano products have been key touch points in one way or another. So, we thought it would be fitting to do a bit of reminiscing of our own and reach back into fond memories of Shimano componentry that graced our bikes over the years. And let us know in the comments what some of your vivid memories are of Shimano components and the bikes on which they did a tour of duty.
Saint brakes - Ryan Walters
Easily the most defining moment of my experience with Shimano was way back when Saint first hit the shelves. My memory is muddy, but I wanna say this was 2004(?) Gravity riders rejoiced – we finally had our own groupo! The initial release of Saint happened to coincide with the completion of a small run of Scarab DH frames we had manufactured at Dark Cycles, and it was a no-brainer to get our bikes kitted out with as much Saint stuff as possible. Of course, there was the crankset and derailleur that looked more like military armaments than bike parts – but for me, the standout piece of the early Saint puzzle was definitely the brakes. I don't know how they squeezed so much power out of those little single-pot calipers, but they sure were a huge improvement over whatever long-in-the-tooth brake I was running before that (pssst...it rhymes with Mayes Hag). And so what if those awesome little brakes were basically just XTs with brown paint – mine were as close to flawless as a brake has ever been.
XTR V-Brakes – A.J. Barlas
My first notable experience with a Shimano product was when a well-used thermoplastic GT LTS came into my possession. Much of the bike was an improvement and I fondly remember many of the parts but those brakes were one of the standouts.
Before the GT, I was riding a cheap steel hardtail that also had v-brakes, but they didn't come close to the crisp feel and great power experienced with the new to me XTR brakes. Even in the wet, the XTR brakes seemed to do much more than I'd previously experienced and with less effort. The relative lack of maintenance needed to keep them running well was also welcome.
At a time when disc brakes were becoming more common, and a quick progression into the sport causing me to move quickly through gear, I didn't spend long with the XTR brakes, and perhaps not long enough. But I've never forgotten them. They were my first experience with high-end equipment and quickly asserted that in some places more than others, you get what you pay for.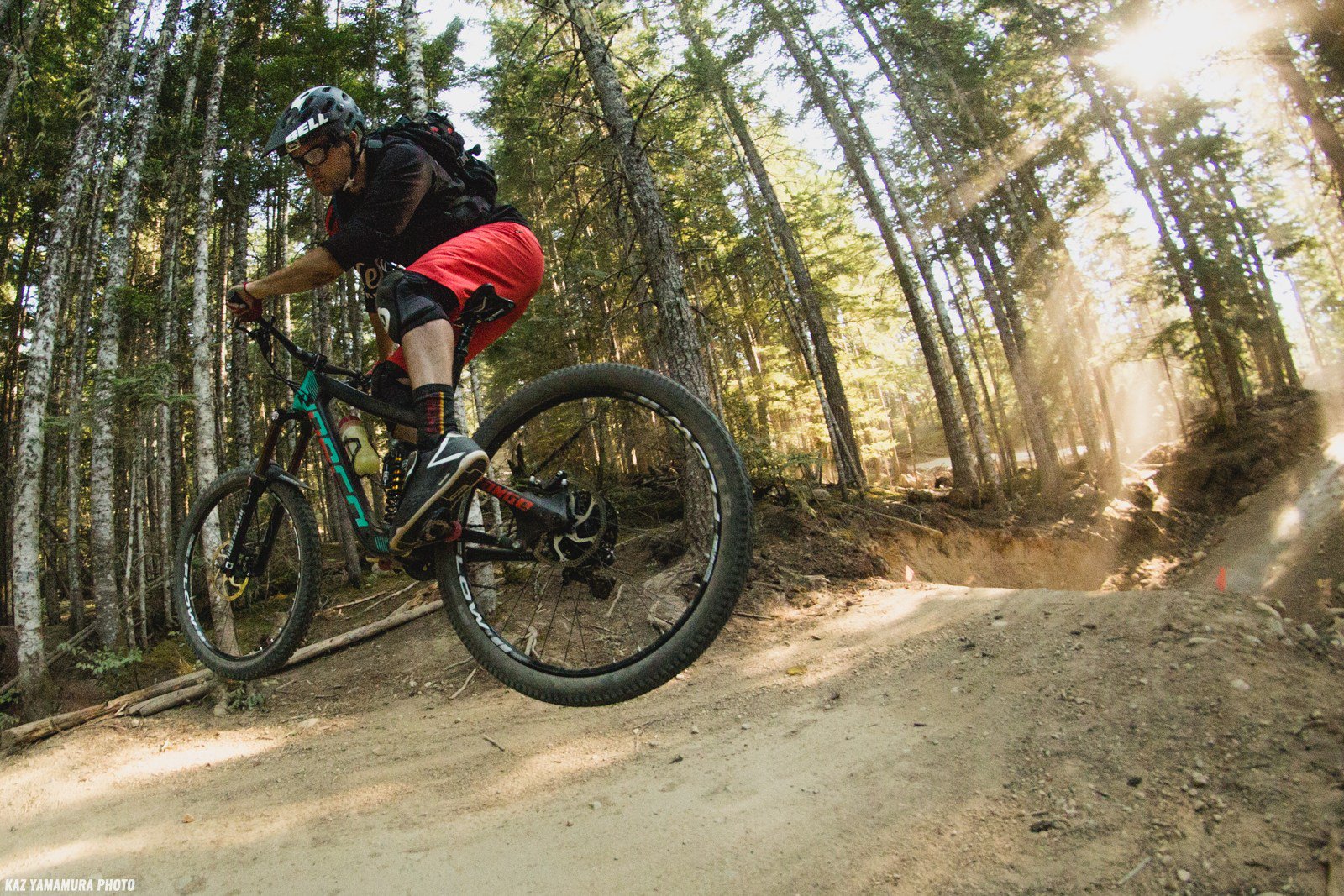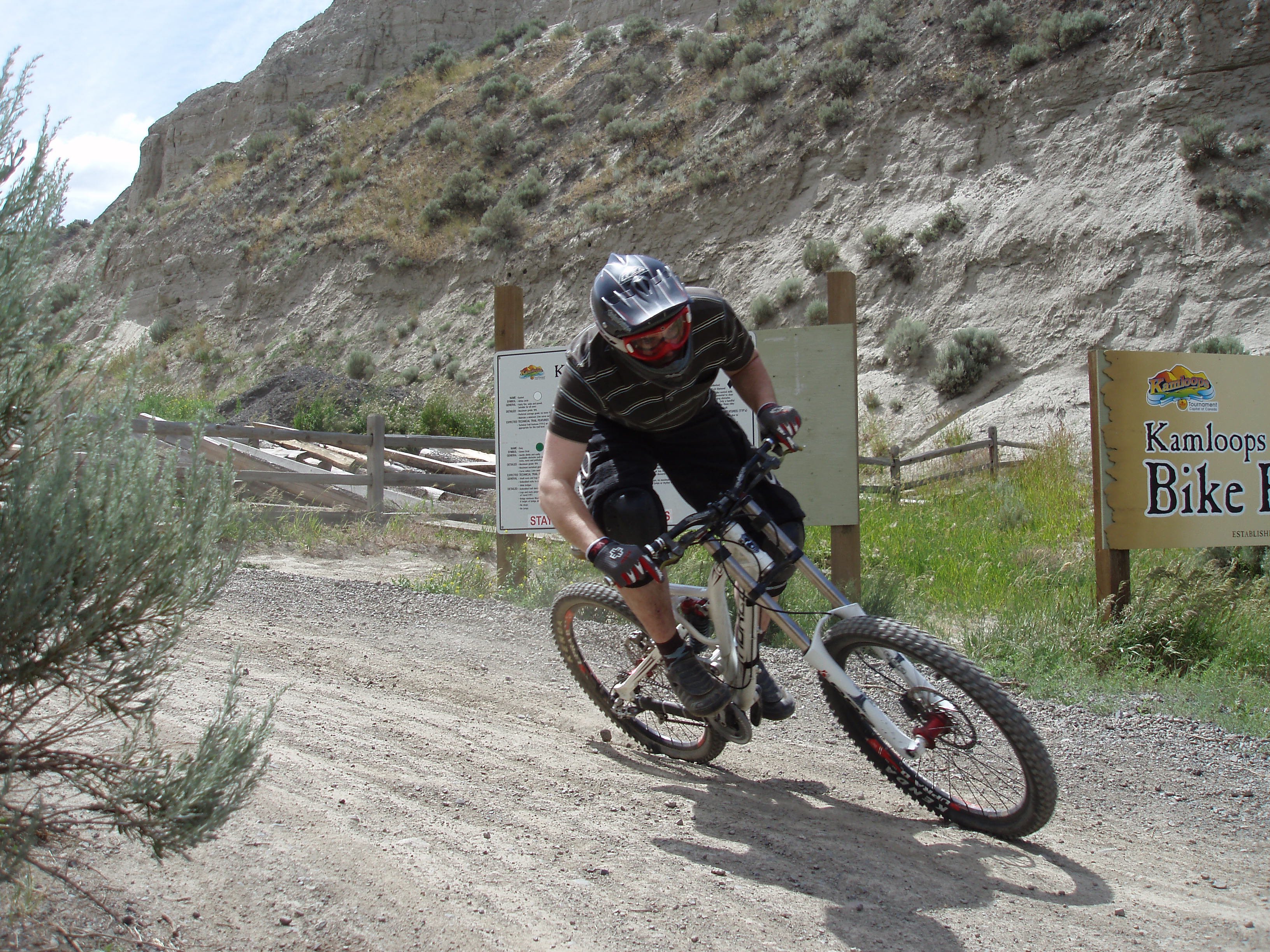 Shimano DX / MP66 / AM45 Shoes - Tim Coleman
I've ridden exclusively in Shimano shoes for over 15 years. Shoes might seem like an odd choice for a homage to a drivetrain and brakes company, but as a key touch point on the bike, Shimano shoes have been a standout for me. For over a decade the DX / MP66 / AM45 were the only riding shoes I owned. It's the only consistent piece of kit I can think of that's been on every ride I've done over such a long period. The trusty DX shoe carried me through countless downhill races, bike park days, and XC epics. Somehow, they always seemed perfectly comfortable and protective. For me the DX shoe is a symbol of what Shimano has so often been about: making stuff that get the job done, at a reasonable price, without superfluous flash and fanfare. Here's hoping for 100 more years of quality Shimano products!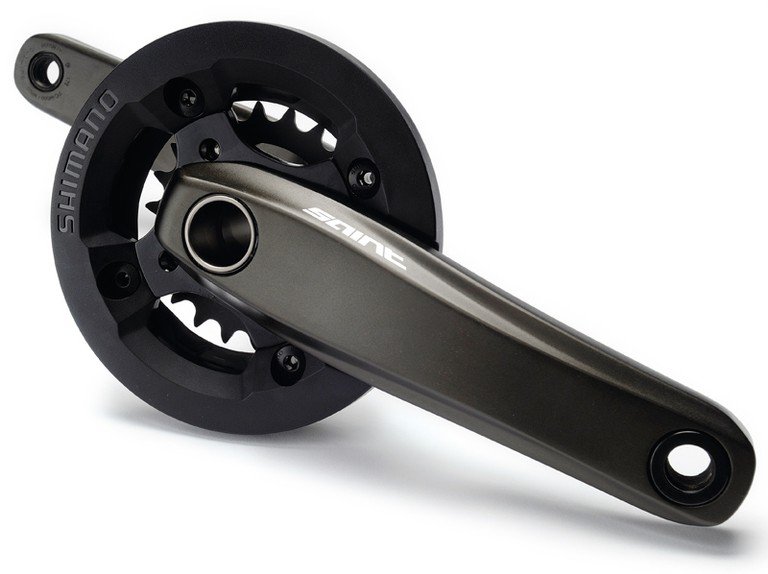 Hollowtech II – Andrew Major
First there was square taper, then Octalink, and ISIS spline. Before Shimano debuted Hollowtech II in 2003, cranks were as much a wear item as tires or brake pads. Many a Shore-style rider had given up on mountain bike cranks entirely in favour of the durability of three-piece steel BMX cranks which weighed as much as a suspension fork.
The hollow-steel 24mm spindle and massive bearing, open standard, external bottom brackets were an instant hit with aggressive mountain bikers, and in 2004 Shimano brought the technology down to an updated version of their workhorse XT group as well as their newly released SAINT freeride components. LX, the precursor to SLX, and Hone, the precursor to Zee, would follow shortly after with inter-compatible 24mm spindle, external bottom bracket cranksets from a plethora of companies.
It seems now like it took minutes for the entire bike industry and every rider I knew to switch over to the new standard without complaint - a rarity even then. An hour later there was a sea of aftermarket bottom bracket options for 24mm cranksets. In addition to better crank and bearing durability, I think it was amazing that Shimano allowed their TL-FC32 BB tool to act as a universal key for everyone's bottom brackets and didn't try to block the open use of the 24mm spindle standard.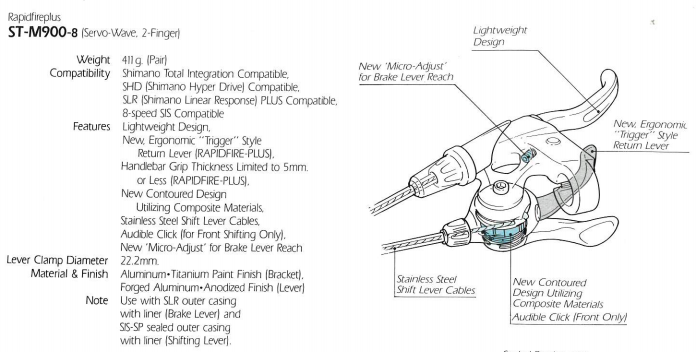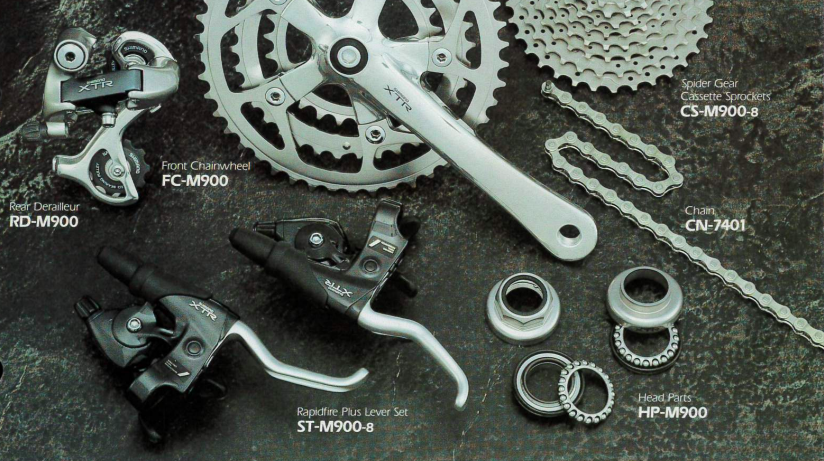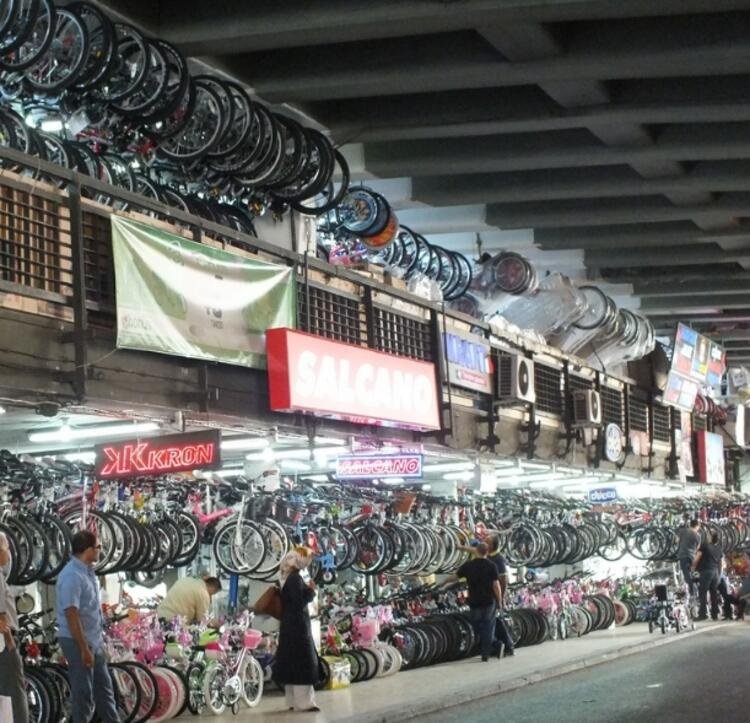 Servo-Wave Levers - Deniz Merdano
Nine year old me had saved up all I could to spend it all on a sick mountain bike. I wasn't planning on riding it in the mountains all that much thanks living in the 'big shitty' but I had to have the best I could afford for our urban assault posse. I wish I could have gotten a photo of the environment, but: imagine a bridge underpass, 500 meters long, filled with bike shops, hundreds of them, all thriving. It was 1992 and Shimano XTR had just been released. I sure as hell could not afford a ride with a full race group back then, but there was a Forest Green/Black Splatter paint Peugeot which was clearly too big for me, in my price range. I jumped on it even though I had no access to a pump with presta valve capability.
It had an XT/DX gruppo dripping in enamel black goodness. The Servo Wave brake levers that allowed the cantilever brakes to pull the cable fast in the initial part of the travel allowed me to run the lever blades as close to the bar as possible for my tiny 9-year-old hands. I loved that bike...I loved those brakes. For me, when set up properly, nothing comes close to the performance and feel of a shimano Servo Wave brake set. I'm currently on a pair of XTR 9120 stoppers and I could not ask for anything more.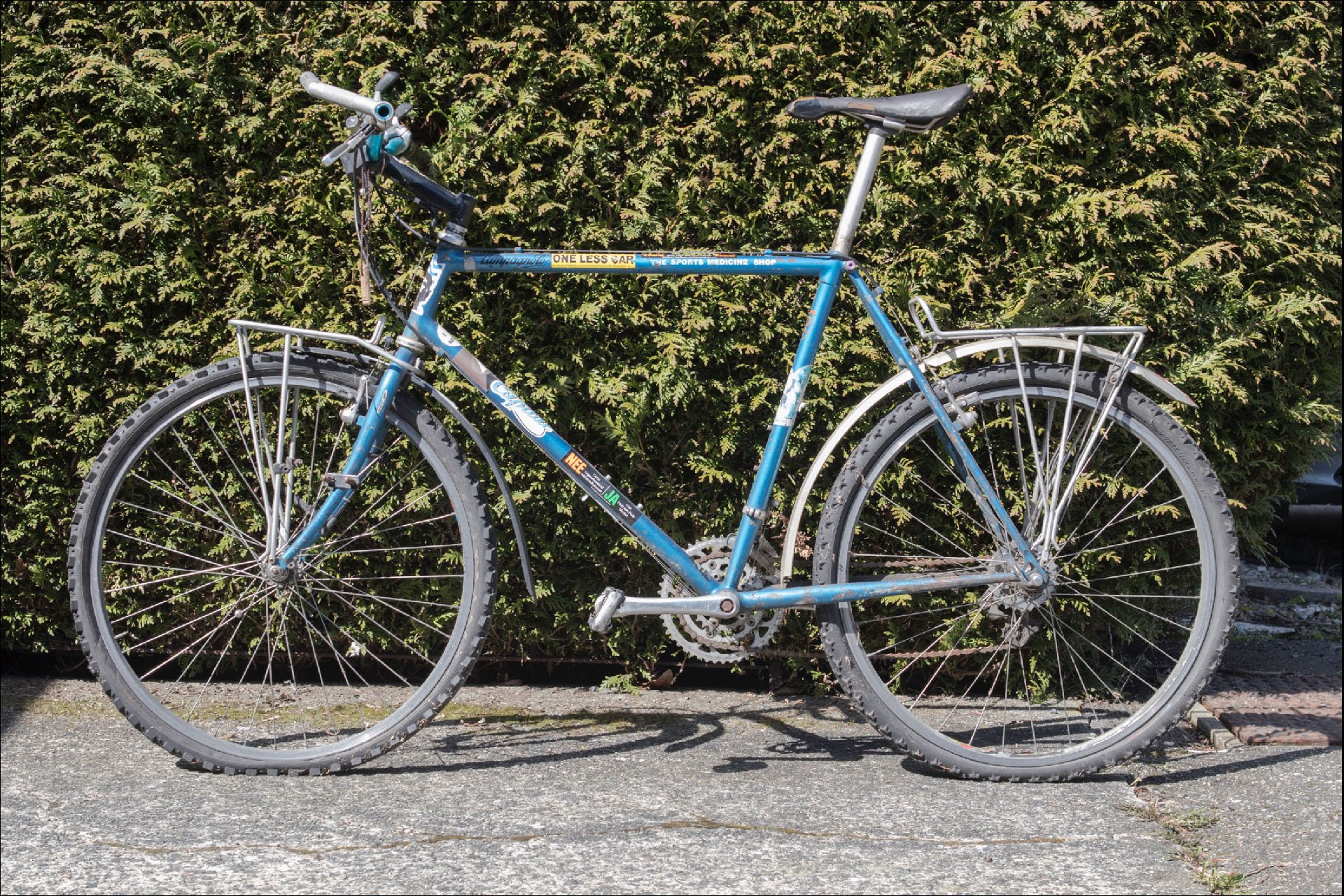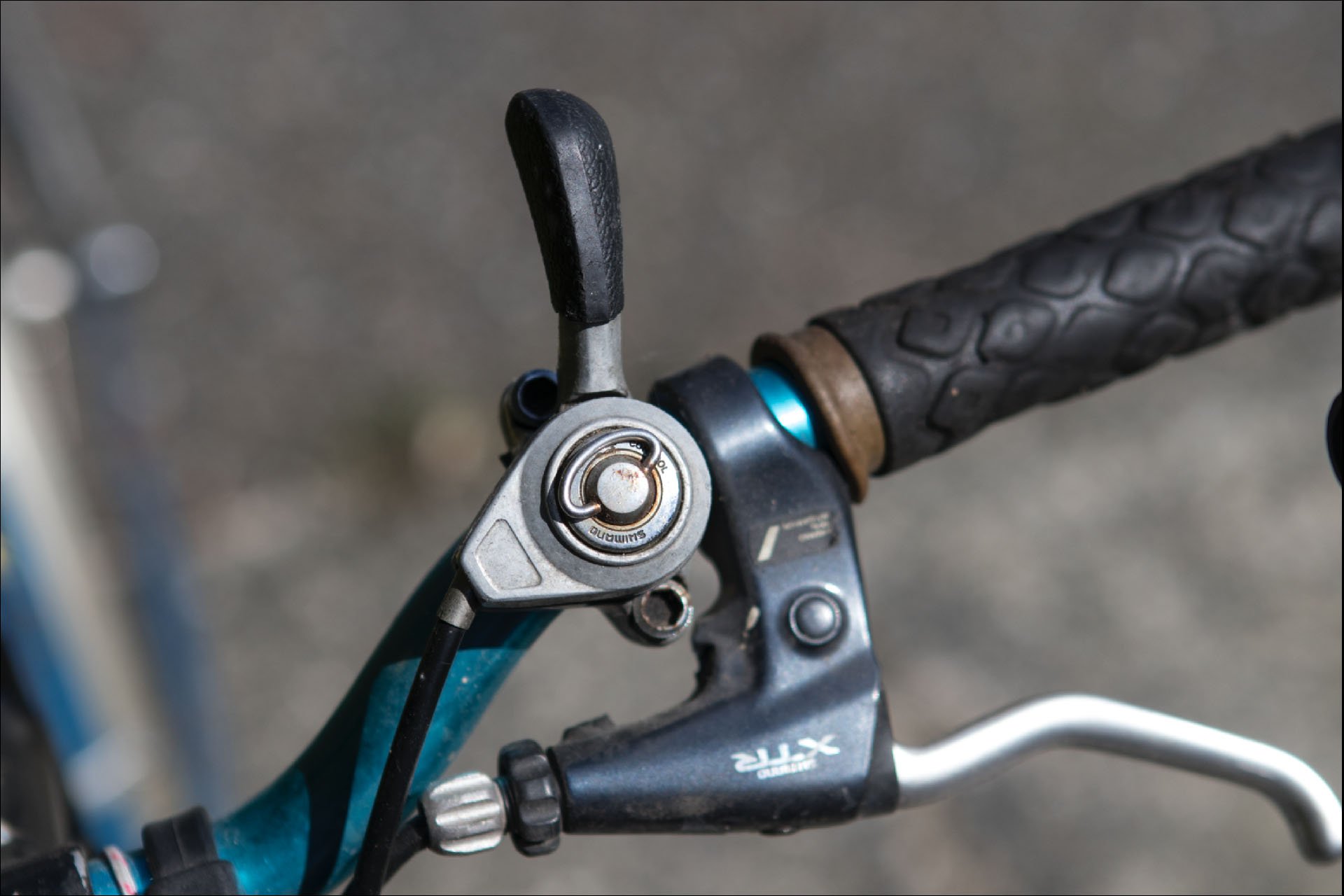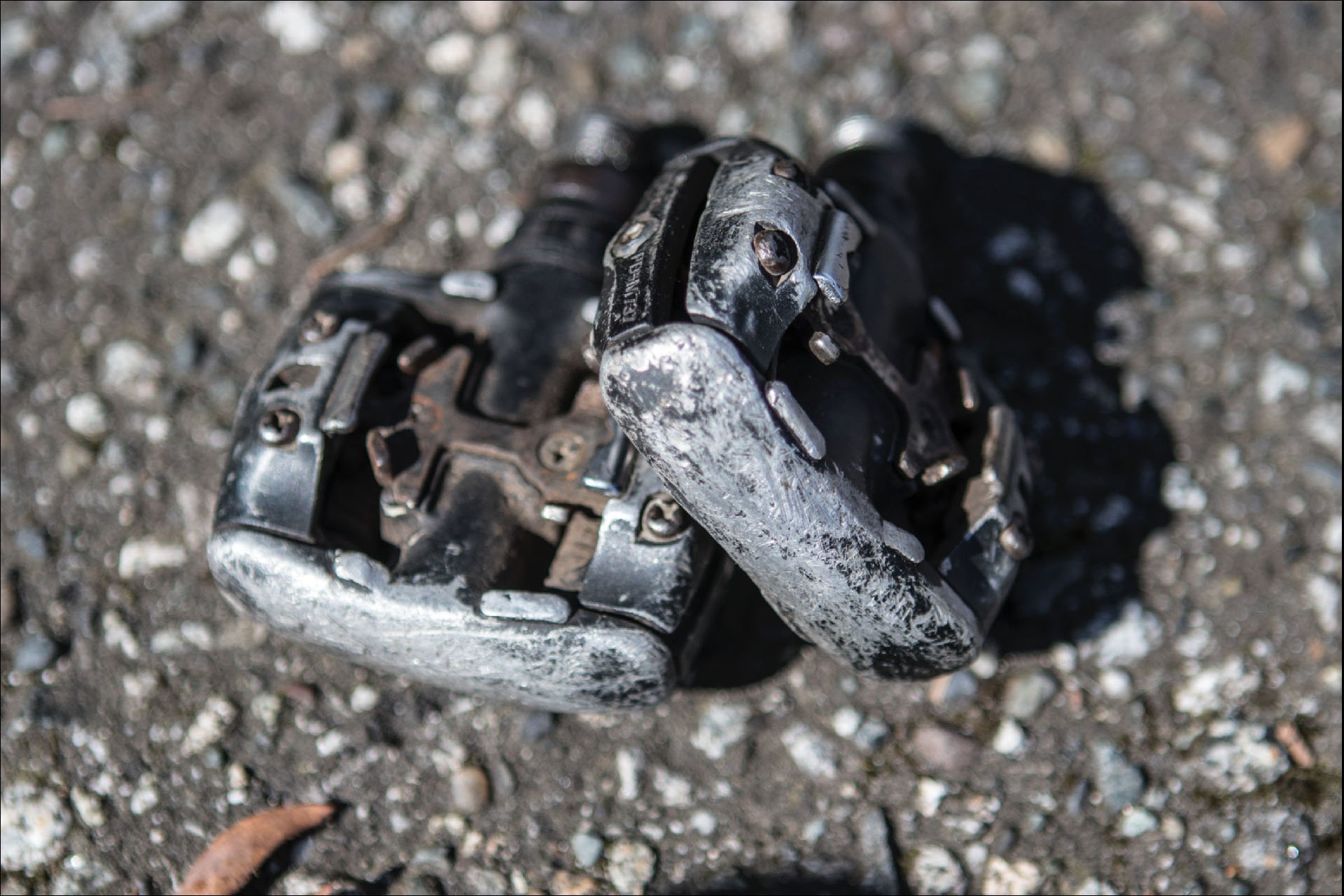 SL-M700 Thumbshifters - Cam McRae
My first mountain bike was mostly Shimano. That wasn't a choice really since there were no other suitable options back then. After consulting my more experienced buddies at Boulevard Bikes in Vancouver, where I was working at the time, I ordered an unpainted 1984 Ritchey Timberline and the appropriate parts one by one. There was no question that the drivetrain and cantilever brakes were going to be Shimano and they still are to this day. I rode and raced that bike until 1990 when it became my commuter. Parts gradually changed as things wore out or broke, but the shifters kept on working as did the brakes. In 1998 my wife and I toured from Budapest to Genoa and then, some months later, on to Amsterdam through the Alps. In between we rode our full-rigid mountain bikes on Italian trails and roads daily. In all that time the original Shimano SL-M700 thumb shifters remained turbine-smooth and perfectly reliable, just as they will be once again, after I get the bike dusted off and back closer to being a pure mountain bike once again, bull moose bars and all.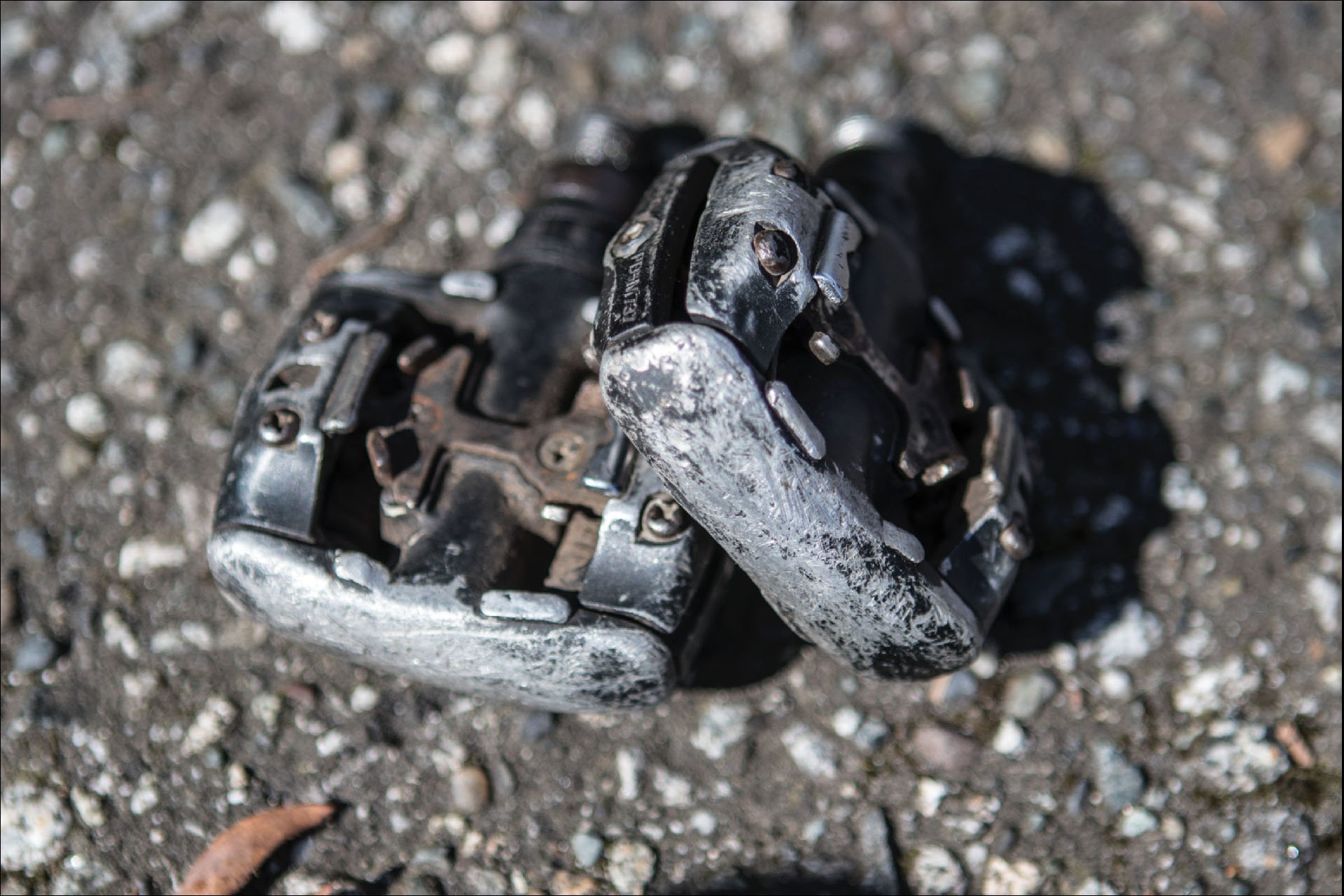 SPD M737 pedals and M-100 Shoes - Pete Roggeman
When I started riding, there was Shimano. There was also SR Suntour and Sugino, but certainly no SRAM and GripShift was still way in the future. More importantly, there weren't even clipless pedals yet, and flats were plastic crap or resin or metal jobs with molded pins. Basically useless, so they weren't even considered for use on the Shore until the late 90s or early 00s. But for this memory, I'm taking it back to 1991 or so. I saved up my money and my dad told me he'd match whatever I could raise. That $880 (combined) got me into a Kona Fire Mountain (the Cinder Cone was within reach but I had a few upgrades in mind). Before I even took it home I paid for DX Rapid-fire shifters and cantilever brakes. Coming from Deore thumbies I thought the new one-piece rapid-fire stuff looked so cool but if I'm being honest, it didn't make much difference. Sure, you could shift while braking, but I don't know how much I actually did that back then. The DX cantis were good, too, but also not as big an upgrade as I probably thought - my Avid V-brakes were still years in the future but I remember that v-brakes put cantilever stoppers out of business faster than Netflix sent Blockbuster into the ground. But the killer upgrade was taking the leap from toe clips - which I had learned to love - into clipless pedals, which felt like a better attachment to the bike and were intuitive to me as a skier.
Whether or not I was faster, I don't really know. The point was that clipless pedals felt good and made me want to ride, and as I learned to negotiate the log pyramids of the old UBC Endowment Lands secret trails (loamers!), I could unclip from a clipless pedal before I toppled over, whereas if my toe clip straps were done up tight, I had no chance. Confidence soared, and I was able to nail the hardest line of log pyramid up-and-overs I could find. That may have also been the pinnacle of my days racing buses around the west side of Vancouver, but that habit started early and died hard. I still use Shimano clipless pedals when I clip in, and Shimano shoes are usually the ones that last longest in my shoe closet.