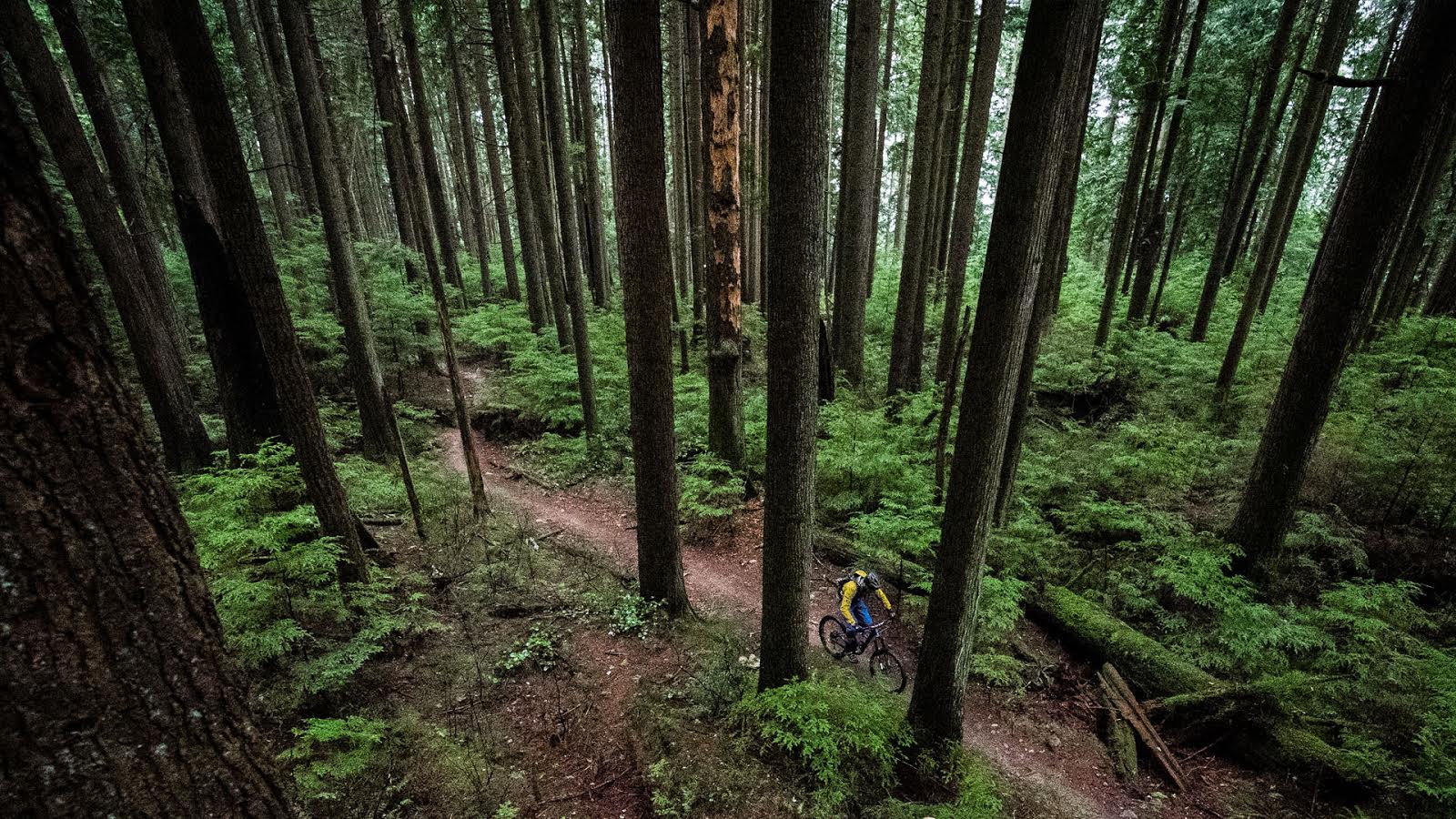 10 of the Best Mountain Bike Gifts
Shopping for a mountain biker is tough. Every bike is just a little bit different, everybody has personal preferences about certain parts, and there are a lot of other things you could besides bike parts. While it's no secret that most of our readers are avid mountain bikers, here we are writing an article on how to buy gifts for the rider in your life and what some of those gifts might be.
Why? Well, our passion for bikes is complex, and our loved ones definitely understand that – the range of parts for mountain bikes is bewildering even to riders. There's a good chance you've received a gift card from your local bike shop in the past. While we can all agree that's better than an ugly sweater and a six pack of tube socks, we know it can be better.
So, the purpose of this article is two-fold. First and foremost, it's a guide for how to buy for a mountain biker, and some suggestions for possible gifts. Second, it's an opportunity for us as riders to talk about what kinds of gifts we love, and which ones we'd rather not see energy and money wasted on. In no particular order, let's get to the list:
10 of the Best Mountain Bike Gifts
1. Socks. Mountain bikers LOVE socks – but not your grandpa's tube socks. High tech compression socks, stink-reducing wool socks, socks from your favourite online magazine, and so on. Even people who get free socks still like getting socks as a gift. You really can't go wrong, as long as they're dark in colour and relatively tall.
2. Beer. Beer is another thing universally loved by mountain bikers – especially local craft microbrew, anything with a bike on it. If there's a local microbrewery in your 'hood, pick up a growler for extra points.
2.5. Beer extras. Along with beer comes some beer accessories like bike themed pint glasses, and small coolers to keep your brew cold while you're riding.
3. Movies. While you can buy most movies off iTunes these days, there's something tangible and special about a good ol' DVD. Local bike shops usually stock movies, and you might find older releases being sold at a discount. This year's hot release is ARRIVAL by the Coastal Crew. You can thank us in advance.
4. Prints. We are very lucky to have a lot of talented photographers in the mountain bike world, producing images that go well beyond action sports and into the range of fine art.
5. Tools. Multi-tools are something most riders own, but a new one can sometimes be a treat. There are great options under $10, or really fancy ones for $50 or more.
6. Tubes. This is an easy and affordable stocking stuffer, and safer than tires. While many mountain bikes run without tubes these days, they are still a necessity for emergencies. This is another item that would be smart to take a photo of – both the size listed on the side of the tire, and the valve type.
7. Base layers. It's pretty well winter, and that means fighting the cold. Quality base layers from either merino or synthetic can be used both on and off the bike, making them a gift that keeps on giving.
8. A camera. What better gift than one that comes home with tales of adventure and hardship in the wilderness? Wearable cameras are the new standard in vacation videos, and the first step to becoming a famous filmographer.
9. Gloves. Does your laundry room smell like a used jock strap? It could be the ratty old gloves. Another item that one can't really have too many of. Be careful with sizing and colour, but otherwise gloves are sure to please the recipient.
10. Brake pads. A wear item, but very specific to the bike. Take a photo of the brake lever and caliper, bring it in to your local shop, and you'll be a hero when the gifts are unwrapped.
Extras or "You Might Be Dreaming"
11. Bike service. This is a bit of a catch-all, and comes with a caveat. Buying someone service for their bike will most likely end up costing them money – but in the case of the following suggestions, it's usually money well spent. Suspension service, professional bike fitting and suspension setup, or even a basic tune up make one's time on the trails more enjoyable. Some riders are home tinkerers, so if you think your rider is one of those, steer clear of this suggestion.
12. A vacation. Mountain bikers are often the type of people who want to do something adventurous and not-traditionally-relaxing on a vacation. Getting dropped off on a remote lake by float plane, or driving to a mountain resort to do lift accessed riding are two popular options here in BC, but the possibilities are limitless – just make sure you rope a riding buddy in on the plan.
13. Tires. Tires are a huge personal preference item, and the crew here at NSMB was unable to come to an agreement as to whether you should even buy them for the rider in your family. With three wheel sizes, even more tire sizes, countless tread patterns, and so on, we agreed on one thing: if you want to buy tires, take a few photos of the tires on the bike right now, and bring them in to the shop.
There are definitely more than 10 (or 13) items you could buy for the mountain biker in your life. However, the complications involved in buying specific parts for bikes make these purchases a challenge. The best case is to consult the rider's local bike shop, or trusted friends. Getting it right could make this the best holiday season ever…
---
What do you want from Santa?